Incredible journeys to Colombia with DOOK!
No matter your travel style, we have a Colombia package tailored for you
Colombia Tour Packages
Explore Colombia with DOOK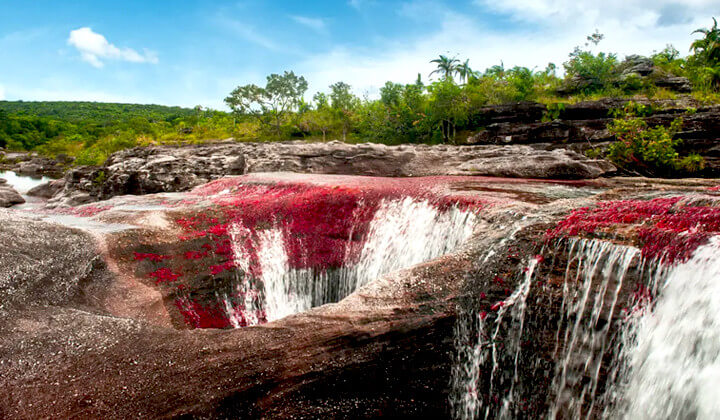 Colombia - Land of coffee, emeralds and exotic fruits

Have some fun in the Carnival of Barranquilla with Dook's Colombia Tour Packages

Colombia is a country of surprises and adventure, whether you're looking for the adrenaline rush of a zip-line or the serenity of a poolside hammock. You can visit historic sites like Bogotá's colonial center or the National Shrine Basilica of Our Lady at Las Lajas. You can explore remote areas and see untouched natural beauty like the Villa De Leyva or Jardin.

There are so many things to do in Colombia that it's hard to narrow down your choices! Visit Bucaramanga, the land with 160 parks or head to Manizales where you can taste the famous Colombian coffee with Dook's Colombia Packages.

We recommend visiting one of Colombia's many thermal spas if you're craving some relaxation after all that excitement. Agua Tibia and Agua Hirviendo, La Rivera Thermals, Los Volcanes in Macheta, Paipa Hot Springs and Santa Rosa de Cabal are some of the tourist favorite hot springs in and around Colombia! Each has its own unique features but all provide soothing baths amid lush gardens filled with exotic plants and flowers.

Capital: Bogotá
Languages: Spanish and English
Currency: Colombian peso
Driving Side: Right
Best Time to Travel: December to March and June to September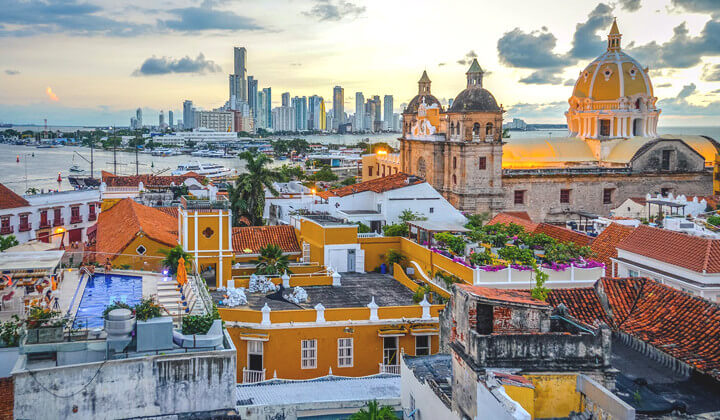 Explore Colombia

Colombia might not be your best option if you're looking for a place to just lay in your hotel room. It is a cheerful place with so much to look around. On top of that, there are always people around who are eager to tell you how much they love the place, which can make it seem like you are starting to fall in love with this place! Are you ready to get out of your comfort zone? Our Colombia Tour Packages from India are available at the best price! You can explore all kinds of different landscapes ranging from tropical jungles to snowy mountains and everything in between. You'll never run out of things to do or places to see! Here are some of the best cities in Colombia that should be at the top of your itinerary:

1. Bogota, the capital city of Colombia!

The capital of Colombia, Bogota, is a place that must be visited with our Colombia Holiday Packages. This vibrant city is home to numerous museums and cultural landmarks such as Candelaria, Monserrate and Simon Bolivar Square. It is also well-known for its posh retail areas, traditional environs and hip pubs. Bogota has much to offer everyone, whether you're looking for some delectable Colombian cuisine or simply want to experience the native way of life. Quatro Mesas, La Puerta Falsa and Zona Rosa, just to name a few, serve the best Colombian delicacies!

2. Cartagena De Indias, the colonial town of the Caribbean!

You're in for a real treat, if you've never been to Cartagena de Indias! This beautiful city is the jewel of Colombia. It has a vibrant culture and history that makes it an experience unlike any other. The city is known for its architecture and its colonial architecture, but it also has a rich history that goes back to the early colonial period during which it was founded. Today, Cartagena de Indias continues to play an important role in both national politics and international relations. The city also has a strong nightlife and arts scene, with many restaurants and clubs that feature live music. Visiting the old town and Playa Blanca is a must. With our Colombia Tour Packages, you will lay your hand on some of the best culinary delights of the land.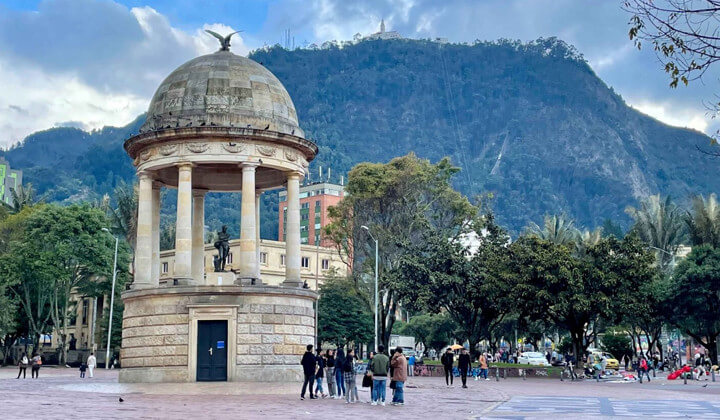 3. Medellin, the land celebrating Fería de las Flores!

Medellin might be the first choice in your Colombia Tour if you like to dance, drink or be entertained by some good old-fashioned showboating! This vibrant city in Colombia is known for its cultural diversity, mountainous terrain and its small museums. It also has a vibrant nightlife scene with plenty of clubs, bars and restaurants to choose from. The people of Medellin are friendly and easygoing! Furthermore, the city itself is tidy and safe to walk around during the day or night.

4. San Andres Island, the water baby of Colombia!

The island of San Andres is a paradise for nature lovers. It's home to an array of birds and animals as well as beaches with crystal-clear waters perfect for diving and snorkeling. The island provides visitors with the perfect opportunity to experience all that Colombia has to offer while still having some time left over to explore the natural world around them.

5. Jardin, the city stuck in the past!

Jardin is a place of discovery and enchantment, a meditative destination for your soul. The gardens are a haven of peace and quiet that you can lose yourself in for hours on end. They are full of lush greens, exotic flowers, and flowing waterfalls that make you feel as if you've entered another planet altogether. There is no better way to enjoy Jardin than by taking a stroll through its many pathways, exploring each corner of the garden with curiosity and awe. You can spend hours just looking around!

6. Popayán, the white city of Colombia

In the heart of Colombia, you'll find a city that's both old and new, with a rich history and an exciting future. Explore the ancient ruins, visit the bustling market, or enjoy the Holy Week celebrations. Furthermore, you can spend your days exploring the lush jungle or going on a shopping trip in one of the many malls. Go see a play or enjoy a concert with our customized Colombia Holiday Packages if you want to know more about Colombia's unique culture!

Top Bucket List Experiences in Colombia

Colombia is a country that has everything! Beautiful beaches, great food and wine, and fascinating history. It's also home to some of the most unique and exciting things you can do in your lifetime. Colombia is all about finding your balance: exploring both sides of Colombia and experiencing everything that makes each region unique. Here are some of our favorite bucket list experiences on your Colombia Tour:

1. Swim with dolphins

Swimming with dolphins in Colombia is a once-in-a-lifetime experience. Imagine swimming alongside the gentle giants of the ocean as they gracefully glide through the waves, their bodies sleek and graceful. You'll be surrounded by schools of fish, not just one or two, but many. Furthermore, if you're lucky, you might spot a whale or two riding the waves alongside your dolphin friends. You'll have a whole new appreciation for nature's majesty. Don't miss out on this incredible experience with our Colombia Holiday Packages.

2. Visit a coffee farm with our Colombia Packages

There are over 300 coffee farms throughout Colombia that produce coffee beans used all over the world including Starbucks coffee! You'll get to see firsthand how the beans are grown, processed, and packaged. You'll learn about the unique flavors that come from each part of the process. Moreover, you'll meet the farmers, the people whose hard work has made this all possible. The best part? You'll be able to try some of the delicious coffee yourself!

3. Explore the Cave of Splendor

La Cueva del Esplendor is an incredible place to visit in Colombia. It's a marvel of nature, where you can find yourself surrounded by a river that flows through the cave. The cave has a hole, and the water flowing gives the impression of a water wall! You can go on hikes through the forested area to reach the caves. Those who are not into hiking can also visit the cave riding on a horse!

4. Climb up the stairs to witness the 'best view of the world'

Climb the Stairs of El Peñol with our Colombia Holiday Packages. It's a steep climb, but it's also one of the most rewarding. The view from the top is breathtaking! You can see all of Colombia laid out below you. It's like a giant map of the country and every inch of it is stunningly beautiful. To reach the summit of El Peñol, you'll need to climb 700 steps. Don't let that intimidate you! The path is well-marked and it's easy to follow. It is said the rock was a religious symbol of the Tahamies Indians!

5. Dive into the great Cano Cristales

There's no better way to experience the country's beauty than by taking a dip in the 'river of five colors if you planning a trip to Colombia. Cano Cristales river is home to some of the most kaleidoscopic and beautiful waterfalls in the world, including colorful birds, cool reptiles, and amazing fish. It's also teeming with life: when you go swimming here, you'll see turtles, crocodiles, and piranhas while floating on top of the water. For 100 km from Serranía de la Macarena National Park, the river is adorned with yellow, black, blue, and deep red waterfalls and natural swimming pools.

Do you know Colombia has an underground salt cathedral? Uncover the Colombian secrets with Dook!

Take a trip to Colombia with Dook's Colombia Tour Packages! You'll see the sunrise over the mountains, the ocean roll in from the beach and the rainfall from the sky in a whole new perspective. You'll experience all of these things and more when you travel with us!

Colombia is one of the most beautiful places on earth and with our Colombia Packages, there's no better way to experience it. Take an all-inclusive trip where you can enjoy every aspect of what makes Colombia so unique! We'll pick you up at the airport or have our drivers meet you wherever you need to go. Then, we'll take you on a tour of Colombia's most beautiful spots from its stunning beaches to its bustling cities and ancient ruins. We also guarantee that all of our tours are conducted professionally and safely. We want nothing but your best experience when you travel with us!