Top Lhasa Tour Packages
Do you want to visit the Himalayas? Are you looking for a great way to get a taste of the 'best of Lhasa'? Then Dook Travel's Top Lhasa Tour Packages are for you! Dook's Tour Packages are designed to make your trip to Lhasa an unforgettable one. Our packages are designed to give you the best experience possible. With our highest standard of service and attention to detail, you will get a variety of packages to choose from! We're sure you'll unearth something that conforms to your desires and budget. We also provide a wide range of cultural tours, which will allow you to truly experience the culture of Lhasa.

Things to know about Lhasa (China)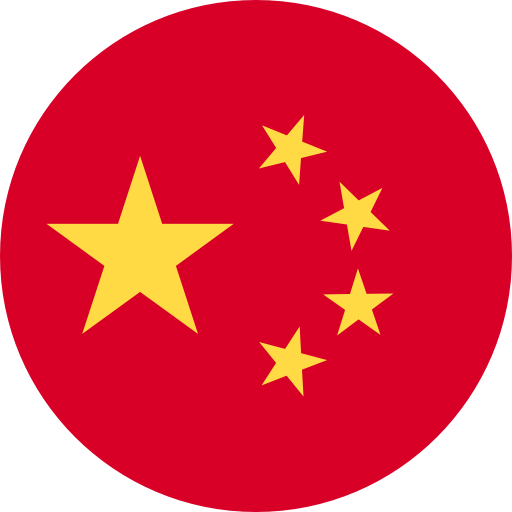 Lhasa, the capital of Tibet, is a fascinating city with a rich history and culture. This is a city that has been through many changes over the centuries and it is still breathing today. The city was built on an ancient trade route from China to India and as such, it has many unique features.

The first thing that you will notice about Lhasa is that there are very few cars or motorbikes on the streets. Instead, there are many bicycles and oxen carts used for transportation within the city walls. The streets are narrow, winding and mostly paved with stones so they can easily accommodate this type of transportation system.

Many people in Lhasa wear traditional Tibetan clothing including scarves wrapped around their heads or their necks like a necklace which is called a "khata". It also includes long skirts made out of wool or cotton which cover their upper bodies up to their shoulders and sometimes even longer depending on what region they come from or what festival they celebrate at any given time throughout the year! These are just a few snippets of this gorgeous land. Rest, you can discover it on your own with our Lhasa Packages!

Experiences in Lhasa
Lhasa, the Tibetan city is steeped in annals and enlightenment. With its ancient architecture and religious sites, it has been regarded as one of the most sacred cities in the world. The city is also home to some of China's oldest monasteries. Whether you're looking for a spiritual journey or an adventure with friends and family, Dook International with its coveted Lhasa Holiday Packages can help you make your trip a memorable one! Our expert tour guides offer first-class service while ensuring that your needs are met throughout your visit. We will provide you with all of the information you need to make your trip perfect and we guarantee it!

Top Attractions in Lhasa
If you're looking for a place to visit this summer, look no further than Lhasa. The Tibetan capital is one of the most beautiful cities in all of Asia, and with its majestic architecture and incredible views, it's easy to see why it has been called the "Land of Holiness." But there's more than just the city's beauty that makes it worth visiting. It's also home to some of the world's best restaurants, including those that serve traditional Tibetan cuisine. And if you want to explore more than just what lies on top of your plate on your Lhasa Tour, it offers plenty of walking trails that will keep you amazed from sunrise to sunset.

It's time for you to plan a trip to Lhasa! You'll have an amazing time, and you'll be able to see some of the most impressive landmarks in the world.

Best Travel Experiences in Lhasa

In Lhasa, you'll find yourself in a world filled with the sounds and sights of a bustling city. The people are friendly and quick to smile. Their culture is one of contrasts: tradition versus modernity, old versus new, and rich versus poor.

The food is delicious and varied, but if you want an authentic Tibetan experience, devour a home-cooked meal with family or friends.

There are so many things to do in Lhasa that you won't know where to start! It's not unusual for locals to climb the nearby mountains or visit one of the local monasteries. If you're feeling adventurous enough, take up one of our customized Lhasa Holiday Packages and try climbing Everest Base Camp or just try trekking along its base!

Top Things to Do in Lhasa

Here are some of the best things to do with our Lhasa Tour Packages:

• Visit the Potala Palace, the preceding winter palace of the Dalai Lama. It is also one of the three UNESCO World Heritage Sites of Tibet.

• Visit the Jokhang Temple, a UNESCO World Heritage Site which is also one of the oldest and most important temples in all of China. The golden roof of the temple is worth mentioning!

• Take part in the Barkhor Kora with the local pilgrims. Next, visit Barkhor Street to taste some awesome Tibetan food and buy some local souvenirs.

• Visit a Tibetan monastery, like Sera Monastery or Drepung Monastery. Visit Sera Monastery in the afternoon to listen to the monk debates. In the Drepung Monastery, you can witness the panoramic view of Lhasa city.

• The nightlife of Lhasa is amazing. You can enjoy the Princess Wencheng Musical Show, visit one of the many Langma Halls (Tibetan nightclubs) and enjoy a pint or two of Tibetan beer. Also, you can visit the Potala Palace to gaze at its twilight view, and with our Lhasa Packages it will be a smooth one!

• Enjoy Linka, a Tibetan picnic, in Norbulingka. Norbulingka is the summer palace of the great Dalai Lama. To add some more fun to your Lhasa Tour, dress in Tibetan clothes.

Best Places to Eat and Drink in Lhasa

On your Lhasa Tour, you'll be wanting to get out and explore the culinary culture! Here are some suggestions for where to eat and drink: Lhasa Kitchen, Potala Atmosphere Restaurant, Kuyuma Restaurant, Snowland Restaurant, Dunya Restaurant, and New Mandala Restaurant.

Food to Try: Tsampa, Tibetan Yak Meat, Tibetan Momo, Thukpa, Tibetan Yogurt and Dre-si. Drinks to try: Tibetan Butter Tea, Tibetan Sweet Tea, Lhasa Beer, Chhaang and Raksi.

Best Places for Shopping in Lhasa

Shopping in Lhasa is a delight, and there are a lot of great places to go! We've got the best options for you, so here they are: Barkhor Street, Chongsaikang Tashi Market, Lhasa Ethnic Tourism Handicraft Market, Yazi Kampot Tibetan Special Products Market, and Le Bai Long Square.

You can also visit the Night Market with our Lhasa Tour Packages. It is located on top of Jokhang Temple and is open from 5 pm until midnight every day except Mondays. This market is one of the biggest in Tibet and has everything from clothes to food items and accessories for sale.

Top Reasons to Visit Lhasa

There is not only 'one' reason to visit this amazing niche, there are plenty! However, to ease up your dilemma here are a few rationales why you should definitely plan a trip to this amazing Chinese land:

• The Tibetan Plateau is one of the world's most beautiful and unique landscapes, with its snow-capped mountains, deep valleys, and alpine lakes.

• The city of Lhasa is home to several UNESCO World Heritage sites which you can visit with our Lhasa Packages. It is also one of the few places in China where Buddhism is still practised openly and freely.

• Lhasa is home to more than 1,000 monasteries and temples, many of which are open to tourists.

• For those who love adventure, Lhasa offers plenty of opportunities for hiking through its mountains or taking part in local festivals and parades.

Best Travelling Tips for Travellers

There are abundant things you can do to make your trip more comfortable and enjoyable. Here are a few of them:

• The first thing you need to know is that the weather is unpredictable in Lhasa, so it's best to bring warm clothing, especially if you plan on spending a lot of time outdoors during the day. You should also bring a hat and sunglasses since there are very few places where you can get them. Consider bringing an umbrella or raincoat as well.

• You should also bring some money with you when you go to Lhasa since it's not easy to find ATMs at all times.

• Don't forget your camera! The city is full of things to see and do, and having pictures of these experiences will help you cherish them later on your way back home.

• If you're going to visit the Potala Palace, be sure to make reservations beforehand because it can get really busy during peak seasons (especially during holidays). With our Lhasa Holiday Packages, we relieve you from this dilemma!

At Dook International, we believe that travel is the best possible way to learn about the world. And we know that the best way to get a firsthand look at something new is to go there yourself. That's why our Lhasa Tours are designed around your interests and what you want out of your experience. Whether you're looking for a chance to explore a new place or just want to learn more about an existing city, we'll give you all the information you need so that you can make an informed decision.