Azerbaijan Historical Tour
In the footsteps of the Shirvanshahs: Azerbaijan
Pkg Id

0000141

Destinations

4

Duration

8 Nights

Attractions

6

Price
The land of Azerbaijan has been inhabited since the Mesolithic period with many kingdoms rising and falling over the course of its history. From the Shirvanshah rulers of the country to its Soviet occupation, discover the tales that make Azerbaijan a paradise for history buffs.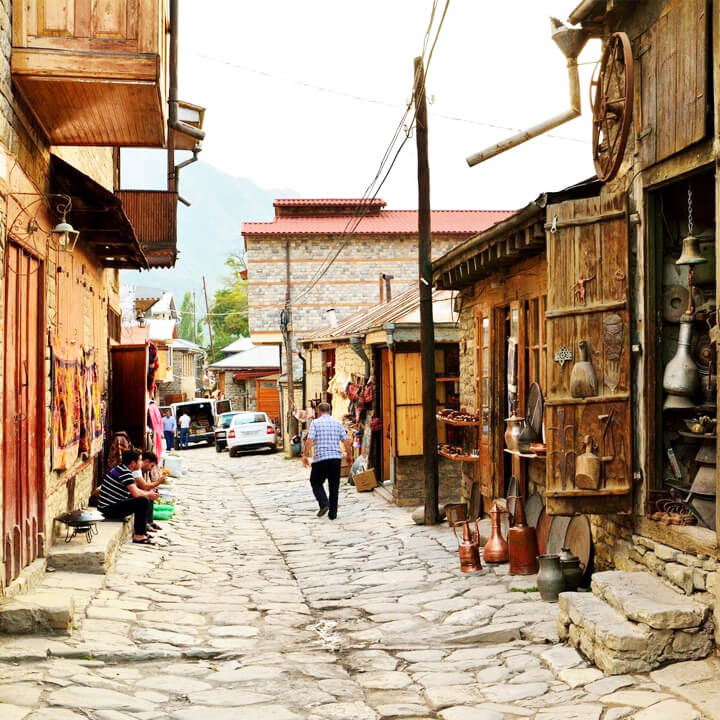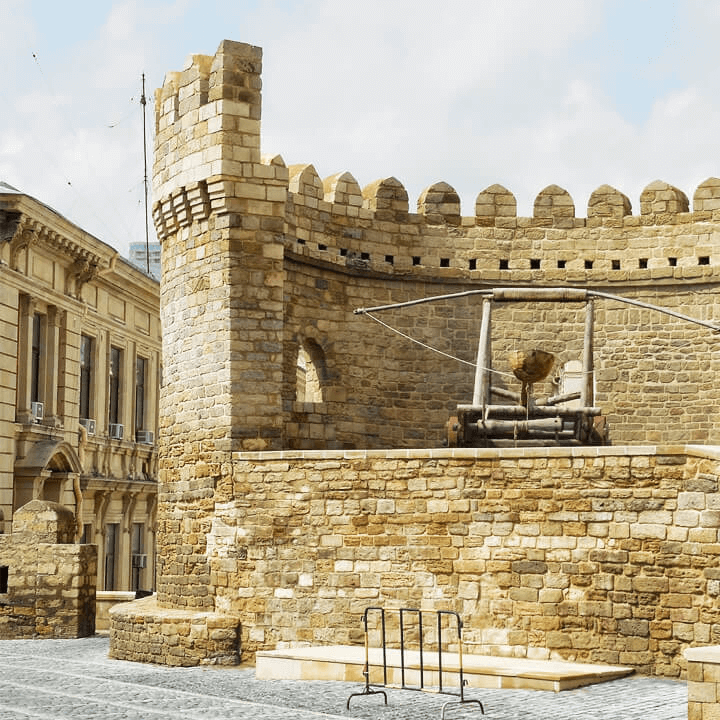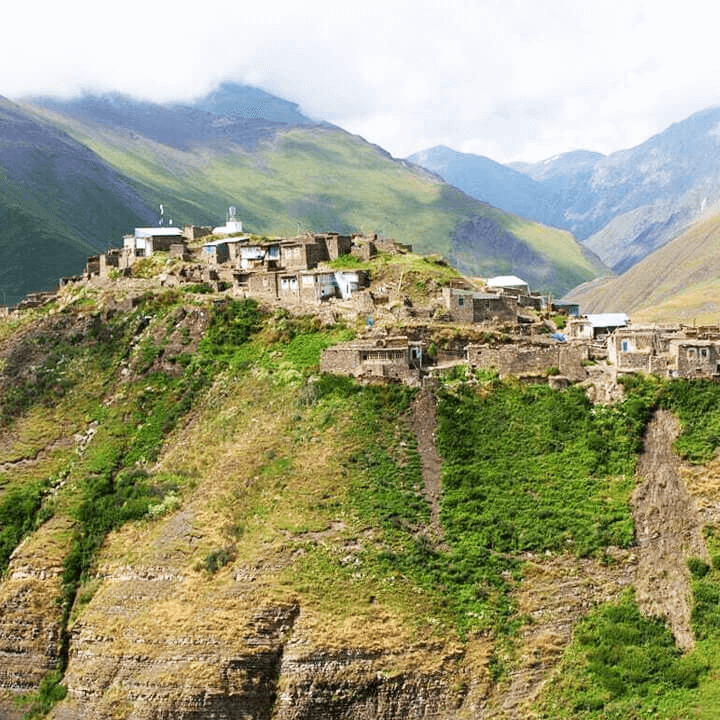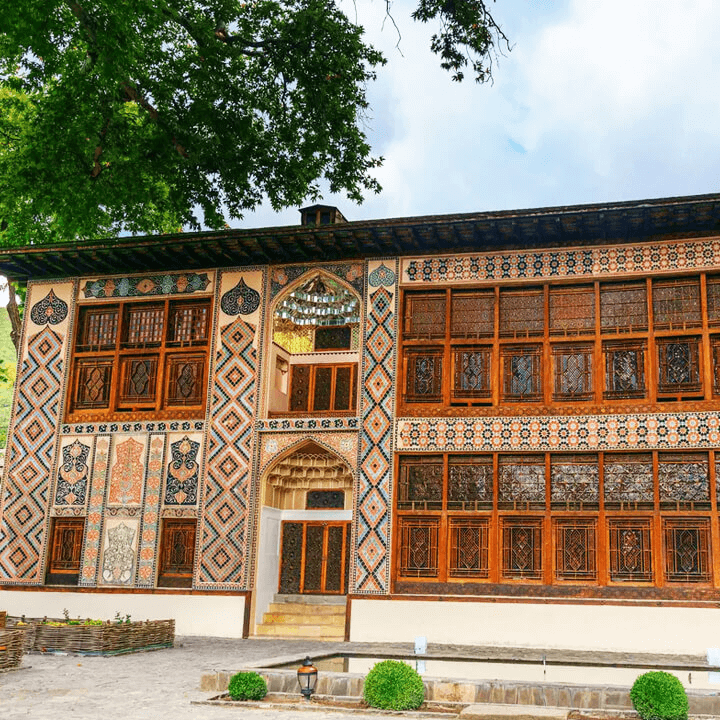 1
Welcome to Baku
Arrival at Airport, Our tour escort will host you from outside airport
Transfer to Hotel
Check in to Hotel
Free time to explore the city on your own
Transfers to Highland Park-Alley of Martyrs, The National Assembly- also transliterated as Milli Majlis, Flame towers-the tallest skyscraper in Baku
Continue with National Flag Square is a large city square in Baku, Azerbaijan. National Flag Square covers 60 hectares overall.
Walking through Baku Boulevard which stretches along a south-facing bay on the Caspian Sea. It traditionally starts at Freedom Square continuing west to the Old City and beyond. Since 2012, (New Boulevard) has virtually doubled the length to 3.75 km.
Back to Hotel
Overnight at Hotel

2
Old Baku
Breakfast in Hotel
Our tour program starts with Old City or Inner City is the historical core of Baku, the capital of Azerbaijan. The Old City is the most ancient part of Baku, which is surrounded by walls were well protected
Free time for shopping at your own at Nizami Street
Back to hotel
Free time to explore the city on your own
Overnight at Hotel
3
Lahij
Breakfast at Hotel
Check out from Hotel
Drive to Lahij (185km)
Lahij is a village and municipality on the southern slopes of Greater Caucasus within the Ismailli Rayon of Azerbaijan. Lahij is a notable place in Azerbaijan, with its authentic handicrafts traditions, particularly related to copper. The village's carpet and rug crafts are also well known in Azerbaijan and the South Caucasus
Drive to Sheki
Free time to explore the city on your own
Overnight at Hotel.
4
Sheki Mysterias
Breakfast in Hotel
Visit The Palace of Sheki Khan's Palace in which was a summer residence of Shaki Khans. It was constructed in 1761-1762 as a summer residence of Hussein-khan Mushtad
Caravanserai historical complex in Sheki is two magnificent caravanserai which reached present days and traditionally named "Yukhary" and "Ashaghy" caravanserai , which means "Upper" and "Lower" Caravanserai. Construction of these caravanserai is dated back to the 18th-19th centuries AD
The Church of Kish, also known by different sources as Church of Saint Elishe or Holy Mother of God Church is an inactive 12th or 13th century Caucasian Albanian church located in the village of Kiş approximately 5 km north of Shaki, Azerbaijan
Dinner at local restaurant
Overnight at Sheki


5
Qakh Day Trip
Breakfast in Hotel
Drive to Qakh
Ilisu village the small, stone-built village of Ilisu is set in the beautiful Qaracay Valley, nicknamed Qax's 'mini-Switzerland'. It is located amid dense woods at the foot of the Caucasus mountains, under Mt. Ahvay, not far from the border with Dagestan
Back to Sheki
Free time to explore the city on your own
Overnight in Hotel.


6
Qabala
Breakfast in Hotel
Check out from Hotel
Transfers to Gabala but modern city of Azerbaijan which is respectfully called the Azerbaijani an Switzerland' by people
Tour to Tufandag . The area of the recreational-tourism is located about 4 km from Gabala region. Tufandag offers you the Longest cable way trip of the world - skiing in inter, training of skiing, different kind of entertainments
Qabala or Gabala is the most ancient city of Azerbaijan. One of the scenic highlight of Gabala is Yeddi Gozal Waterfall. The name means 'seven beauties' due to the seven stages of the falls.
A few kilometres southeast of Qabala is one of Azerbaijan's most beautiful spots. Nohur Lake is a manmade lake created after World War II to supply surrounding villages with water.
Free time to explore the city on your own
Overnight at hotel


7
Quba
Breakfast in Hotel
Check out from Hotel
Transfers to Quba
Visiting Khinalig village. Khinalig is among the oldest continuously inhabited places in the world, with a history spanning over 5,000 years. There are also many ancient holy caves of early humans. Some native people say that this land is linked to Noah, as legend relates that, having seen this flat highland, he then threw out the Ark's anchor and told everyone on board to disembark
Free time to explore the city on your own
Overnight in Hotel.


8
Shopping Tour
Breakfast in Hotel
Check out from Hotel
Transfers to Baku
Start Shopping tour with Local Sweet Shop, Azerbaijan Brand : Aliahmad's
Proceed to Local wine and alcoholic drinks shop
Proceed to Baku Mall for Shopping
Continue with "Xurcun" dry fruits and sweets shop
After Baku mall drop off in Genclik Mall : - located in 10 minutes distance form city center with taxi. Genclik mall is the biggest Mall in Baku and contains over 80 stores, big bowling halls , the biggest movie halls, 3D cinema, Playground for children, Bravo supermarket, VIP restaurants, food courts
Free time to explore the city on your own
Overnight at Hotel.
9
Departure
Breakfast in Hotel
Check out
Transfer to airport

Accommodation in Hotel including breakfast (8 nights: 3 nights in Baku,3 nights in Sheki, 1 night in Gabala, 1 night in Guba)

Meals as per itinerary (Indian and local)

English speaking guide throughout the tour

All transfers according to program including airport transfers

Sightseeing In districts (Baku, Lahij- depends on weather, Sheki, Qakh, Gabala, Guba, Khinaliq depends on weather)
Visa
Click to view Visa information
General Terms
Please note that these packages are customizable, which means that you will be able to make changes to the itinerary/activity if you so desire. The final payment will be calculated as per the itinerary and inclusions reflected on the confirmatory e-mail sent to you.
Please expect to receive your vouchers 72 hours before your departure date (subject to full payment of your package cost).
Personal expenses such as laundry, telephone calls, room service, alcoholic beverages, mini bars etc., are not included.
In case your package needs to be canceled due to any natural calamity, weather conditions etc. Dook Travels shall strive to give you the maximum possible refund subject to the agreement made with our trade partners/vendors.
The passenger names in the booking form should be exactly as per passports. Dook Travels will not bear any liability for the name change fee, if incorrect names and ages have been added at the time of booking.
Please note that your package includes baggage as per airlines policy. Any addition in baggage will be charged separately.
Standard check-in time at the hotel is normally 2:00 pm and check-out is 11:00 am. An early check-in, or a late check-out is solely based on the discretion of the hotel.
In case the selected hotel is unavailable for booking, an alternate arrangement will be offered to the customer in another hotel of a similar category.
Certain hotels may ask for a security deposit during check-in, which is refundable at check-out subject to the hotel policy.This amount has to be deposited by the traveler.
Please note that Day at Leisure essentially implies that no sightseeing activities have been included for that day.
Kindly be on time for your activities, tours and transfers. Dook Travels will not be liable for missing any activity thus for any refund against it in such cases.
No refund either in part or in full will be made for any unused part of the services provided in the package.
The package price doesn't include special dinner or mandatory charges at times levied by the hotels especially during New Year and Christmas or any special occasions. Dook Travels shall try to communicate the same while booking the package. However Dook Travels may not have this information readily available all the time.
Our package price does not include GST and TCS. Applicable GST and TCS will be charged over and above the package price.
For queries regarding cancellations and refunds, please refer to our Cancellation Policy.
For any paid activity which is non-operational due to any unforeseen reason, we will process the refund & should reach the guest within 30 days refund requisition. Also, for any activity which is complementary and not charged to Dook Travels & guests, no refund will be processed.
Our package prices are on twin sharing accommodation basis thus published prices are applicable for minimum two persons and multiple of two thereon.
As per RBI guideline every foreign traveler has to provide us his PAN details. The Dollar component of package price will be taken out of your BTQ (Basic Travel Quota).
The tour cost does not include any Overseas Insurance Premium, but we strongly recommend buying Overseas Insurance Policy. The same after issuance is non refundable.
These terms are general terms for our tour packages.Any term mentioned in proposal shall be considered part of it and in case of discrepancy term mentioned in proposal shall prevail.
Disputes, if any, shall be subject to the exclusive jurisdiction of the courts in New Delhi.
Payment Policy
Payment schedule depends on destination, time of booking, inclusions, airline and hotel payment policy etc thus it is specific to your package bookining.
Payment schedule will be part of our proposal to you for the package.
If payment is not made as per the schedule provided in the first booking confirmation e-mail, Dook Travels reserves the right to cancel the booking after attempting to get in touch with you. Refunds would be as per the package cancellation policy.
Cancellation Policy
Once Booking received : INR 5000 (Per PAX) + actual Ticket cancellation + Hotel cancellation as per hotel policy+Visa fee if visa is applied.
60 – 45 Days prior to departure : 25 % of land cost + INR 5000 (Per PAX) + actual Ticket cancellation+Visa fee if visa is applied.
45 – 30 days prior to departure: 50% of land cost + INR 5000 (Per PAX) + actual Ticket cancellation+Visa fee if visa is applied.
30 – 10 days prior to departure: 75% of land cost + INR 5000 (Per PAX) + actual Ticket cancellation+Visa fee if visa is applied.
Within 10 days: Full.