Top Ho Chi Minh City Tour Packages
Rich in culture, history, tradition and demography, Ho Chi Minh City is also famed as the modern capital of Vietnam. If you are planning a trip, explore Dook Travels' exclusive Ho Chi Minh City Holiday Packages, help you get contentment overall. The city is a popular destination among Indian travel enthusiasts as well. Hence enjoy a trip with a difference availing our Ho Chi Minh City Tour Packages from India. Starting from visa processing, airport transfers, accommodation and nutriments, to tours and sightseeing, our Ho Chi Minh City Packages are all-inclusive!
About Ho Chi Minh City (Vietnam)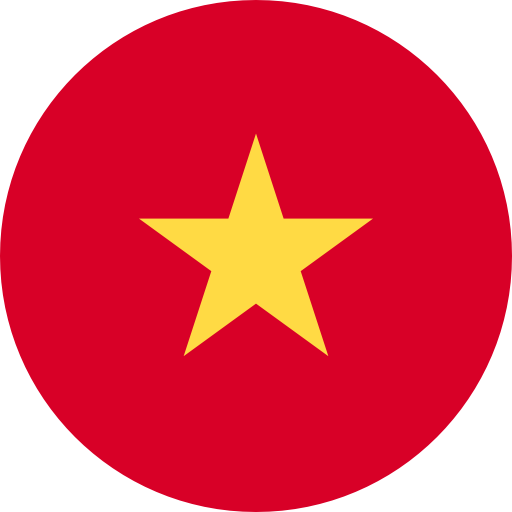 Ho Chi Minh City is a land with many names. Prey Nokor, Preah Reach Nokor, Saigon, and so on and so forth. You can witness its transition from Khmer's small fish village to being the cosmopolitan capital of Vietnam on your trip to this territory. Some of the most popular attractions are the War Remnants Museum which gives an account of the history of Vietnam during its war with America. Another is the Cu Chi Tunnels located right outside of Ho Chi Minh City which was used by Viet Cong soldiers during their time fighting against American forces during the Vietnam War era. They were also used by Vietnamese people working for the government as well! The rich coffee culture that the city holds is world-famous.
In Ho Chi Minh City, the best way to drink ca phe da or coffee is with condensed milk and tastes best when served cold. Take some time out from your Ho Chi Minh City Tour and savor the numerous coffee varieties served in the coffee shops! Pamper yourself when in the city with its world-famous dishes like the banh my, ba lo lat, goi cuon, cao lau, and the celebrated pho!
Airports
Tan Son Nhat International Airport
Experiences in Ho Chi Minh City
As a traveller, what do you want to experience? Adventure, culture, family time, leisure time, Ho Chi Minh City has it all. Take a drive around the town, visit the museums or stroll around the shopping streets! Not to miss is the vibrant nightlife of the city! As the birds fly back to their nests, put on your best dress, step out of your room and uncover the Vietnamese fun that hovers around the city all night long!
Top Attractions in Ho Chi Minh City
Ho Chi Minh City is a borough with a lot of sites to see. The city has saved souvenirs of wars, independence, modernization, and everything that it has witnessed over the years. Each of these keepsakes has taken its place as the attraction sites of the land. If you're looking for somewhere where you can spend some money on a vacation, then this may be just what your wallet needs!
Plan A Trip To Ho Chi Minh City
Ho Chi Minh City is one of the massive and most influential cities in Vietnam. It is also known as Saigon or Saigone. It is an exhilarating place to visit with lots of history, culture, and food! If you're thinking about a Ho Chi Minh City Tour then here are some tips that will help you plan your trip. Before that, you can also have a look at our Ho Chi Minh City Packages which entails numerous benefits and amenities ensuring you the utmost solace and safety.

Visit District 1! District 1 is the centre of Ho Chi Minh City. It's where you'll find most of the tourist attractions in Hanoi, including a national museum and several important government buildings. There are plenty of hotels to choose from this district too. But if you want to stay near an attraction or restaurant that's popular with locals and not just tourists, you can book our customizable Ho Chi Minh City Holiday Packages and let us know your preferred location!

Do not miss the Jade Emperor Pagoda (Phuoc Hai Tu)! In the heart of District 1, Phuoc Hai Tu Pagoda (Phuoc Hai Tu) is one of the most famous temples in Ho Chi Minh City. It was built by Emperor Thieu Triet in 1430 and has been rebuilt several times since then. In 1627, it became a national treasure after being designated as a national monument by King Hung Ly Thanh. The complex consists of three parts: an area for worshipping Buddha images; an area dedicated to monks; and an outer courtyard used for ceremonies or events such as weddings or funerals.

The pagoda itself is five storied. Three below-ground levels where you can see how they were constructed with wood beams covered with plaster over stone walls before cement was added later on during renovation work done about 50 years ago. It was the time when Vietnam had just become independent from France-based colonialism rule over its territory (1954). You'll notice there's no roof above these floors but instead an open sky above them allowing sunlight to brighten up this divine place.

With our Ho Chi Minh City Tour Packages, you will never miss out on the cultural and historical attractions of the land. To have a historical insight into HCMC, you might want to visit the Ho Chi Minh City Independence Palace. The Independence Palace was built in the early 20th century and then rebuilt after being destroyed during the Vietnam War. It is now a museum, but you can still visit it to learn about Ho Chi Minh City's history.

Another in your itinerary should be the War Remnants Museum. The War Remnants Museum is a museum in Ho Chi Minh City, Vietnam, dedicated to the memory of the victims of the Vietnam War. It was the former home of ex- South Vietnamese president Ngo Dinh Diem, who was assassinated in 1963. The building has been converted into an interactive unit that is intended to help visitors understand how their actions during this period affected others' lives.

The museum offers various different ways for you and your family members to learn more about this tragic period in our history. An audio tour guides visitors through exhibits and stories about both the sides of this conflict; video documentaries give viewers an inside look at what it was like for people living through these times; interactive touch screens allow guests access to special areas after a security check where they can view images from drone footage taken during Operation Enduring Freedom II.

Notre Dame Cathedral Saigon is the most famous church in Ho Chi Minh City and it's easy to see why. The cathedral was built in 1877, making it one of the oldest buildings in Vietnam! It's located on Le Loi and Ton That Dam streets, which are both main roads through District 1.

Shopping is a fun-filled episode in every tourist's life. From collecting souvenirs to buying some of the traditional apparel or accessories, Ho Chi Minh City is a great place to relive that fun in Vietnamese style!

This is exactly where your next destination in your Ho Chi Minh City Tour takes you! The Hanoi Walking Street is a great place to enjoy on the weekends. The Hanoi Walking Street is a weekly event held every Saturday and Sunday from 6 pm to 11 pm. It's located at the corner of Hang Gai and Hang Ma Streets in Hoan Kiem District, which is about 10 minutes away from downtown Hanoi by bicycle or car.

Hanoi Walking Street has been ranked as one of the top attractions in Vietnam! On this street you will find shops selling traditional items such as clothing, accessories and handcrafted jewellery; food stalls serving local delicacies such as pho noodle soup made by hand using fresh vegetables; souvenir stalls with great deals on gifts for friends & family members back home.

Ben Thanh Market Saigon is the largest market in Ho Chi Minh City and one of the busiest markets in Southeast Asia. It's a great place to buy souvenirs, but it also has a wide range of goods including clothes, electronics, jewellery and food items. You can find everything you need here: electronics stores selling phones and tablets; clothing shops selling T-shirts or even jeans; food stalls offering everything from fresh fruit juice at an affordable price to traditional Vietnamese dishes made with coconut milk which tastes amazing. The market welcomes you from 6 am until 8 pm daily.

In Ho Chi Minh City, Vietnam, the people are known for their love of food. The city is filled with a variety of different cuisines, each with its own unique flavors and textures. Here are some of the best dishes you can find in this vibrant city! Banh Mi is a Vietnamese dish that consists of rice noodles stir-fried with bean sprouts and pork. The noodles have a nice chewiness to them that makes them perfect for slurping up with your hands. If you're feeling adventurous, try enjoying it over chicken or beef broth instead of water!

Ba lo lat is another popular Vietnamese dish made with rice noodles and eggplant. It's usually served as a side dish on top of other dishes like banh mi or pho ga. Ba lo lat means "eggplant rice," which sounds very appealing! Gai cuon is a traditional Vietnamese dish made with glass noodles called gai cuon. The sauce is made from fish sauce and lime juice mixed together along with sugar and chili peppers, it's very spicy! You'll find goi cuon sold at street stalls all over Ho Chi Minh City.

Cao lau, the quintessential Vietnamese dish, not only has you taste the freshness of the fish, but also has a distinctive smell that makes your mouth water. Cao lau is a Vietnamese noodle soup that consists of a bowl filled with noodles, bean sprouts, fish sauce and lime. It's usually eaten for breakfast or lunch, and it's not just for breakfast or lunch! It can be eaten any time of day. So if you're feeling hungry, this dish will do the trick!

Pho is the national dish of Vietnam. It's a bowl of rice noodles with beef slices and spices. Pho comes in many variations: beef pho (phở bò), chicken pho (phở gà), vegetarian pho (phở thế này) and seafood pho (phở chả giò). It's traditionally served with fresh herbs from the garden such as basil leaves, mint leaves, cilantro and bean sprouts. The most popular recipe is to mix all ingredients in a pot before serving over steaming hot rice noodles.

Other fun aspects that you can do on your Ho Chi Minh City Tour: enjoy the local delicacies at a local restaurant, visit the Saigon Central Post Office or hook up for a movie at the Rex Theater. If none of this excites you, take a stroll along the Saigon River and see all of its sights! You can even visit some historic sites along this route, like what was once known as Independence Palace where Ho Chi Minh lived before going into exile in France until his death in 1969; he was later buried here. Also, don't forget to check out the sculpture of him overlooking everything from above!

If you are a social worker or prefer to do some good for society you might want to visit the Senior Citizens' Association of Ho Chi Minh City and have a chat with the members or offer some help. The Senior Citizens' Association of Ho Chi Minh City is a nonprofit organization that has been working with seniors since 1998. They offer many services to its members, like free health screenings once a year, free "Healthy Aging" program for seniors over 60 years old who want to learn about healthy living through classes and workshops and annual picnics for members that include food, entertainment and activities for all ages.

We hope you enjoyed our guide to Ho Chi Minh City. Dook International with its all-inclusive Ho Chi Minh City Holiday Packages is set to take you on a grand trip around the city and neighboring areas. Till date, we have served over 500 destinations to over five lakh tourists! We welcome you to the marvelous Ho Chi Minh City of Vietnam!
Explore Packages: Vietnam Tour Package