Uganda Classic Safari Package
Pkg Id

0000513

Destinations

3

Duration

9 Nights

Attractions

4

Price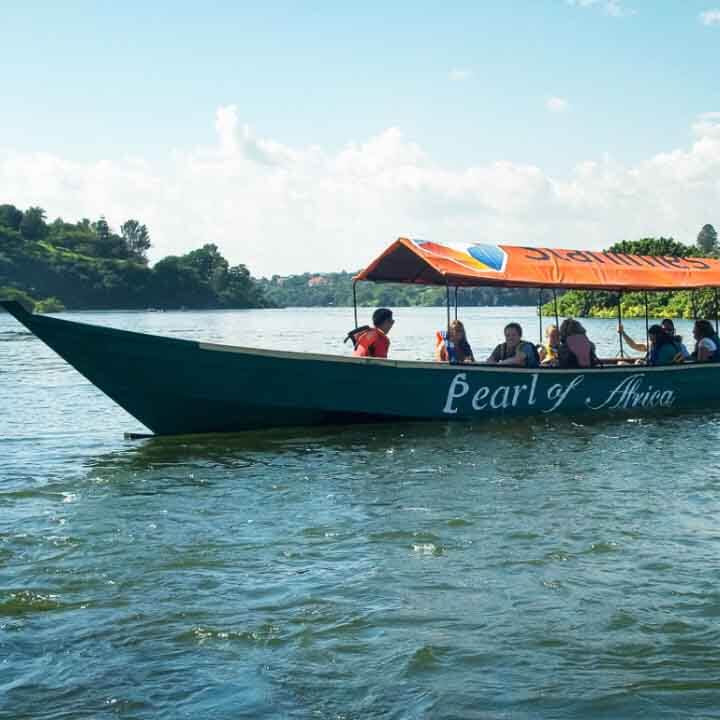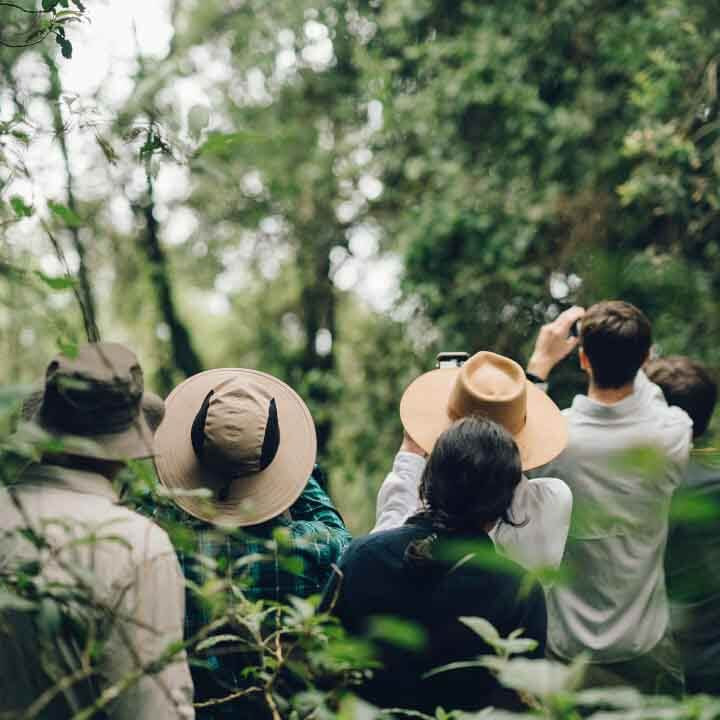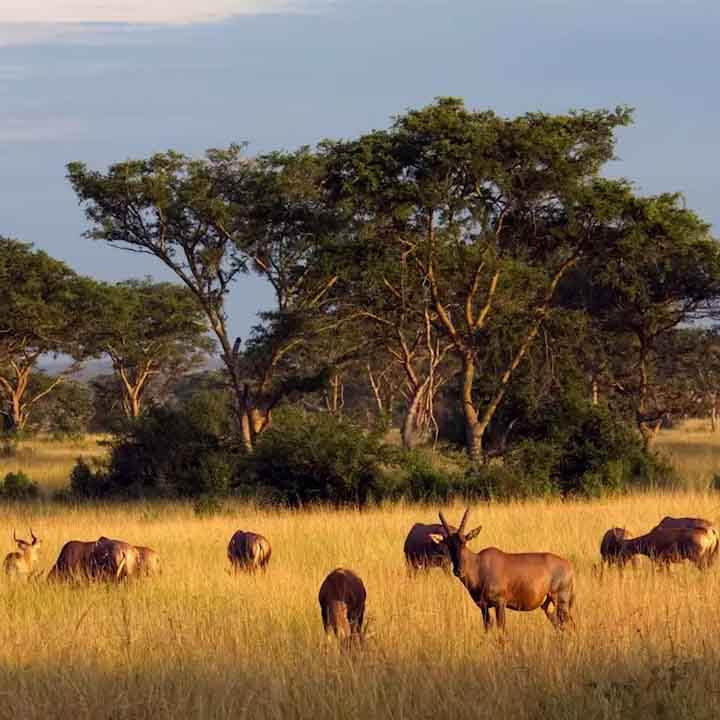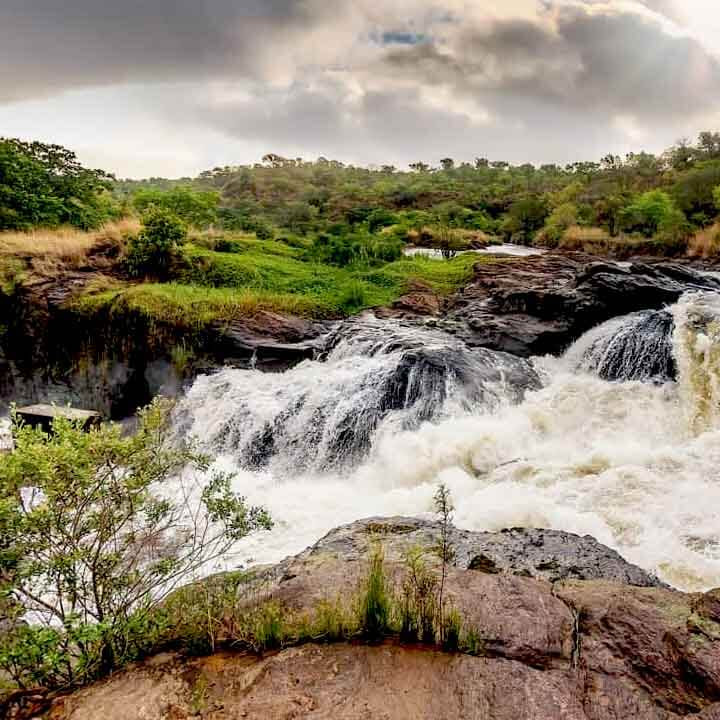 1
Arrive at Entebbe
On your arrival, you will be picked up at the airport and transferred to your hotel in Entebbe.
The name Entebbe literally translates to "seat" since it was the seat of government before independence.
The city is set on the shores of Lake Victoria.
Overnight at Boma hotel.

2
Drive to Murchison Falls National park via Ziwa Rhino Sanctuary
Today's journey will take you to Murchison Falls National Park.
En-route, you will visit Ziwa Rhino Sanctuary in Nakasongola where you will go for a guided rhino tracking on foot with an experienced ranger, which will give you a unique opportunity to view the rhinos from a close distance.
On spotting them, you will spend an hour with the giants.
After a successful tracking, you will have hot lunch at the sanctuary then proceed to Murchison Falls National Park.
You will visit the top of the falls from where you have a perfect view of the extraordinary falls and the river snaking below.
Check in at the lodge.
Dinner will be served at Elephant view lodge.

3
Game Drive and Boat trip to the bottom of the falls in Murchison Falls National Park
Today you will wake up very early.
In the early morning hours, animals are the most active, the sun is not yet so bright and temperatures are cooler. It offers the best time to spot wild animals.
After an early breakfast, you will go on a game drive to explore the northern part of the park. You will be eye-to-eye with the African animals. At 2pm, you will take a slow 3 hour shared boat safari upstream the calm Nile to the bottom of the falls stopping just tens of meters from the "Devils' Cauldron". You will be watched by crocodiles, hundreds of hippos, buffaloes, water birds, monkeys and all the other thirsty wildlife that the Nile attracts, you will reach the base of the 43-meter high waterfall which roars, creating a beautiful rainbow.
Dinner & overnight at Elephant view lodge.

4
Transfer to Kibale National Park
Today, you will begin your early morning journey to Kibale Forest.
The long drive is incredibly scenic, passing through tea plantations and the lush green countryside which characterizes so much of Uganda. Kibale National Park is located in west-central Uganda just east of the Rwenzori Mountains, near the town of Fort Portal.
The 795 Km² Park predominantly covers evergreen rainforest and is a home to a total of 70 mammal species, most famously 13 species of primate including the chimpanzee. It also contains over 375 species of birds including rare and endemic species. You will have lunch en route, arriving in the late afternoon in Kibale. Journey Time: 7-8 hours.
In the late afternoon, you will go for a guided Bigodi swamp walk. The 2 - 3 hours walk will take you through grassland, small communities and some beautiful scenery, where the locals will greet you with enthusiastic waves. It is usual to spot three to four different primate species during this walk, though the highlight is catching a glimpse of the great blue turaco.
Return for dinner and overnight at Turaco Treetops

5
Chimpanzee trekking & Transfer to Queen Elizabeth National Park
After an early morning breakfast, you will depart to Kanyancu, the visitor's center and report to the ranger station at 7:45 am in Kibale National Park to track the habituated Chimpanzees.
Although chimp sightings are not guaranteed, visitors stand a pretty good chance of hearing and seeing our distant cousins as they are habituated. These engaging apes, our closest living relative, are great fun to watch as they play and fight in the fruiting trees.
Your experienced guides will introduce you to the different members of the chimp community, as well as the birds and plant life of the forest. The trails through the forest are generally easy to navigate and you will always be accompanied by rangers. The tour lasts between one to three hours and the tracking starts at 08:00am daily. You are only allowed to spend a maximum of one-magical-hour around the chimpanzees.
Enjoy a hot delicious world class lunch, then your driver guide will transfer you to Queen Elizabeth National Park, check-in at Pumba safari cottages

6
Game drive in Kasenyi area & Boat cruise in Kazinga Channel.
After an early morning breakfast, you will go on an extensive game drive around the northern sector of the park called Kasenyi, or better known as the "Kobs Mating Ground".
In this open savannah area, you will be able to find hundreds of Uganda kobs, a hungry lion commonly known as "the king of the African jungle", Big herds of buffaloes, giant forest hog, warthogs, monitor lizards and sometimes a lonely elephant or hyena can be seen during a game drive in Kasenyi as well.
At 2:00pm, you will enjoy the slow 2 hour shared boat cruise in the Kazinga Channel, a natural canal that joins Lake Edward and Lake George. This will allow you to experience wildlife up close where hippos huff and spray mere feet away, buffalo linger in the shallows. Large herds of elephants, buffaloes and other animals come to the shores to quench their thirst. Also, you will see a wide array of colorful birds soaring near to the water surface. Amongst those you will see are the malachite and pied kingfishers, great white and pink-backed pelicans and the open-billed stork.
Return for dinner & overnight at Pumba safari cottages.

7
Game Drive in Ishasha and Transfer to Bwindi impenetrable national park
After an early morning breakfast, we will drive to Ishasha, the remote, southern sector of Queen Elizabeth National Park in search for the tree climbing lions before we leave to of Bwindi Impenetrable National Park.
Have a hot lunch at the lodge Evening at leisure in the lodge in preparation to the next day's activities.
Dinner will be Gorilla Mist Camp.

8
Mountain Gorilla tracking in Bwindi Impenetrable National Park
With your gorilla pass, packed lunch & plenty of clean drinking water from the lodge, report to the rangers" station at 07:45am for registration.
At 8:00am, gorilla trekking commences with a briefing by one of the rangers who will then lead you through the bush pushing your way through the undergrowth, parting thick creepers, to track the gorillas.
The trek can take from 30 minutes to 7 hours. So, a reasonable degree of fitness is required as well as a sturdy pair of walking shoes and after hiking some distance depending on the location of the Gorillas, you will sight them and spend up to ONE-MAGICAL-HOUR with them then start your descent back to the briefing point and later your lodge - relax as you relive the fresh memories of your close encounter with the gorillas.
Dinner & overnight at Gorilla Mist Camp.

9
Transfer to Lake Mburo National Park
After breakfast, start your journey to Lake Mburo National Park.
Arrive at the lodge in time for lunch.
Its distance from Bwindi is about 310 km which makes it a perfect stopover between Bwindi impenetrable and Kampala. The drive will take about 5-6 hours.
Later in the afternoon, you will enjoy a game drive within the 370 square kilometer park. This smallest Uganda's savannah national park has more than 68 mammal species, including zebra, impala, topi, eland, bushbuck, buffalo, warthog, leopard, hyena, few giraffes and jackal. There are no elephants and lions in the park, which makes it an ideal place for walking safaris.
After your game drive, you will retire to your lodge for dinner and overnight at Rwakobo lodge.

10
Nature Walk and Fly Back Home
After breakfast, you will head out for a morning guided nature walk around the park which is usually conducted along with the armed ranger guide.
Start your journey back to Entebbe with a brief stopover at the Uganda Equator for a popular photo opportunity and a farewell picnic lunch.
Proceed to the airport for a drop off to catch up with your departure international flight.

As per mentioned in itinerary

As per mentioned in itinerary

English speaking tour guide

As per mentioned in itinerary
Visa
Click to view Visa information
Please note that these packages are customizable, which means that you will be able to make changes to the itinerary/activity if you so desire. The final payment will be calculated as per the itinerary and inclusions reflected on the confirmatory e-mail sent to you.
Please expect to receive your vouchers 72 hours before your departure date (subject to full payment of your package cost).
Personal expenses such as laundry, telephone calls, room service, alcoholic beverages, mini bars etc., are not included.
In case your package needs to be canceled due to any natural calamity, weather conditions etc. Dook Travels shall strive to give you the maximum possible refund subject to the agreement made with our trade partners/vendors.
The passenger names in the booking form should be exactly as per passports. Dook Travels will not bear any liability for the name change fee, if incorrect names and ages have been added at the time of booking.
Please note that your package includes baggage as per airlines policy. Any addition in baggage will be charged separately.
Standard check-in time at the hotel is normally 2:00 pm and check-out is 11:00 am. An early check-in, or a late check-out is solely based on the discretion of the hotel.
In case the selected hotel is unavailable for booking, an alternate arrangement will be offered to the customer in another hotel of a similar category.
Certain hotels may ask for a security deposit during check-in, which is refundable at check-out subject to the hotel policy.This amount has to be deposited by the traveler.
Please note that Day at Leisure essentially implies that no sightseeing activities have been included for that day.
Kindly be on time for your activities, tours and transfers. Dook Travels will not be liable for missing any activity thus for any refund against it in such cases.
No refund either in part or in full will be made for any unused part of the services provided in the package.
The package price doesn't include special dinner or mandatory charges at times levied by the hotels especially during New Year and Christmas or any special occasions. Dook Travels shall try to communicate the same while booking the package. However Dook Travels may not have this information readily available all the time.
Our package price does not include GST and TCS. Applicable GST and TCS will be charged over and above the package price.
For queries regarding cancellations and refunds, please refer to our Cancellation Policy.
For any paid activity which is non-operational due to any unforeseen reason, we will process the refund & should reach the guest within 30 days refund requisition. Also, for any activity which is complementary and not charged to Dook Travels & guests, no refund will be processed.
Our package prices are on twin sharing accommodation basis thus published prices are applicable for minimum two persons and multiple of two thereon.
As per RBI guideline every foreign traveler has to provide us his PAN details. The Dollar component of package price will be taken out of your BTQ (Basic Travel Quota).
The tour cost does not include any Overseas Insurance Premium, but we strongly recommend buying Overseas Insurance Policy. The same after issuance is non refundable.
These terms are general terms for our tour packages.Any term mentioned in proposal shall be considered part of it and in case of discrepancy term mentioned in proposal shall prevail.
Disputes, if any, shall be subject to the exclusive jurisdiction of the courts in New Delhi.
Payment Policy
Payment schedule depends on destination, time of booking, inclusions, airline and hotel payment policy etc thus it is specific to your package bookining.
Payment schedule will be part of our proposal to you for the package.
If payment is not made as per the schedule provided in the first booking confirmation e-mail, Dook Travels reserves the right to cancel the booking after attempting to get in touch with you. Refunds would be as per the package cancellation policy.
Cancellation Policy
Once Booking received : INR 5000 (Per PAX) + actual Ticket cancellation + Hotel cancellation as per hotel policy+Visa fee if visa is applied.
60 – 45 Days prior to departure : 25 % of land cost + INR 5000 (Per PAX) + actual Ticket cancellation+Visa fee if visa is applied.
45 – 30 days prior to departure: 50% of land cost + INR 5000 (Per PAX) + actual Ticket cancellation+Visa fee if visa is applied.
30 – 10 days prior to departure: 75% of land cost + INR 5000 (Per PAX) + actual Ticket cancellation+Visa fee if visa is applied.
Within 10 days: Full.