Sri Lankan Grandeur 6 Nights Tour
Pkg Id

0000350

Destinations

3

Duration

6 Nights

Attractions

8

Price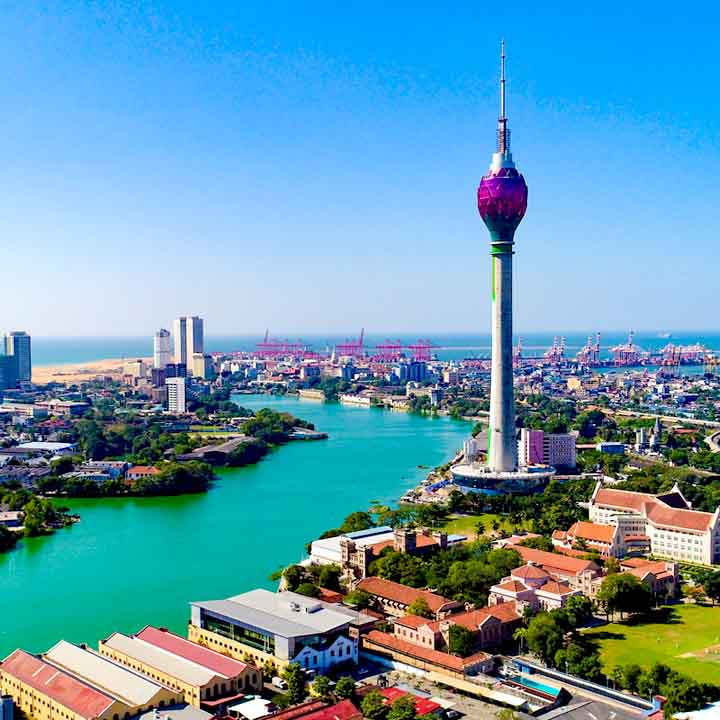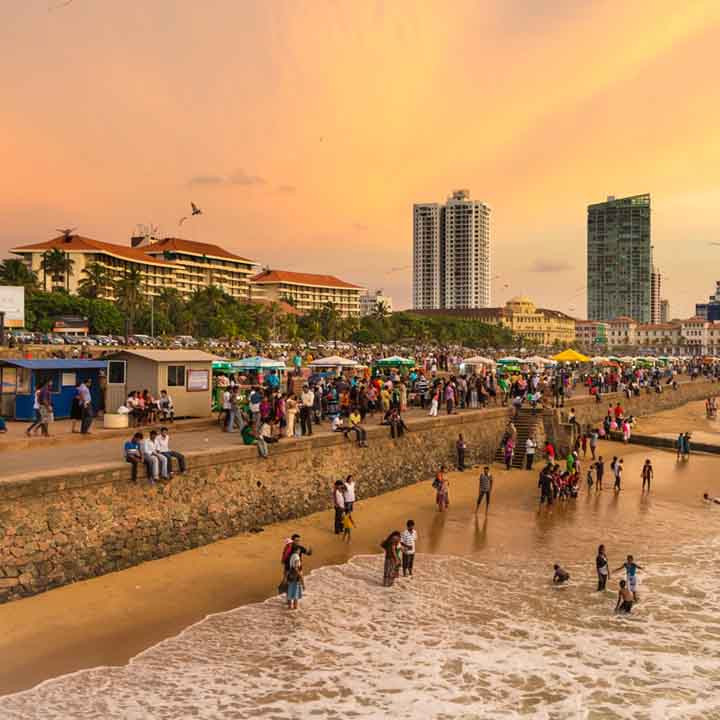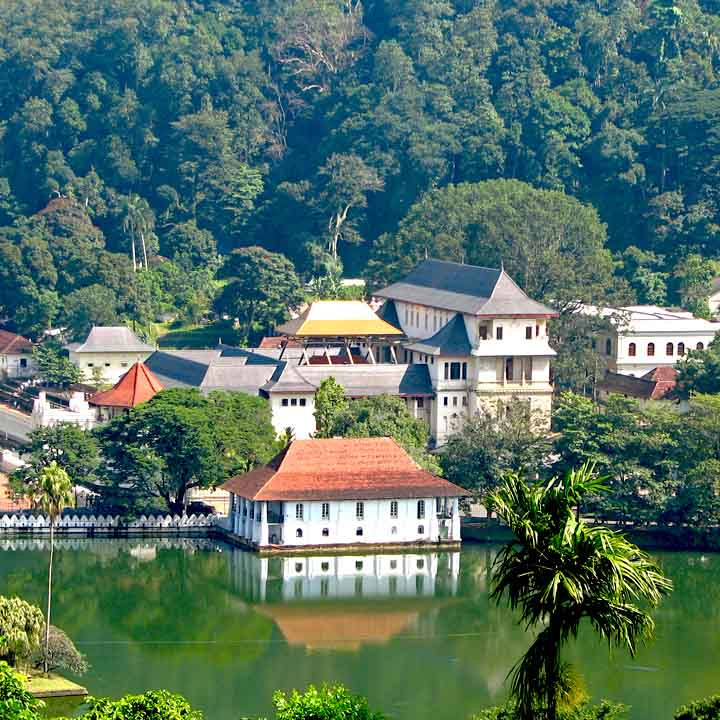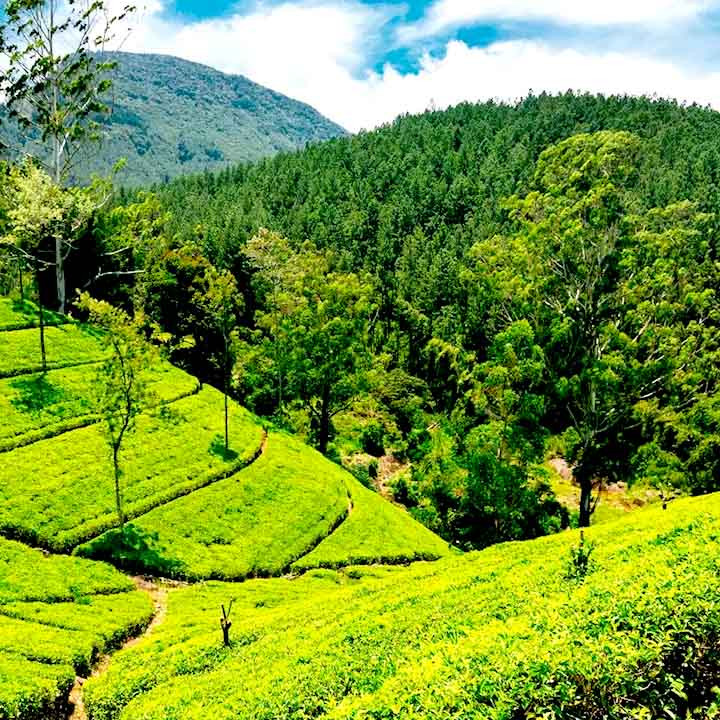 1
Arrival- Colombo
Arrive at Bandaranaike International Airport.
Our Airport representative will meet & greet you.
Pick – up from Airport and transfer to the hotel.
Check-In to the hotel.
Overnight at the hotel.
2
Colombo
Breakfast at the hotel.
Post breakfast you will the hotel for your full day excursions which will start by a guided city tour of Colombo also traveling between the attractions by air-conditioned vehicle with your chauffeur-guide, make the most of a customizable itinerary, tailoring your sightseeing around your personal preferences. The shopaholics are entertained at the floating markets at Pettah Market to browse through a great collection of local wares and interact with the locals to know more about their culture and lifestyle. After this, the amazing 8 hours full-day tour in the beautiful city of Colombo comes to an end offering a brilliant mix of sightseeing and other interesting activities.
Places you visit on this day while doing a tour are National Museum, Gangarama Temple, Beira Lake, and Galle Face Green.
National Museum: While preparing your itineraries for things to do in Colombo, a visit to the National Museum has to be in your bucket list for being one of the leading cultural institutions of the country. As soon as you enter the interior of the museum, you will be greeted by a smiling Buddha figurine which dates back to the 9th century. There are galleries that store relics, busts and artefacts, swords, palettes and other miscellanies belonging to the colonial era. You can enjoy your favourite cuppa in the cool and relaxing ambiance of the museum cafeteria once you have rambled through the different galleries of the museum.
Beira Lake: If you are newly married and have not yet planned your honeymoon trip, Beira Lake can be your worthiest pick for an undisturbed honeymoon destination. It is the perfect destination where you can unwind yourself and feel the romantic vibe in tranquility. You can reach the Seema Malaka Temple located in the middle of the lake on a duck paddle boat and see the Buddhist and Hindu idols inside the sanctum sanctorum.
Galle Face Green: Galle Face Green is a sprawling expanse of green settled between the Ceylon Intercontinental Hotel and Galle Face Green Hotel which is frequented by tourists and locals for fresh air walking sessions. The velvety green promenade of Galle Face Green was built in 1859 as to safeguard the place from Portuguese invasions. Standing at the Galle Face Green beach, you can watch the stunning sunset across the vista and call it a day.
Back to hotel and overnight stay.
3
Colombo – Pinnawala – Kandy
Breakfast at the hotel.
Today you will check-out and leave in the morning for Kandy.
Before you leave Colombo, you will be taken to Gangaramaya Temple. Gangaramaya Temple: The temple is one of the most distinguished Buddhist temples in Sri Lanka and a specimen of historical importance which dates back to a century bygone. As you enter the main sanctorum, you will be spellbound to behold the colossal Buddha figure and the miniature paintings on the walls depicting various stories of Buddhism.
The statue of Lord Buddha exudes characteristic brilliance and serenity that pervades the whole interior of the temple. Inside the temple premises, there is a museum where you can also see relics of architecture belonging to India, Myanmar, China and Thailand
After this drive straight till you take your first stoppage at Pinnawala Elephant Orphanage while traveling to Kandy from Colombo. It is one of the most exciting things to do as you can come close to wildlife and watch the intriguing behaviour of the elephants in their natural habitat. Your first stopover has to be at Pinnawala Elephant Orphanage: where you can spend a while watching the elephants being bathed and fed by their caregivers. It is an orphanage, nursery and captive breeding ground for wild Asian elephants located at Pinnawala village, 13 km northeast of Kegalle town in Sabaragamuwa Province of Sri Lanka. Pinnawala has the largest herd of captive elephants in the world.
Later drive ahead and reach Kandy and check-in to the hotel.
Overnight at the hotel in Kandy.
4
Kandy
Breakfast at the hotel.
You will be picked up from the hotel for the full day tour within Kandy. KANDY is an idyllic hilly region in Sri Lanka and sees the famous Tooth Relic Temple which is acclaimed as a World Heritage Site by UNESCO since 1988. En route Kandy, don't miss out on the other sightseeing attractions viz. Gadaladeniya Temple, Embekka Devale, Peradeniya Botanical Gardens etc.
Temple of The Sacred Tooth Relic: The Temple of the Sacred Tooth Relic is a world-renowned place of worship, where the left Canine tooth of Gautama Buddha is enshrined. The temple which is venerated by thousands of local & foreign devotees and tourists daily was named as a world heritage by UNESCO in 1988. The temple which carries a lot of value to Buddhists all over the world also has immense cultural value. The architecture is of unique Kandyan architectural style with a combination of the unique style used to build "Dalada Mandira" the shrines which housed the Sacred Tooth Relic previously in other kingdoms.
Gadaladeniya Temple: Gadaladeniya Vihara is an ancient Buddhist temple situated in Pilimathalawa, Kandy, Sri Lanka. It is located on Gadaladeniya Road, just up from the Gadaladeniya junction of the Colombo - Kandy Road, approximately 12.5 km to the west of Kandy and 3 km from the ancient Buddhist temple, Lankatilaka Vihara.
Embekka Devale: Embekka Devalaya was built by the King Vikramabahu III of Gampola Era in Sri Lanka. The devalaya is dedicated to Kataragama deviyo. A local deity called Devatha Bandara is also worshiped at this site.
Peradeniya Botanical Gardens: Royal Botanic Gardens, Peradeniya are about 5.5 km to the west of the city of Kandy in the Central Province of Sri Lanka. In 2016, the garden was visited by 1.2 million locals and 400,000 foreign visitors. It is near the Mahaweli River. It is renowned for its collection of orchids.
Back to hotel in Kandy and overnight stay.
5
Kandy – Nuwara Eliya
Breakfast at the hotel.
Check-out and you will be transferred today to Nuwara Eliya the hill station which is also known as "Little England" but before heading towards it, you will first explore the International Buddhist Museum: It is located next to the National Museum of Kandy and Temple of the Tooth in Kandy, Sri Lanka. The site was the former Palace of the Kandian King, Wimaladharmasuriya, upon which the British constructed a Victorian era building, which housed the Kandy Kachcheri. The museum was established with the contributions of 17 countries such as Sri Lanka, India, Bangladesh, Nepal, Pakistan, Japan, China, Korea, Indonesia, Thailand, Myanmar, Laos, Vietnam, Cambodia, Malaysia, Bhutan, and Afghanistan.
Next to drive to Nuwara Eliya.
Arrive and check-in to the hotel.
Overnight at the hotel in Nuwara Eliya.
6
Nuwara Eliya
Breakfast at the hotel.
Leave hotel post breakfast for a full day tour of Nuwara Eliya.
Your day trip kick starts from visiting the 88 feet high Buddha statue, Bahiravokanda Vihar Buddha. This place also serves visitors with exquisite views of the entire town. On your way ahead, you will get to witness the tea processing process at Glen loch Tea Factory. From sampling the leaves to enjoying a sip of tea, there are a plethora of activities here that can refuel you for the trip ahead.
The next stop will leave you gasping in awe with its surreal landscapes. Yes, you are at one of the highest waterfalls of Sri Lanka called the Ramboda Waterfall. A perfect getaway from the hustling life, Ramboda waterfall is a place straight out of your dreams. Sitting at an altitude of 945 meters above the sea level, this waterfall forms a perfect retreat for trekkers and adventure buffs.
As you move ahead to the enticing Gregory Lake in Nuwara Eliya, you will be stunned with the city view on the one side and massive mountains on the other.
During this full day tour you will be visiting to places like: Ramboda waterfall, Visit Hanuman Temple, Visit Gregory Lake, Lunch at Calamander Lake Gregory, Visit Sri Seetha Amman temple which is a unique temple situated in Nuwara Eliya, Visit Hakgala Gardens and do a panoramic tour in Nuwara Eliya city including a visit to the Golf Course.
Back to hotel and overnight stay.

7
Fly Back
Breakfast at the hotel.
Today post breakfast Check-out from the hotel as you will be picked up for your drive to Colombo Airport.
Arrive at the Bandaranaike International Airport for your flight back to home.
As per mentioned in itinerary

As per mentioned in itinerary

English speaking tour guide

As per mentioned in itinerary
General Terms
Please note that these packages are customizable, which means that you will be able to make changes to the itinerary/activity if you so desire. The final payment will be calculated as per the itinerary and inclusions reflected on the confirmatory e-mail sent to you.
Please expect to receive your vouchers 72 hours before your departure date (subject to full payment of your package cost).
Personal expenses such as laundry, telephone calls, room service, alcoholic beverages, mini bars etc., are not included.
In case your package needs to be canceled due to any natural calamity, weather conditions etc. Dook Travels shall strive to give you the maximum possible refund subject to the agreement made with our trade partners/vendors.
The passenger names in the booking form should be exactly as per passports. Dook Travels will not bear any liability for the name change fee, if incorrect names and ages have been added at the time of booking.
Please note that your package includes baggage as per airlines policy. Any addition in baggage will be charged separately.
Standard check-in time at the hotel is normally 2:00 pm and check-out is 11:00 am. An early check-in, or a late check-out is solely based on the discretion of the hotel.
In case the selected hotel is unavailable for booking, an alternate arrangement will be offered to the customer in another hotel of a similar category.
Certain hotels may ask for a security deposit during check-in, which is refundable at check-out subject to the hotel policy.This amount has to be deposited by the traveler.
Please note that Day at Leisure essentially implies that no sightseeing activities have been included for that day.
Kindly be on time for your activities, tours and transfers. Dook Travels will not be liable for missing any activity thus for any refund against it in such cases.
No refund either in part or in full will be made for any unused part of the services provided in the package.
The package price doesn't include special dinner or mandatory charges at times levied by the hotels especially during New Year and Christmas or any special occasions. Dook Travels shall try to communicate the same while booking the package. However Dook Travels may not have this information readily available all the time.
Our package price does not include GST and TCS. Applicable GST and TCS will be charged over and above the package price.
For queries regarding cancellations and refunds, please refer to our Cancellation Policy.
For any paid activity which is non-operational due to any unforeseen reason, we will process the refund & should reach the guest within 30 days refund requisition. Also, for any activity which is complementary and not charged to Dook Travels & guests, no refund will be processed.
Our package prices are on twin sharing accommodation basis thus published prices are applicable for minimum two persons and multiple of two thereon.
As per RBI guideline every foreign traveler has to provide us his PAN details. The Dollar component of package price will be taken out of your BTQ (Basic Travel Quota).
The tour cost does not include any Overseas Insurance Premium, but we strongly recommend buying Overseas Insurance Policy. The same after issuance is non refundable.
These terms are general terms for our tour packages.Any term mentioned in proposal shall be considered part of it and in case of discrepancy term mentioned in proposal shall prevail.
Disputes, if any, shall be subject to the exclusive jurisdiction of the courts in New Delhi.
Payment Policy
Payment schedule depends on destination, time of booking, inclusions, airline and hotel payment policy etc thus it is specific to your package bookining.
Payment schedule will be part of our proposal to you for the package.
If payment is not made as per the schedule provided in the first booking confirmation e-mail, Dook Travels reserves the right to cancel the booking after attempting to get in touch with you. Refunds would be as per the package cancellation policy.
Cancellation Policy
Once Booking received : INR 5000 (Per PAX) + actual Ticket cancellation + Hotel cancellation as per hotel policy+Visa fee if visa is applied.
60 – 45 Days prior to departure : 25 % of land cost + INR 5000 (Per PAX) + actual Ticket cancellation+Visa fee if visa is applied.
45 – 30 days prior to departure: 50% of land cost + INR 5000 (Per PAX) + actual Ticket cancellation+Visa fee if visa is applied.
30 – 10 days prior to departure: 75% of land cost + INR 5000 (Per PAX) + actual Ticket cancellation+Visa fee if visa is applied.
Within 10 days: Full.