South Africa: A Natural Wonderland
Discover the wildlife and natural marvels of South Africa
Pkg Id

0000251

Destinations

5

Duration

8 Nights

Attractions

6

Price
Imagine standing on the beach where the Southern Atlantic and Indian Oceans meet. Imagine watching whales and dolphins swimming playfully in the waters below. Imagine hiking through the pristine mountains of the Western Cape. Go experience your imagination at the natural wonderlands of South Africa. Experience the best of South Africa with Dook.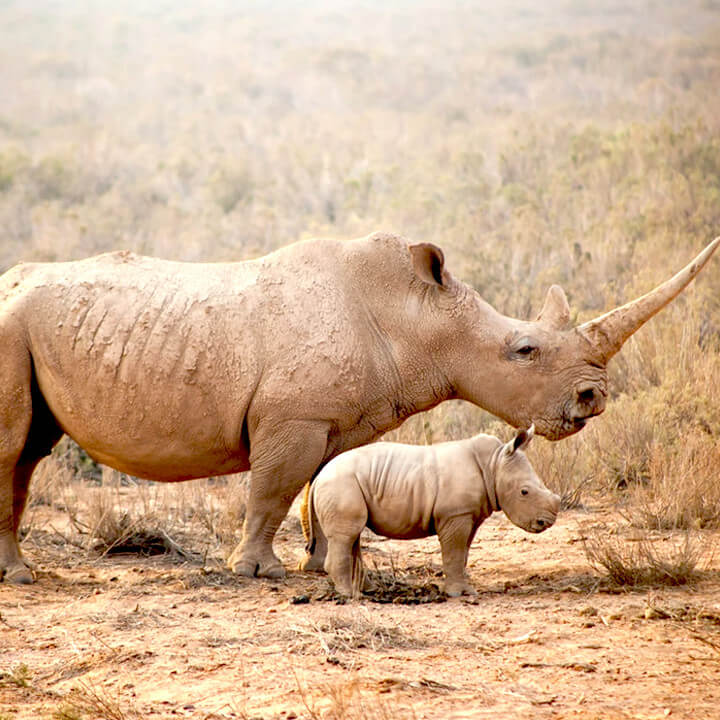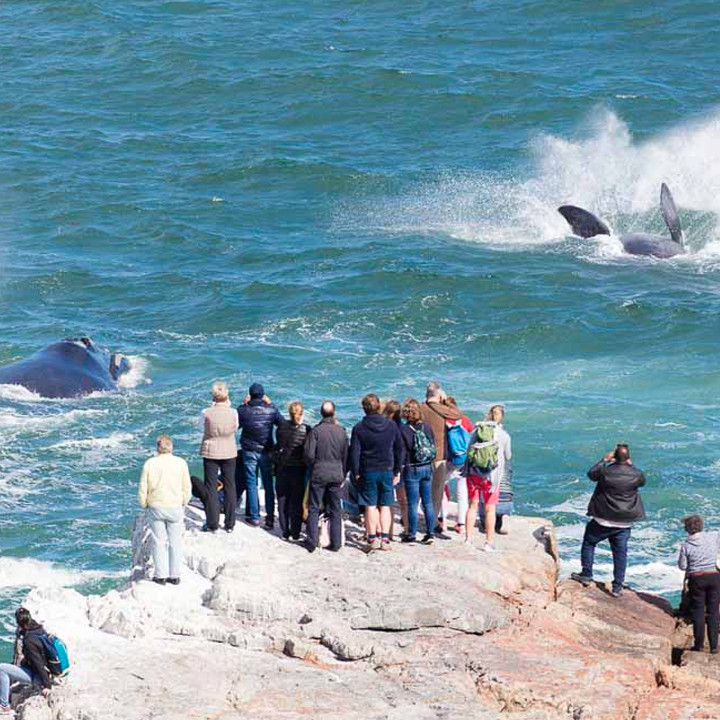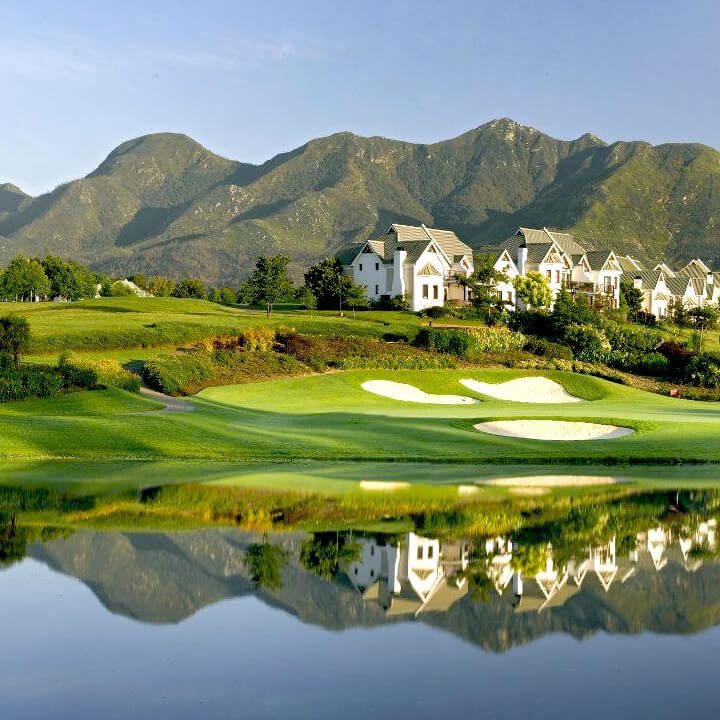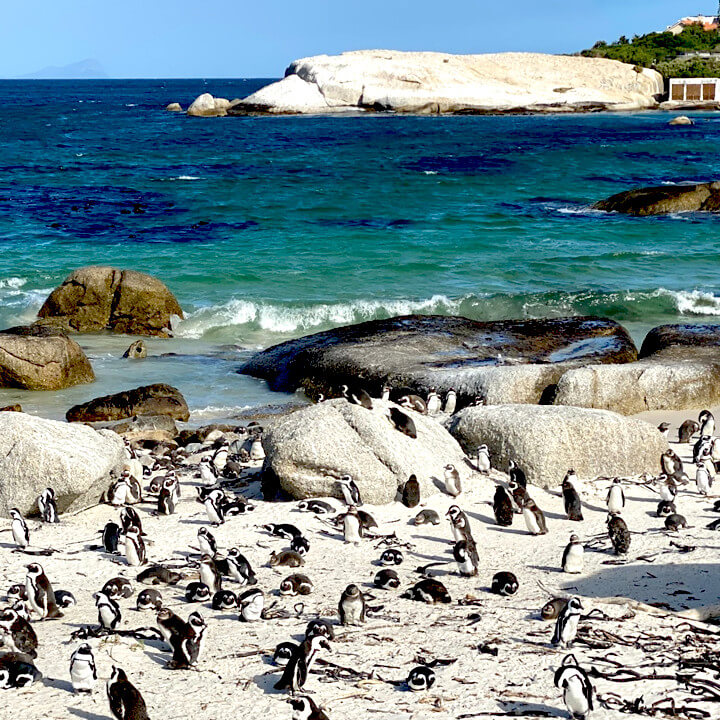 1
Cape Town
Arrival at Cape town Airport.
Transfer to Hotel.
Check-in at Hotel.

Overnight stay at the Hotel.



2
Cape Town– Cape of Good Hope – Boulders Beach
Breakfast at the hotel.

Pick from the hotel for full day tour.
The Cape of Good Hope is a rocky headland on the Atlantic coast road past the beaches of Clifton and Camps Bay, located at the base of the towering Twelve Apostles of the Cape Peninsula in South Africa. A common misconception is that the Cape of Good Hope is the southern tip of Africa. This misconception was based on the misbelief that the Cape was the dividing point between the Atlantic and Indian oceans.

Look out for whales and sea birds from the viewing point and you can photo stop here to create a forever memories.

Boulders Beach is a sheltered beach made up of inlets between granite boulders, from which the name originated. It is located on the Cape Peninsula, in Simon's Town, a suburb of Cape Town in the Western Cape province of South Africa. It is also commonly known as Boulders Bay. It is a popular tourist spot because of a colony of African penguins which settled there in 1982. Boulders Beach forms part of the Table Mountain National Park.

Back to hotel and overnight stay at the hotel.



3
Aquila Game Reserve Wildlife Safari from Cape Town
Breakfast at Hotel.
Transfer for Safari Tour.

Back to the hotel and overnight stay.
4
Cape Town - Hermanus (Approx 2 Hours Drive)
Breakfast at the hotel.
Check out from the hotel for your travel to Hermanus.
Arrive Hermanus which is a seaside town, southeast of Cape Town, in South Africa's Western Cape Province. It's known as a whale-watching destination. Beaches include Voëlklip Beach and the broad Grotto Beach, overlooking Walker Bay. The Old Harbour Museum is a site encompassing the old Harbour, a fishermen's village and the Whale House Museum. The latter has informative displays and a suspended skeleton of a whale.
Post Arriving visit one of the most popular locations in Hermanus for whale watching is Siever's Point, which is closest to where the whales frolic. The Kwaaiwater lookout point is accessible by vehicle. The Voëlklip and Grotto beaches are perfect for whale spotting and watching, especially on the rocks above the sea.
Evening can be spent being on the beaches or exploring the Wine with dozens of area vineyards, Hermanus is a great base for a guided wine tasting tour.
Check in to the hotel and overnight stay.

5
Hermanus – Mossel Bay – Oudtshoorn (Approx 5 Hours Drive)
Breakfast at Hotel

ReachOudtshoorn which is South African town known for its Ostrich farms, thelimestone cango caves & Cango Wildlife Ranch.

Upon arriving visit The Cango Caves, one of theworld's great natural wonders, sculptured by nature through the ages - fascinatinglimestone formations in a wide variety of colours and is a cultural and naturallandmark in South Africa. The 20 million year-old Cango Caves systemconsists of a series of hidden chambers cut deep into a thick limestone rocklayer. It is situated in the Swartberg Mountains, 30 kilometers north ofOudtshoorn, in South Africa's Western Cape Province.
Next proceed to George City of South Africa
Check-in to the hotel and overnight stay.
6
George – Swartberg Pass (Approx 1 Hour Drive)
Breakfast at the hotel.

Pickup from the hotel today for a scenic long drive of Swartberg Pass, Scenic driving through UNESCO-listed Groot Swartberg Nature Reserve. Bedazzling red mountain range with sweeping views of the bare plateau, this 44 kilometers mountain pass crosses the UNESCO World Heritage Site Groot Swartberg Nature Reserve between Oudtshoorn Cango Caves and Prince Albert. The unpaved road winds across the foot of an impressive red mountain range offering sweeping views of the Karoo landscape.

Along the first stretch of this scenic road trip ostrich farms and endless rolling pastures make up the scenery, while the road climbs up to 1583 meters. With its spectacular views of the Nature Reserve crossing the bare plateau is a unique experience.

You will be surprised how the prevailing red colors of the towering cliffs will be combined with lush fields full of flowers and plants when ascending down on the other side of the mountain, to the picturesque town of Prince Albert.

Back to hotel in George and overnight stay.
7
George
Breakfast at the hotel.

Pickup from the hotel for visit Outeniqua Transport Museum which is one of Transnet Heritage Foundation museums. Situated in the former PX-goods shed in George, the museum opened on 24 September 1998. The museum collection consists of a total of 21 steam locomotives and a total of 22 coaches among other vehicles; also it has few vintage cars preserved for the exhibition to the visitors.
Next you will have a scenic drive to the Outeniqua Pass, is a mountain pass in the Western Cape, South Africa that carries the N9/N12 national road through the Outeniqua Mountains north of George. It connects George and the Garden Route coastal plain with Oudtshoorn and the Little Karoo. It is a modern mountain pass for vehicles, offering beautiful view of George city, waterfalls and the sea.
Back to hotel and overnight stay.
8
George - Map of Africa View Point
Breakfast at the Hotel.
Today drive till the small village of Wilderness which is situated approximately 15km from George, driving on the N2 highway towards Knysna to reach and explore "MAP OF AFRICA VIEW POINT". The bright and colorful paragliders, soaring against the open blues skies, make a beautiful picture. .
The Map of Africa is a spectacular scene of mountains and forests and also the Wilderness area is known for its vast number of rivers, lagoons and natural lakes, and here you get a clear view of the Kaaimans River Valley. It is amazing how the course of the Kaaimans River has the shape of the African continent and it's a beautiful sight to capture in your eyes forever as memories.
Next proceed to explore George city which is known as one of the historical city in South Africa.
How about, ending a day with plenty of greeneries, fresh air, and beautiful plants. The Garden Route Botanical Garden (GRBG) is located in George, Western Cape and borders the Outeniqua Nature Reserve. The Garden focuses on plants endemic to the Southern Cape region. It also houses the Southern Cape Herbarium, an Indigenous Nursery, the Getafix Garden Café, and the Garden Route Environmental Education Centre, which is engaging in the conservation, rehabilitation and protection of the natural environment, including flora, fauna or the biosphere, primarily through the Garden Route Botanical Garden and the Southern Cape Herbarium and by conducting activities that support this objective.'
Back to the hotel and overnight stay.
9
Fly Back
Breakfast at the hotel.

Pickup from the hotel for airport drop.

Return with wonderful memories.
As per mentioned in itinerary

Return Airport Transfers on Private basis

As per mentioned in itinerary

English Speaking Tour Guide

Private Airport Transfers

As per mentioned in itinerary
Visa
Click to view Visa information
General Terms
Please note that these packages are customizable, which means that you will be able to make changes to the itinerary/activity if you so desire. The final payment will be calculated as per the itinerary and inclusions reflected on the confirmatory e-mail sent to you.
Please expect to receive your vouchers 72 hours before your departure date (subject to full payment of your package cost).
Personal expenses such as laundry, telephone calls, room service, alcoholic beverages, mini bars etc., are not included.
In case your package needs to be canceled due to any natural calamity, weather conditions etc. Dook Travels shall strive to give you the maximum possible refund subject to the agreement made with our trade partners/vendors.
The passenger names in the booking form should be exactly as per passports. Dook Travels will not bear any liability for the name change fee, if incorrect names and ages have been added at the time of booking.
Please note that your package includes baggage as per airlines policy. Any addition in baggage will be charged separately.
Standard check-in time at the hotel is normally 2:00 pm and check-out is 11:00 am. An early check-in, or a late check-out is solely based on the discretion of the hotel.
In case the selected hotel is unavailable for booking, an alternate arrangement will be offered to the customer in another hotel of a similar category.
Certain hotels may ask for a security deposit during check-in, which is refundable at check-out subject to the hotel policy.This amount has to be deposited by the traveler.
Please note that Day at Leisure essentially implies that no sightseeing activities have been included for that day.
Kindly be on time for your activities, tours and transfers. Dook Travels will not be liable for missing any activity thus for any refund against it in such cases.
No refund either in part or in full will be made for any unused part of the services provided in the package.
The package price doesn't include special dinner or mandatory charges at times levied by the hotels especially during New Year and Christmas or any special occasions. Dook Travels shall try to communicate the same while booking the package. However Dook Travels may not have this information readily available all the time.
Our package price does not include GST and TCS. Applicable GST and TCS will be charged over and above the package price.
For queries regarding cancellations and refunds, please refer to our Cancellation Policy.
For any paid activity which is non-operational due to any unforeseen reason, we will process the refund & should reach the guest within 30 days refund requisition. Also, for any activity which is complementary and not charged to Dook Travels & guests, no refund will be processed.
Our package prices are on twin sharing accommodation basis thus published prices are applicable for minimum two persons and multiple of two thereon.
As per RBI guideline every foreign traveler has to provide us his PAN details. The Dollar component of package price will be taken out of your BTQ (Basic Travel Quota).
The tour cost does not include any Overseas Insurance Premium, but we strongly recommend buying Overseas Insurance Policy. The same after issuance is non refundable.
These terms are general terms for our tour packages.Any term mentioned in proposal shall be considered part of it and in case of discrepancy term mentioned in proposal shall prevail.
Disputes, if any, shall be subject to the exclusive jurisdiction of the courts in New Delhi.
Payment Policy
Payment schedule depends on destination, time of booking, inclusions, airline and hotel payment policy etc thus it is specific to your package bookining.
Payment schedule will be part of our proposal to you for the package.
If payment is not made as per the schedule provided in the first booking confirmation e-mail, Dook Travels reserves the right to cancel the booking after attempting to get in touch with you. Refunds would be as per the package cancellation policy.
Cancellation Policy
Once Booking received : INR 5000 (Per PAX) + actual Ticket cancellation + Hotel cancellation as per hotel policy+Visa fee if visa is applied.
60 – 45 Days prior to departure : 25 % of land cost + INR 5000 (Per PAX) + actual Ticket cancellation+Visa fee if visa is applied.
45 – 30 days prior to departure: 50% of land cost + INR 5000 (Per PAX) + actual Ticket cancellation+Visa fee if visa is applied.
30 – 10 days prior to departure: 75% of land cost + INR 5000 (Per PAX) + actual Ticket cancellation+Visa fee if visa is applied.
Within 10 days: Full.