Rwanda, the Land of Gorillas, is a budding tourist destination that offers a unique holiday experience. Located in the heart of East Africa, this charming country offers breathtaking landscapes, sparkling cultural heritage, and rich biodiversity. Rwanda tourist attractions are the biggest draws for visitors. From national parks to gorillas, shimmering lakes, picturesque landscapes, and verdant hills, there's so much to unwind in Rwanda for a nature lover. The country's history is one of the most remarkable Rwanda attractions for visitors. If you are a history buff seeking to understand and learn Rwanda's history, you are in the right place. Rwanda is also pioneering in eco-tourism that preserves natural resources. It promotes eco-friendly activities like bird-watching, hiking, and gorilla trekking. If you are an adventure-seeker, you should involve in outdoor activities like these. A destination becomes more remarkable because of its warm and friendly locals. It adds an extra layer of charm to the overall holiday experience. The cultural background, traditional dance, and classical music offer a fascinating glimpse into Rwanda's cultural heritage. Besides, there are many places to visit in Rwanda. From Kigali to Lake Kivu, Rwanda has so much to offer. Rwanda is an ideal destination for everyone who loves nature, culture, and adventure.

Nyungwe Forest National Park is one of the paradisical Rwanda tourist attractions that draw the attention of most tourists. This park has a sparkling array of biodiversity, including plants, birds, and mammals. A lot of visitors love to watch chimpanzees. Volcanoes National Park is one of the most famous Rwanda attractions. This national park is home to endangered mountain gorillas, which are about 600 in number. If you are in Rwanda, Volcano national park is a perfect place for gorilla trekking. The trekking experience will be unforgettable as you hike through mystical bamboo forests, swampy areas, and wild meadows. Gorilla trekking in Rwanda is safe and gives you an authentic experience. Kigali, the historic capital of Rwanda, is one of the popular places to visit in Rwanda for unwinding the past of the country. One such horrific incident of the past is genocide. Although the country has come a long way from that devastating massacre, the impact of that event had taken countless lives. You can learn about the event in detail at Kigali Genocide Memorial. The museum dives into history and brings you the horror of the past through artifacts, photographs, and information. Lake Kivu is another spectacular gem in the list of Rwanda tourist spots. This lake is the best place to rejuvenate and relax in the lapse of nature. Lake Kivu is one of the largest lakes in Rwanda, with a 2700-sq-kilometer-long stretch. Whether you plan a short vacation or go on a week-long holiday, you can embark on an adventurous journey.

If you want to go on a unique and adventurous trip to Rwanda, try looking at Dook's Rwanda tour packages. We have fascinating holiday packages that can immerse you in a completely new experience. Our Rwanda tour packages also include many tourist places and attractions that you can explore and admire. So, pack your suitcase and leave for adventure.

Best Tourist Places to Visit in Rwanda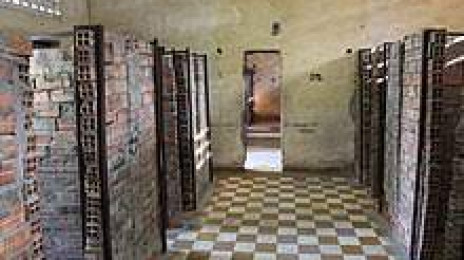 genocide memorial kibagabaga rwanda
Things to Do in Rwanda
Do what makes you happy