Incredible journeys to Lebanon with DOOK!
No matter your travel style, we have a Lebanon package tailored for you
Lebanon Tour Packages
Explore Lebanon with DOOK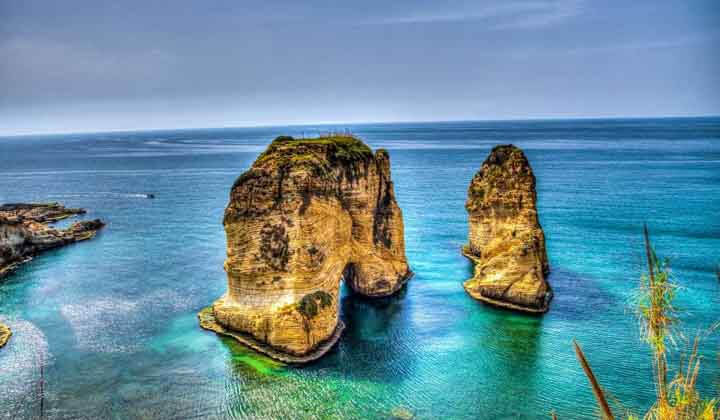 Lebanon: Home of the Canaanites

Marvel from discothèques and mountainous ski resorts to ancient ruins and beaches with Dook's Lebanon Holiday Packages

Lebanon has long been a crossroads for the people of the Middle East and a place where cultures meet. The country's history is full of conflict and political change, but its people have always managed to stay true to their own identity.

Today, Lebanon has become an increasingly popular tourist destination. The country's rich cultural heritage is showcased in its many museums, art galleries and historic sites. There are also plenty of outdoor activities to enjoy during your visit from hiking in the mountains to biking along the coast.

Lebanon's most famous natural attraction is its coastline which stretches along the Mediterranean Sea from Tripoli all the way south to Tyre with Beirut in between. Lebanon's beaches are known for their crystal clear waters and gorgeous sunsets over the Mediterranean Sea. Furthermore, it's a place where you can visit ancient ruins, experience the colorful nightlife, see some of the world's most famous religious sites, or just relax at a tranquil beach. To sum it up, there are three reasons why you should go to Lebanon with Dook Travels' Lebanon Tour Packages.

First, it's a country that has been relatively stable for a long time so much so that it can now be considered as a tourist hotspot. Secondly, the food is extremely mouth-watering! The Lebanese people have been known for their unique and tasty cuisine for centuries. This includes everything from lamb chops, falafel, kibbeh and shish kebab to pistachio ice cream, baklava and more. Third, from the pyramids at Byblos to the Roman ruins at Baalbek, there's plenty to see in Lebanon.

Capital: Beirut
Languages: Arabic
Currency: Lebanese pound
Driving Side: Right
Best Time to Travel: Spring (March–May) and Autumn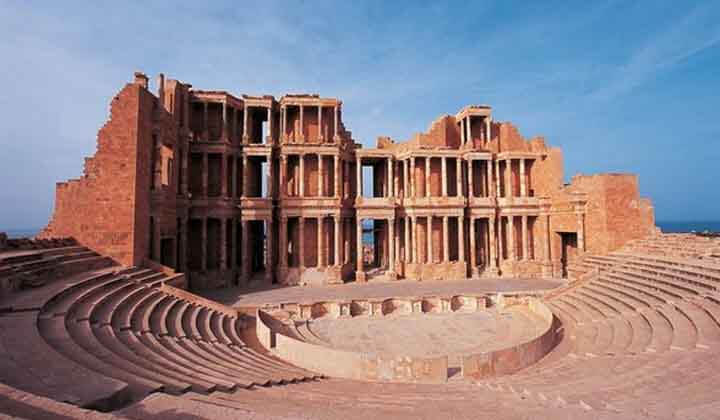 Explore Lebanon

Lebanon is a place of beauty and culture. Tourists feel lucky enough to travel there and see firsthand how beautiful it is, what an amazing place to visit and how much fun one can have there! Lebanon will offer you everything, from the beautiful beaches to the bustling markets and paved streets. It's easy to find yourself on one of its many hiking trails if you are looking for adventure! Apart from that, there are plenty of places, if you want to relax by the pool or in your own hammock! Furthermore, there are plenty of bars and restaurants in which you can enjoy Lebanese cuisine while listening to live music or watching sports on giant screens. If all this wasn't enough to satisfy your travel needs, the list goes on! So what are you waiting for? Come visit Lebanon today with our Lebanon Packages.

1. Beirut: the capital city!

Once an ancient city, Beirut is now the most populous and commercial port of Lebanon. It is home to Lebanon's tourism attracting millions of tourists every year. Just to name a few, Pigeon Rocks, Nicolas Sursock Museum, Mohammad Al Amin Mosque and Beit Beirut are some of the top points of interest! Take up your Lebanon Tour Packages from India and step foot into this amazing city!

2. Tripoli: the ancient city!

The ancient city of Tripoli is a place where the past meets the future. This unique location gives you an opportunity to explore and see how different cultures have interacted over time. It was a port city and financial center in ancient times. The streets are narrow and lined with beautiful buildings that were built centuries ago by wealthy merchants or kings.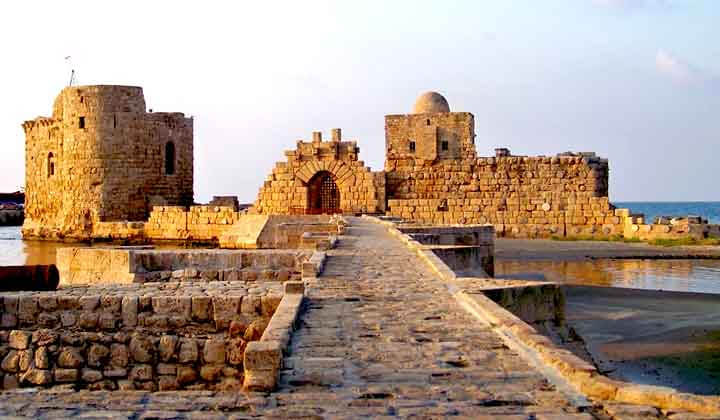 3. Sidon: the agricultural city!

Sidon is another city in Lebanon that offers visitors a chance to explore the past, present, and future. Famous for wheat cultivation in the early days, Sidon is now an important commercial center. The city also has a thriving tourism industry, thanks to its beautiful beaches on the Mediterranean Sea as well as its rich culture, cuisine and nightlife options like art galleries or bars/clubs where you can dance all night long!

4. Tyre: the city of the royals!

Listed as a UNESCO World Heritage Site, the view of the sea from Tyre is a site to behold! The city has been around for thousands of years. The ancient Phoenician port city was destroyed and rebuilt many times in its history, but it still stands today as a testament to the resilience of the human spirit. The city's location on the Mediterranean coast makes it an ideal place to visit during your Lebanon Tour. Along with the historical edifices, you can explore the beautiful beaches, swim in the warm waters or just relax on a beach chair while enjoying a cocktail.

5. Kobayat: the beach city!

Kobayat is a beautiful city in the north of the country. It's large enough that you can find any amenities you need and small enough that you can walk to everything. If you're into nature, Kobayat has plenty of nature reserves with hiking trails and camping spots. Lebanon's longest hiking trail starts from the city itself. There are plenty of historical sites and museums to explore and has some of the best restaurants in all of Lebanon.

6. Bcharri: the naturally-active city!

The city of Bcharri is a beautiful place to explore. The streets are full of art and the people are friendly. The food is delicious and there are plenty of amazing shops to shop in. With so much to offer tourists you will not be disappointed when you visit this beautiful city. The calmness of Cedars of God Bsharri, the old tales of Qadisha, or the divinity of Mar Lichaa monastery, every attraction in Bcharri will give you something in return! The Jabal el Makmel mountain peak and the Kadisha Valley are some other natural wonders, worth the visit!

Top Bucket List Experiences in Lebanon

Lebanon is a place where you can feel the history, the culture, and the people all at once. The country's history as an Ottoman province has left behind architectural treasures and ruins that are still standing today. So if you're looking for something to do in Lebanon, look no further than these great attractions with our Lebanon Tour Packages:

1. Watch the gorgeous sunset at Byblos

Take up our Lebanon Holiday Packages and get ready to witness one of the amazing sunsets! The reddish sky as the sun sign-off for the day is a site to behold. The view of the setting sun behind the lofty mountain or the dazzling Mediterranean is purely the 'golden moment'. As the evening bell rings, walk over to the oldest inhabited city of Lebanon, Jbail! The night souks lined up in the time-honored streets, the smokey smell of the delicious street foods and the sight of the people wandering the streets to relax is an experience in itself!

2. Eat till your stomach hurts

The middle-eastern countries have already earned their share of appreciation for serving some of the world's delicious meals and snacks. Lebanon is the core of it! The travelers traveling with our Lebanon Tour Packages from India never skip this part. If anything can break the food-o-meter, it's Lebanon! To begin with the vegetation dishes, there is hummus, baba ganoush, tabbouleh, fattoush, mujadara and falafel. The meat-lovers can try a variety of dishes starting from warak enab, kousa mahshi, kibbeh(the national dish), sambousek and shawarma, just to name a few!

3. Visit the underground cave of Jeita Grotto on your Lebanon Tour

Situated in close proximity to Beirut, these caves are natural wonders of Lebanon. Our tour guide will introduce you to the caves with a short explanation of their history followed by a cable car ride and boat trip. Take your time to explore the cave, only then you can grasp its core essence! The two karstic limestone caves are inter-connected and are spread over a length of nine kilometers. Discovered in 1836, Jeita Grotto is the longest cave system in the whole of middle-east!

4. Explore the Beiteddine Palace with Lebanese-style architecture

Built between 1788 and 1818, the Beiteddine Palace is home to the Beiteddine Palace Museum and the annual Beiteddine Festival. This monument is a great example of Lebanese-style architecture. Apart from the beauty reflected in its architecture, it multiplies with the presence of the Chouf Mountains guarding the palace along with the beautiful terraced gardens and orchards. It was the royal residence of the Chehab emirs. The Byzantine mosaics are another example of sheer beauty reflected by the chateau!

5. See the cedars up-close

Cedars are the emblem of Lebanon. It is also the national tree. A tree with such symbolic significance cannot be missed! These huge trees with light-coloured branches can be found all over the country but the best can be seen up north. There is a park that protects this national heritage!

6. Enjoy Lebanese nightlife at Jbeil

When you're looking to have a good time and meet new people, there are only a few places in Lebanon that can beat Jbeil. The coastal city is known for its nightlife and has something for everyone: hipsters, foodies, beach-goers, party animals, and even those who just want to relax with a good book. Whether you're looking for delicious seafood or some of the best cocktails on earth, Jbeil has it all. It doesn't matter if you're traveling solo or with a large group, you'll always find someone here who wants to hang out.

Explore the commercial hub of the Middle East with Dook

Want to travel to Lebanon? Dook International is the way to go! It is the best travel management organization if you're looking for a way to travel to Lebanon and experience all it has to offer. Our tours are designed by experts in the field, who know exactly which sights and landmarks are worth seeing and how to get there. We'll help you plan your trip all through! Even if you don't know where you want to go when you first sign up, by the time your Lebanon Tour begins, you'll be ready to take in all that this beautiful country has in store!