Top Beirut Tour Packages
Beirut is one of the most popular cities in the Middle East for tourism and there are several reasons as to why! It certainly lives up to its reputation by being a fast-paced yet friendly city, that makes exploration easy and accessible to all. To make your Beirut Tour even easier, you can avail one of the several Beirut Tour Packages offered by Dook Travels' to make sure you have no stress whatsoever on your vacation!

Things to know about Beirut (Lebanon)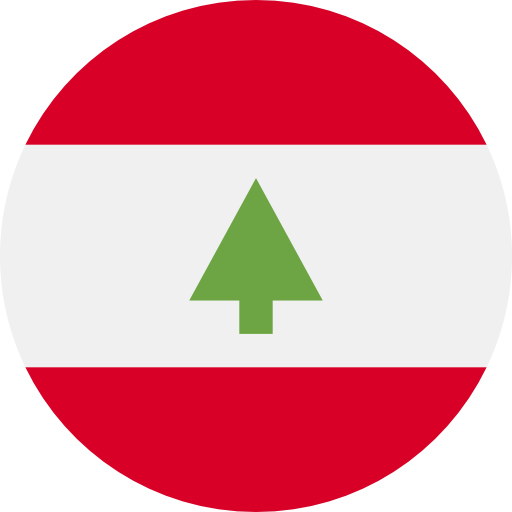 Beirut is the city with the highest population in Lebanon and it is also the country's most popular tourist destination. It has earned the moniker "Paris of the Middle East", as it is renowned for its shopping culture, as well as its social scene and sightseeing. It has several different districts, each with its own personality and visiting all of them will give you a unique experience. By booking one of our Beirut Holiday Packages this holiday season, you too can see all that Beirut has to offer!

Airports
Beirut International Airport, Beirut International Airport
Experiences in Beirut
Beirut is the epitome of East meets West. Hence it is a great place to visit as it offers a unique blend of cultures. It has an exciting energy that is not replicated anywhere else in the world and it has an unmistakable soul that makes this small city an absolute must-to-visit destination. Our Beirut Packages ensure that you get the most out of your trip and you will get lost in this diverse and addictive atmosphere. There are several activities that one can do here, including museum hopping or visiting the waterfront.

Top Attractions in Beirut
The main focus on any Beirut Tour would be visiting all the museums that the city houses. They are well curated and are a great educational visit for tourists of all ages and are particularly recommended if you are visiting with family. You can swing by the National Museum of Beirut, the MIM, the St George Crypt Museum, and the Sursock Museum. If you want to have a good bit of fun, you can go to Luna Park which is a quaint old amusement park. After all of this, if you still have fuel in your tank, you can go to the Archaeological Museum of the American University of Beirut.

Despite being a small city, there are plenty to do in Beirut and absolutely no dearth of activities. Get transported to the world of Middle Eastern culture and cuisine by booking one of Dook International's Beirut Tour Packages! It makes planning out of your whole itinerary a whole lot easier.

Best Travel Experiences in Beirut

If you want to visit a beautiful landscape and take some cool photos, Pigeon Rocks is the place to go! When you book one of our Beirut Holiday Packages, you can see this limestone outcrop in person and admire its true beauty. It is a Beirut landmark and is popular for taking cute selfies and stunning sunset pictures. They are impressive rock formations, with one of them even having a fully formed archway. The cafés nearby are not recommended for food, but they are lovely places to sit and enjoy the view.

Luna Park is a great stop on your Beirut Tour if you are a fan of old-timey amusement parks. While most tourists tend to skip it, it is actually one of the places in the city where you can find an incredible view. You can skip all the other attractions and hop on the Ferris Wheel for one of the best views of Beirut that's not from an airplane. It has a charm even if you are scared of heights.

Top Things to Do in Beirut

When in Beirut, the best thing you can do is museum-hopping. They are all well maintained and it's a fun and interactive way to get to know the city better. The top pick is the National Museum of Beirut. If you are someone who loves history and culture, make sure to book one of our Beirut Packages so you can see all of this in person! The National Museum of Beirut is the city's major cultural institution and it houses an impressive collection of archaeological artefacts that give you insight to Lebanon's history and civilisations.

A plus point of the National Museum is how interactive it is. In the beginning, you receive a complimentary iPad that helps you scan labels on pieces of the collection so you can hear a commentary on all of them. There is also a 12-minute documentary screening that plays in the audio-visual room, talking about how the museum saved their collection through the civil way and managed to restore all the artefacts. This is an absolute must when you are on a Beirut Tour, as it is one of the most impressive museums in the world.

In addition you can go the MIM, which is built under the St Joseph university. It is a beautifully designed museums that has an extraordinary collection of carefully selected and preserved minerals. You will be amazed at all the colours and forms that the earth can produce! It also has a room where there are carefully preserved fish fossils, including a very rare fossil of a pterosaur. If museums are one of your favourite attractions, prebook one of Dook's Beirut Tour Packages to visit these interactive and innovative museums.

Best Places to Eat & Drink in Beirut

While it may not be known for its gastronomy, there are still plenty of great eateries in Beirut. When you use one of our Beirut Holiday Packages, you can try out all the interesting, themed restaurants and cafés in the city. However, if you want to visit a place that allows for mingling between both locals and tourists, you can go to Café Em Nazih. It is hidden under a hostel in the shadow of an overpass, and it is a semi open space that is frequented by students and artists. There are lots of weekend gigs here so you can catch a show and all the food is cheap and fairly priced.

Best Shopping Places in Beirut

Any Beirut Tour must include shopping, as the city has a lot of places with cool and unique finds. You can buy souvenirs for yourself or your loved ones back home. You can go to the Beirut Souks, which are the historic Beirut markets that were once destroyed during the Civil War. But now they are modernised and safe, including shops, eateries, and a cinema hall. It is also interesting from an architectural perspective, making use of both indoor and outdoor space. You can find all the famous global brands here.

Why Travel to Beirut?

There are not many cities in the Middle East that have the same vibe as Beirut. It gives you a unique blend of modernity and tradition which you can see as you walk through the city. When you book one of our Beirut Packages, you can see how the city is constantly hustling and bustling with an invigorating air about it. While it has had a rocky past, it stays strong and its determination to survive can be inspiring to everyone.

Travel Tips for Travelers

While Beirut is a lovely destination, it is also prone to conflict and certain areas are advised to be avoided. The southern districts in general do not provide much of interest and it is not considered to be a place for tourists, so kindly keep that in mind when visiting!

Beirut is sure to blow your mind, with all its spectacular views and its rocky history. Since there is a lot of accommodation and activities, you might seem a bit confused on how to plan your Beirut Tour but don't worry! Dook International has you covered with several Beirut Tour Packages that will make your holiday fun-filled with absolutely no stress. Prebook your Beirut Holiday Package ahead of time and pay for it after your trip and have the best vacation ever!