Beautiful Nights In Georgia
Pkg Id

0000453

Destinations

3

Duration

8 Nights

Attractions

17

Price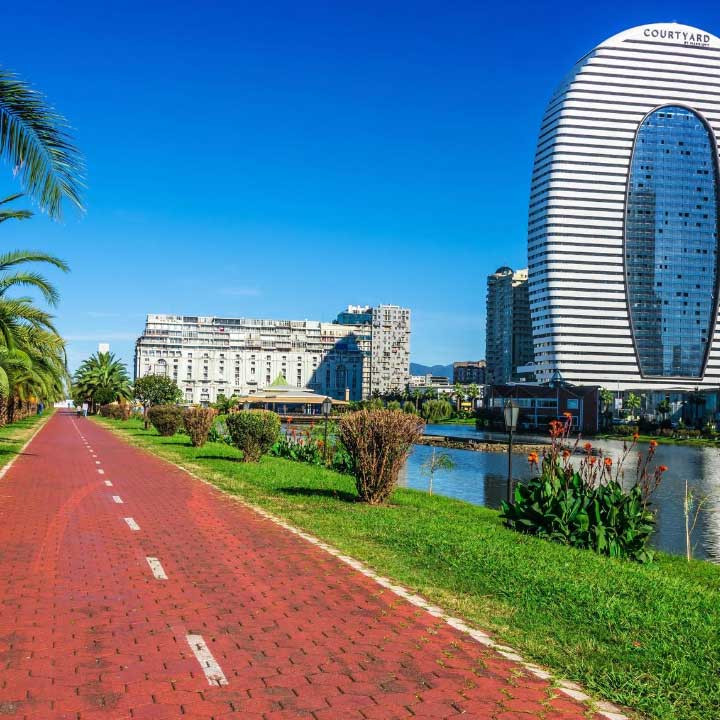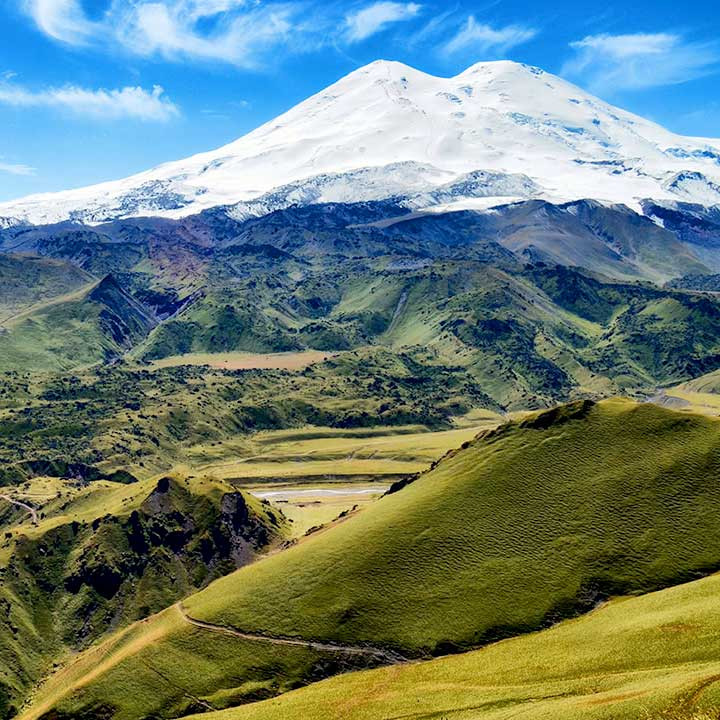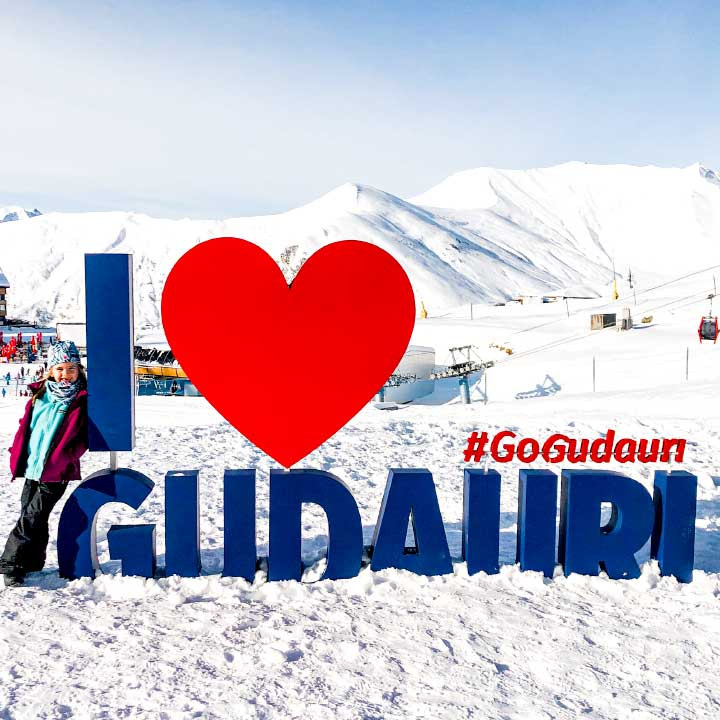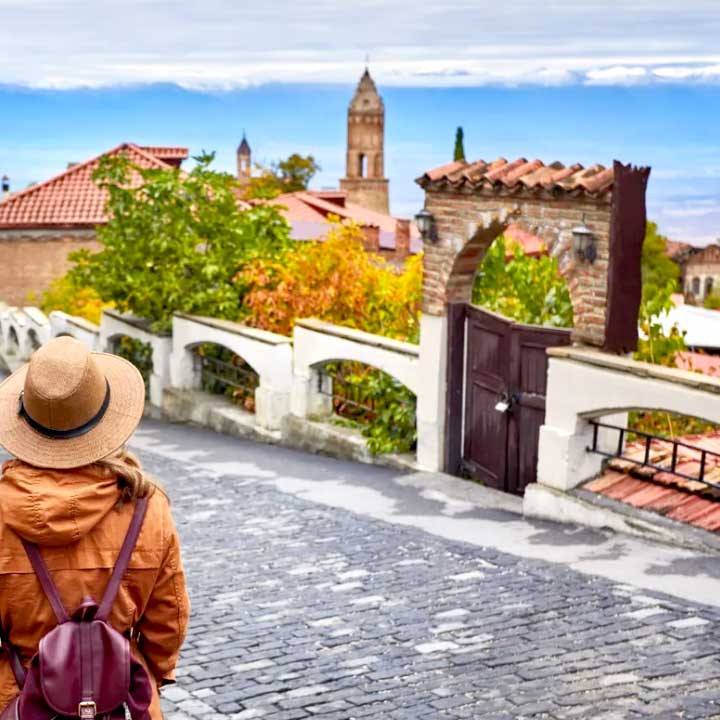 1
Arrival- Tbilisi
Meet & Greet at Airport.
Transfer to Hotel.
Overnight at Tbilisi.
2
Tbilisi City Tour
Tbilisi is one of the oldest capital cities in eastern part of Europe. The historical part of the city merging with the modern lifestyle is perfectly represented in old part of the city. Take a walk through the coble-stoned streets, Visit Sulphur baths area, waterfall, bridge of the peace, Sharden street. Later drive to visit Holy trinity Cathedral, (also known as Sameba), one of the tallest churches in the world.
Greeting Lunch can be done during city tour with amazing views of downtown.
Dinner can be arranged in one of the local restaurants decorated with traditional folk show and live performances. (Upon request).
Visit Ancient city Mtskheta, and two great monuments: Svetitskhoveli royal Cathedral and Javari monastery of 6th century. Both of these temples together with the whole town are listed as UNESCO's sites.
Mtskheta is one of the oldest constantly inhabited places in the world.
Mtskheta was the ancient capital of Kartli, the East Georgian Kingdom from the 3rd century BC to the 5th century AD, and was also the location where Christianity was proclaimed as the official religion of Georgia in 337. To date, it still remains the headquarters of the Georgian Orthodox and Apostolic Church.
3
Transfer to Kakheti, Tsinandali & Sighnaghi tour & Wine cellar
Kakheti is a region located in eastern Georgia, which includes the territories of the historical-geographical provinces of Kakheti, Hereti (partly), and Tusheti. This region is rich in monuments of different periods and diverse nature. Here you will find ancient settlements, distinctive temples, castle towers, beautiful forests, waterfalls, alpine lakes, vast plains, and even a radiant desert. Ancient history, interesting culture, impressive nature, and resorts make Kakheti very attractive for those who want a pleasant vacation and for travel lovers.
Tsinandali museum complex - Alexander Chavchavadze House-Museum, beautiful garden of Tsinandali and the 19th century unique wine cellar. Located in the Kakheti region, Telavi municipality, village Tsinandali.
The Tsinandali Palace belonged to Garsevan Chavchavadze - Ambassador of Georgia in Russia during King Erekle II. The palace was inherited by his only son, Alexander Chavchavadze, the founder of Georgian romanticism, poet and public figure
Georgia is named to be the cradle of wine-making, with grape cultivation and wine-making traditions of 8000 years. There are more, than 500 varieties of grapes in Georgia and majority of them thrive in Kakheti region, famous for its hospitality, culinary, winemaking and amazing views of great Caucasus mountain.
Drive towards Sighnaghi, Georgian romantic city of love. Visit Bodbe convent embrace the tranquility of the nunnery.
En route visit wine factory and local wine cellars. (upon request it is possible to do cooking masterclasses and lunch in local family)
Overnight in Kekheti.

4
Transfer to Gudauri, on rout Ananuri & Jinvali, Kazbegi tour
Transfer to Kazbegi.
En route take several photo stops at Ananuri Architectural complex, Jinvali water reservoir and Gudauri panoramic view.
Return back to hotel and Overnight stay
5
Gudauri & Kazbegi, Caucasus mountains tour
Drive towards Gudauri resort, one of the highest mountainous resorts in Europe,( well developed for skiing in winter time), undoubtfully charming all 4 seasons with its' crystal clear air and mountainous views.
Kazbegi is a municipality located in the historical gorge of Mtskheta-Mtianeti region of Eastern Georgia. It has been inhabited since ancient times. Kazbegi treasures dating back to VI-V century B.C are found here, which is associated with the religious cult of the ancient tribes of the Caucasus. The nature of Kazbegi is distinguished by its beauty.
Take a Jeep tour towards Gergeti trinity church overlooking the village Kazbegi , with a perfect view to glacier Kazbegi ( 5054 meters ).
Kazbegi is also rich in important cultural monuments. Among them ,Gergeti trinity is especially famous.
Overnight in Kazbegi.
6
Transfer to Batumi, on route Dendrological park
Transfer to Batumi.
On route visit dendrological park.
Overnight in Batumi.
7
Batumi city tour & cable car
White pearl of the black sea, Batumi is a charming sea resort of the third millennium with high-class luxury hotels. Visit Piazza and St. Nicholas Church - anyone visiting Batumi will sooner or later end up at the Piazza. The square is located in the heart of Batumi. Later continue your tour visiting Batumi Seaside Park-Boulevard. This is the most popular place for both locals and visitors. Visit Ali and Nino statue, area near Alphabet tower and cable-cars Argo.
Overnight in Batumi.
8
Botanical garden & Mtirala park tour
Boasting one of the widest varieties of flora in the world, Batumi Botanical Garden was established in 1912.The garden is 111 hectares and contains flora from nine phyto-geographic areas.
One- and two-day experiences are available in Mtirala National Park, there are designated picnic areas and campsites, a tourist shelter is located at the 9th km and visitors can choose from hiking, horse-riding and educational tours. Do not postpone and visit unforgettable Mtirala National Park.
Overnight in Batum.
9
Fly Back Home
Departure transfer to the airport.
Board the flight for your onward journey.
As per mentioned in itinerary

As per mentioned in itinerary

English speaking tour guide

As per mentioned in itinerary
Visa
Click to view Visa information
Please note that these packages are customizable, which means that you will be able to make changes to the itinerary/activity if you so desire. The final payment will be calculated as per the itinerary and inclusions reflected on the confirmatory e-mail sent to you.
Please expect to receive your vouchers 72 hours before your departure date (subject to full payment of your package cost).
Personal expenses such as laundry, telephone calls, room service, alcoholic beverages, mini bars etc., are not included.
In case your package needs to be canceled due to any natural calamity, weather conditions etc. Dook Travels shall strive to give you the maximum possible refund subject to the agreement made with our trade partners/vendors.
The passenger names in the booking form should be exactly as per passports. Dook Travels will not bear any liability for the name change fee, if incorrect names and ages have been added at the time of booking.
Please note that your package includes baggage as per airlines policy. Any addition in baggage will be charged separately.
Standard check-in time at the hotel is normally 2:00 pm and check-out is 11:00 am. An early check-in, or a late check-out is solely based on the discretion of the hotel.
In case the selected hotel is unavailable for booking, an alternate arrangement will be offered to the customer in another hotel of a similar category.
Certain hotels may ask for a security deposit during check-in, which is refundable at check-out subject to the hotel policy.This amount has to be deposited by the traveler.
Please note that Day at Leisure essentially implies that no sightseeing activities have been included for that day.
Kindly be on time for your activities, tours and transfers. Dook Travels will not be liable for missing any activity thus for any refund against it in such cases.
No refund either in part or in full will be made for any unused part of the services provided in the package.
The package price doesn't include special dinner or mandatory charges at times levied by the hotels especially during New Year and Christmas or any special occasions. Dook Travels shall try to communicate the same while booking the package. However Dook Travels may not have this information readily available all the time.
Our package price does not include GST and TCS. Applicable GST and TCS will be charged over and above the package price.
For queries regarding cancellations and refunds, please refer to our Cancellation Policy.
For any paid activity which is non-operational due to any unforeseen reason, we will process the refund & should reach the guest within 30 days refund requisition. Also, for any activity which is complementary and not charged to Dook Travels & guests, no refund will be processed.
Our package prices are on twin sharing accommodation basis thus published prices are applicable for minimum two persons and multiple of two thereon.
As per RBI guideline every foreign traveler has to provide us his PAN details. The Dollar component of package price will be taken out of your BTQ (Basic Travel Quota).
The tour cost does not include any Overseas Insurance Premium, but we strongly recommend buying Overseas Insurance Policy. The same after issuance is non refundable.
These terms are general terms for our tour packages.Any term mentioned in proposal shall be considered part of it and in case of discrepancy term mentioned in proposal shall prevail.
Disputes, if any, shall be subject to the exclusive jurisdiction of the courts in New Delhi.
Payment Policy
Payment schedule depends on destination, time of booking, inclusions, airline and hotel payment policy etc thus it is specific to your package bookining.
Payment schedule will be part of our proposal to you for the package.
If payment is not made as per the schedule provided in the first booking confirmation e-mail, Dook Travels reserves the right to cancel the booking after attempting to get in touch with you. Refunds would be as per the package cancellation policy.
Cancellation Policy
Once Booking received : INR 5000 (Per PAX) + actual Ticket cancellation + Hotel cancellation as per hotel policy+Visa fee if visa is applied.
60 – 45 Days prior to departure : 25 % of land cost + INR 5000 (Per PAX) + actual Ticket cancellation+Visa fee if visa is applied.
45 – 30 days prior to departure: 50% of land cost + INR 5000 (Per PAX) + actual Ticket cancellation+Visa fee if visa is applied.
30 – 10 days prior to departure: 75% of land cost + INR 5000 (Per PAX) + actual Ticket cancellation+Visa fee if visa is applied.
Within 10 days: Full.