Top Gudauri Tour Packages
Gudauri is a small mountain resort surrounded by peaks and situated 2,200 m above sea level. Gudauri is a charming destination with breathtaking views, delicious food and an amazing snow park for skiers and snowboarders of all levels. It makes it easy to escape into nature when you need some quiet time away from the hustle and bustle of everyday life. The easiest way to experience Gudauri is through Dook's Top Gudauri Tour Packages. As your official Destination Management Company, we provide all the resources you need: hotels, restaurants, ski passes, shuttle buses and many more to make your vacation the perfect getaway.

Things to know about Gudauri (Georgia)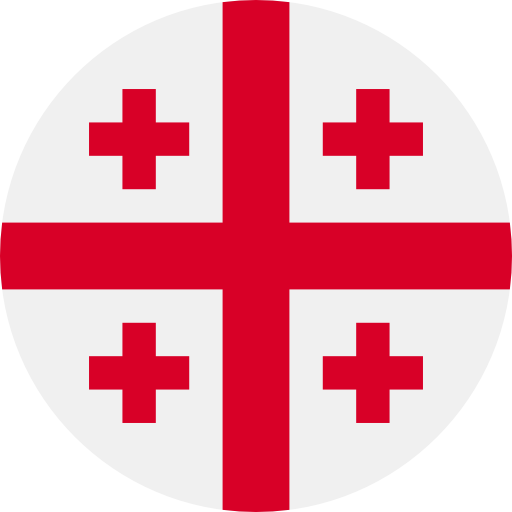 Gudauri is a small town located in the valley of Mtatsminda, near Jvari Pass along the Georgian Military Highway. The town is famous for its picturesque landscape and breathtaking views of the surrounding mountains. The center of Gudauri is dominated by an impressive medieval fortress, with a church at its heart. The area around the fortress has several popular parks, including one called Gudauri Recreational Area. The park has large areas set aside for walking or jogging, as well as numerous benches where visitors can sit and enjoy the view of the city below them.

The town also offers many shops selling local crafts, such as jewellery made from metals washed down from nearby rivers by mountain streams flowing into them during spring rains. Some of these works are even sold in small shops along Gudauri's main streets, others are sold at larger shops that have been set up specifically for tourists' convenience.

Best time to visit
Jun-Sep
Experiences in Gudauri
Gudauri is a spectacular place, with ancient churches and cathedrals, outstanding mountain views, and plenty of hiking trails. It's also home to many incredible restaurants and hotels. If you're looking for an authentic experience in Georgia, Gudauri will make you happy.

Gudauri is a place that has the power to make you feel like you're on top of the world, even if you're just sitting on a cafe bench. It's not a place where you can just be, you need to be there and it needs to touch your soul.

Top Attractions in Gudauri
Gudauri is one of the most beautiful places in Georgia and its natural beauty is only matched by its cultural and historical significance. The town has a total population of less than 100, but its history dates back to ancient times. Its home to many historical monuments and museums that tell its story like the Gergeti Trinity Church, Uplistsikhe and Gveleti Waterfall. In the winter, you can enjoy skiing on the Gudauri glacier. It's a great way to spend time with your family or friends!

One of the best ski resorts in Georgia, Gudauri is a place to be during your next trip. It has slopes for all levels of skiers and snowboarders, as well as many clubs and bars where you can have fun after skiing. This article will help you decide what should be on your Gudauri Tour bucket list!

Best Travel Experiences in Gudauri

Gudauri offers a good choice of slopes for both experienced and unexperienced skiers. The ski area is located in the mountains, about 30 minutes from Tbilisi, Georgia's capital city. It has a plethora of picks for both beginners and advanced skiers alike, with plenty of terrain parks to challenge even the most skilled of athletes. With our Gudauri Packages, you can visit one of the several clubs that offer lessons on how to ski at their own locations around the resort area. If you are looking for an adventure where you can try out new things all day long then this could be the place for you!

Top Things to Do in Gudauri

After a fun day full of adventure with our Gudauri Tour Packages, if you're looking for a place to dance and party to end your day on the slopes, then there is no shortage of bars in Gudauri. There are many different types of clubs and bars for every type of person and taste. From French Chateau-style lounges to retro rock 'n roll joints with booming sound systems, there is something for everyone. There are also plenty of hotels in Gudauri that offer entertainment options like live bands or DJs playing music from their own record collections!

To make it more fun, take up one of our Gudauri Holiday Packages and take a trip to an ancient fortress that's located between the rivers Vedzatkhevi and Aragvi and has breathtaking views. The Ananuri fortress was built for defence and has survived various battles between the feudal princes over time.

Take a cable car from Gudauri to the ski resort and admire breathtaking views from above with our Gudauri Tour Packages. The ski resort is a great place to see the beauty of Gudauri. You will also be able to see the town of Gudauri from above, so you'll have an even better idea of where you are in relation to other parts of Georgia!

If you are tired of skiing daily and want some extra fun, go paragliding. Have fun while enjoying amazing views! Paragliding is a good way to relax after a long day at the slopes or other activities. The adrenaline rush from flying makes it feel like you're having an adventure in the sky! You can also enjoy the beauty around you by taking photos and videos while flying through Gudauri National Park's valleys, glaciers and lakes. Paragliding is safe but certain precautions need to be taken before attempting this activity!

Visit the Tetri Aragvi River, one of the biggest rivers in Georgia. The Aragvi River is a tributary of the Sivash. It rises in the southern Caucasus Mountains, flowing north along the eastern slope of the Greater Caucasus Range to its confluence with the Sivash at Baku. Wander around the White Rabbit Snow Park and the Gudauri Recreational Area, a national park in Georgia, on your Gudauri Tour. The other famous attractions that Gudauri boasts about are Uplistsikhe Cave Town and the Russian Georgian Friendship Monument.

If you're looking for something archaic to do while visiting Gudauri, consider visiting Uplistsikhe Cave Town! Uplistsikhe is an age-old town in Gudauri. It's known for its cave towns and beautiful landscapes. You'll find this cave town at the rocky top on the bank of the Mtkvari River. Uplistsiche was found in the 2nd century BC and has been continuously inhabited since then. The town is divided into three parts: lower (south), central (middle) and upper (north). The central part is the largest in the area and has rock-cut sculptures and a rock-cut pass to the lower complex. The ceremonial hall in the lower division is worth watching. Another attraction is the pillar hall which should not be missed!

With our Gudauri Tour Packages, you will get to see the Russian-Georgian Friendship Monument which was built in 1983. It is also known as the Treaty of Georgievsk Monument. The cylindrical monument is a symbol of Georgian-Russian friendship and exhibits various murals commemorating the friendship of the two countries and their historical significance.

Best Places to Eat and Drink in Gudauri

If you're looking for the best dishes to eat in Gudauri, you've come to the right place. We've gathered our favourite dishes and restaurants in Gudauri into one handy list, so you can plan your trip right! With our Gudauri Packages, you will get to please your guests at the Truso restaurant located in the centre of Gudauri, and it's open year-round. The restaurant offers a variety of Georgian dishes that you can enjoy on their outdoor terrace with a great view of the mountains. An authentic and traditional Georgian plate includes Khachapuri, Khinkali, Lobio, Badrijani nigvzit, Pkhali, Tkemali, Pickles, Churchkhela, Adjika, and Wine.

What to Buy in Gudauri?

Gudauri is a great place to buy souvenirs. There are tons of shops and boutiques selling souvenirs, clothing, and other items. If you're looking for something specific, the easiest way to find it is by asking around. The locals are very friendly and happy to share what they know. Take up one of our Gudauri Holiday Packages and go to the great market on the Left Bank of the river where you can buy fresh fruit and vegetables straight from the farmer's field!

Best Travel Tips for Travelers in Gudauri

Gudauri is a great place to go skiing in the winter, but it's also a great place to go hiking during the summer and fall. So here are some tips for an easy ride on your Gudauri Tour! First, you need some hiking boots. Gudauri has some of the best hiking trails in the country. If you're going to be hiking for a while, you'll want a good pair of boots that will keep your feet warm and dry even on rainy days or when it's really hot out.

You should also take along some snacks, there are so many great places to hike around Gudauri that if you don't stop for lunch or dinner somewhere along your journey, then you'll probably be starving by the end of your day! So bring some food with you so that if hunger strikes at any point during your hike, then there will be something delicious nearby for when your energy levels start to wane.

Finally, consider bringing a camera along with you on all of your adventures! You never know when an amazing photo opportunity might present itself. If you're thinking about visiting Gudauri, consider booking your trip with Dook International! We've been helping travellers get where they want to go for many years now. We know how important it is to have someone there who can take care of all your travel needs and we want you to experience everything this amazing place has to offer!
Explore More: Attractions in Georgia

Book Package: Georgia Tour Package