Top Yogyakarta Tour Packages
Yogyakarta is widely considered to be the cultural capital of Indonesia. The city enables you to virtually time travel across all of Indonesia's eras. It allows visitors to enjoy vibrant traditions, customs and crafts, view breath-taking natural wonders, dig into flavourful ethnic cuisine and allows them to experience the true spirit of Javanese culture. Dook International offers a variety of Yogyakarta Tour Packages in order to make your Yogyakarta Tour as hassle-free as possible. Prebook your Yogyakarta Package before your holiday to make sure that you have nothing to worry about while planning it and pay for it later on!

Things to know about Yogyakarta (Indonesia)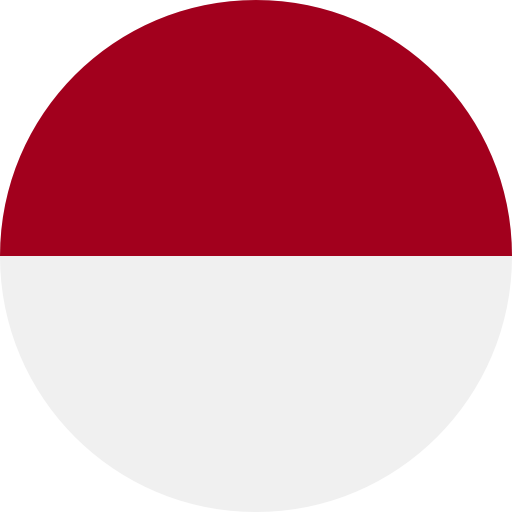 Yogyakarta is also known as Jogja and it is the only place in Indonesia that is still ruled by a Sultanate. The name of the city is in fact derived from the Ramayana and it means 'a city to prosper'. Yogyakarta was formerly a part of the Buddhist Ailendras Kingdom in the seventh century, but by the thirteenth century, it was ruled by the Hindu Majapahit Empire. Yogyakarta gained even another cultural layer with the establishment of the Islamic Mata-ram Kingdom. Post colonialism, once Indonesia gained independence, Yogyakarta was given a special status. Experience all these incredible layers of history yourself by booking one of our Yogyakarta Tour Packages before your holiday!

Airports
Adisucipto International Airport
Experiences in Yogyakarta
Yogyakarta City is close to Center Java Province and is situated in the southern portion of Java Island. It also has a boundary with the Indian Ocean! The area is particularly well-known for its karst mountains, which are found in its southernmost portion (Gunungkidul Regency). When it comes to the atmosphere, the area has a calming and friendly vibe. The local are kind and friendly and foster a great environment for tourists. If you have booked one of our Yogyakarta Holiday Packages, you will be sure to have a good time here!

Top Attractions in Yogyakarta
Yogyakarta has a variety of tourist allures and attractions. There are temples aplenty for those who are on their Yogyakarta Tour and are interested in religious and cultural history. It is also known for its unique and stunning beaches, where one can kick back and relax without caring anything in the world. There is also a well curated museum and other forms of entertainment. The food tourism in Yogyakarta is also world renowned and it is a great way to experience authentic Java cuisine.

Plan A Trip To Yogyakarta
Planning your Yogyakarta Tour may seem challenging because Yogyakarta is a large city with a lot going on. Not to worry, Yogyakarta Tour Packages from Dook International have you covered! You won't have to stress about planning your trip or missing any important city attractions. It is a great place to discover local traditions and the city's people themselves are incredible friendly and support you all along your journey, as they want you to know about their culture.

Best Travel Experiences in Yogyakarta

In and around Yogyakarta, explore revered Buddhist and Hindu temples. The largest Buddhist temple in the world, Borobudur, is a 113-foot-tall pyramid that was built in the eighth century and is situated against a beautiful volcanic range. Prambanan is must visit when you use one of our Yogyakarta Tour Packages and it is an impressive collection of 240 temples to the Trimurti gods. If the architecture and history aren't enough to impress you, stick around in the nights to see a unique Ramayana ballet performance. These two UNESCO World Heritage Sites will undoubtedly be on your schedule, but to fully explore the region's religious wonders, make sure to book a Dook International Yogyakarta Holiday Package to see all the other sites.

A monarchy's core has always been its palaces, and this is still true today in Jogja. Exploring the Kraton is one of the top things to do in Yogyakarta for this very reason. The Sultanate's residence is a magnificent structure that houses many people and has residences, shops, schools and businesses. There are many areas that are accessible to the general public and it is grand in every possible way, from the exquisite classical architecture and opulent European influences to the numerous galleries and daily cultural performances for tourists. The other magnificent palace to see is Taman Sari, a network of royal gardens and water castles from the 18th century with its very own underground catacomb! It's all just waiting to be discovered by you on your Yogyakarta Tour!

Yogyakarta is home to a wide variety of breath-taking natural features, picturesque locations and outdoor activities. Wediombo Beach is on the top of the list since it has a lovely sandy curve and calm blue waters to enjoy a hot day. Jomblang Cave is a must-to-see day trip from Yogyakarta for adventure enthusiasts. You descend 200 metres deep into a unique cave, where a brilliant ray of light shines down on you. Go hiking up Mount Merapi, the city's active volcano, if you dare. The GembiraLoka Zoo, located to the east of the city, offers a more tranquil experience. These are all some great things that you can experience if you prebook one of our Yogyakarta Holiday Packages ahead of time, to make sure that you get all the timings right.

Top Things to Do in Yogyakarta

The outstanding museums in the area of Yogyakarta offer fascinating glimpses into Javanese culture. The Affandi Museum promises an amazing collection of the well-known Indonesian artist's paintings and self-portraits for art fans who are using one of Dook International's Yogyakarta Packages. The Museum Batik is the best place to learn everything there is to know about the now-famous indigenous fabric dyeing method. The Museum Sonobudoyo, Fort Vrederburg and the Museum UllenSentalu all include historical and cultural artefacts that depict the tale of Yogyakarta from prehistoric to present times, making them excellent choices for history buffs.

Best Places to Eat & Drink in Yogyakarta

In addition, Jogja attracts a lot of tourists for its cuisine. Gudeg is unquestionably the most popular amongst the local. In fact, a lot of people become addicted to this delicious dish. The tourists should sample the distinctive drink known as Kopi Joss. The locals add hot charcoal to their coffee. Without a doubt, the drink is popular with travellers due to its originality. This is a haven for those who love exploring the local cuisine, so if you are one of those people, don't forget to book one of the many Dook International Yogyakarta Packages for your trip!

Why Travel to Yogyakarta?

If you prefer history and culture to the hustle and bustle of the other main cities, Yogyakarta is one of the greatest places to visit in Indonesia. It offers a completely different experience. The Yogyakarta Packages from Dook International will guarantee that your trip is completely trouble-free and seamless. Whether you're a foodie or just enjoy sightseeing, there is plenty for everyone to see here.

Travel Tips for Travelers

It can be difficult to carefully organise your trip because there are so many things to do in this area, not to mention the range of hotels, restaurants and other amenities. If you're travelling to Yogyakarta for the first time, don't worry, Dook International's Yogyakarta Holiday Packages have you set in! To guarantee a trouble-free trip, reserve one of our Yogyakarta Packages in advance.
Book Package: Indonesia Tour Package