Top Wellington Tour Packages
Wellington has a lot of great things to do. You can visit the abundant museums, go on a drive along the Kapiti Coast, or take a cruise around Wellington Harbour. If you're looking for more active activities, check out their kiteboarding and bungee jumping centres. The capital city is also home to tons of restaurants, starting from fine dining experiences with international flair to simple cafes for coffee or tea, there's something for everyone in Wellington! With Dook Travels' Top Wellington Tour Packages double up the fun! We offer a range of top-quality tour packages to suit all your travel needs. Whether you're looking for a romantic getaway or an adventure, Dook's Wellington Packages has the perfect trip planned for you.

Things to know about Wellington (New Zealand)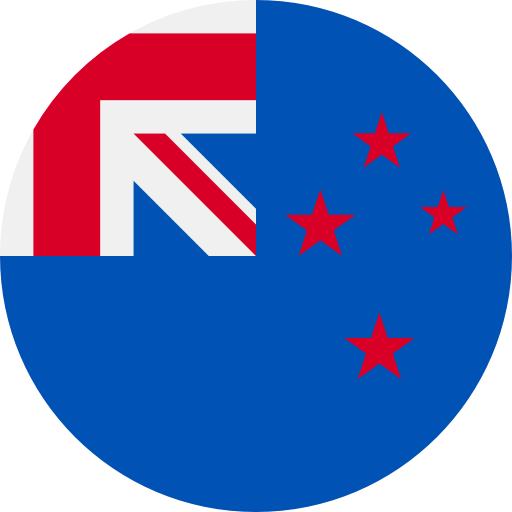 If you're looking for a great place to visit and want to see the best of New Zealand, Wellington is a perfect choice. The capital city of New Zealand is located on the North Island, which makes it a great place to visit when you're planning your trip. It's also known as the "Windy City," because of its location on a peninsula surrounded by water. Wellington is home to many museums and art galleries, including the Museum of New Zealand Te Papa Tongarewa, one of the most popular museums in all of New Zealand. There are plenty of parks and gardens in Wellington which you can explore with our Wellington Holiday Packages, including Stokes Valley Regional Park, which has hiking trails and bike paths through forests and over bridges that cross rivers. The park offers picnic areas with tables under trees or along streams where you can sit back and relax while enjoying views of Mount Victoria across from you or birds flying overhead.

Airports
Wellington International Airport
Best time to visit
Mar-May
Climate Types
Milder, Marine, Temperate
Experiences in Wellington
If you're looking for a place to relax and enjoy the beautiful scenery, head to Wellington. The city is surrounded by rolling green hills and has an easygoing atmosphere. If you're looking for something more active, there are plenty of hiking trails and biking paths through the city's parks. You can even rent bikes and take them along on your own self-guided tour of some of the most scenic parts of Wellington or take up our Wellington Packages. If you want to go shopping, check out any number of stores that are located around town or ask our tour guide, they know about all the great places where you can get your hands on some unique gifts. If you like art, there are several museums that will give you a taste of local culture and maybe even some history. There's also a zoo that features exotic animals from across the world!

Top Attractions in Wellington
Wellington is a city of beauty and culture. The city has so much to offer, from beautiful parks and gardens to the famous Te Papa museum and awesome nightlife. There's something for everyone in this bustling city, whether you're looking for a relaxing day trip or an exciting night out on the town. If you want to get out of the city and plunge into nature, head up Mount Victoria for a stunning view of the city skyline. Or if you just want to enjoy some fresh air while exploring all that Wellington has to offer, hop on our guided Wellington Tour that will take you through some of Wellington's most popular attractions.

Plan A Trip To Wellington
Wellington is a delightful city, full of life and laughter. It's also one of the oldest cities in the country, which means it has some great historical sites to explore. If you're planning a trip to Wellington, there are so many things you can do that will make your trip memorable.

Best Travel Experiences in Wellington

From the Waterfront and Te Papa to the botanic gardens and art gallery, there's no shortage of things to do in Wellington. If you're looking for a relaxing break from the hustle and bustle of everyday life, we recommend taking up our Wellington Tour Packages and heading up to the Hutt Valley, you'll find stunning views over the city at the top of Mount Victoria and Lake Wakatipu. Not only that, but it's also home to some of the best wineries in New Zealand! If you're looking for something more active, you can go hiking or mountain biking around Mākara Beach Walkway or Wellington Town Belt Hikes. Or if you'd rather just relax, why not visit one of the beautiful beaches? There are plenty of options from which to choose, from Freyberg Beach to Breaker Bay, there's fun for everyone!

Top Things to Do in Wellington

There are myriad things to do in Wellington! If you're looking for a good place to reward your body and soul, look no further. Here's our top list of things to do in Wellington with our Wellington Tour Packages:

Visit Hannahs Laneway, savour some of the tastiest dishes of the land and buy some souvenirs for your friends and family back home; Take a ride around the city in a Wellington cable car from Lambton Quay and gaze at the majestic land from above. If you are a 'Lord of the Rings' fan, visit the Wētā Workshop and go on a behind-the-scenes tour. Take a tour with our Wellington Holiday Packages and enjoy the New Zealand wildlife. Learn about Wellington's culture, tradition and its glorious story on a guided tour to the Museum of New Zealand Te Papa Tongarewa. Enjoy the scenic beauty of Mount Victoria and the majestic vineyards the city carries in its lap. Finally, attend one of Wellington's many events. Let us know your preferences and we will arrange the tickets for you.

What to Eat in Wellington?

Wellington is a city with a great food scene, so we're not surprised you want to know what to eat here. Here are our suggestions: If you're looking for something quick and easy for breakfast, try one of the many cafes along Cuba Street, they're all fantastic and serve amazing coffee. If you're craving something sweet, head over to the Wellington Waterfront and grab a pastry at one of its cafes. If you want something more substantial, head into Wellington Central. You'll find plenty of cafes serving up delicious afternoon tea or brunch dishes that will help you refuel after your visit. You can also stop by one of the many restaurants in the area to grab dinner before heading to your hotel room!

Here are some of the prominent traditional dishes that you can order while enjoying your Wellington Tour: Kiwi Burger, Rewana Bread, Hangi, Afgan Biscuit, Whitebait Fritters, Pavlova, and New Zealand Fish and Chips.

What to Buy in Wellington?

In Wellington, there's no shortage of things to see and do. But if you're looking for some of the best places to buy souvenirs, we've got you covered! Here are a few marketplaces you can consider visiting and spending your money: Golden Mile( jewellery, clothes, stationery); Greytown(home decor, clothes, jewellery); Cuba Street(home decor, clothes); Harbourside Market( local edible goodies); Weta Cave (souvenirs); Wellington Underground Market (clothing, food); Tinakori Road; Moore Wilson's; Wellington Night Market; and Thorndon Farmers Market, to name a few. We recommend booking our customised Wellington Holiday Packages for a hassle-free shopping spree!

Best Travelling Tips for Travellers in Wellington

Wellington is a city filled with great things to do, including lots of museums and galleries, parks, gardens, and beaches. When you're planning your trip to Wellington you'll want to know about some of the best ways to make sure you get the most out of your time there.

• First and foremost, don't forget that it's winter here! Wear layers and plan ahead so that you don't turn into a popsicle.

• Keep hydrated! Remember that water is an important part of staying healthy while travelling. Bring some along in your bag or backpack so you won't have to stop at a convenience store in between your Wellington Tour.

• Bring along snacks as well as cash, this way if you get hungry between meals or decide that one place doesn't have enough options for dinner then there will be no problem finding somewhere else nearby!

• Make sure you're prepared with a map when going out at night or on weekend nights, this will help avoid any unnecessary trouble with taxis or buses not following their routes properly! Travel options with Dook's Wellington Packages are always accessible.

If you're looking for a fun way to get out of the city and see the sights of Wellington, Dook International is here to help. Dook is a leading provider of travel services to destinations across the world. We offer a wide range of Wellington Tour Packages, including guided tours and day tours, as well as customized options that let you explore on your own terms. You can also choose from a number of special-interest Wellington Holiday Packages like adventure tours and cultural tours. Our packages include hotel accommodation, meals, transfers between airports and hotels and most importantly, a knowledgeable guide who will take care of everything for you so that you can relax and enjoy!
Explore More: Attractions in New Zealand

Book Package: New Zealand Tour Package