Top Victoria Falls Tour Packages
Victoria Falls, presents a spectacular view, on the River Zambezi that forms the border between Zimbabwe and Zambia, is truly a sight to behold. Known as the greatest curtain of falling water in the world, it transforms the Zambezi from a quiet river to a fierce torrent cutting across a series of gorges. With Dook Travel's Victoria Falls Tour Packages, you may also witness the glorious landscape first-hand this holiday season! To get rid of any hassles, you may also pre-book the trip and pay later at the end of the trip.
Things to know about Victoria Falls (Zimbabwe)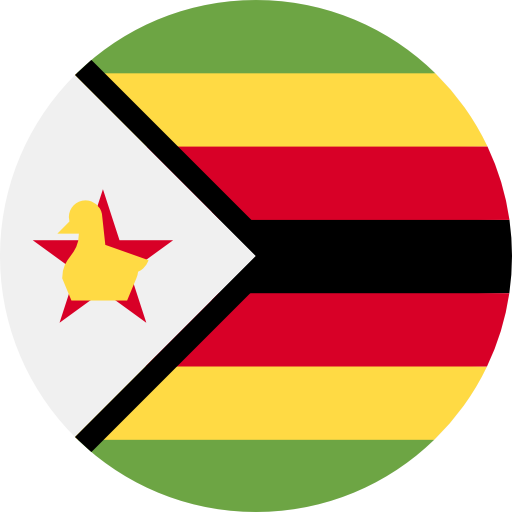 It is known in the local vernacular as "Mosi-au-Tunya", which means 'the smoke that thunders.' The Victoria Falls, known for the spray, mist and rainbows, is the largest sheet of falling water in the world and is notable on a global scale for its extraordinary geological and geomorphological features. Another steep basalt cliff, in the same height that faces the Falls is covered in a misty rain forest. The visitors who are willing to withstand the intense spray can find an unmatched collection of views of the Falls along with a route that runs along the edge of the forest. A great way to complete your Victoria Falls Tour is experiencing it from all the given vantage points that will be arranged in one of our Victoria Falls Holiday Packages!
Airports
Harry Mwanga Nkumbula International Airport, Victoria Falls Airport, Aeroport de Victoria Falls
Experiences in Victoria Falls
Victoria Falls has something for everybody, regardless of where your interests lie. Whether you are looking to relax, explore the cultural environment of Zimbabwe or itching for adventure, Victoria Falls has it all. There is the world's wildest one-day white water rafting experience, a 111-meter bungee jump, heart-stopping gorge swings, zip lines and many other activities available for adrenaline addicts. There are too many options to list here for the more laid-back Victoria Falls activities. They include river cruises, elephant encounters, rich local arts, crafts and cultural experiences, fishing, golfing, safari excursions and many more. Every single type of activity will be covered in Dook Travel's Victoria Falls Holiday Packages, giving everyone a wide range of options.
Top Attractions in Victoria Falls
The conundrum with Victoria Falls is never what to do, but rather how to do it all. One of the main attractions is all the various vantage points offered by the area, including Livingstone Island and Falls Bridge. The Devil's Pool, which is lesser known to tourists, also provides a beautiful view of the waterfall. The views from these points can be arranged through one of our Victoria Falls Holiday Packages, ensuring that you get the most out of your trip.
Plan A Trip To Victoria Falls
Plan your Victoria Falls Tour based on the time of the year depending on the view you desire. The Falls region can be experienced in an entirely different way at different seasons of the year. The best time to see the Falls' full power is between March and April, at peak flood season. The entire width of the Falls cannot be viewed on foot due to the massive amounts of mist rising from the tumbling water. At this time, the aerial view is stunning, with spray clouds reaching great heights.

Top Things to Do in Victoria Falls

There are loads of adventure for those who seek it at Victoria Falls, including white water rafting, high wire activities and bridge activities, jetboats and exploring the nearby gorges. All of them are done in a highly safe manner, with the guidance of professional locals. Due to the varying water levels that rush through the gorges, rafting difficulty fluctuates. In general, higher thrills are associated with lower water levels. This is so that the boulders and outcrops that form the rapids are flooded when the water levels are quite high. The rocks become more visible as water levels fall and the white water begins to really boil and crash into the gorge.

Victoria Falls Tours are also a great way to witness some beautiful wildlife, as it is home to an array of animals and birds, as well as incredible fauna. Victoria Falls is home to warthogs, zebras, and giraffes, all of which can be seen from most accommodation. Under the spray of the falls, one may even see chacma baboons, vervet monkeys, banded monkeys or the rarer elusive bushback. For those interested in birding, keep an eye out for hornbills, fork tailed drongos, African paradise flycatchers and Goliath herons.

Best Places to Eat and Drink in Victoria Falls

To experience the local culture, it is recommended to visit The Boma restaurant that specialises in a four course meal of traditional Zimbabwean dishes. Everyone's preferences are catered to and while the daring are lured with regional specialties like Mopani worms and game stews, those who would prefer to indulge in beef, pork, fish and chicken or a range of vegetarian meals are welcome to do so. The warthog fillet from The Boma is well known.

One may also visit a local village, giving insight into the way of the local people. This tour would be great for families and suitable for all age groups. Since the majority of people in rural Zimbabwe are subsistence farmers, they rarely connect with urban areas unless they want to sell extra produce. More interaction occurs among villagers than with the outside world.

There are plenty of family friendly activities for those with younger children as well, including art workshops, safaris, helicopter flights, horse riding and the lion encounters, crocodile experience and all the bridge experiences are open to all ages.

Even if you are more interested in leisure activities, there is no dearth of options in that area. There are several restaurants to select from Victoria Falls, some of which are truly world-class due to the abundance of hotels and lodges there. In addition, the city of Victoria Falls is home to a few eateries that provide a range of cuisines. A popular choice for combining supper and an activity is a sunset and dinner cruise along the Zambezi River. Instead of docking immediately after sunset, guests can stay on the boat and enjoy a three-course dinner, which is a wonderful alternative to eating at a Victoria Falls restaurant. Another choice is to go on a night game drive and then have a specially prepared supper outside under the stars, which is known as a night drive and bush dinner. These may be arranged for and pre-booked with one of Dook International's Victoria Falls Tour Packages.

There is plenty of accommodation and loads of restaurants nearby. If you are travelling to Victoria Falls for the first time and are confused as to where to book and what the best deals are, don't get into the trouble of finding one but book one of our exclusive Victoria Falls Holiday Packages, that will cover all the bases for you in a budget friendly manner.
Explore More: Attractions in Zimbabwe

Book Package: Zimbabwe Tour Package