Top Valparaiso Tour Packages
Valparaiso is located in Chile and is one of the most beautiful cities in the world. It is known for its colorful houses and buildings. The city has many sights to see and things to do, such as visiting museums and art galleries. You can also visit churches and cathedrals or go shopping for souvenirs at one of many markets located throughout the city. This place is perfect for art lovers as well. Visiting Valparaiso with Dook will give you an insight into their culture and traditions.

You'll get a great experience both convenient and affordable with our Valparaiso Tour Packages. Furthermore, our tours are suited for all kinds of travelers, from families to couples. Our Valparaiso holiday packages include airport transfers, accommodation, transportation and meals so that you can focus on enjoying yourself instead of worrying about those details. We know what it takes to make sure your vacation is an amazing one!

Things to know about Valparaiso (Chile)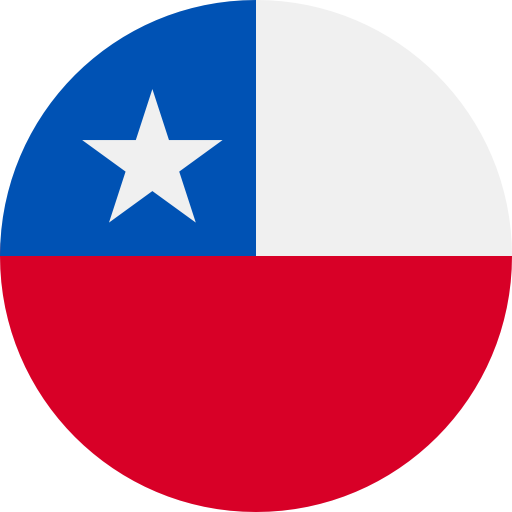 When you think of Valparaiso, what comes to mind? If your first thought was "I don't know," then you are in good company. Valparaiso is a city that likes to keep its secrets close to the vest and it invites you in person to uncover its rich beauty. Once you go on your Valparaiso Tour, you'll discover that this small Chilean port city has a lot to offer from beautiful scenery to plenty of great places to shop. Whether you're into art museums or nature trails or wish to explore the streets of one of the oldest cities in South America, there's something for everyone!

Out of all the things that make Valparaiso unique, one is its architecture. The city is known for its colorful buildings and traditional houses, which are some of the best examples of colonial architecture in all of Latin America. These buildings have been restored and preserved over time so visitors can explore them today.

Known for its artistic and creative vibe, it's also famous for being an amazing place to live with great weather, high quality of life and lots of space. A kind of place where you can walk down the street and feel like you're in a movie set. It's just plain beautiful. Valparaiso is also home to some of the best food you'll ever taste, no matter what you're in the mood for.

Airports
Vina del mar Airport, Rodelillo Airport, El Belloto, Quintero Santiago
Experiences in Valparaiso
Valparaiso is a city like no other. There is something about this place that makes you feel alive, like nothing else matters the moment you are in! It's a city built on top of 42 hills, you can't help but feel as though you're staring off into the distance at all times. The sunsets here are beautiful and it's hard not to get lost in them. In fact, at times you'll just feel like sitting down on a curb and watching the sun go down over the ocean while listening to a song on your headphones. Visit with our Valparaiso Packages, if you are looking for an authentic experience!

Top Attractions in Valparaiso
Valparaiso is a city rich in history, culture and arts. It is a melting pot of different cultures and traditions which makes it so diverse and vibrant. The old-world architecture is another great draw. You can wander through narrow streets lined with colorful buildings and feel like you've traveled back in time to a different era. Many of these architectural gems weren't built until the 1980s, but they look like they could have been standing for centuries before then! You should definitely visit this amazing place with our Valparaiso Holiday Packages.

Plan A Trip To Valparaiso
It's time to go on a trip and it's not enough to go on a vacation just to enjoy. You need to have fun in a way that will enrich your life. That's why we recommend a trip to Valparaiso with our Valparaiso Tour Packages!

Best Travel Experiences in Valparaiso

The city of Valparaiso is a magical place. It's a place where you can lose yourself in the bustling streets and still find yourself in the small gardens tucked between buildings. It's a place where locals smile at strangers and strangers smile back. When you visit Valparaiso, you'll find that everyone is here for the same reason, to escape the rest of the world for a moment in time. When you arrive, it only takes one look around with our Valparaiso Holiday Packages to realize that this is exactly what makes it so special.

Top Things to Do in Valparaiso

Here are some of our favorite things to do on your Valparaiso Tour:

• Take a walk through Parque Cultural de Valparaíso. See the beautiful architecture and learn about the life of the political prisoners during the Pinochet dictatorship.

• Go on a Valparaiso walking tour and enjoy the views! Bar hopping at Cumming street and visiting the vineyards of the Casablanca Valley is a tourist-favorite activity.

• Wander around the streets of Valparaiso, where you'll find lots of amazing street art like time lords paintings, graffiti and cat mosaics, just to name a few. The artwork of Un Kolor Distinto is a must-see!

• Visit the beach city of Valparaiso, Concón with our Valparaiso Packages and spend a relaxing evening on one of its beaches.

What to Buy in Valparaiso?

On your Valparaiso Tour, make sure to visit the Cerro Alegre Artisanal Market and the Weekend Flea Market. It's a great place to pick up handmade jewelry, wood carvings, local produce and pottery. It's also the perfect spot for souvenirs that will remind you of your trip after it's over.

What to Eat and Drink in Valparaiso?

Try chorrillana, one of Chile's finest delicacies served with lots of chips and three kinds of meat- kebab, sausage and steak. Fauna's evening cocktail Pisco Sour is a favorite drink for both the tourists and locals alike. Some other dishes to try are Machas a la parmesana, Caldillo de congrio, Pastel de choclo and Chorrillana.

Reasons to visit Valparaiso

Known as "The Jewel of South America", travelers visit Valparaiso to explore its unique architecture and colorful houses. It is a place where you will be surrounded by some of the most beautiful scenery in South America! It's one of the safest cities in Chile and with our Valparaiso Tour Packages you will enjoy everything it has to offer.

Traveling Tips for Travelers

Pack light! Make sure your bags are packed with essentials like sunscreen, sunglasses and comfortable shoes. Travel during the winter months for the best experience.

Don't forget your camera. You'll want to capture all those wonderful sights!

Dook has been helping travel enthusiasts explore Valparaiso for many years. We have a simple philosophy! We believe that if you're going to spend your time and money traveling somewhere, then it should be the best experience possible. Furthermore, if you have any questions or concerns about our services, we'll be more than happy to help you out. Our customised Valparaiso Holiday Packages are such that it suits your needs exactly. Not only that, you can choose from one of our pre-planned packages or let us know your preferences. We offer a wide range of options, from adventure tours through the mountains surrounding the city to relaxing sightseeing trips through its historic streets. There's something for everyone with Dook!
Explore: Chile Tour Packages