Top Ulaanbaatar Tour Packages
If you're looking for a unique adventure, the Mongolian capital of Ulaanbaatar is the place to travel. Known for its stunning mountain scenery and phenomenal food culture, this city is packed with fascinating sights and activities that will leave you in awe. Explore the hidden treasures of Ulaanbaatar with Dook Travels' Top Ulaanbaatar Tour Packages. Whether you're looking for a leisurely weekend getaway or an adventure-packed week-long vacation, we've got you covered. We've put together some of the best tours around Mongolia for travelers like you!

Things to know about Ulaanbaatar (Mongolia)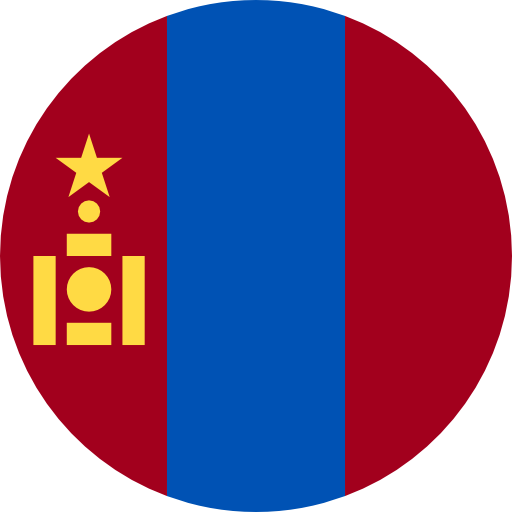 In Ulaanbaatar, you'll find a city with a lot of history, culture and natural beauty. Here are some things to know about the Mongolian land. The city is known for its unique architecture and rich cultural heritage. The city's buildings are heavily influenced by traditional Mongolian architecture and designs. It's one of the largest cities in Asia with a population of 2 million people. Ulaanbaatar is home to many different ethnic groups including the Khalkha Mongols and Uzbeks.

There are many museums and art galleries that you will visit during your Ulaanbaatar Tour including the National History Museum which houses an extensive collection of treasures from Mongolia's past. It consists of textiles, ceramics, coins, jewellery and more! Ulaanbaatar also boasts one of the largest Buddhist temples in all of Asia called Gandantegchinlen Monastery which was built in 1727!

Airports
New Ulaanbaatar International Airport, Ulan-Bator Chinggis Khan International Airport
Best time to visit
Jun-Aug
Climate Types
Continental
Experiences in Ulaanbaatar
Ulaanbaatar is one of the most exciting cities in the world and it's only going to get more exciting as time passes on. With the city being primarily built on a hill, it offers an amazing view of the city and its surrounding areas. The city also has a wide variety of restaurants and cafes, which offer different cuisines from around the world. Moreover, the city of Ulaanbaatar is a great place to visit if you're trying to get out of the rat race and into a more authentic experience. The country's capital is a contemporary-conventional mix, with plenty of museums and historical monuments to explore with our Ulaanbaatar Packages. You'll also find some great shopping and outdoor activities like hiking and skiing.

Top Attractions in Ulaanbaatar
Ulaanbaatar is a city that is as varied as it is authentic. Not just because of its history, but due to its people - the Mongolians, you'll find yourself immersed in traditions, music, dance and food. You'll see the incredible architecture of the city, from traditional houses to modern hotels and restaurants. You'll have access to so many different aspects hence it's impossible to get bored here! Whether you want to go on a shopping trip or enjoy some traditional Mongolian sports events, you can do so without leaving the city limits through our customized Ulaanbaatar Holiday Packages.

Plan A Trip To Ulaanbaatar
Ulaanbaatar is one of the most beautiful cities in the world. It is a place where you can feel at home, surrounded by friendly people and enjoy a unique culture. Let us help you plan your travel itinerary with Dook Travel's Ulaanbaatar Packages.

Best Travel Experiences in Ulaanbaatar

Whether you're looking for a fun day trip with friends, a striking evening out on the town, or an unforgettable overnight experience, you can find it all in this city!

The people of Mongolia are friendly and welcoming and they'll be happy to show you around their city at any time. The capital city is home to many historical sites as well as modern architecture that will leave you awestruck. You can see some incredible examples of both here, one such is Ulaanbaatar's Khan Palace Museum.

If you want to experience more than just sightseeing during your trip to Mongolia, there are plenty of options available for activities like hiking along the country's many rivers and lakes, horseback riding through beautiful countryside and even visiting museums such as the National Museum of Mongolia.

Top Things to Do in Ulaanbaatar

Ulaanbaatar is a melting pot of sophistication, yore and adventure. Here are some of the promising things to do in Ulaanbaatar:

• Start your Ulaanbaatar Tour by visiting the largest museum in Mongolia - The National Museum of Mongolia. Established in 1924, the museum displays relics that are over 700,000 years old.

• Visit Ulaanbaatar's Dinosaur Museums- the Central Museum of Mongolian Dinosaurs and the Dinosaur Museum in Hunnu Mall.

Next, there is the famous Sukhbaatar Square which is a must-to-visit. Other notable landmarks that you can stop by with our Ulaanbaatar Holiday Packages are Choijin Lama Temple Museum, Ger Making Factory, Zaisan Hill Memorial, Narantuul Market, Tumen Ekh Ensemble, Bogd Khan Palace Museum, Zanabazar Fine Art Museum, Gandantegchilen Monastery, and International Intellectual Museum.

Best Places to Eat and Drink in Ulaanbaatar

When you're in Ulaanbaatar, you'll have to get creative with your food and drink options. Luckily, there are plenty of great places to grab a meal or a drink. Here are our favourite places:

• Breakfast/Brunch: Millie's Espresso, Nitro B Coffee, Rosewood Kitchen, and Enoteca

• Lunch: Sakura Bakery, Green Zone, and Sizzle 51

• Dinner: Veranda, Bitsy & Co, Niche Tuul Garden, La Fontana, Hazara Indian Restaurant, Terrazza and La Rosa.

• Food to try: Khuushuur, Mutton Kebabs, Qurut, Orom, Airag, Five Fingers, Buuz, Bansh, Tsuivan, Chanasan makh, Khorkhog, Boodog, Lavsha, Bantan, Uuts, Budaatai huurga, Gedes dotor and Borts.

• Desserts and Snacks to try: Bin, Gambir, Boortsog, Ul boov, Aaruul, Byaslag, Eezgii, Holison Tos, Orom, Tarag, Tsotgii, Shar tos, Khoormog, Aarts and Hailmag

• Drinks to try: Nermel, Airag, Arkhi, Suutei Tsai and Tsatsargana

Best Places for Shopping in Ulaanbaatar

Shopping in Ulaanbaatar is something that should be on every traveler's list. If you're looking for unique gifts and souvenirs, this city has it all! Here is the list of top places where you can find the best goodies: Mongolian Quilting Centre, State Department Store, Gobi Cashmere Factory Store, Galleria Ulaanbaatar, Shangri-La Centre, and Mary and Martha Mongolia, to name a few.

Reasons to visit Ulaanbaatar

There are many reasons to visit Ulaanbaatar, but here are some of the most important ones:

• First, it's a great place to explore Mongolia's history, culture and natural beauty. With our Ulaanbaatar Packages, you can visit museums that tell the stories of Mongolian history and learn about its heritage from ancient times to modern days. You will also find many attractions in Ulaanbaatar, including museums, parks, theatres, concert halls and more.

• Secondly, Ulaanbaatar has a lot to offer for those who love nature. You can enjoy hiking trails in the mountains or go horseback riding on grasslands near your hotel room. You might even want to take part in an adventure race with other tourists nearby Khuvsgul Lake where famous explorers used to live during their expeditions into unknown territories.

Travelling Tips for Travelers

Travelling to Ulaanbaatar can be a bit of a challenge, so here are some tips to help you get there without any problems.

• The first thing you should do is plan your Ulaanbaatar Tour. This will help you make sure that you have everything on hand when you need it and that the timing is right for your trip.

• Make sure that your passport is valid for at least six months past the date of your departure from your home country.

• Pack light! You don't want to carry around too much stuff with you during the journey because this can slow you down on your amazing adventure.

• Bring a lot of cash with you because banks are few and you would not want to waste time looking for ATMs.

Dook International is a great way to see the Mongolian countryside and we're here to make sure you have the most memorable experience possible. Whether you want to go on a weekend trip with your friends or spend a night or two travelling alone, we've got you covered. Through our Ulaanbaatar Tour Packages, we will take care of everything from transportation to accommodations to food, all you have to do is show up!
Explore More: Attractions in Mongolia
Book Package: Mongolia Tour Package