Top Santiago Tour Packages
Santiago, the capital of Chile, is a vibrant city nestled in the foothills of the Andes Mountains. With its rich cultural heritage, stunning architecture, and beautiful parks, Santiago is a popular destination for travellers seeking to explore South America. Whether looking for a historical and cultural experience or an outdoor adventure, a Santiago Tour offers various activities and attractions to suit every taste.

Dook Travels' Santiago Tour Packages provide an all-inclusive way to enjoy your trip without worrying about the details. Overall, Santiago is an excellent destination for anyone looking to experience the beauty and culture of Chile.

Things to know about Santiago (Chile)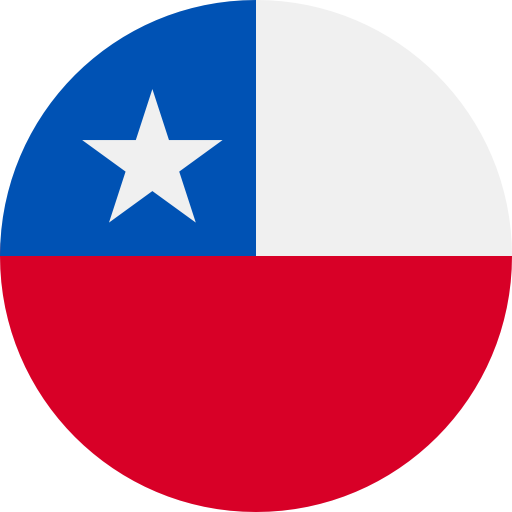 Santiago is a bustling city that offers a mix of cultural attractions and outdoor adventures. Chile's capital, Santiago, is a hub for commerce, politics, and culture. The town is situated in the centre of the country, surrounded by the Andes Mountains, providing a beautiful backdrop to its architecture and parks.

With a history that dates back to the 16th century, Santiago is home to many historical sites that reflect its colonial past. The city is also known for its vibrant arts scene, with many galleries, museums and theatres that showcase Chilean culture.

Santiago is famous for its stunning architecture, picturesque parks, and vibrant street life. Visitors with our Santiago Tour Packages can enjoy various outdoor activities, such as hiking, skiing, and wine tasting in nearby vineyards.

Santiago is a must-to-visit destination for anyone looking to experience Chile's rich history, culture and natural beauty. With a range of Santiago Packages available, it's easy to plan a fantastic vacation in this dynamic city.

Airports
Los Cerrillos Airport, Aerodromo Lo Castillo, Comodoro Arturo Merino Benitez International Airport, El Bosque Airport, Eulogio Sanchez Airport, Aeropuerto Cerrillos, Lampa Lipangui Airport, Lampa Palo Alto Airport, Santiago Chicureo Airport
Best time to visit
Feb, Oct-Jan, Sep
Climate Types
Mediterranean
Experiences in Santiago
Visiting Santiago is an unforgettable experience that offers a unique blend of cultural immersion and outdoor adventure. There is always something new to discover about Santiago with our Santiago Holiday Packages. The city's vibrant arts scene, historical sites, and colonial architecture provide visitors with a rich cultural experience.

There are plenty of opportunities for outdoor activities, such as skiing in the Andes, hiking in the nearby mountains, or exploring the nearby vineyards. With our Santiago Packages experience all the incredible opportunities the city offers.

Top Attractions in Santiago
Santiago Tour offers various attractions, from its bustling city centre to its incredible natural landscapes. The Plaza de Armas, a historic square that dates back to the 16th century, is one of the city's most popular attractions, lined with historic buildings, fountains, and gardens. The Cerro San Cristobal, a hill that overlooks the city, offers spectacular views of Santiago and the surrounding mountains.

For those seeking adventure, outdoor attractions such as the Cajon del Maipo and the El Morado Natural Monument are popular destinations. Whether you're seeking cultural immersion or outdoor exploration, there's something for everyone with Dook's Santiago Holiday Packages.

Planning a Santiago Tour is an exciting endeavour that promises unforgettable experiences. This dynamic city offers a unique blend of cultural immersion, outdoor adventure, and natural beauty. Whether you're seeking to explore the historic centre, go skiing in the Andes, or go on a guided tour, plan your trip to Santiago with Dook international and choose from one of our Santiago Tour Packages.

Best Travel Experiences in Santiago

Explore the Historic District of Santiago with our Santiago Packages. The historic district of Santiago, known as Centro Histórico, is full of beautiful colonial architecture and cultural landmarks. You can explore the stunning Plaza de Armas, the heart of Santiago, and the impressive Cathedral Metropolitana.

Experience Serenity at the Cerro San Cristobal. The Cerro San Cristobal is a must-visit for travellers on their Santiago Tour. It offers stunning views of the city from the top and is a great place to catch a glimpse of the Andes. The easiest way to reach the summit is by taking the funicular, which is an excellent experience. At the top, you will find a sanctuary and a giant statue of the Virgin Mary.

Top Things to Do in Santiago

Visit Barrio Bellavista with our Santiago Tour Packages. Barrio Bellavista is a trendy neighbourhood in Santiago that is popular among tourists and locals. It has colourful street art, unique cafes, and trendy bars. You can explore the community on foot and take in the area's vibrant energy.

La Chascona is a museum dedicated to the life and work of Chilean poet Pablo Neruda. The museum is another must-have on your Santiago Holiday Packages. The museum is located in one of Neruda's former homes and offers a glimpse into his fascinating life. The museum contains interesting artefacts and memorabilia, and the beautiful garden highlights the visit.

Best Places to Eat & Drink in Santiago

Santiago is a culinary delight for food lovers. Chilean cuisine is a fusion of European and indigenous influences, emphasising seafood, meats, and fresh vegetables. Enjoy every bit of Chilean cuisine on your Santiago Tour with Dook's Santiago Packages.

One of the most iconic dishes of Santiago is the empanada, a savoury pastry filled with beef, onions, and raisins. Another must-try dish is the completo, a hot dog loaded with toppings like avocado, tomato, and mayonnaise.

Wine lovers will also appreciate Santiago's proximity to several of Chile's top wine regions, including the Casablanca and Maipo Valleys, where they can sample some of Chile's award-winning wines.

What to Buy in Santiago?

Santiago is a vibrant city with a variety of shopping options for both locals and tourists. The Costanera Center is the largest shopping mall in Latin America, with over 300 stores, a movie theatre, and numerous dining options. For a more authentic experience with our Santiago Holiday Packages, head to Mercado Central, a bustling market filled with local vendors selling fresh seafood, fruits, and vegetables.

The Lastarria neighbourhood is a bohemian and trendy area with artisan shops, bookstores, and antique markets. Santiago also has handicraft markets where you can find traditional Chilean souvenirs, such as hand-woven textiles, pottery, and jewellery.

Why Travel to Santiago?

Santiago is a must-to-visit destination in South America for its rich culture, history, and natural beauty. With stunning architecture, delicious cuisine, and a thriving arts scene, there is something for everyone in this vibrant city.

Explore the bustling markets, hike in the Andes, or soak up the atmosphere in one of the many cute cafes with Dook's Santiago Tour Packages. Its mix of old-world charm and modern energy makes it an exciting and dynamic destination.

Travel Tips for Travelers

When planning your Santiago Tour, there are a few travel tips to keep in mind. First and foremost, it's essential to pack for the weather, as Santiago experiences a Mediterranean climate with dry, hot summers and cool, wet winters. Learning some basic Spanish phrases is recommended, as many locals may not speak English.

Another tip is to be mindful of safety, as petty crime can occur in certain areas. However, visitors can enjoy a safe and memorable trip to Santiago by taking necessary precautions and staying in well-lit, populated places.

Planning your Santiago Tour with a trusted partner like Dook International is recommended to make the most of your trip. Plan your trip to Santiago with Dook's one of many Santiago Tour Packages, and enjoy a unique experience that will leave a ever-lasting impression.
Explore: Chile Tour Packages