Top San Sebastian Tour Packages
San Sebastian is a city that has the perfect mix of history and modernity, and we can't think of a better place to spend your last few days in Spain than here. If you're planning ahead, consider booking a tour with Dook International. We offer a variety of top-notch San Sebastian Tour Packages that will help you explore this beautiful city and its surrounding areas. The best way to experience San Sebastian is with a local guide who can show you all the hidden gems that are waiting for you in this historic town. Whether it's hiking through the mountains or exploring one of its many museums, our tours will give you an authentic look at what makes San Sebastian so special.

Things to know about San Sebastian (Spain)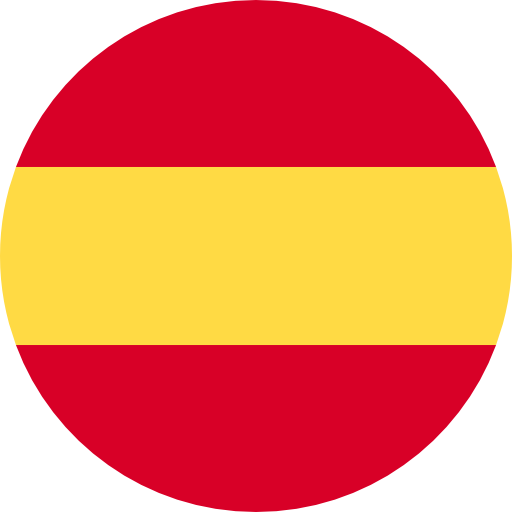 San Sebastian is a town in the Basque Country of Spain, and a beautiful place to visit. The town is one of the oldest towns in Europe, dating back to Roman times. It's also known for its food; the Basque people are famous for their cuisine, and San Sebastian has some of the best restaurants in all of Spain.

If you're interested in seeing more than just the city center, several hiking trails wind through the surrounding area. With our San Sebastian Holiday Packages, you can find yourself hiking through beautiful forests or along cliffs overlooking the ocean. It's a great way to spend some time outside while enjoying some delicious food!

Airports
San Sebastian Airport
Best time to visit
Jul, May
Climate Types
Temperate Oceanic
Experiences in San Sebastian
With our San Sebastian Packages, you will get the entire experience of this beautiful city. The city offers a variety of activities that you can do while in town, including visiting a wide range of restaurants, bars, and shops to taste its amazing food. If you're looking for something more adventurous, there are several museums and historical sites that are worth exploring. The architecture of San Sebastian is just as impressive as its history. There are plenty of buildings that were built at different times throughout history and are still standing today. These buildings offer an interesting look into how people lived over time in the area.

Top Attractions in San Sebastian
San Sebastian is a charming city to visit, filled with top attractions. There are a few different areas that you can explore on your San Sebastian Tour, but the main one is definitely the beach. You'll find an incredible view of the sea from San Sebastian's sandy shores, and it's a great place to spend time relaxing after a long day of sightseeing. If you're looking for something different, though, don't miss out on the nearby underground caves where you can explore some amazing stalactites and stalagmites! If you're looking for more traditional tourist attractions, check out La Concha Beach and Plaza de Mocedades. This area has some beautiful buildings and museums that represent the history of hundreds of years and are worth seeing.

Plan A Trip To San Sebastian
If you've been thinking about visiting San Sebastian, we have just the apt thing for you, that's Dook's San Sebastian Packages! San Sebastian is known for its food culture and it has a rich history of art. It's also a great place to visit in the summer when the temperatures are warmer and there are more opportunities to go out and enjoy yourself. The area around San Sebastian is full of beautiful beaches and mountains, so even if you don't go hiking or biking, you'll still have plenty to do while visiting the city.

Best Travel Experiences in San Sebastian

San Sebastian is a unique destination that offers a wide range of activities, from the delicious tapas and traditional Basque cuisine to the historic museums and churches that make up the city's cultural heritage.

For those looking for a little more action in their life, San Sebastian has plenty of options for you. You can enjoy some of the world's best surfing on the coast, or if you're looking for something more active, rent a bike and ride along the country roads. Or if you're just looking for a place to unwind after a long San Sebastian Tour, head over to one of San Sebastian's many bars with live music.

If art is your passion, then you'll find plenty of galleries in San Sebastian where you can see some of Europe's best artists working on their most recent creations. You can also take an art class at one of San Sebastian's many schools or universities if you want to learn more about what makes this place so special!

Top Things to Do in San Sebastian

With our San Sebastian Tour Packages explore the best of what the city has to offer. Visit the mesmerizing La Concha Bay and enjoy the seaside elegance, explore the San Sebastian Old Town, Parte Vieja, take a walk down to history by visiting Monte Urgull & Monte Ulía and get a gist of the Basque culture at Museo San Telmo. More so witness the vacation luxury of the Spanish royal family at Palacio de Miramar, have some fun at the amusement park on Monte Igueldo, hop on a ferry to Isla de Santa Clara, go surfing at Playa de la Zurriola, visit the largest church, Cathedral of the Good Shepherd, stroll through the magical Parque de Aiete and Fishing Village of Hondarribia. Take up the San Sebastian Holiday Packages and go on a scenic drive to Carretera del Jaizkibel.

What to Eat in San Sebastian?

San Sebastian is a city that is full of diversity and flavour. There are so many different foods to eat in San Sebastian. You can find anything from traditional Spanish dishes like paella and tortilla española to more modern fare like sushi and paninis. There are also many places across the city that have great coffee shops where you can sit down with a cup of joe or tea for breakfast or lunch. Take up one of our San Sebastian Packages and go on a food tour to taste the authentic Anchovies and the "Gilda" pintxo, Fresh foie gras, Salt cod, Txuleta, Kokotxas de merluza, Whole roasted hake, sole, or turbot and Idiazabal cheese, to name a few!

Best Places for Shopping in San Sebastian

San Sebastian is a beautiful city with lots of great places to shop. Here are some of our favourite places you can visit during your San Sebastian Tour: Old Quarter San Sebastian (designer boutiques, souvenir shops), Mercado y Centro Comercial de la Bretxa (modern stores, fresh food market), Gros (boutiques, local shops), Garbera (fashionable goods), San Martín Market (local goodies), Avenida de la Libertad (upscale market), Calle Fuenterrabía, ARCCO Shopping Mall, Centro Comercial Urbil, and Plaza del Buen Pastor.

Travelling Tips for travelers in San Sebastian

Travelling to San Sebastian is a great way to get a taste of Basque culture and learn something about the Spanish language. Here are some tips for travellers:

• Make sure you have all your documents with you, including the visa. You will need to get a Schengen Visa before you can enter Spain so make sure you apply in time!

• Pack light! If you can't carry everything on your back, don't even try it. It's not worth it!

• Bring some snacks and water to keep yourself hydrated during the day.

Don't worry about getting lost, just ask for directions when you need them or leave the hassle by taking up our San Sebastian Tour Packages.

If you're looking for a unique San Sebastian Tour, Dook International is here to help. We're a leading tour operator, and we offer many tours that are sure to keep you busy. Whether you want to take an adventure with us or just experience the local culture, we are there for you! We also include transportation to and from your hotel, so you can focus on enjoying your experience without worrying about getting around. Everyone has different tastes and preferences when it comes to tours. That's why we offer so many options for each type of trip! From hiking excursions with beautiful views of the mountains surrounding San Sebastian to walking tours of historical sites, we have our customized San Sebastian Holiday Packages for everyone and all at affordable prices.
Explore More: Top Attractions in Spain
Book Package: Spain Tour Package