Top Salvador Tour Packages
Salvador is Brazil's vibrant and colorful gem nestled on the country's northeast coast. This lively city, known for its unique Afro-Brazilian culture and stunning colonial architecture, is a must-to-visit destination for anyone seeking an immersive and unforgettable travel experience. Salvador is a cultural and natural wonderland waiting to be explored starting from the bustling streets of the historic Pelourinho district to the stunning beaches of the Bahia de Todos os Santos. Come discover the warmth, beauty, and rhythm of Salvador with Dook International's Salvador Tour Packages this holiday season!

Things to know about Salvador (Brazil)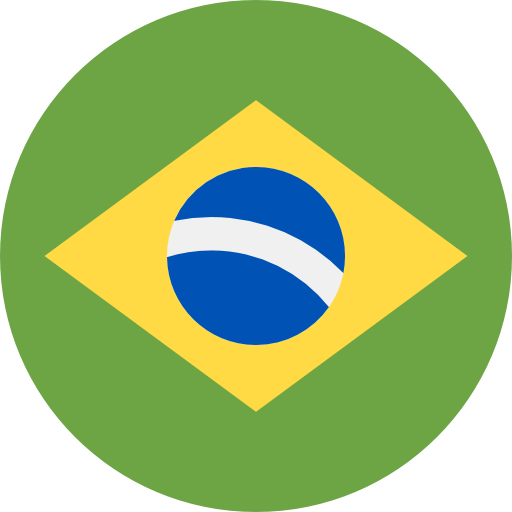 Salvador, once the capital of Portugal's New World colony, has a rich and complex history spanning over 500 years. The city was a major center of the transatlantic slave trade and the arrival point for millions of Africans, who left an indelible mark on Salvador's culture, music and religion. The city's historic center, the Pelourinho, is a UNESCO World Heritage site and showcases Salvador's magnificent colonial architecture. Your Salvador de Bahia Tour will be sure to give you an authentic insight into the culture of the region.

Airports
Salvador International Airport, Deputado Luis Eduardo Magalhaes
Experiences in Salvador
Salvador is a city of contrasts and a melting pot of cultures, with a unique spirit and warmth that will capture your heart. Our Salvador Holiday Packages are guaranteed to give you the best experience possible, and are a great way to get acquainted with the city. Immerse yourself in the sounds of samba and capoeira, the rhythms of Brazilian music, and the flavors of Bahian cuisine. Take in breathtaking views of the Bahia de Todos os Santos from the top of Elevador Lacerda, and relax on the city's gorgeous beaches. Join in on the excitement of Carnival or witness the religious fervor of Candomblé ceremonies.

Top Attractions in Salvador
Salvador boasts a variety of top attractions, including the historic Pelourinho district, which is filled with Baroque churches, museums and colorful colonial buildings. Elevador Lacerda, a towering elevator that connects the city's upper and lower levels, offers stunning views of the bay. Other popular attractions include the Bonfim Church, the Mercado Modelo, and the Afro-Brazilian Museum. Salvador's energy and culture are sure to leave a lasting impression on anyone who visits. To make sure you don't miss out on any of these incredible attractions, pre-book one of Dook International's Salvador Packages for you and your family!

Making your itinerary for your Salvador Tour can be pretty challenging, especially keeping in mind how many attractions there are- but don't worry! Dook International makes planning any Salvador de Bahia Tour an absolute piece of cake with our variety of Salvador Tour Packages that cover all grounds necessary.

Best Travel Experiences in Salvador

Salvador offers a wealth of travel experiences for every type of traveler, and you can try them all out with our Salvador Holiday Packages!

• For those seeking cultural immersion, the city's historic Pelourinho district offers a glimpse into Salvador's colonial past, with its colorful streets, beautiful churches, and vibrant music scene. The Afro-Brazilian Museum and Bonfim Church offer insight into the city's unique blend of African and European cultures.

• For adventure seekers, the city's beaches are a must-visit, with surfing, kiteboarding, and beach volleyball among the popular activities. Your Salvador Tour should certainly include a nice stroll on the beach.

• The city's nightlife is also a draw, with live music venues, bars, and clubs showcasing the city's love of music and dance. With so much to see and do, Salvador offers an unforgettable travel experience that will leave visitors with memories to last a lifetime. Dook International is here to help you unlock all those potential memories with our Salvador Packages.

Top Things to Do in Salvador

There is plenty to do in Salvador de Bahia, and it is a great place if you want to do some sightseeing and learn more about the local culture.

The Igreja NS do Bonfim is one of Salvador's most iconic and revered religious sites. Built in the 18th century, this stunning church is a symbol of Salvador's unique blend of Catholicism and Candomblé, a traditional Afro-Brazilian religion. The church is known for its colorful exterior adorned with hundreds of ribbons, or fitas that are tied to its gates by visitors as a symbol of faith and good luck. A visit to Igreja NS do Bonfim is a must for anyone on a Salvador Tour.

For history-lovers and museum hoppers who have opted for one of our Salvador Holiday Packages, there are several good museums in the city that are sure to pique your interest. The Museu Náutico da Bahia, located in Salvador's beautiful Porto da Barra neighborhood, offers a fascinating look into Brazil's maritime history. Housed in a beautiful 17th-century fortress, the museum features an extensive collection of nautical artifacts, including ship models, navigational instruments, and historic maps. Visitors can also learn about the city's role in the transatlantic slave trade and explore the cultural and economic impact of this industry on Salvador and Brazil. The museum's beautiful waterfront location and stunning views of the bay make it a popular spot for photos and relaxation.

The Museu Afro-Brasileiro is a must-visit for anyone interested in learning more about Salvador's Afro-Brazilian culture and heritage. Located in the historic Pelourinho district, the museum features a collection of artifacts, artworks, and historical objects that trace the roots of Afro-Brazilian culture in Bahia. The museum's knowledgeable guides offer insights into the exhibits and answer visitors' questions, making a visit to the Museu Afro-Brasileiro an enlightening and memorable experience. Dook International's Salvador Packages give you all the avenues needed to learn more about the city and its beautiful community.

What to Eat & Drink in Salvador

After checking out all the sights with the help of our Salvador Holiday Packages, you will surely want to grab a bite to eat. Luckily, Salvador has an incredible food scene!

Salvador is renowned for its vibrant and delicious cuisine, with a mix of African and Portuguese influences that create a unique and flavorful dining experience. One must-try dish is acarajé, a deep-fried bean fritter stuffed with spicy shrimp, peanuts, and veggies. Moqueca, a seafood stew made with coconut milk and dendê oil, is another must-have. Visitors can also indulge in a variety of street foods, including pastéis (fried pastry pockets filled with meat or cheese) and tapioca crepes filled with cheese or meat. To drink, try a refreshing caipirinha, made with cachaça, sugar, and lime juice, or quench your thirst with a glass of freshly squeezed sugarcane juice.

What to Buy in Salvador?

Salvador is a treasure trove of unique and handmade items that make for great souvenirs and gifts to take home from Salvador Tour. The visitors can find beautiful artisanal crafts, such as hand-carved wooden bowls and sculptures, intricate beadwork jewelry and woven baskets and bags made from local materials. Traditional Bahian clothing, such as the flowing white dresses worn during Candomblé ceremonies, are also available. The visitors can also find locally made spices and seasonings, such as dendê oil and a variety of flavorful hot sauces, to bring a taste of Bahian cuisine back home.

Why Travel to Salvador?

Salvador is a city that simply oozes excitement and energy, with a unique cultural heritage. It blends African and Portuguese influences into a colorful tapestry of traditions, music, art and cuisine. Whether you're exploring the historic Pelourinho district, savoring the flavors of Bahian cuisine, or soaking up the rhythms of Salvador's music scene, the city is sure to ignite your senses and leave you breathless. With its stunning beaches, beautiful architecture and warm and welcoming people, Salvador is a destination that will leave an indelible mark on your heart and soul, and will inspire you to return again and again. If you need any help getting started on your journey, Dook International is here to aid you with Salvador Packages that take care of everything for you!

Travel Tips for Travelers

When traveling to Salvador, be sure to pack comfortable shoes for walking and exploring the city's cobblestone streets. Also, stay hydrated by drinking plenty of water and avoid tap water. To fully experience the city's vibrant culture, learn a few Portuguese phrases and consider taking a guided tour to gain insights into the local history and customs. Finally, be cautious when exploring the city's more remote areas, especially at night. Contact Dook International today to get to know more about all our Salvador Packages to get started on going on your Salvador de Bahia Tour!
Explore: Brazil Tour Packages