Top Quito Tour Packages
Quito is a destination that captures the hearts of travellers with its charming mix of colonial architecture, vibrant culture and stunning natural beauty. It is surrounded by snow-capped peaks and lush green valleys.

The visitors with our Quito Tour Packages will be enchanted by its historic centre, a UNESCO World Heritage Site. It boasts picturesque plazas and beautifully preserved colonial architecture. The city is also renowned for its rich culture, thriving arts scene, lively festivals and delicious cuisine.

Things to know about Quito (Ecuador)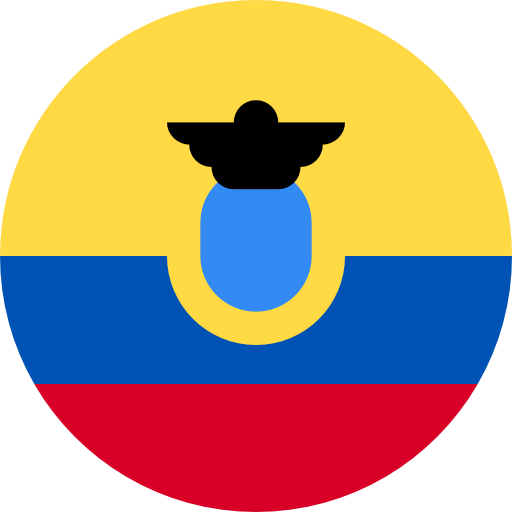 Quito is the capital city of Ecuador and sits at an altitude of 2,850 meters in the Andes Mountains. It is one of the world's highest capital cities and has a rich history that dates back to pre-Columbian times. Quito was founded by the Incas in the 15th century and was later conquered by the Spanish in the 16th century.

The city was an important colonial centre. With Dook Travels' Quito Holiday Packages visit, the historic centre was designated a UNESCO World Heritage Site in 1978. Quito played a key role in the fight for independence from Spain and was the site of the famous Battle of Pichincha in 1822.

Today, Quito is a bustling metropolis with a population of over two million people. Visitors with our Quito Tour packages will find a fascinating mix of old and new, with stunning colonial architecture coexisting alongside modern skyscrapers. Quito is also home to a vibrant arts scene with a thriving music, dance, and theatre culture. The city is known for its delicious cuisine, with traditional dishes such as ceviche, empanadas and locro, a hearty potato soup popular among locals and visitors alike.

Spanish is the official language of Ecuador, and while many people in Quito speak English. It's a good idea to learn a few basic phrases in Spanish before you go on your Quito Tour. Quito is also home to a significant indigenous population, and many people in the city speak Quechua, the language of the Incas.

Airports
Mariscal Sucre International Airport
Experiences in Quito
Exploring Quito with our Quito Packages is a unique and unforgettable experience that combines a rich history, vibrant culture, and stunning landscapes. The city's well-preserved colonial architecture, picturesque plazas and traditional markets offer a glimpse into the past and present of Ecuadorian life. Visitors can indulge in the country's famous cuisine and immerse themselves in local art and music.

Outside the city, the Andean landscape surrounding Quito provides a playground for outdoor adventurers with hiking, mountain biking, and zip-lining opportunities. The Cotopaxi volcano, the Mindo cloud forest and the thermal springs of Papallacta are just a few of the nearby destinations worth exploring on your Quito Tour.

Top Attractions in Quito
A Quito Tour boasts numerous attractions catering to all types of travellers. The city's historic centre, a UNESCO World Heritage Site filled with colonial architecture, charming plazas and grand churches, is among the top must-see attractions. La Compañía de Jesús, a stunning baroque church, and El Panecillo, an iconic statue of the Virgin Mary, are also popular spots. The Teleférico cable car ride up to the top of the Pichincha volcano offers spectacular views of the city and surrounding Andean mountains.

With our Quito Holiday Packages, the visitors can also visit the Mitad del Mundo monument, which marks the Equator line running through Ecuador. The Basilica del Voto Nacional, a towering Gothic church with impressive stained-glass windows, is another stunning example of Ecuadorian architecture. Whether you're seeking history, culture, or spectacular views, Quito's top attractions are sure to impress.

Planning a trip to this beautiful city is an exciting experience. The city offers a unique combination of culture, history, and adventure, including colonial architecture, museums, art galleries, and natural attractions. With its friendly locals and stunning landscapes, Quito is a perfect destination for any traveller. Plan a trip to Quito with Dook International and choose from our range of Quito Packages.

Best Travel Experiences in Quito

The Andean mountains offer South America's best hiking and trekking opportunities. The visitors with our Quito Tour Packages can hike through the Cotopaxi National Park, which boasts stunning views of the snow-capped Cotopaxi volcano. The Quilotoa Loop is a popular multi-day trek that takes hikers through traditional Andean villages and the turquoise Quilotoa crater.

Learn about the indigenous culture with Dook's Quito Holiday Package. The Museo Nacional del Banco Central is an outstanding museum that showcases Ecuador's rich cultural heritage. The museum houses a vast collection of artefacts and exhibits representing the country's diverse indigenous communities, including textiles, pottery, and masks.

Enjoy the incredible Ecuadorian nightlife on your Quito Tour. Quito's nightlife scene is diverse and lively, with something for everyone. The Mariscal neighbourhood is the most popular spot for nightlife, with many bars, nightclubs, and restaurants. The area is particularly vibrant on weekends, with live music, DJs, and salsa dancing.

Top Things to Do in Quito

Visit the Historical Center on your Quito Tour. The historical centre of Quito is not only visually stunning but also a place of great cultural significance. The visitors can explore centuries-old churches, monuments and colonial houses that reflect the city's rich history. The San Francisco Plaza is particularly noteworthy for its ornate sculptures and fountains. Independence Square is a place of national pride and significant political events.

The Teleférico cable car ride is an exhilarating experience with our Quito Tour Packages, which offers panoramic views of the city and its surrounding mountains. At the top, visitors can enjoy hiking, horseback riding, and mountain biking. The restaurant on the mountaintop offers traditional Ecuadorian cuisine as well as international options.

The Mitad Del Mundo monument is another must-to-have attraction on your Quito Holiday Packages. The visitors can participate in a range of activities that demonstrate the unique characteristics of the equator, such as balancing an egg on a nail, and watching water drain clockwise and counter clockwise.

Best Places to Eat & Drink in Quito

Quito's cuisine reflects its diverse cultural heritage, with indigenous, Spanish, and African influences. Cherish all this delicious cuisine with our Quito Packages. Visitors can take food tours to explore the city's markets and sample traditional dishes such as fanesca, a hearty soup made with grains, legumes, and fish. Other dishes to try are cuy, and locro. The city's gourmet scene is also burgeoning, with top-rated restaurants serving international cuisine and fusion dishes.

What to Buy in Quito?

Shopping on your Quito Tour is a unique experience that blends traditional craftsmanship with contemporary design. The city is home to several markets and boutiques offering handicrafts, textiles, and jewellery made by local artisans. The Otavalo Market is one of the most popular markets in Quito, known for its colourful fabrics, woollen sweaters, and handmade crafts.

The San Francisco Market is another excellent option, with an eclectic mix of clothing, jewellery, and souvenirs. The La Mariscal neighbourhood is home to trendy boutiques and design shops that showcase modern Ecuadorian fashion and home décor. Visitors with our Quito Tour Packages can purchase locally produced coffee, chocolate, and other culinary treats at the markets and speciality shops.

Why Travel to Quito?

A Quito Tour is a unique and captivating destination that offers an unforgettable travel experience. The city's rich history, stunning architecture, and vibrant culture make it a must-see destination in South America. Visitors can explore the city's historic centre, hike through the Andean mountains, learn about the indigenous culture, and indulge in the local cuisine.

Quito also offers a range of activities, from cable car rides to nightlife, that caters to all interests. Whether you're a history buff, a nature lover, or a foodie, our Quito Packages has something for everyone, making it a destination that should not be missed.

Travel Tips for Travelers

If you plan Quito Tour, it is essential to be prepared for the city's high altitude. The visitors may experience altitude sickness, which can be unpleasant and uncomfortable. To avoid this, taking things slow and allowing yourself time to acclimate is best. Make sure to stay hydrated by drinking plenty of water and avoid alcohol and smoking, which can worsen altitude sickness.

In addition, Quito's weather can be unpredictable, so it is recommended to pack layers and a raincoat. Plan your trip with a trusted travel partner like Dook International to make the most of your Quito Tour.
Explore: Ecuador Tour Packages