Top Praslin Tour Packages
Looking for a way to explore Praslin without worry on the exhausting travel logistics of island hopping? Then look no further than Dook Travel's Top Praslin Tour Packages! You'll be whisked away to the beautiful island of Praslin in Seychelles. This tropical paradise is home to stunning beaches and lush forests that are perfect for discovering. With our packages, you'll be able to travel across the island in comfort and style, meeting all your needs. Whether you're looking for a relaxing retreat or an active adventure, we have everything you require. Our packages are designed with your satisfaction in mind, so whether you're looking for a romantic getaway or a family vacation with the kids, we've got something for everyone!
Things to know about Praslin (Seychelles)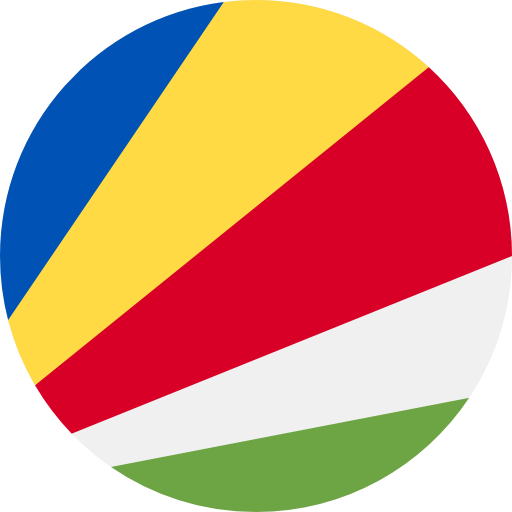 Praslin is a small island located in Seychelles. It has a population of roughly 9,000 people and is known as the Isle of Beauty by tourists because of its stunning natural beauty. The island has many different ecosystems, including forests, grasslands, and beaches which you will get to explore with our Praslin Packages. There are also several caves in the island that were used by early settlers as homes and shelters. Praslin is famous for its beaches and coral reefs though it is also known for its lush forests. The forests are home to several rare species including the coco-de-mer which is endemic to Praslin only! The white sand beaches are protected by coral reefs which look after them from damaging waves during storms. The water is crystal clear making it perfect for snorkeling as well as swimming laps!
Airports
Praslin Island Airport
Best time to visit
Apr-May, Oct-Nov
Experiences in Praslin
Praslin has something for everyone to enjoy. On our Praslin Tour you can relax on the beach, snorkel in crystal clear waters, explore underwater caves and formations or dive into coral reefs. There are tons of hiking trails that lead to breathtaking views and beautiful beaches. If you're looking for shopping opportunities, Praslin has some of its own unique shops selling local crafts made from shells or corals found off the island's shores you'll find everything from jewellery to clothing!
Top Attractions in Praslin
If you're looking for a beautiful island to visit this summer, look no further than Praslin. The island has many attractions and is a popular holiday destination for both locals and tourists alike. There are plenty of hotels and resorts on the island. With our Praslin Holiday Packages you can celebrate a satisfying stay without worrying about finding somewhere else to sleep at night. There are also many restaurants and cafes where you can grab some delicious food before hitting the beach or taking in some sights around the town. The beaches are mesmerizing and are numerous each with its own significance, but with a thing in common- snorkelling adventure! You can also visit a UNESCO World Heritage site, Vallée de Mai National Park which is full of indigenous flora and fauna.
Praslin is a gorgeous island in Seychelles and it's one of the most prominent destinations for travelers. It's easy to get there from Mahé or you can directly land at Praslin Island Airport. So if you're planning Praslin Tour here then we recommend checking out our guide on what to do once you get there!

Best Travel Experiences in Praslin

The best way to explore Praslin is by self-driving or taking up one of our Praslin Island Tours, but if this isn't possible then there are plenty of options available as well. You can also take up our customized Praslin Holiday Packages which include amazing boat trips around the islands, either way! Praslin is beautiful and tropical with lots of white sand beaches that are perfect for swimming, relaxing and snorkeling. The best time to visit Praslin is from April to May when there are comparatively fewer tourists and you can enjoy even more natural beauty at your leisure!

Top Things to Do in Praslin

With our Praslin Tour Packages, you can explore the island's beautiful marine reserve. The waters surrounding Praslin are teeming with fish, coral and other sea life. The beaches on Praslin are some of the most beautiful in the world and you'll find yourself diving into clear blue waters that stretch out for miles. Some of the prominent beaches that you can go to with our Praslin Packages are Anse Lazio, Anse Georgette, Cote d'Or, Anse Cimitiere, Anse La Blague, Bois de Rose (best for tourists who have sensitive skin), Anse Madge, Anse Matelot, Anse St Sauveur, and Petite Anse Kerlan.

Anse Lazio Beach is a beautiful beach that is full of life and fun. The water is turquoise, and there are lots of palm trees and a variety of other plants that grow here. The sand is white and pebbly, so you can feel the ocean's waves through it. You can swim and snorkel at any time. There are many spots on Anse Lazio Beach where you can walk on the beach, enjoy the sun and sea air, or just relax on one of their many loungers. It is also perfect for children to play around.

With our Praslin Island Tours, visit Anse Georgette! The beach comes with the best view. This beautiful stretch of sand on Praslin's west coast hosts one of the island's most popular snorkeling spots and boasts great views of the Indian Ocean. The area also has some amazing restaurants, hotels and activities that make it worth visiting even if you don't plan on spending much time there. Anse Georgette has long been known as one of the best snorkeling spots in Seychelles due to its clear waters and abundant marine life from colourful fish swimming below your feet all the way up through giant sea turtles that may come ashore if they feel like resting after an afternoon swim. You can easily spend hours exploring this underwater world without ever getting tired!

All the beaches are better than the others. You will have plenty to do on your Praslin Tour from swimming through turquoise waters to snorkelling among colourful corals, there's no shortage of activities available here!

Praslin is home to a UNESCO World Heritage Site. The Vallée de Mai National Park or May Valley was listed as a UNESCO World Heritage Site in 1983. It is one of the smallest natural parks on the UNESCO list as well. The Vallée de Mai National Park is home to the Endemic coco-de-mer, the largest seed in the world. The seed comes under the "flagship species of global significance" list as well. Owing to its mountainous jungle area with several scenic waterfalls, breathtaking views, and lush vegetation, the biosphere park is also known as the 'Garden of Eden'. The park here is also home to many endangered faunas like Seychelles black parrot, tiger chameleon, Seychelles skin, Wright's skink, Gardiner's burrowing skink, tiger chameleons, Seychelles bronze gecko, caecilians and tree frogs, to name a few! Make sure you get a snap of some of this amazing wildlife to add to your Praslin Tour photobook!

Best Places to Eat in Praslin

Praslin has several great restaurants where you can enjoy authentic cuisine from around the world while sipping cocktails or wine during happy hours which generally runs daily from 4bpm–6 pm. Some popular spots include Pirogue Restaurant; Chalets Cote Mer; Les Lauriers Hotel Restaurant & Pool Bar; Village de Pecheur; Les Rochers; The Nest, Constance Lemuria Hotel and Cafe des Artes which you can visit on your Praslin Island Tour.

What to Eat in Praslin?

On your Praslin Tour, you can relax on the beach, munch on some of the traditional delicacies that Praslin has to offer: Breadfruit Chips, Shark Chutney, Caris Masala, Santini, Octopus Curry, Rousettes Curry, Ladob, Bouillon Brede, Pwason Griye, Kat-Kat Banana, and Salade de Palmiste, to name a few!

What to Buy in Praslin?

Through our Praslin Holiday Packages, you will have ample time to spend your penny! Praslin is known for its arts and crafts. You'll find handmade jewellery, spices and textiles here. Just for the fun, you can also sit with the local sellers, gossip and try to sell an item or two! There's a huge selection of local honey available from many different vendors along the main road through town, make sure to take some on your way back home.

With Dook International, you can travel to Praslin with all-inclusive Praslin Tour Packages that include transportation, accommodations, meals and sightseeing! There are miscellaneous choices available for your trip. You can book a helicopter flight over the island or take a tour on a luxury yacht, which will provide you with a bird's eye view of the island's beauty. Dook International is a reputed Destination Management Company that has been providing quality tours to travellers from all over the world. They specialize in island tours and offer a variety of itineraries that will allow you to experience the best of Praslin without breaking the bank.
Explore More: Attractions in Seychelles

Book Package: Seychelles Tour Package