Top Nainital Tour Packages
The picturesque Himalayan Lake town of Nainital is one of the most well-liked hill towns in Northern India. Nainital, also referred to as the "Lake District," is tucked away high in the Kumaon Himalayas at a height of about 2,000 metres above sea level. The town's main attraction is the emerald alpine lake Naini, which is frequently dotted with bright sailboats. It is a truly magical experience that you can have with the help of Dook International's Nainital Tour Packages that will make your whole Nainital Tour easy and breezy!

Things to know about Nainital (India)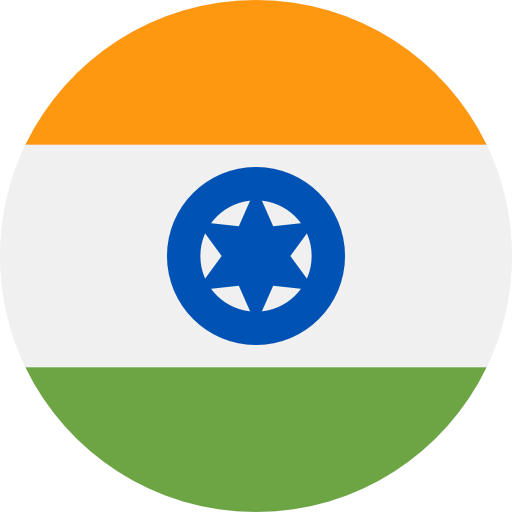 The town, which served as the United Provinces' summer capital during the British rule, has a rich colonial history and features lively clusters of mansions and bungalows. This small town, stretched out over a valley covered in trees, used to draw homesick British people. Seven hills, collectively known as "Sapta-Shring," or Ayarpata, Deopata, Handi-Bandi, Naina, Alma, Lariya-Kanta, and Sher-Ka-Danda, round this lovely town. According to folklore, the Lake Naini was created when the goddess "Sati's" eyes fell here when her body was being carried by Lord Shiva after she passed away. Our Nainital Holiday Packages will absolutely blow you away with all our options!

Best time to visit
Mar-Jun
Climate Types
Warm Summer Continental
Experiences in Nainital
Your Nainital Tour will have everything you need for the ideal vacation. Numerous hotels and resorts are located on the hillside, the Mall Road is a bustling commercial area where cafes and restaurants offer both local and international cuisine. There are several woodland trails that provide breath-taking views of the surroundings. You can go canoeing on the lake or even try horseback riding in the town. Mountaineering and hot-air ballooning are some of the popular activities in Nainital.

Top Attractions in Nainital
Nainital has a variety of activities for you to do and even more things to see. Its most popular attraction is without a doubt, the Naini Lake. It is a beautiful lake that offers stunning views that are sure to woo anyone who has booked one of our Nainital Packages. There is also the Nainital Zoo or the Jim Corbett National Park for those who are interested in nature and animals. The Hanuman Temple and Naina Devi Temple are sure to give you a wonderful, spiritual experience if that is something you are looking for.

Dook International has a variety of Nainital Holiday Packages that are here to help you make sure that you do not miss out any of the things that the wonderful hillside town has to offer. If planning your Nainital Tour seems a bit daunting, prebook one of our Nainital Tour Packages before your holiday and save yourself from all the hassle of planning a trip!

Best Travel Experiences in Nainital

Nainital is the true treasure trove of Kumaon, engulfed in a thick shield of nature and enhanced by the aroma of the flowering blossoms that miraculously blends in the crisp pure air. The dazzling city of Nainital, which is perched at a height of 2,084 metres above sea level, is praised for having given birth to the gorgeous Naini Lake, from which it has acquired the moniker "lake city." The town of Nainital draws both domestic and international tourists. It glitters like a sparkling gem in the Himalayan Mountains and is surrounded by lakes and the beauty of nature. By booking one of our Nainital Tour Packages, you will get the travel experience of a lifetime for sure!

If you want to get some rest after exploring the town by booking one of our Nainital Holiday Packages, you can stop by the Nainital Boat Club. This club is a typical example of a Raj-era relic. Although drinks are reasonably priced and the atmosphere-rich pub has timber beams, buttoned-up bartenders with handlebar moustaches. An outside terrace with a view of the lake, it is ridiculously costly for temporary membership. The signs state that "decorum should be maintained" and that shorts and slippers are prohibited.

Another option for a stop on your Nainital Tour is The Grand Hotel Nainital, a charming but dilapidated historical hotel beside the lake, was constructed in 1872 by the British, and not much appears to have changed since then. It goes without saying that a makeover is necessary, but for people visiting to enjoy Nainital's past, it's a unique choice since the majority of the rooms look out onto the sea.

The dining room from the 19th century has a dingy colonial ambiance, although most menu items require advance ordering the day before. The perfect place to read a book is on the lounge near the lake.

A fun experience that you can get when you book one of our Nainital Tour Packages is all that includes are the water sports. Boating, kayaking, canoeing and other water sports are available in the Naini Lake. Here, paddle boating and kayaking are the two most popular pastimes. A beautiful gondola ride around the lake is an additional option. Visit the British-era Nainital Boat House Club, which is perched nicely on the edge of the water and offers delicious meals as well as a quaint atmosphere. Numerous annual boating events are organised at the lake by the Nainital Yacht Club, which is housed in the Boat Club.

If you are a nature lover or more like interested in physical activities, make sure to book one of our Nainital Packages to get best of both the worlds with some hiking and trekking. The Naini Peak-Pangot walk, one of the most popular hikes nearby, is the ideal two-day excursion for trekkers. To get to Naini Peak, the hike departs at Mallital in Nainital and traverses the renowned Snow View hill (also known as Cheena Peak). The three-day journey from Nainital to Betalghat, ranges in difficulty from mild to somewhat challenging, offers stunning views of undulating greenery, thick woods and snow-capped peaks. Binayak is the first halt, followed by Kunjkharak. The Nainital to Khurpa Tal Trek is another well-liked and straightforward route that takes around 6.7 kilometres.

Top Things to Do in Nainital

The stunning and tranquil Naini lake is the ideal way to begin your Nainital Tour. You can enjoy the immeasurable beauty of Naini Lake while enjoying fun and eventful boat ride with family and friends. Yachting, paddling and rowing boats are a few boating options available. Enjoy the famous steamed momos of Nainital at the pleasant eateries of the stopovers if you get hungry or tired while boating.

If you are an animal enthusiast, you must not miss the Nainital Zoo on the hillside. This high-altitude zoo is 2100 metres above sea level, making it a favourable environment for numerous animals and birds. It is home to many endangered animals, many of which are adopted by people and animal organisations, and it occupies a lush green area of 4.693 Hectares. The zoo is one of Nainital's most popular attractions for those who enjoy wildlife. It is officially known as Bharat Ratna Pt. Govind Ballabh Pant High Altitude Zoo. It is the only zoo in the whole state of Uttarakhand and is must-to-have in your Nainital Tour. Other places you can visit to explore flora and fauna include Naina Devi Bird reserve and Jim Corbett National Park.

Nainital also offers immense peace and tranquillity to the soul. Explore the Hanuman Temple and Naina Devi Temple to sense the sacredness of the city and immerse yourself in the divine. Spend some time here in solitude, and you'll undoubtedly leave feeling a sense of peace and calm. The goddess Naina Devi, revered in the Naina Devi Temple, is thought to be in charge of the Naini Lake. It is believed to be one of India's 64 Shaktipeeths. The temple's setting is breath-taking, bringing peace to the pilgrims who come here to offer their prayers.

Tiffin top picnic spot is another popular attraction in Nainital and is a great part of any Nainital Tour. Viewing the dawn from Tiffin Top connects you with the beauty and tranquillity of Nainital. Witness the magnificent glory of the Himalayas. This location is an excellent site for hike and is approximately 4 kilometres from the centre of Nainital. You can choose to have an eventful horseback ride to reach the destination.

The beauty of this city is best observed from the sky, with a ride of the aerial ropeway included in your Nainital Packages, so do not miss this unforgettable experience. In addition to providing access to minor peaks in Nainital, the ropeway also offers panoramic views of the hill town. The cable car travels across hills, the alluring beauty of Naini Lake, and other picturesque surroundings as it travels from Mallital to Snow View.

Another popular attraction, Cheena Peak, is a trekker's Paradise in Nainital, also referred to as Naina Peak, which is surrounded by forests of rhododendron, deodar, and cypress trees. It is Nainital's highest peak. Cheena Peak, a prominent trekking location, also offers stunning views of the hill city. You may set up a tent and campfire here for a day or two as there are various camping areas near this hill in Nainital.

Best Places to Eat & Drink in Nainital

Fruit items from Nainital are likewise well-known and in high demand. There is a lot to sample, including homemade jams, preserves, and chutney as well as fresh fruits and berries. On the Bhimtal-Bhowali road, Fruitage sells some delectable jams, squashes, juices, chutneys, and pickles. Their apple chutney, buransh squash, lemon and chilli pickles, and other items must be obtained. Make sure to buy plenty to take back home and try some while you're there with one of our Nainital Tour Packages.

Best Shopping Places in Nainital

There is a lot of shopping to be done on any Nainital Tour, so make sure to buy some handicrafts and souvenirs for yourself and loved ones back home. A famous item to buy there are all the fancy candles. These wonderful looking famous Nainital candles are widely available and feature distinctive designs. They also come in an infinite number of forms and scents! These may be purchased for affordable prices and are a wonderful giving choice. Ayarpatta's Anil Candles and Padegaon's Uttarakhand Textile Development Corporation factory shop on Naukuchiatal Road both have excellent selections.

Why Travel to Nainital?

Nainital is an absolute place of joy in the Himalayan Mountains. It is a location where you can find spotless greenery walks to keep your heart awestruck by the alluring beauty of nature. It is among the top tourist spots in India.

One can find serene, idyllic locations in Nainital for reflection, as well as gushing waterfalls and exotic wildlife to revive their worn-out spirits. It's possible to observe someone standing in the middle of a mountainous road, grinning at the dancing clouds in the sky and shooting selfies. There is always something for visitors to enjoy in Nainital. While planning your vacation, avail the help of all our Nainital Packages to make it all the more easier.

Travel Tips for Travelers

In Nainital, the weather varies greatly so please do pack accordingly. Quick-dry tees and track pants, half- and full-sleeve T-shirts, cotton socks, woollen socks, full-sleeve sweaters or fleece jackets, thermal wear, one down feather jacket, jeans, a sun cap, a scarf, a light towel, gloves (1 woollen, 1 waterproof), and a woollen cap are the kinds of clothing you should pack for your trip. Be mindful of the timing of places and the instructions that can be found for all the attractions.

If you are visiting Nainital for the first time, we, at Dook International are here to help with our Nainital Holiday Packages that will ensure you and your family have the best trip possible!
Explore More: Indian Tour Packages