Top Mwanza Tour Packages
The only way to go on a Serengeti safari is from Mwanza or Karatu, but Mwanza is more convenient because of its proximity to Serengeti's entrance. Exploring this tour from Mwanza is more convenient if you enter Serengeti early enough to enjoy the early game drive. The Mwanza Serengeti Tour Packages provided by Dook Travels allow you to enjoy a relaxing stay in a local hotel, sightseeing trips and entertainment. A trip along the Grumeti River and Retina Hippo Pool is a thrilling experience in Mwanza. You can see hippos and gigantic Nile crocodiles. On Dook Travels' Mwanza to Serengeti Safari tour, you can also discover the Western corridor zone, rivers filled with crocodiles, grassy plains and baobab trees. These animals can be seen further along the Seronera area including leopards, lion prides, spotted hyenas and the fastest cheetahs, as well as many general animals such as buffalo, topi, hartebeest, wildebeest, waterbucks, elands, zebras, gazelles, warthogs and countless birds, over 100 of which can be seen on a Mwanza to Serengeti Safari Trip.
Things to Know About Mwanza (Tanzania)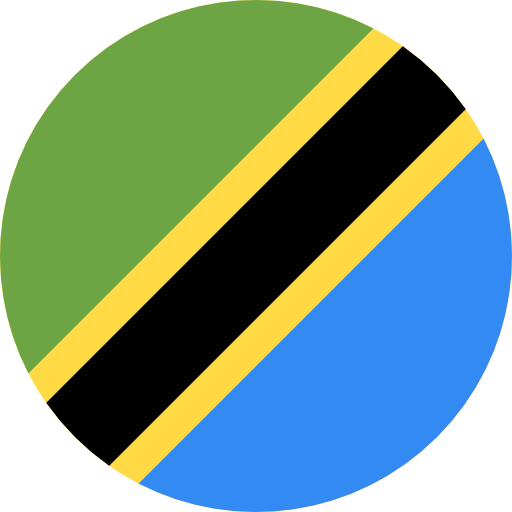 Mwanza is a small but attractive tourist destination with lot of unique activities to perform. The Mwanza Tour allows you to see the second capital of Tanzania. You will adore the city's parks, restaurants, shopping malls entertainment spots, granite rocks and gardens. The fresh air and natural atmosphere of Mwanza City effect from the Nile River originates off the shore of Lake Victoria. In Mwanza City, you can enjoy wildlife safaris, boating and fishing on Lake Victoria, conduct research, or do business. Packed with culture and life, Mwanza is the fastest-growing city in Tanzania, a vibrant, colorful destination.
Dook's Mwanza Serengeti Safari Tour Packages offer excellent wildlife viewing, but persistent rain might make it difficult to enjoy your trip. Hence tourists should consider the ideal time to visit Mwanza city to avoid inflated lodging costs, airfare costs and unpredictable weather conditions.
Experiences in Mwanza
The Mwanza Tour Packages offered by Dook International will take you to the best experiences including leopards, lion prides, spotted hyenas, cheetahs, and many general animals, including topi, hartebeest, wildebeest, waterbucks, zebras, gazelles, warthogs, and over 100 birds. With local guides, you can enjoy bush walks in the Serengeti national park, one of its greatest attractions. Serengeti National Park is the best visited vicinity from late June to October for the best wildlife viewing, including the spectacular wildebeest migration. Meanwhile, January and February mark the mating season for wildebeests. During the dry season from June to October, Serengeti National Park receives a large amount of rainfall, while during the wet season, it experiences significant amounts of rain. As there are many never-to-miss activities in the Serengeti National Park, you should plan to spend three to four days on a Serengeti National Park tour there. If you are into photography, it would be a good idea to stay for a while to capture everything the park offers. The Mwanza to Serengeti Safari tour is an enthralling experience and best for adventurous holidays with friends.
Top Attractions in Mwanza
Famous attractions of the Mwanza to Serengeti tour are the natural habitats of masses of residents in the Western corridor zone. At Seronera, you can see crocodiles and hippos at the Grumeti River and the Retina Hippo Pool. On a day trip to Serengeti, you can see more than a hundred species of birds. The Ngorongoro Conservation Area must be visited if you are in the area. On the eastern edge of the Serengeti, Ngorongoro Crater and Olduvai Gorge make up the sixth-largest intact volcanic caldera in the world. UNESCO has listed Ngorongoro Conservation Area as a World Heritage Site. It has over 25,000 animals. A large portion of the Seronera River Valley is located in Central Serengeti. There is often a chance to see elephants, zebras, wildebeests, gazelles, giraffes and others. The Seronera River Valley is also a good place to see elusive leopards in the park if you want to see them. The Lobo Valley is one of the top places in Northern Serengeti. American conservationist Stewart White described this sprawling area as a "paradise" in 1913. The Lobo Valley and the Seronera Valley are home to all three big cats in the Serengeti. Giraffes, elephants and baboons are common here. You can also see millions of gazelles, wildebeests, and zebras. Apart from wildlife and national parks, Mwanza has much more to explore.
Plan A Trip To Mwanza
Explore the nature and wildlife in Mwanza: Plan a fun-filled Mwanza Tour with Dook International
The Sukuma Museum is located at the Bujora Cultural Centre, a 16-kilometer drive from Mwanza City, home to the Wasukuma people. Rock python dances are famous among them. Take a boat cruise on Lake Victoria, Mwanza City is only two hours away from Serengeti National Park.

Tanzania's Serengeti National Park is the world's most famous wildlife sanctuary. The migration of zebras and wildebeests is the greatest wildlife spectacle on earth. Serengeti day trips begin early in the morning. The driving distance from Mwanza is 145 kilometers. Once you have registered, you will start a game drive. There are lions, elephants, rhinoceros giraffes, cheetahs, giraffes and a wide variety of birds in this huge park. It covers a total area of 5,700 square feet. It is bigger than Connecticut and listed as a World Heritage Site by UNESCO. It is a world-renowned park that you must not miss while visiting Tanzania.

Mwanza is bordered by hills and stones, unique among Tanzanian cities. The moniker "Rock City" for Mwanza is not a coincidence. Bismarck Rock is among the most well-known rocks in the area. Even without knowing any history, one may infer the German influences in this area just by the names of the hills and rocks. If you want to plan a romantic picnic for the sunset, the tiny park close to Bismarck Rock is the finest place to do so. Children may take shower and play around in the water nearby during the day. If you're courageous enough, join them. Browse Dook International top-notch Mwanza Serengeti Safari Tour Packages now and book the most suitable tour at your convenience.

Grab the chance to experience beautiful wildlife and nature during the Mwanza Tour with Dook's promise of the finest services. Let us be your travel partner to get the most out of your Mwanza Serengeti Safari Tour.
Explore More: Tanzania Tourist Attractions

Book Now: Tanzania Tour Packages