Top Serengeti Tour Packages
Tour Maasai hamlet, see the Olduvai Gorge, which has been inhabited by people and their oldest ancestors for about two million years. Learn about the magnificent, wildlife-rich Ngorongoro Crater and the flowing golden plains of the Serengeti. For Serengeti National Park Tour of spectacular animal watching, travel in a small group to the national parks of Tarangire, Serengeti and Ngorongoro. You spend your days going on game drives where you can see a wide range of creatures, including zebras, lions, giraffes, hippos and elephants. Dook Travels' Serengeti Tour Packages are thoughtfully made such keeping all your comfort and safety in mind.
Top things to know about Serengeti (Tanzania)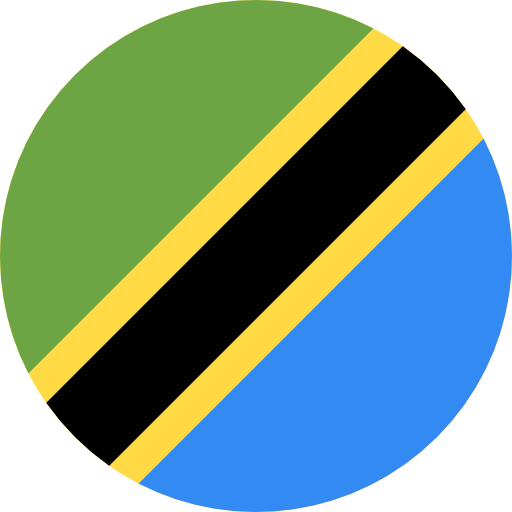 One of Africa's best safari locations is the Serengeti. The Serengeti National Park, which spans 14,763 km2 of undulating grasslands and remote koppies, is Tanzania's oldest, largest and most well-known national park (rocky hills). The yearly migration of at least two million wildebeest, plains zebra and gazelle is known as the largest spectacle of its type in all of Africa, taking place in the Serengeti. However, exceptionally dense populations of lions, leopards, cheetahs and other predators live in the huge plains.
A Serengeti safari Tour would surely be the high point of a trip to Tanzania. The Serengeti's center, which offers excellent all-around game viewing, is a bustling area of the park since it is home to several camps and lodges, especially from around June to October when safaris are at their busiest. The grassy plains in the south and the forested hills in the north naturally divide the area along the Seronera River Valley. Owing of this, the middle Serengeti is home to wildlife from both habitats, making it one of the park's richest ecosystems with excellent year-round game-watching.
Airports
Seronera Airport
Best time to visit
Jan-Feb, Jun-Sep, Mar-May, Oct-Dec
Climate Types
Moderate, Cold Desert
Top Attractions in Serengeti
To avoid tiresome drives, you'll fly to Seronera Airstrip, where you'll get a better view of these stunning plains. With two full days of game drives, you will have a very good chance to see as many animals as possible, including Africa's Big Five. Depending on your availability and budget, Dook Travels' can add days to your trip. Experience the Serengeti, one of Africa's most renowned animal areas, in all its splendor. Embark on the morning and afternoon Serengeti National Park Tour through the golden grasslands to see the park's famous animals.

Lion, leopard, elephant, rhinoceros and buffalo are the "big five" animals of Africa. Visit the Serengeti Wildlife Research Centre later and listen to a talk given by a guest researcher. The Ngorongoro Crater, the largest non-flooded crater in the world with a diameter of more than 20 kilometers is home to some 25,000 creatures. Early in the morning, go on a safari and descend into this green-walled heaven. Keep a lookout for a pride of lions or a lone bear as you pass flocks of flamingos and herds of zebra as you ride. The stunning annual migration of almost 2 million herbivores across the park's immense plains is what makes Serengeti National Park so well-known. It is the top safari destination in Tanzania.

Serengeti Park, located in the northwest of Tanzania and stretching into southwestern Kenya, is also home to the biggest concentration of animals in the world, spanning an astonishing 14 763 sq km (5,700 sq miles). The Serengeti National Park offers more than just opportunities for seeing wildlife, as this huge wilderness area is home to some of Africa's most magnificent vistas. Your skilled driver guide proves to be a valuable resource as you travel across a continuously changing landscape. The route travels across Tanzania's northern circuit, stopping at well-known wildlife areas.

Tarangire National Park is recognized to have a profusion of species, first and foremost. With safe Serengeti Tour Packages explore the wide-open plains of the Serengeti, keeping an eye out for wildebeest herds that are migrating during the appropriate season and their predators. The Ngorongoro Crater's flat floor and safari offer more chances to see the Big 5.

This schedule includes both a Serengeti safari and a Masai Mara encounter, so you don't have to worry about choosing the appropriate time to go on a Wildebeest Migration safari. Long road trips are avoided by flying between places and you'll stay in real tented camps that provide animal viewing in addition to a range of other possibilities, like optional cultural excursions, hot-air balloon flights, and guided walking safaris.

Dook Travels' Serengeti Tour Packages excursion is ideal for you if witnessing the Great Wildebeest Migration at the top of your bucket list. Mobile campgrounds are positioned amid the herds' migration routes in the Serengeti and the Masai Mara. Your trip will take place in Namiri Plains, a magnificent tented camp in the Serengeti National Park.

Amazing wildlife interactions can be there, including some of the best cheetah sightings in the region. You'll experience Africa at its most untamed once you arrive at Tanzania's best-kept secret, Ruaha National Park, where you can view some of the biggest herds of elephants in East Africa. Your adventure will end in Africa's largest wildlife reserve, Nyerere National Park (Selous), where you can stay in opulent accommodations.

On this Serengeti tour, you will undoubtedly be viewing wildlife from a moving vehicle, but there will also be many opportunities to observe the minute details while riding a mountain bike, paddling a canoe, or walking with your guide.

You'll see Tanzania's northern safari destinations before finishing in a Serengeti camp close to the Grumeti River, the location of the Migration river crossings and fantastic year-round wildlife watching (Lake Manyara, Arusha National Park, and the Ngorongoro Crater). The Western Corridor of the Serengeti is covered in savannah all the way to Lake Victoria. This Serengeti aisle is cut through by the Grumeti River and its gallery trees, which serve as a haven for huge Nile crocodiles and hippos. The Singita Mara is a small Serengeti safari tour camp in northern Serengeti that provides prime viewing of the big migration, the most magnificent animal show on earth.

Exclusive tent accommodations are available at the renowned Sayari Camp in the isolated Northern Serengeti. The expansive and opulent tented apartments provide panoramic views of the enormous Serengeti grasslands and the local wildlife, particularly during the Migration season.

Sayari Camp puts visitors in close proximity to several Wildebeest Migration crossing places and the Mara River. In the evenings, visitors can unwind in one of the cozy common tents with a drink and a good book, or they can just gather around the fire and tell tales of the day's sightings. Over a million wildebeest and zebra pass through the region from July to September as they migrate to new pastures in the north. Blind instinct propels them ahead as they cross the Mara River, despite the gigantic crocodiles and large animals that wait in wait.

Your early-morning cup of tea or coffee is a wonderful way to start the day. Before setting off on the morning's expedition, enjoy the healthy breakfast buffet while watching the sunrise. As the temperature rises, head back to camp for a heartier, more leisurely supper selected from the smorgasbord on offer.

With Serengeti Packages, enjoy a nap or unwind with a glass of wine by the poolside while overlooking the river. The hardest decision of the day is whether to choose sweet or savory at the high tea table in the camp's main area.

The wonders of this ancient ecosystem, where the cycles of life are still in play today despite millennia of time passing, are shown during game drives with knowledgeable guides. Enjoy Serengeti Tour in definitive luxury that only Dook International can provide.
Explore More: Top-Rated Tanzania Tourist Attractions

Book Now: Tanzania Tour Packages