Top Mussoorie Tour Packages
If you are a traveller, there's no better place than Mussoorie. It's a hill station with a history of its own. The popular tourist destination in Uttarakhand attracts tourists from all over the world. You can't get a better bang for your buck than with Dook's Top Mussoorie Tour Packages. We've got you covered from all angles, whether you're looking for a night out, a day or two of adventure or just the perfect romantic weekend getaway. From exploring the local area to hitting up some of the best eateries in town, we've got everything draped. Moreover, if you're travelling solo or with a group of friends, our Mussoorie Packages will surely make your vacation 'the one that you'll never forget'!

Things to know about Mussoorie (India)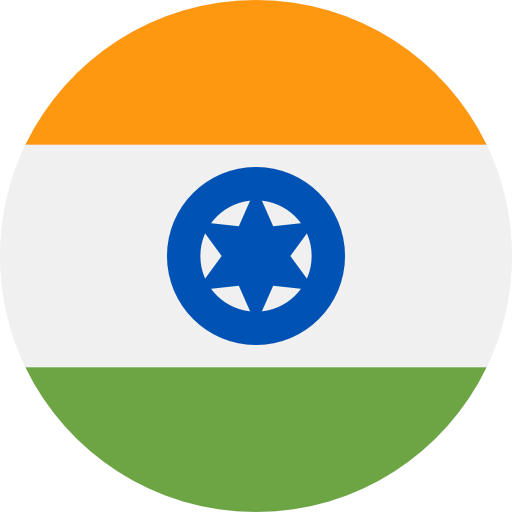 Mussoorie is an idyllic hill station in the Himalayas with a population of about 30,000. It's known for the dramatic views and pleasant summers, but it's also known for its unspoiled nature, as well as its proximity to some of the famous tourist destinations in India.

The town of Mussoorie is the perfect destination for those looking to escape their busy lives and get a taste of the mountains. The town is located in Uttarakhand, which itself is full of beautiful mountain scenery and the perfect place to relax after a day exploring the area. To make sure you capture everything the town has in its store, take up our Mussoorie Holiday Packages!

The town has a long history as a summer resort that dates back to 1803. During that time the Gorkhas under the leadership of Umer Singh Thapa quelled the Dehra and Garhwal region and named it 'Mussoorie'. Some also state that Colonel Frederick Young founded 'Mussoorie' in the early 1820s! It is named after an indigenous shrub mansūr. Over time it became popular with tourists who came to enjoy its natural beauty and appreciate its quaint charm.

Today, Mussoorie is known for its beautiful surroundings along with some great shopping options. There are several homely taverns available in the area so you can find something that suits your needs while staying here.

Best time to visit
Jan-Apr, Jul-Dec
Climate Types
Subtropical, Moderate
Experiences in Mussoorie
The definition of 'experience' in Mussoorie is infinite fun! The town's location in a picturesque valley surrounded by snow-capped mountains, lush forests and streams make it an ideal location for a holiday. The hill station has a rich cultural heritage and is a family to some of the famous shrines of India. There are also varied museums and art galleries that boast the lores of the various communities that have lived here over time. Mussoorie features some great hiking trails through lush green forests with views of the eclectic mounts and glaciers, which can be explored by trekking or cycling! If you feel like we have missed out on something, our Mussoorie Tour will fill in the gaps!

Top Attractions in Mussoorie
The best thing about Mussoorie is that it's easy to get around. The town is compact, has few hills and can easily be traversed on foot. However, there are a few attractions that you should definitely explore. Gun Hill, Clock Tower and Kempty Falls are some of the top attractions in Mussoorie! If you're looking for an activity that will truly impress your friends or family members, then consider taking them up on this recommendation: Climb the George Everest House! Once you've reached the top, take a moment to catch your breath before heading down the other side to see some amazing views of the valley below! With our customized Mussoorie Holiday Packages, choose your favourite attractions and let us know! You will be there in no time!

The naturally-rich town, Mussoorie is a popular hill station in the Indian Himalayas. It's full of friendly people and it's easy to spend hours just walking around admiring the views. The weather in Mussoorie is typically cold and snowy during the winter months, but you can also enjoy warm weather in the summer months.

Best Travel Experiences in Mussoorie

Travelling to Mussoorie can be an experience in itself. The town has been a favourite among travellers from across the globe since the early 1900s when it became popular with European royalty and aristocrats. With its breathtaking views of snow-capped mountains, it's no wonder that Mussoorie is the perfect destination for tourists who want to see what it's like to live in the mountains!

• Known for its natural beauty and its proximity to nature, the town itself is filled with beautiful boulevards and has several attractions that make it a great place for travellers who love outdoor activities such as hiking, biking or kayaking.
• For some adventure-related fun go horseback riding at its famous Camels Back Road and Children's Lodge. Enjoy a Zip Swing adventure ride as well. Have you ever dreamt of Mountain biking? Well, it's time to make your dream come true!
• Take your family on a Wildlife Safari! Mountain Quail, Leopard Himalayan Bear, and Panther are some of the faunas that rule the sanctuary. Another famous wildlife habitat worth exploring is the Jabarkhet Wildlife Sanctuary. It is also a famous camping and trekking spot. If you plan to stay at night, you can befriend a leopard from afar!
• Are you looking for something more relaxing than these activities? Try boating at Yamuna River or Aglar River! If lucky, you can land your hands on Trout, Maund or Mahseer fish!
• Learn wine making if you want more fun experience,! You can make a variety of flavoured wines using plum, grapes, ginger, apple, pears and so on and so forth!
• Mussoorie is home to one of India's largest roller skating rinks! Book one of our customised Mussoorie Packages and visit any one of the following rinks: Jaypee Resort's, Disco Skating Rink or the Rink in Kulri Bazaar!

Top Things to Do in Mussoorie

If you're looking for things to do in Mussoorie, the best place to start is with Sainji village! It is also known as the Corn village. As you visit the site, you can see the houses beautifully decorated with heaps of corn. You can spend the whole day just interacting with the locales here!

• Mussoorie is the best place to recheck your camera batteries twice or thrice a day or even more! With such picturesque locations, you cannot stop clicking. Bhatta Falls, Memory Falls and Jharipani Falls are the best locations for this awesome activity!
• Road trips are another fun recreation on your Mussoorie Tour! Gun Hill Road and Camels Back Road are the tourist favourites!
• Shedup Choephelling Buddhist Temple, Christ Church, Nag Devta Temple, Santura Devi Temple Nautha and Kellogg Memorial Church are some of the famous religious sites.
• For the history buffs, Mussoorie Library, Dalai Lama Hills, Château Kapurthala, K Dev Bhoomi Wax Museum and Santala Devi Galajwari are some of the best options to consider!

Best Shopping Places in Mussoorie

There are several options if you're looking for a place to shop in Mussoorie. The main street is lined with stores and it's easy to find what you need. Since this is a tourist destination, it's also well-known for its souvenir shops, which sell everything from knick knacks to luxury items.

Woollen garments, wooden and brass items, junk jewellery, prayer wheels, lampshades, and porcelain items are some of the few things you can plan on buying on your Mussoorie Tour!

What to Eat and Drink in Mussoorie?

Gastronomical delights in Mussoorie will make you feel like you've been transported to the mountains of India. The food is delicious like the people here, warm and welcoming!

Aaloo ke Gutke, Kafuli, Phaanu, Chaats, Chainsoo and Garhwal ka Fannah are some of the famous Mansuri delicacies. The non-vegetarian lovers can try Kebabs, Chilli Chicken, Chicken Momos, Pork Momos, and Omelettes. Do not miss the famous Bhang ki chutney of Mussoorie!

Top Reasons to Visit Mussoorie

If you opt for little adventure away from the hustle and bustle of your city life, Mussoorie is just a step away with our Mussoorie Holiday Packages. This small hill station is home to some of the most breathtaking views in India and is just waiting for you to explore it.

• Located in the foothills of the Himalayas, the town of Mussoorie offers a scenic backdrop to its visitors and residents. The town has a large number of inns and resorts that offer pristine mountain views and other amenities so that you can make the most out of your stay.
• In addition to its natural beauty, there are also plenty of activities to keep you busy during your stay in Mussoorie. You can enjoy hiking through the forests or visiting one of the many museums in town.

Travelling Tips for Travellers

Travelling to Mussoorie is one of the best things you can do on your vacation. Here are some tips for travellers who want to make their Mussoorie Tour more enjoyable and comfortable.

• Do not forget your camera, ID and other important belongings!
• Carry enough water and food for the whole day!
• Take care of your health before heading out on the road!
• Always check the weather forecast before leaving home!

In a nutshell, the best way to describe Mussoorie is as a small town that has the feeling of being in the middle of nowhere with all of its beauty and charm. The city is surrounded by hills that are covered in greenery in summer and snow in winter. It's also located very close to the base of Mount Kailash. The closest airport is at Dehradun, which is about 20 miles away from Mussoorie. If you're looking for a relaxing vacation in Mussoorie, Dook International has you covered. Whether it's for business or pleasure, our Mussoorie Tour Packages have got your back! Our experts will offer some of the best suggestions on how to have the ultimate fun while you're there.
Explore More: Indian Tour Packages