Top Muscat Tour Packages
Muscat is an incredible place to visit. It's known for its beautiful beaches and a variety of adventures. Whatever your interests may be, Oman has it all! If you are looking for the best Muscat Tour Packages, you've come to the right place. Whether for a quick getaway or a long-term trip, we have got the best deal on our tours.


No matter how long your stay is, our experts will help you find the perfect package that will give you everything you need. If you wish to stay in one of our hotels or book a private tour with a local guide, we're here to help! You can also check out our website for more information about any festivities happening in Oman during the time of your trip!

Things to know about Muscat (Oman)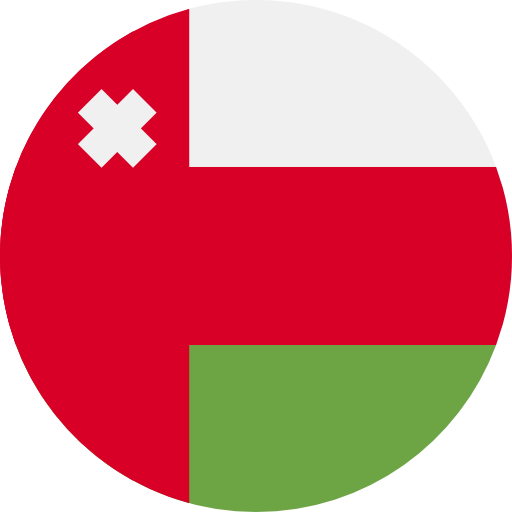 Muscat is a city that's known for its beautiful beaches and historic architecture, but there's so much more to explore. Here are a few things you should know about Muscat:

The city has a lot of great pasts, including an old mosque and palace that has been around since the early 1900s. It is home to many different nationalities, including Omanis and people from other Arab countries. Muscat has two different climates: a hot desert climate on the coast with cool mountain air inland and a mountainous region near the border with Iran that gets snow every year during wintertime.

You can visit some of the most famous landmarks in Muscat by taking up Dook's Muscat Packages and travelling through the green countryside or trekking along narrow paths next to rivers or lakes or even through tunnels carved out by goats! You can easily learn about Omani culture by simply going out for food also or shopping at local shops where they sell spices to use in Middle Eastern cooking or just watching people get on with their daily activities by sitting at one of the cafes.

Airports
Muscat International Airport
Experiences in Muscat
We all know that there are many beautiful places in the world, but what about the little-known charms of Oman? If you're looking for an adventure-filled getaway, there are plenty of places you can go to explore. As for instance, if you want to relax on a beach and take in the sights and sounds of nature, there is Pebble Beach that will suit your needs. If water sports are more your style, then you can try out surfing or scuba diving at this beach. Contrarily, if you prefer adventure and excitement, try flying over the country's lush green valleys with a helicopter tour. Whatever you wish to experience, you will get it all with Dook Travel's Muscat Holiday Packages!

Top Attractions in Muscat
The capital of Oman, Muscat is a city that can take you back to a different time and place. From the grand architecture of its 19th-century fortifications to the rusted-out cars that litter the streets, Muscat is a city that knows how to live life on its own terms. In addition to the city's unique architectural features, from museums and galleries to historical sites and parks, there are many ways for visitors to spend their time in this bustling metropolis. With so many diverse options, systematically enjoy each and every attraction on your Muscat Tour with Dook International.

Oman is a country that has a lot to offer. It's got great beaches, mountains, and world-class architecture. If you're looking for somewhere to go this summer, why not plan a trip to Muscat?

Best Travel Experiences in Muscat

A vacation to Muscat is the perfect way to reconnect with yourself and your loved ones. The city is a melting pot of cultures, and there are so many things to do and see here that you'll never run out of options! Some amazing experiences for travellers in Muscat include exciting nightlife, great shopping, delicious food, beautiful beaches, and incredible scenery. Whether you're looking for something relaxing or something more active, Muscat will fulfil all your needs!

First of all, the city has some of the most beautiful beaches in the world. The white sand and calm waves make you feel as if you're in paradise. The water is also very clear, so you can see fish swimming around! You can even swim with them! With our Muscat Holiday Packages, you will get the chance to visit the best beaches. Al Bustan Beach, Al Qurum Beach, Bandar Jissah Beach, Qantab Beach, Al Sifah Beach, and Pebble Beach are some of them!

If you like to go on adventure trips, Muscat offers plenty of opportunities for that too. There are many places to hike or mountain bike, or even go diving or snorkelling with sea turtles. Our top recommendations are Crossing Muscat Mountains, Sa'al steps, Mutrah Geotrek, Qantab, Mutrah Geotrek, Qantab, Al Munkhariq trek at Wadi Sa'al, Wadi Aqbiyah, White Mountain, Mount Baushar, Table Top Mountain and La Lasefe cave.

Nightlife Experience: Whether you're looking for a night out with friends or with your partner, Muscat has a lot in store. If you're looking for an adrenaline rush, head to the beaches on the Corniche Road and enjoy diving off the cliffs into the water below, if you're looking for a more relaxed experience try taking a stroll through the Souq al-Madina market. Or if food is your thing, make sure to pay a visit to one of Muscat's many night restaurants, there are literally hundreds!

Top Things to Do in Muscat

If you're looking for something to do in Muscat, you've come to the right place. Here are our best bets:

• Take up one of our Muscat Packages and start your trip by visiting the imperial Sultan Qaboos Grand Mosque.
• Visit one of Oman's many river beds. The most famous is Wadi Bani Khalid.
• Visit the Royal Opera House for some cultural fun,
• Step onto Oman's adventure yard, Wahiba Sands or Sharqiya Sands for adventure.
• When in Muscat, you cannot skip its museums and forts. Some of the famous ones are Bait Al Zubair, Al Alam Palace, Muttrah Souk, Al Mirani Fort, and Al Jalali Fort.

Best Places to Eat and Drink in Muscat

Muscat is also home to some of the most famous restaurants in Oman. If you're looking for something really special, check out these places! You won't be disappointed!

• Bait Al Luban, Ubhar Restaurant (traditional Omani dishes), Bait Al Bahr (seafood), Asado South American Steakhouse (steak), Mumtaz Mahal (Indian), Mani's Café (breakfast), Restaurant at the Chedi Muscat (fine dining), Tuscany (Italian), China Mood (Chinese), and D'Arcy's Kitchen (Brunch).
• Street Food: Falafel, Shawarma, Mishkak, Karak Chai, Omani Bread, and Kebabs
• Food to try: Majboos, Shuwa, Mashuai, Mushaltat, and Harees
• Fruits: Dates
• Sweets: Halwa
• Drinks: Laban and Kahwa,

What to Buy in Muscat?

While enjoying your Muscat Tour, you'll want to make sure you have the right things on hand. Here are some of the things to buy in Muscat:

• Carpets and Handicrafts in Persian Carpet Bazar and Carpet Bazaar, Bahla Pottery in Omani Heritage gallery and Bahla Souk, Frankincense and Bakhoor in Muttrah Souq, Khanjars in Muttrah Souq, Silver and Gold Jewels in Old Market, and Wooden Mandoos, Decorative Lamps, Nuts and Chocolates in street-side shops of Muscat.

Top Reasons to Visit Muscat

If you're looking for a break from the hustle and bustle of life, Muscat is the perfect destination. Here's why:

• It's a city made for walking! Muscat is known for its beautiful gardens and parks, and there are plenty of ways to get around without using a car. You can walk, bike or take up one of our Muscat Holiday Packages which includes free transportation.
• It's a city with lots of narratives. Muscat has been inhabited by humans before history was inked in pages and those humans have left their mark on the city in all sorts of ways! From ancient ruins to monuments built during British rule in the 19th century, there is something new to discover every time you visit Muscat.
• The food is delicious! Omani food is famous worldwide for being incredibly rich in flavour and variety but if you're looking for something truly unique, try Omani cuisine at one of its many traditional restaurants or cafes around the town!

Travelling Tips for Travellers

It's not just about being a tourist, it's about making your Muscat Tour special. Here are some tips for travellers:

• Make sure you're comfortable with the weather. It can be hot and humid, or windy and cold.
• Pack light! If you're travelling by flight, make sure you have everything you need in your cabin luggage or backpack so that you don't have to check your bags again at the airport.
• Bring a water bottle so that you can hydrate on the go! The water quality in Muscat is not great because of its location in an arid climate zone.
• Bring medication with you! If there's anything worse than being sick while travelling overseas is having to deal with expensive hospital expenditures!

Now you can enjoy the best of all worlds, with the convenience of a local guide and the comfort of an international flight. Dook International has got you covered for travelling to Muscat, Oman. With our Muscat Tour Packages, you can travel to the capital city with ease, knowing that we'll take care of all your accommodations, transportation, and everything else you need to make sure your trip is a success.