Top Montreal Tour Packages
Montreal is a hamlet that's as diverse and exciting as its people. People come from all over the world to visit this city, and that's because it's home to so many different cultures and cuisines. From the French and English influences of Montreal's past to its vibrant culinary scene, there's no shortage of things to do in this wonderful place. The best way is to travel with one of Dook International's Montreal Tour Packages and get a taste of the city's culture and food. Also, discover the city's rich history and architecture, as well as its vibrant nightlife scene and world-renowned celebrations with Dook!

Things to know about Montreal (Canada)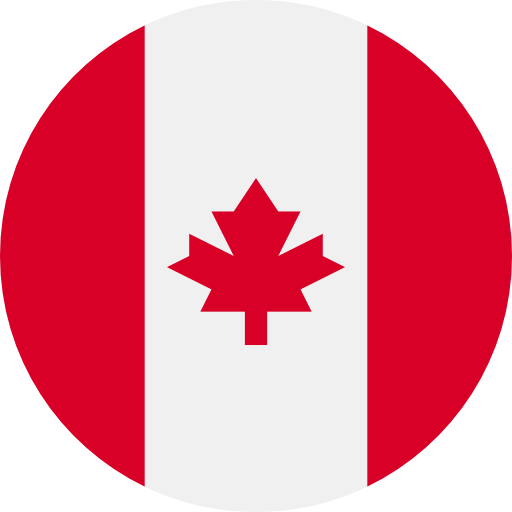 If you're looking for a great place to visit in Quebec, Montreal is an excellent choice. The city has everything from museums and historical buildings to parks and beaches and their festivals are legendary!

Montreal has its own unique culture, so if you're visiting for the first time, don't be surprised if you find yourself not understanding some of the words or phrases that are common among locals. But don't worry: Montrealers are usually very friendly and welcoming, so they'll be happy to help you out with any questions you might have! Also, with our Montreal Tour Packages, your trip will be a smooth one!

When it comes to food, Montrealers love their local restaurants and cafés. They also love eating out with friends and family as much as possible, so try hitting up one of their many outdoor patios when the weather is nice outside!

If you're looking for something more active than just sitting around at a café or restaurant, head out into one of Montreal's many parks or hiking trails. There are several beautiful parks within walking distance of downtown, you can even see some historic landmarks while hiking!

Airports
Montreal-Pierre Elliott Trudeau International Airport, Montreal/Saint-Hubert Airport
Best time to visit
Mar-May, Sep-Nov
Climate Types
Humid Continental
Experiences in Montreal
On your Montreal Tour, we're here to help you find the best ways to experience it. Whether you're planning on visiting for business or pleasure, we have a variety of activities, tours, and events that will make your trip unforgettable. With Dook's Montreal Packages, we'll get you where you need to go when you need to be there, and leave no stone unturned in making sure your time here is as awesome as it can be!

Top Attractions in Montreal
Montreal has a lot to offer, and one of the best ways to explore it is with our customised Montreal Holiday Packages. There are plenty of scenic drives to take, and you can even find places to stop along the way so you have time to explore. Moreover, there's no shortage of things to see and do in Montreal and it's also one of the most diverse cities in North America; which means there is something for everyone, from art galleries and museums to sports stadiums and live music venues.

Montreal is a city of endless surprises. Whether you're looking for a fun night out or an unforgettable family getaway, Montreal has it all. We know that getting the most out of your trip means getting the best value. That's why we've created a range of Montreal Holiday Packages that will help you make the most of your time in Montreal and keep the cost down!

Best Travel Experiences in Montreal

Montreal, the cultural heart of Quebec, is a great place to see the sights and get away from it all. It has a rich history, and you can visit many different museums and historical sites to learn about the city's past. Also, the attractions are unique to the land itself. Montreal also has several festivals throughout the year that are worth attending if you're looking for something fun and different! Some prominent ones are the Mural Festival, Montreal Fireworks Festival, Montreal Just for Laughs Festival, the Cirque Festival, and so on and so forth. Make sure to check what's on the calendar before your Montreal Tour. Most of the festivals generally take place in Quartier des Spectacles or Quartier Latin. The Festival of Lumière takes place every summer at Place des Arts, while the Festival d'été de Montréal takes place in August at Parc Jean Drapeau. These festivals feature live music acts, dance performances and more!

Top Things to Do in Montreal

Montreal is a city with a lot to offer. You can do it all in one day with our customised Montreal Tour Packages, or you can take your time and explore the city over several days with one of our Montreal Holiday Packages. Whether you're looking for a shopping trip, a day at the beach, or a night out on the town, here are our top picks for things to do in Montreal:

• Explore the histories of Old Montreal, with its Victorian architecture and cobblestone streets, it will take you back to its old times! Visit Place d'Arms to watch the street plays. If you visiting during winter, make sure you go ice skating at Natrel Skating Rink.

• Shop at Jean-Talon Market and Saint Laurent Boulevard. Also, take a stroll around the streets to see some of its famous street art.

• Visit the Notre Dame Basilica and see its famous stained glass windows. The Gothic Revival-styled basilica is considered to be one of the most elegant synagogues in North America. Also, the Roman Catholic basilica St. Joseph's Oratory is a must-visit too.

• Go hiking up to Mont Royal Park. You can enjoy myriad activities like snow tubing, cross-country skiing, ice skating and snowshoeing during the winter. From Mont Royal Park, visit Apres Le Jour in Rue Rachel for a five-course meal.

• Montreal has plenty of museums. Take up our Montreal Packages and visit the best of the city's museums. Some of the prominent ones are Château Ramezay, Pointe-à-Callière, Montréal Science Centre, Musée d'art Contemporain de Montréal, and Montreal Museum of Fine Arts.

Apart from this, you can wander in the Place Jacques Cartier and Crescent Street. Go on a cruise from Old Port in Vieux-Montréal on the Saint Lawrence River and spend a peaceful evening at the waterfront. If you are longing for some extreme fun, rent a bicycle or hop on to La Grande Roue, the largest observation wheel in Canada.

Best Places to Eat and Drink in Montreal

Montreal is a city known for its creative and innovative food scene, so it's no surprise that there are so many great places to eat and drink here. Whether you're looking for something simple and tasteful or a unique experience, we will take you to the best in the city to satisfy your appetite with our Montreal Packages. Our best bets are:

• Au Pied de Cochon(Pouding Chomeur), Schwartz's(smoked meat sandwiches), La Banquise (poutine), L'Express (French classics), Beauty's Luncheonette (Mish-Mash Omelet, Bagel with smoked salmon and cream cheese), Joe Beef (Oysters), Ma Poule Mouillée (Pastel de Nata, Portuguese Poutine), Wilensky's Light Lunch (Sandwich), Fairmount Bagel & St-Viateur Bagel (Montreal Bagels), and Juliette et Chocolat (Fondue).

What to Buy in Montreal?

If you're thinking about visiting Montreal, you may also be planning to buy a lot of maple syrup, eat poutine like it's a religion, and find some way to get your hands on an authentic beaver hat. But what should you actually spend your money on? Here are a few suggestions:

• Artisan Jewelry, Quebec Cheeses, Winter Accessories, Bagels, Canadian Coins, The Bay Point Blanket, Ice Wine and Cider, Roots Canada Clothing, Local Beers, Aboriginal Handicrafts, Tim Hortons Coffee, and Hockey Memorabilia, to name a few!

Top Reasons to Visit Montreal

Montreal is a unique city that you can't miss if you're travelling in Canada. Here's why you should visit:

• The city has a rich history and culture, with beautiful architecture and vibrant street life.
• There are lots of good restaurants, cafés, and bars for when you want to take a break from sightseeing.
• You can find museums and theatres where you can see shows about art or history!
• You'll also find great shopping options throughout the city, including stores selling clothing and accessories from local designers as well as souvenirs.

Best Travelling Tips for Travellers

Montreal is an excellent choice if you're looking for a vacation in Canada. Here are some travel tips for travellers visiting Montreal:

• Don't worry about the weather; it doesn't matter if it's snowing or raining. There's always something to do and see! Make sure you carry some warm clothes and consider carrying a small umbrella.
• If you're planning on walking around a lot during your Montreal Tour, wear comfortable shoes.
• It can be difficult to get around in Quebec without some French skills, so if you don't know much French, don't worry! Take up one of our Montreal Tour Packages and our guide will help you out.

Dook International has been on a mission to let travel enthusiasts see the wonders of the world at ease. Today, it's one of the largest travel agencies in the world. If you're looking for a new way to get to Montreal, we have the perfect solution. With Dook International, you can go straight from your hometown to the biggest city in Canada. We have Montreal Tours available all year round and our service is top-notch! So whether you're looking for a weekend getaway or just want to travel around the world in style, Dook has got you covered. So what are you waiting for? Book with us today!
Explore More: Attractions in Canada

Book Package: Canada Tour Package