Top Mendoza Tour Packages
Mendoza is a stunning city located in western Argentina, known for its remarkable wine industry, stunning landscapes and outdoor adventures. Nestled in the foothills of the Andes, Mendoza is a perfect destination for adventure seekers, foodies and wine lovers. The city's charming streets and plazas are adorned by a mix of modern and historical architecture, while the surrounding countryside boasts spectacular vineyards, snow-capped mountains, and glistening lakes. With its vibrant culture, natural beauty and world-class wine, Mendoza is a must-to-visit destination for any traveler seeking a unique and unforgettable experience. Dook International offers a variety of Mendoza Tour Packages that will make planning your Mendoza Tour an absolute breeze!

Things to know about Mendoza (Argentina)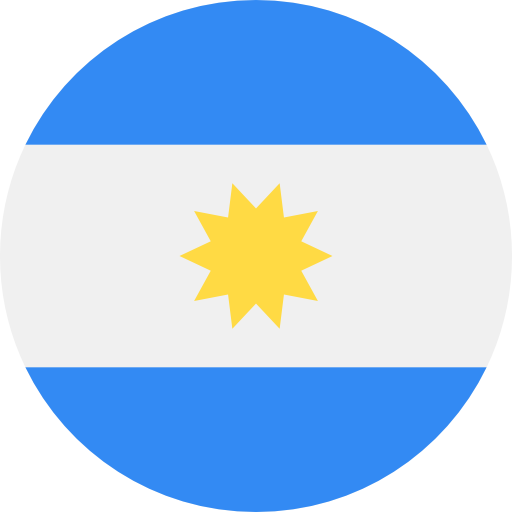 If you're planning a trip to Mendoza with one of our Mendoza Holiday Packages, there are a few things you should know to make the most of your visit. Firstly, Mendoza is known for its wine industry, so be sure to visit some of the world-renowned wineries and vineyards. Secondly, the city is surrounded by breathtaking natural beauty, including the Andes Mountains, so outdoor activities like hiking and skiing are a must. Finally, the city is renowned for its food, particularly its asado (barbecue), and its vibrant cultural scene, with plenty of live music, dance and theater performances to enjoy.

Airports
Mendoza Aerodrome, Ciudad de Mendoza Airpark
Experiences in Mendoza
You can have the best time at Mendoza with our Mendoza Packages, where world-class wine, stunning landscapes, and outdoor adventures await. Savor the flavors of Argentine wine by touring some of the region's most distinguished wineries, and immerse yourself in the rich culture of Mendoza by attending a live tango show or visiting one of the city's many art galleries. Take a hot air balloon ride over the sweeping vineyards, hike or bike along picturesque trails, or ski down snow-capped peaks. With its eclectic mix of history, art, nature, and gastronomy, Mendoza offers an unparalleled travel experience that will leave you wanting more.

Top Attractions in Mendoza
Mendoza is a city filled with captivating attractions that are sure to leave you in awe. First and foremost, the vineyards are a must-to-visit attraction, with a wide array of world-class wineries offering wine tours and tastings. Other popular attractions include the Andes Mountains, where you can ski, hike or simply take in the breathtaking views. The city center boasts an array of historic architecture, such as the Plaza Independencia and the beautiful Basilica de San Francisco. Additionally, the Mendoza Zoo, General San Martin Park and the Museum of Natural Sciences are all great places to visit with family and friends. If you want to make sure that you don't miss out on anything, pre book one of Dook's Mendoza Holiday Packages before your vacation this holiday season!

Mendoza is truly a hidden gem in South America, with a huge number of activities and things to do. There is no dearth of sights to see or ways to have fun, so planning your Mendoza Tour might seem a bit difficult. However, Dook International has got you covered with all our Mendoza Tour Packages that offer you a variety of choices to make sure that there is something that appeals to everyone!

Best Travel Experiences in Mendoza

Mendoza is a destination that offers a wide range of unique travel experiences that cater to all types of visitors. From wine-tasting to outdoor adventures, and cultural immersion, the city has something that anyone could enjoy, and our Mendoza Packages are here to facilitate that experience Wine tours are among the most popular experiences for people on a Mendoza Tour. Known for its world-renowned Malbec wines, visitors can take guided tours of the region's top vineyards and enjoy tastings of some of the most prestigious wines in the world. Wine lovers can also take a cooking class, learn about food and wine pairing, and enjoy gourmet meals prepared with fresh local ingredients.

For the adventure seekers who have booked one of our Mendoza Tour Packages, Mendoza's stunning landscape offers a plethora of outdoor activities. Hiking and biking are popular ways to explore the surrounding mountains and vineyards, with options ranging from leisurely strolls to more strenuous treks. The Andes Mountains also offer skiing and snowboarding, making it a popular destination for winter sports enthusiasts.

Cultural immersion is another unique experience in Mendoza. Visitors can attend live tango shows, visit local art galleries and museums, and attend theater performances. Mendoza is also known for its vibrant festivals, with events like the Vendimia Festival celebrating the region's wine harvest, and the annual Mendoza International Film Festival. You might have to plan ahead for some of these, so pre book one of Dook's Mendoza Holiday Packages as soon as you can!

For those seeking a more relaxing experience, Mendoza has several thermal hot springs where visitors can unwind and soak in the natural mineral waters. The city also has a variety of spas offering massage and other treatments, providing the perfect escape for those in need of some pampering.

Lastly, for those interested in history and architecture, Mendoza's city center boasts beautiful colonial buildings, plazas, and monuments, such as the Basilica de San Francisco and the Independencia Plaza. The General San Martin Park, located in the heart of the city, is a green oasis with beautiful gardens, a lake, and various recreational activities. If any of this sounds like something that would catch your interest, book one of our Mendoza Packages today!

Top Things to Do in Mendoza

Parque General San Martin is a picturesque public park located in the heart of Mendoza. Spanning over 400 hectares, it's one of the largest urban parks in Argentina, offering an oasis of greenery amidst the bustling city. The park boasts beautiful gardens, artificial lakes, and numerous recreational facilities, including a golf course, a stadium, and several playgrounds. The visitors can also enjoy a leisurely stroll along the wide paths, rent a bike or a boat, or simply relax in the peaceful surroundings. Parque General San Martin is a must-to-visit attraction for anyone seeking a tranquil escape from the city's hustle and bustle. It is a great stop on any Mendoza Tour and is recommended especially if you are with family.

Best Places to Eat & Drink in Mendoza

Mendoza is renowned for its food and wine scene, and there's no shortage of top-notch restaurants and bars to choose from. One must-visit spot is Azafrán, offering a contemporary take on traditional Argentine cuisine. Ocho Cepas is another popular option, serving exquisite dishes made from fresh, locally-sourced ingredients. For a more laid-back atmosphere, La Marchigiana is an iconic restaurant serving homemade pasta and other Italian classics. Mendoza Tour Packages are a great option for foodies who want to experience the whole gastronomical scene of the city!

When it comes to wine, a visit to Bodega Norton is a must, offering some of the region's best Malbecs. For craft beer enthusiasts, Antares and Jerome are two local breweries worth checking out. No matter your preference, Mendoza's food and drink scene is sure to impress.

What to Buy in Mendoza?

No Mendoza Tour is complete without doing a good amount of shopping! The visitors can explore the city's bustling markets, including the popular Mercado Central, where you can find a wide variety of local products, such as cheese, wine, and olive oil. Avenida Arístides Villanueva is another popular spot, lined with numerous shops, boutiques, and artisanal markets, where you can purchase souvenirs and handmade crafts. For upscale shopping, Mendoza Plaza Shopping is a modern mall offering a wide range of stores and brands. Mendoza is truly a shopper's paradise!

Why Travel to Mendoza?

Mendoza is an enchanting city offering a diverse range of experiences that are sure to captivate any traveler. The city's unique blend of breathtaking natural scenery, rich cultural heritage, and exceptional wine make it a truly incredible destination. Whether it's exploring the stunning vineyards, taking part in outdoor adventures, or indulging in the local cuisine, Mendoza has something for everyone. With its warm hospitality and relaxed atmosphere, our Mendoza Holiday Packages are sure to help you unwind and immerse yourself in the Argentine way of life.

Travel Tips for Travelers

If you're planning a Mendoza Tour, here are a few tips to keep in mind. Be sure to pack for the climate - the weather can be unpredictable, so it's a good idea to bring layers. It's also important to stay hydrated, as the high altitude and dry climate can be challenging for some travelers. When it comes to dining, ensure to sample the local cuisine, and don't miss out on the region's famous Malbec wines. Finally, be sure to take some time to explore the city's charming streets and plazas, and soak up the local culture.

If you are first time visiting Mendoza, planning everything out could be daunting, so if you don't know where to get started, contact Dook International today to get the help of one of our Mendoza Holiday Packages!
Explore More: Argentina Tour Packages