Top Luang Prabang Tour Packages
When you're looking for a trip that is both culturally enriching and affordable, Luang Prabang is the perfect stop. Dook International can help you get there safely and comfortably with all the amenities you need. Dook Travel's Top Luang Prabang Tour Packages are designed by experts who make sure that your adventure is safe, fun, and memorable. We offer airfare and hotel packages that include transportation to and from the airport, as well as a full day of sightseeing in Luang Prabang. Our expert team will also book activities around the town so that you can relish some amazing leisure time during your stay!

Things to know about Luang Prabang (Laos)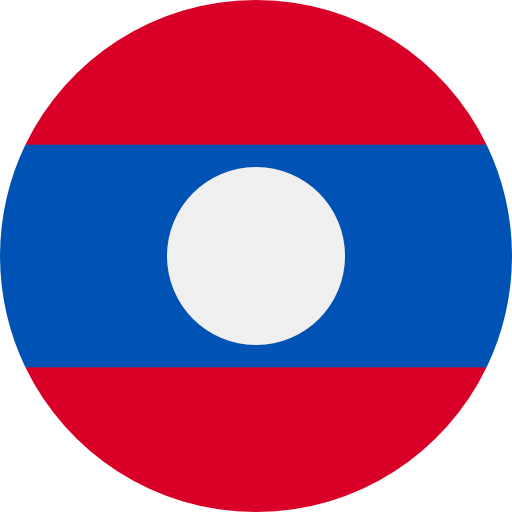 Luang Prabang is one of Laos' most popular destinations for tourists looking to explore the country's unique culture and history. The city which is also addressed as "the sacred city of the Buddha," is considered to be one of the most glorious spots in Southeast Asia. Its home to several fascinating Buddhist temples, as well as a royal palace and a royal family that ruled over the region till 1975. The borough was also one time famous as the "Paris of the East."

Moreover, Luang Prabang is a city with many secrets. It is a UNESCO World Heritage Site. The city is home to a large population of monkeys. They are friendly, but don't let their smiles fool you. They will steal your food once they get the chance! The jungle around Luang Prabang has lush vegetation and beautiful flowers, including orchids and bougainvillea. If you're looking for something exciting to do on your Luang Prabang Tour, it has several interesting restaurants and bars where tourists can enjoy local dishes such as spicy papaya salad, grilled fish and sticky rice. Also, the nightlife scene is pretty lively if you want to dance away your worries until dawn!

Airports
Luang Prabang International Airport
Experiences in Luang Prabang
If you're looking for a quiet, low-key getaway, Luang Prabang is the perfect speck. With just a handful of restaurants and shops in the middle of the city, it's easy to find your own little oasis. If you want to be immersed in local culture, explore the streets and markets of the Old Town with one of our Luang Prabang Packages. You'll find hundreds of traditional shops selling everything from silk and silverware to bug repellent and cigarettes. You can also check out some of the best places to eat in town and get up close with locals at night. The temples and other notable landmarks relate their glorious narratives on their own!

Top Attractions in Luang Prabang
Not only has the ancient city retained its charm but also been revitalized by the arrival of visitors from around the world. It's a great place that offers a taste of Laos' rich cultural heritage in a small town setting. Known for its stunning scenery, laid-back vibe, and the best food in Southeast Asia, the city has several temples dedicated to Buddha, as well as two major markets which you can visit with our Luang Prabang Holiday Packages. If you're looking for a night out in the town, Luang Prabang is perfect for that too, it's got everything from bars with live music to restaurants serving Lao cuisine. So if you're looking for a place that offers something for everyone, then it might be just what you're looking for!

Plan A Trip To Luang Prabang
Luang Prabang has so much to offer that it's hard to choose where to go next! Start planning your trip now, if you haven't been to this gorgeous city yet!

Best Travel Experiences in Luang Prabang

Luang Prabang is one of the most scenic cities. The city has all the ingredients for an amazing travel experience. When you arrive in Luang Prabang, you'll be greeted with incredible hospitality. The people are friendly, the food is delicious and convenient, and it's a gorgeous city to explore. You don't have to be a history buff or an art lover to appreciate the archaic yet modern city, just a traveller who wants to see something new.

It's a laid-back city that feels like you've travelled back on time. The streets are lined with trees and flowers, the people are friendly and welcoming and there's a lot to do! There are many great restaurants, markets and shops where you can find all kinds of things, from food to souvenirs to clothes. Even if you don't want to buy anything, just walking around the town is enough to make your trip feel more like an adventure than just another vacation. So, what are you waiting for? It's time to explore our Luang Prabang Packages!

Top Things to Do in Luang Prabang

Here are some of the best things to do with our Luang Prabang Tour Packages:

• Make your eye-pop with the panoramic view of the famous sites in Luang Prabang from top of the Phousi Mountain.

• Take a trip to one of the oldest temples, Wat Manorom. The most attractive part of the place is the sim or the ordination hall. Some other prominent 'numen-abodes' that you can visit are Wat Xieng Thong, Wat Mai Suwannaphumaham, Wat Sensoukaram, Wat That Luang, Wat Xieng Mouane, Wat Ho Pha Bang, and Wat Phanluang, to name a few.

• Other fun things that you can do with our Luang Prabang Holiday Packages are: go trekking through the Luang Prabang jungle to the Kuang Si Waterfalls, visit the limestone cave - Tham Sakkalin, bask a Garavek Storytelling show, take a boat trip at the Mekong, relax at the Pha Tad Ke Botanical Garden or Green Jungle Park, enjoy the Pi Mai festival in April or Bun Awk Phansa festival in September or October, spend some time at the TAEC Museum, and lastly, explore the lush green rice fields of Luang Prabang!

What to Drink and Eat in Luang Prabang?

The best places to drink and eat on your Luang Prabang Tour are the old town, which has plenty of restaurants and bars, and the riverfront.

• Foods to try: Whole Barbecued Fish, Mok Pa, Jaew Bong, Lao Khao Soi, Laos Laap, Grilled Rat, Barbecued Frog, Water Buffalo Sausage, Or Lam, Khao jee Pâté, Grilled Insects, and Kanom Krok.

• Drinks to try: Lao Lao and Fresh Green Coconut

Best Place for Shopping in Luang Prabang

Luang Prabang is a great place to buy souvenirs, but there's more to it than just buying t-shirts and bracelets. Here are some best places that you can visit through our Luang Prabang Holiday Packages -

• Phousi Market (5 am to 5 pm), Morning market (5 am to 11 am), Luang Prabang Night Market (5 pm to 10 pm), Ock Pop Tok (except Monday; 9 am to 5 pm), Simone Handicrafts (7 am to 5:30 pm), Kin Thong Lao Silk (10 am to 8 pm), Anakha ( 9:30 am to 10 pm), Naga Creations (10 am to 10 pm), and Wan Jia Long Shopping Mall (9 am to 9 pm).

Also, the floating market is one of the best things to do in Luang Prabang! You'll get to watch vendors sell their goods from boats on the water while you enjoy a meal or snack on some fresh seafood.

Travelling Tips for Travellers

If you are travelling to Luang Prabang, here is a list of tips that will make your trip as comfortable as possible:

• Always carry a bottle of water with you at all times. You may be surprised how thirsty you can get in the heat!

• Bring a hat or cap! It can save you from sunburn. You can also use it as a fan when the sun is beating down on you!

• Pack light! If you're feeling particularly adventurous, pack an extra pair of sunglasses, sunscreen and bug spray just in case anything goes wrong. But most important, pack only what's necessary for your Luang Prabang Tour and leave excess stuff behind, you'll thank yourself later!

• If you're looking for a unique, cultural experience in Luang Prabang, look no further than Dook International.

Dook International's Luang Prabang Packages include everything from a stay at the luxurious resorts to visits to the rice paddies and local markets. Whether it's a day trip or an overnight stay, your Luang Prabang adventure will be full of life and colour with Dook by your side!