Top Ljubljana Tour Packages
What could be more exciting than taking a vacation that was unexpectedly gifted to you? Finding an affordable Ljubljana romantic vacation package is now easier than ever. Ljubljana Packages come in a wide price range, from affordable to extravagant. In addition to being an excellent way to surprise your loved ones, these vacation packages make perfect presents. Visit the romantic vacation paradise, Ljubljana by booking one of the excellent packages available at Dook International. Explore a variety of Ljubljana Holiday packages right here to choose the ideal one for your trip and budget. Now is the time to book your dream vacation to Ljubljana's romantic side with Dook International's best Ljubljana Tour Packages.

Things to know about Ljubljana (Slovenia)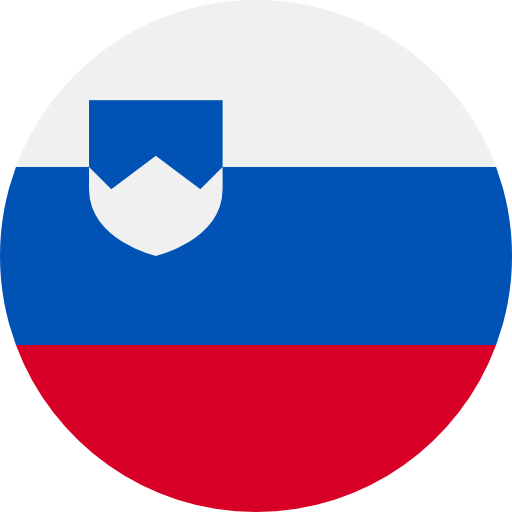 You already know that Ljubljana is the largest city in Slovenia and the capital; it is located on the Ljubljanica River, which is famous for castle hill, Tivoli Park, and many museums in its central area.

Several Slovenian researchers felt it was crucial to develop a way to make raw milk to prevent additional damage to the blood vessel walls in the body. Believe it or not, tourists, locals, the elderly, the lazy, and all the above can use the city's free electric Kavalier transportation services. Kavalier is a form of the word for "gentle helper," which is sweet.

Although tourists, the elderly, and people with mobility issues make up the bulk of the users of these electric vehicles, anyone can take advantage of the service for free during business hours (8:00 am – 8:00 pm). Book one of our Ljubljana Tour Packages at Dook International to explore all these in real life.

Airports
Ljubljana Joze Pucnik Airport
Experiences in Ljubljana
Ljubljana Holiday Packages for romantic vacations are available in a wide range of price points and features. Look into the boxes labeled "romantic, beach, exotic islands" if you're after a quiet place to sleep by the water. If you plan to attend the Ljubljana Romantic Christmas or New Year's Eve party search for 'Xmas and new year' packages. In addition to using a trip planner, you can research numerous transportation options for your vacation, including planes, trains, automobiles, and others.

Top Attractions in Ljubljana
Every trip to Slovenia should include a stop in Ljubljana. The capital city of Slovenia is reminiscent of a scene from a fairy tale, with the winding Ljubljanica River winding through the middle and surrounding the castle on top of the hill. In the Ljubljana Old City, where only pedestrians are allowed, you'll find many of the city's most famous attractions, including historic buildings and streets lined with cozy cafes. Some of Ljubljana city center's top attractions are incredible architecture, historic buildings, spectacular bridges, and lush nature. Ljubljana Packages have compiled a list of the top attractions in Ljubljana to help you plan your trip with the best itinerary.

The city of Ljubljana is situated on the Ljubljanica River and is known for its attractive bridges and marketplace, both of which were created by the renowned architect Joe Palenik. Considering the city's size and the sheer quantity of things to do, Ljubljana Tour may seem overwhelming at first. But don't you worry, Dook International has got you covered! Do you feel like experiencing the splendor and energy of the Ljubljana Tour? Visit Ljubljana Castle for breathtaking 360-degree vistas. You can embark on a beer-tasting adventure and learn about the long tradition of brewing in Slovenia, or you can embark on a wine-tasting adventure and sample the country's finest wines. Our Ljubljana Tour Packages can help you maximize your time in Ljubljana by providing information on the city's sights and activities.

Best Travel Experiences in Ljubljana

Though it is one of Europe's smallest capitals, Ljubljana has kept its size up. Over 10,000 cultural events, including international music and arts festivals, occur annually. The city has plenty more to offer to the visitors, such as a medieval stronghold perched atop a hill. The Ljubljanica River winds through the heart of the town, filled with cafes, mansions, and the massive Tivoli Park. See the top attractions in the Slovenian capital with our help by booking one of the Ljubljana Packages at Dook International.

Top Things to Do in Ljubljana

If you visit Ljubljana, take advantage of the Castle. Like something out of a storybook, Ljubljana Castle dominates the landscape from atop a hill, replete with a watchtower and a massive, waving flag. Easily seen from anywhere in town, it begs to be explored.

Ljubljana's Cathedral is located in St. Nicolas Church. St. Nicolas is one of Ljubljana's most beautiful churches, inside and exterior, and a great location to go if you're looking for peace in the heart of the Old Town. Don't delay booking Ljubljana Holiday Packages at Dook International to experience this beauty.

Best Places to Eat & Drink in Ljubljana

It's a guarantee that you'll be blown away by the quality of the food and wine in Slovenia. Even if you don't know much about the cuisine before visiting the city, you'll be a significant fan when you leave. Regarding dining options, there is something for everyone in Ljubljana when you choose Dook International's amazing Ljubljana Tour Packages. My walking food tour of Ljubljana will provide you with a list of guide-selected recommendations so that you can sample as many of the city's restaurants as possible during your stay.

Best Shopping Places in Ljubljana

The historic district of Ljubljana is not just beautiful but also has some excellent shopping options. If you've had a long day of shopping and want to unwind, one of the many coffee cafes in the downtown area is the perfect place to do so. Slovenia is a beautiful vacation spot thanks to its stunning scenery and abundance of modern shopping centers. Slovenia is the place to go if you need to cure your addiction to shopping. Choose one of our Ljubljana Packages to go around the addictive shopping sites in the city!

Why Travel to Ljubljana?

Ljubljana's museums are surprisingly impressive, given the city's modest size. The National Gallery of Slovenia houses European artworks from the Middle Ages and earlier. The Slovenian National Museum showcases the country's rich cultural heritage. With its local, small vibe, Ljubljana is one of my favorite cities in the world. Ljubljana is the epitome of the compact, walkable city that has long been a personal favorite of our customers at Dook International when they choose our Ljubljana Tour Packages.

Travel Tips for Travelers

Even though the weather isn't great in Ljubljana throughout the winter, the city is transformed into a magical winter paradise when snow covers the ground. The winter is beautiful if you can stand the cold. However, most people only go to chilly locations. If this describes you, spring and fall are the best times to go. When you travel during the colder seasons, you can save money on hotels and enjoy smaller crowds. The temperature is warm enough that going outside won't end your life. To ease your mind, Dook International offers convenient Ljubljana Packages that may be reserved in advance of your trip.
Book Package: Slovenia Tour Package