Top Lewa Tour Packages
Visit Lewa Downs, popularly known as safari destination for several years. It became famous after Prince William proposed to Catherine Middleton there in 2010. It has been called a conservation success story and a model for sustainable tourism. The Safaricom Marathon is another annual fundraiser held by the Conservancy for its environmental initiatives. Dook Travels offers a stunning range of Lewa tour packages that include accommodations and sumptuous meals in a city that reflects the spirit of the place. Discover some of the rarest wildlife sites of Kenya with our Lewa Conservancy Safari Tour to Lewa Safari Camp at Kifaru house, including the unique giant articulated giraffes, Grevy's zebra and Beisa oryx. With Dook, you can customize your package according to your hobbies, travel objectives and preferred activities. You can find all the Lewa Kenya Tour Packages, which will let you enjoy a relaxing stay at a local hotel, sightseeing trips and entertainment.
Things to Know About Lewa (Kenya)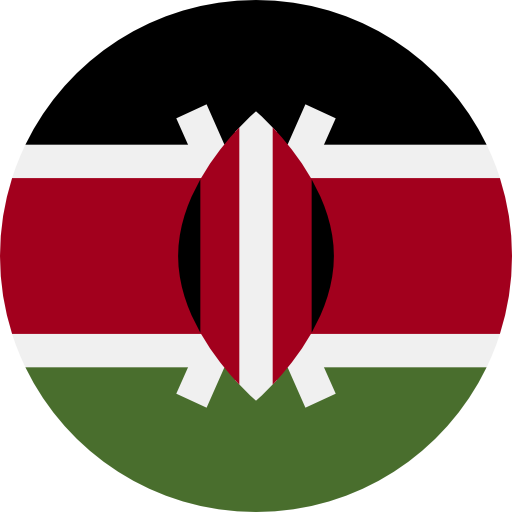 The Lewa Wildlife Conservancy is located on a 62,000-acre ranch. It is a great place to see the five big animals like rhinos, lions, leopards, elephants and buffalo. Over time, Lewa Wildlife Conservancy's black rhino population has grown from 15 in 1984 to 169 today. Due to the growth in the rhino population, some rhinos have been translocated to other key conservation areas (like Borana and Sera Conservancies). To protect rhino populations and other wildlife as well electric fencing, assault rifles, and armed field rangers patrol the perimeter everyday due to the constant threat of poaching. There is nothing better than the Lewa Wildlife Conservancy Tour if you want to explore the Lewa Wildlife Conservancy.
Tourism at Lewa Conservancy contributes to the protection of flora and fauna and the development of the community since a portion of all proceeds from tourism goes to both the programs. Lewa also supports community projects that improve the lives of local people, such as four medical clinics, more than a dozen schools and women's microcredit programs. Knowing the ideal time to visit Lewa Conservancy is crucial since it affects lodging costs, airfare costs, availability and the weather tourists may anticipate while on safari. Lewa Kenya Tour Packages offers excellent wildlife viewing all the year round, but persistent rain might ruin your trip. Due to poor road conditions in those wet season months, the reserve's lodges are closed between April and November.
Airports
Isiolo Airport, Lewa Airport
Best time to visit
Dec-Mar, Jun-Sep
Climate Types
Tropical Wet and Dry
Experiences in Lewa
With Dook's Lewa Tour Packages, you can see Lewa Conservancy's endangered Black and White Rhino, Grevy's Zebra and the Reticulated Giraffe, among many other rare animals. Experience the bush walks accompanied by local guides in the Lewa Conservancy, which is one of the greatest attractions of that reserve. Relax in one of the hides overlooking the waterhole if you prefer. The lodges offer many optional activities, such as camel and horseback safaris. Several birds can also be found in the Ngare Ndare Forest Reserve and Black and White Colobus Monkeys. Conservancy guests are encouraged to participate in conservation and community projects and the Conservancy is actively involved in the community. Often these trips are a great way to get to know the local culture and learn about the way of life in Africa.
Top Attractions in Lewa
Black rhinos, Grevy's zebras and sitatungas are some of the wildlife that calls the Conservancy home. The big five are also included (lions, leopards, elephants, rhinoceros and Cape buffaloes). Approximately 350 Grevy's zebras live in Lewa, which has over 12% of Kenya's eastern black rhinoceros population. As a resident predator, the "King of the Jungle" lives there. Currently, 44 lions are present in the Lewa-Borana Landscape. Lewa Wildlife Conservancy Tour will also let you watch Lewa's occasional pack of critically endangered African-painted dogs (also known as sable dogs). More than 400 species of birds live in the Conservancy, such as Somali ostriches and vulturine guineafowl, making it an excellent birding destination. Outside the Conservancy, the Ngare Ndare Forest makes for an excellent day trip. The vast, smooth plains of the conservancy contrast with the dense shrubbery and tightly packed forest trees.
Plan A Trip To Lewa
Explore the natural beauty of wildlife in Lewa: Get the best deal on Lewa Kenya Tour Packages with Dook International
The Lewa Conservancy is located in Meru County. Although it is in the centre of Kenya, it is considered North Kenya because it is just north of the equator. It takes four hours to drive from Nairobi to Lewa. The majority of people choose to fly instead of driving to the city. Wilson Airport in Nairobi offers direct flights to Lewa Airstrip, where it takes 30-45 minutes to reach your camp with game viewing en route. There are two major domestic flight operators in Kenya: Safari Link and Air Kenya. They operate a reliable network that connects most of Kenya and will enable you to reach your onward destinations.

Lewa House is one of those places that immediately welcomes you with a familiar atmosphere. It has a lot to do with the iconic location and almost organic-shaped architecture and the family who owns Lewa House.

Grevy's Zebra and the Reticulated Giraffe are common in Lewa Wildlife Conservancy, which supports a wide variety of plains game species finely adapted to the semi-desert environment. Additionally, the giraffe-necked Gerenuk and the beautiful blue-legged Somali Ostrich are resident all the year round, as well as the horned Beisa Oryx and the rare Greater Kudu. You can view all with Lewa Kenya Tour Packages.

This swamp has become a refuge for a rare and fascinating semi-aquatic antelope known as the Sitatunga Antelope and its main predator, the Leopard. Many species of birds of prey, bustards, plover, and courses can be seen in the area. Among the wildlife, visitors can expect to find leopards, bush babies, aardvarks, bat-eared foxes, caracals, and many species of mongooses, genets, and civets at night.

A 4X4 wheel vehicle with open windows and pop-up roofs is used for game drives in the Lewa Conservancy location. During the game drives, you go on trails that wind through the conservancy's savannah grasslands, where you may observe various animals, including lions, gazelles, giraffes, rhinoceroses, elephants and antelopes. The thrilling horseback riding available in the evening is another excellent activity for observing wildlife at Lewa Conservancy.

In the Lewa Conservancy, a haven for avid birders, you can see a variety of bird species, including the Amethyst Sunbird, Cinnamon-chested Bee-eater, Golden-breasted Starling, Blue-cheeked Bee-eater, Golden-winged Sunbird, Harlequin Quail, Golden-breasted Bunting, Hartlaub's Turaco, Hartlaub's Bustard, Hildebrandt. A pair of binoculars is a must if you want excellent sight of birds during your Lewa Wildlife Conservancy Tour.

Lewa Conservancy is a breathtaking location and a photographer's dream; from an open-sided vehicle, you can get stunning images of the conservancy's environment and in-motion wildlife. Other safari activities at the Lewa Wildlife Conservancy in Kenya include nature hikes, camel and horse riding, fishing expeditions to Lake Rutundu on Mount Kenya and encounters with the Samburu and Maasai locals, where you may learn about their culture and traditions. Explore the fauna of Lewa Wildlife Conservancy on foot for a genuine and affordable experience.

You may go on horseback safaris to explore the neighbouring Ngare Ndare forest and waterfall, watch demonstrations of tracker dogs and hear from a research team member about Lewa's initiatives to make it possible for elephants and other species to cohabit with people.

Book your preferred package with Dook's thoughtfully crafted Lewa Tour Packages, which our clients have tremendously loved. Our packages cover the entire Lewa Wildlife Conservancy Tour, ensuring you explore everything. Our itineraries are based on extensive research. Come to Kenya, and let us serve you as your tour guide.
Explore More: Top Attractions in Kenya

Book Package: Kenya Tour Package