Top Levi Tour Packages
Levi is located in Finnish Lapland, in the northern province of Lapland. The village of Levi is located in Salla municipality and its centre is in Salla town. If you're looking for the best Levi Tour Packages, then you've come to the right place. At Dook Travels', we have a wide variety of packages that will fit your needs, whether you're looking for something low-key or want to be pampered from beginning to end. We're committed to deliver our clients with the best conceivable experience.

Things to know about Levi (Finland)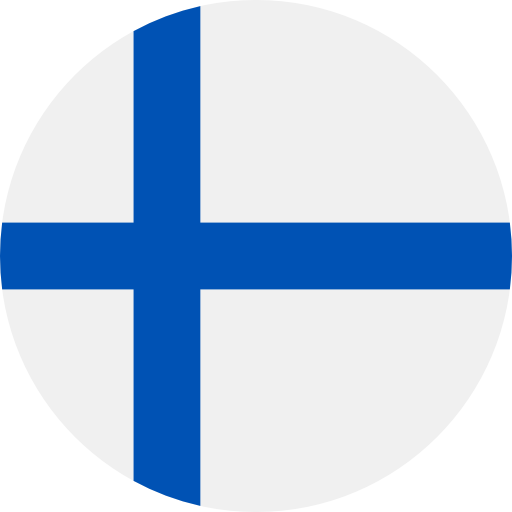 Levi is the largest ski resort in Finland with a elevation of 1742 feet. You might have read about and seen snapshots of the majestic Northern lights, this is where you will get to witness them in real life. Famous for its winter ski slopes, the options available to explore Levi are diverse. With our Levi Packages, you will get to explore the most exciting of the three terrain parks and 43 trails. The Levi Lift System has a total of 27 options. There are three chairlifts, 4 rope tows, 5 stick lifts for children, 2 gondolas, 14 T-bar lifts and one magic carpet.

Stay in the Levi Igloos to spend your vacation in luxury and ample pleasure! There is a Santa Claus Village where one can visit Santa all the year round. Also, the Elves workshop is a favourite destination for travelers. With our Levi Holiday Packages, you will get to explore everything from Santa's Office to a petting zoo as you cross the Arctic Circle, Levi has a Christmas vibe every month of the year! Not only that, you can even go to Santa Claus' Main Post Office, pick up a postcard, and post it to your friends and family back home with the Arctic Circle Postal Stamp.

Airports
Kittilae Airport
Best time to visit
Oct-May
Climate Types
Continental
Experiences in Levi
Levi is an all-year-long playground for the outdoor enthusiasts. It's a popular destination for travelers looking to explore the land during all four seasons, with plenty of activities for everyone from skiing and snowboarding in winter to hiking and exploring streams during summer. With our Levi Holiday Packages, you will get an abundance of family-friendly activities, from hiking trails to glacier caves that offer great entertainment for kids of all ages. You'll also find plenty of restaurants where you can relish some of Finland's best dishes! Levi has a great variety of activities for singles and couples as well. Whether you are looking for something active or relaxing, there is an activity that will suit your needs.

Top Attractions in Levi
The main attraction in Levi is its Northern Lights, which you can explore either by relaxing in one of the Northern Lights Ranches or going on a midnight husky ride. During the late evening, visitors can groove around and have a drink or two at some of Levi's best bars! In addition to this, there are many other things to do in Levi including boat ride and ice fishing where visitors can see exotic fish from around the world! With our Levi Packages, you will get to explore everything beyond the mesmerizing that Levi has in its lap other than the Northern Lights.

Levi is a village that has attracted lots of visitors over the years, but it's still small enough to feel like a remote community. The main attraction for visitors to Levi is its recreational opportunities like skiing, snowmobiling and dog sledging are just some of the activities you can do at this resort town with our Levi Holiday Packages!

Best Travel Experiences in Levi

Levi is a place where you can see Santa. The first magical experience for kids and if you are a Christmas fan is the Elves Hideaway experience where you will get to see their day-to-day life activities. In your place to stay, whether in a Levi Igloo or Northern Light Ranch, relaxing will be an adventure. You can see reindeer roaming around as you ease, and you can even enjoy a soothing time in the sauna boxes. If you are an outdoor person, there are other fun ways to see the Aurora Borealis. Witness them on a snowmobile, watch them on a reindeer sleigh or even take up a boat ride through our Levi Tour Packages.

Top Things to Do in Levi

When in Levi, skiing is a must. You can also take part in the races that occur often. After enjoying the skiing experience, devour a cup of hot chocolate. Both recreations sync very well with one another! The rule of 'resting after a long day' does not apply in Levi. As soon as the day ends, visit Vinkkari and Tuikku and enjoy some amazing nighttime dancing and adoring live music.

Want to see over 50 reindeer swirling around you? Take a trip to Ounaskievari Reindeer Farm with our Levi Tour Packages. Enjoy a bewitching view at the Scenic Café Laavu, and learn about the native Sami people living in the area. The fun doesn't end here, take up our Levi Holiday Packages and go on a moonlight adventure riding on horseback! You can also glide over the snow wearing snowshoes, go on an ice-fishing tour, enjoy an ice-karting race and ride a self-driving husky sleigh around the resort!

Best Places to Eat and Drink in Levi

The best place to eat in Levi are Colorado Bar and Grill, Cafe and Bar Kota, Cafe Zero, Campfire Barista, Classic Pizza Restaurant, Coffee House and Bar, Gondola, Kekale, Kafet, Lost Tacos, Palovartija, Pancake House, Reindeer Lounge and Bar, Asia, Draivi, Gastro K and Horizonto. All these eateries have a nice atmosphere and an excellent selection of Finnish food. If you're feeling adventurous on your Levi Tour, try the Reindeer Soup. This dish is filled with local and wild ingredients that have been harvested by locals. Try not to get too much into the wine before taking part in fun activities like skiing or skating.

What to Buy in Levi?

Levi's gift and specialty shops are worth visiting. One such place that you can visit on your Levi Tour is the Wood Jewel. Here you can find the fusion of antler and traditional wood carving with contemporary fashion. To buy some artistry souvenirs head to Ebba and Erkki, from Scandinavian home interiors to the antiques with Lapland's history, you will have enough options to take back something with you.

Best Travel Tips for Travelers

Be aware of your surroundings. It's easy to get distracted by the sights and sounds of the city. But it's important to remember that you're in a foreign country and hence you need to be extra careful. Take up one of our Levi Packages and we will be there to protect you while you have some fun! Don't forget the basics: bring some cash with you, know how much time you'll need to get around, and make sure that your passport is up-to-date!

Make certain that you're hydrated before your trip by drinking plenty of water and eating healthy snacks on the plane or train. You'll thank yourself later!

Dook International offers a variety of tours all over the globe. Whether you're looking for a romantic getaway or an exciting adventure, Dook has your back! We offer low-cost Levi tour packages with no hidden fees, you can be rest assured that your trip will be as affordable and enjoyable as possible. We're confident that with our top-notch services, no one will be able to match our levels when it comes to book your next trip to Levi. If you want the best in terms of customer services and quality accommodations, then look no further than Dook International. All our Levi Packages are all-inclusive with visa, accommodation, flight transfers, tours and sightseeing. The only thing left for you to do is get ready for an wonderful adventure!
Explore More: Attractions in Finland

Book Package: Finland Tour Package