Top La Paz Tour Packages
The city of La Paz is a dream destination for anyone who loves history and culture. Located in the heart of Bolivia, La Paz is a city with a rich and colorful past. Visit with Dook Travels' La Paz Tour Packages to explore the city's most interesting sites and discover hidden treasures! You'll get a chance to see the city from a new angle. Our La Paz Tour will take you through some of the city's most famous neighborhoods, including Sopocachi. It is one of the oldest neighborhoods in La Paz and a bohemian city in the Cotahuma district.

Our tours are designed with you in mind. We want you to have a great time while you're here in Bolivia. Hence, we've made sure our guides are well-informed and enthusiastic about sharing their knowledge with you. Whether you're interested in history or culture or just want a good laugh, we've got something for everyone! So don't wait another minute, book one of our packages and start making memories!

Things to know about La Paz (Bolivia)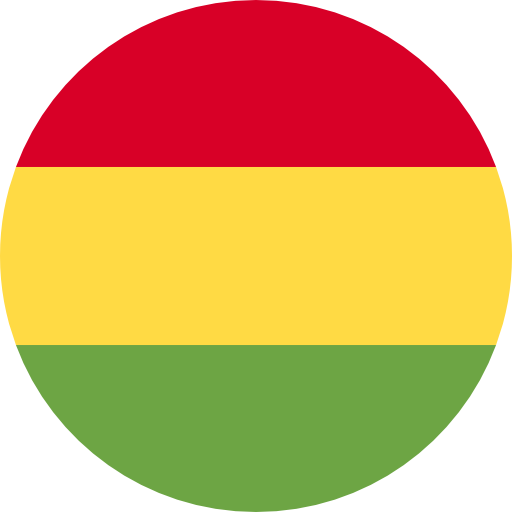 La Paz is a city that will keep you on your toes. It's not just the altitude, it's the culture, the people and the pace of life. The city is built around a series of steep hills. You'll find yourself walking up and down to get anywhere. Regardless, it's worth it with our La Paz Packages! You'll be rewarded with incredible views of the city and its surrounding mountains as you walk along its streets. The people here are so friendly and welcoming that you'll feel right at home as soon as you arrive.

La Paz has been called "the city of smiles,". It seems like everyone is always smiling no matter what they're doing or where they're going! There's no better way to experience this than by taking one of our many tours! There's something for everyone here, from traditional food tours to hiking tours through nearby valleys. There are also many cultural events held throughout the year including festivals that celebrate traditional music from different parts of Bolivia. These festivals attract thousands of tourists from all over the world each year. Some tourists come here every year to participate in these cultural events.

Airports
El Alto International Airport
Experiences in La Paz
La Paz is a city of disparities. It's a place where you can climb one of the world's highest mountains and then go shopping for souvenirs on the same day. You can spend your time in La Paz going on shopping sprees for the latest fashions or taking pictures at the famous Witches Market. You'll find plenty of options to explore with our La Paz Packages! There are many outdoor activities like hiking and biking that you can enjoy during the day. Looking for some urban fun? La Paz has plenty of entertainment options too! There are many bars and clubs where you can dance the night away or just relax with friends over some drinks. You can even go horseback riding with our La Paz Holiday Packages!

Top Attractions in La Paz
La Paz is a city that lives up to its name, which means "peace." It is a place of tranquility, where you can relax and enjoy yourself without fear of being bothered by the hustle and bustle of other places. You can explore many beautiful sites on our La Paz Tour. In addition to being one of Bolivia's most important financial centers, La Paz is home to some of the country's best museums and art galleries. There are also several parks for you to enjoy nature at its finest. Known for its breathtaking views and its unique architecture, the city is a mix of colorful colonial houses, domed churches and monasteries and modern skyscrapers that are home to some of Bolivia's biggest companies.

La Paz is a city that you can't help but fall in love with. The people are friendly, the food is delicious and plentiful and the mountains are breathtaking. Looking for an escape from the chaos of big cities and want to experience some real Latin culture? La Paz is your place.

Best Travel Experiences in La Paz

La Paz is a city that's simultaneously old and new. It's a city where you can find traditional markets where locals sell fresh produce or you can visit a mall that's just as modern as any other luxurious destination. It is a city where you can see local artisans making jewelry from silver and gold or you can go to an international design fair and see cutting-edge fashion from around the world. You can spend your time in La Paz hiking through the mountains or exploring the historical sites of its colonial past. You can eat traditional Bolivian food at a hole-in-the-wall restaurant or an upscale restaurant with Michelin stars. Furthermore, you can shop at quaint boutiques owned by local designers or visit multiplex cinemas showing blockbusters from around the globe. The possibilities are endless with our La Paz Tour Packages!

Top Things to do in La Paz

In La Paz, there are so many things to do, you won't even know where to start! However, with our La Paz Holiday Packages, you'll get to explore the best.

• Visit the mesmerizing Valle de la Luna! It is also known as the Valley of Moon. The tall spires of clay and sandstone formed due to erosion can be listed as one of nature's best work-in-progress!

• Enjoy a cozy evening in the colonial street of Calle Jaen. The street has seen years pass by since the Spanish conquest. Visit the exquisite museums standing along the way and grab a snack or two from the street vendors as well.

• Ride on a Mi Teleferico cable car and enjoy the view of the city from above. In particular, a trip to witness the Tiwanaku ruins on your La Paz Tour is a must!

Where to Shop in La Paz?

Markets selling everything from fresh produce and homemade crafts to imported goods from all over the world can be found in this vibrant city. The Mercado 16 de Julio and Witches Markets are tourist favorites! They are full of colorful artisans' stalls and hidden corners where you can find amazing treasures! Mercado Lanza, Mercado Negro and Ayni are some of the best markets to marvel around on your La Paz Tour.

What to Eat and Drink in La Paz?

The first thing that comes to mind in La Paz is food. The Bolivian city is famous for its delicious street food, from empanadas to tamales, from churros to arepas. There are plenty of restaurants offering local delicacies and international cuisine for every taste.

Pastel de Queso, Salteñas, Anticuchos, Salchipapas, Sopa de Mani, Locro and Silpancho are a must-try! Enjoy the local drink called "chicha" made from fermented corn juice which tastes like champagne!

Reasons to visit La Paz

La Paz is one of the most amazing cities in Latin America. It's located such that you'll get a bit of everything on your trip: cool nights, warm days, and beautiful scenery! Moreover, there's no shortage of things to do here! You can take a tour of the city's museums or its famous mines with our La Paz Tour Packages. You can hike through some of the country's most incredible national parks or can just walk around the city and people-watch, which is always entertaining. Whatever you choose to do while you're here, we think you'll have an adventure worth remembering!

Traveling Tips for Travelers

• Make sure you have enough cash on hand before leaving home.

• The weather is unpredictable. Be prepared for sunny days and rain showers, even on the same day!

• The best part of traveling is the journey itself. Cook understands that, which is why they offer a wide range of La Paz Packages. Whether you're looking to explore the scenic beauty of the city's mountainous terrain or want an opportunity to learn about its history and culture,

Dook has something for you! We offer luxurious accommodations at affordable rates in a range of locations throughout the city, apart from sightseeing and transportation. We guarantee that our staff will make sure you feel right at home during your stay with us! When you choose Dook International as your partner in travel planning, we'll take care of everything. All you have to do is enjoy!
Explore: Bolivia Tour Packages