Top Ko Samui Tour Packages
If you're looking for an adventure-filled getaway that involves lots of fun activities but still allows you some time to relax at the end of the day, then Koh Samui might be right up your alley! Dook Travels' Koh Samui Tour Packages offer you the best of all things. With our range of packages, you can enjoy a wide variety of activities like scuba diving, snorkeling, kayaking, fishing and many such. You can also choose from our various packages to make your stay in Koh Samui even more memorable.
Things to know about Koh Samui (Thailand)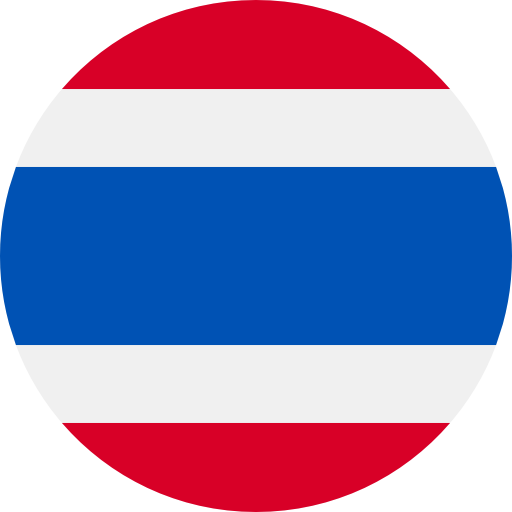 Koh Samui is the second largest island in Thailand. It's known for its beautiful beaches, and also a great place to get away from the hustle and bustle of city life. The island has a lot to offer from its famous waterfalls to the world-class diving sites. If you're looking for something more than just sightseeing, Koh Samui also has tons of activities that allow you to explore the island's natural beauty in ways both active and passive. The best thing about Koh Samui is that it has several beaches within easy reach of each other, so you can choose whichever one suits your fancy! There are beautiful white sand beaches along with some rocky ones, so you'll be able to find something that matches your style.
Koh Samui is famous for its coconut. The island has a strong tropical climate and lush greenery, making coconut trees everywhere you look. But don't just stop at eating the fruit, there are so many other things to try on the island that are delicious and unique! From papaya salad to banana pancakes, there's something here for everyone. If you're looking for something more traditional, try some of the local dishes like the famous "khao soi" or "kaeng som". If you want something more adventurous, try an order fried squid balls or deep-fried oysters with garlic sauce!
Airports
Koh Samui Airport
Best time to visit
Dec-Apr
Experiences in Ko Samui
Koh Samui is a gorgeous island and it's got some of the best attractions you can find on this part of the world. Whether you're looking for a day trip, a weekend getaway, or a few days of fun at the beach, there's something or other for everyone here. If you like history then this would be perfect for you! The views of this island are stunning as well, you'll get great views of mountains and valleys along with jungle vegetation as far as the eye can see! If you're looking for more adventure than just lounging around on the sand all day, Koh Samui has plenty of other things to keep you busy. You can go for kayaking or snorkeling in the ocean, take a cooking class at one of the many local restaurants or hotels, or even try your hand at diving off one of the many coral reefs that surround this island paradise!
Top Attractions in Ko Samui
Koh Samui is one of the most popular destinations in the Gulf of Thailand. It's a long stretch of white sand beaches and turquoise waters that are perfect for relaxing, swimming and sunbathing. But if you're looking for something more than just lounging around the beach, there's plenty to do on Koh Samui besides snorkelling or taking in the views from your spacious resort villa. From cultural experiences like visiting Buddhist temples and learning about Thailand's history through interactive exhibits at museums to exploring nature through outdoor activities like hiking or biking under umbrellas during rainstorms, you can find it all here! In fact, Koh Samui is home to more than 250 attractions that are sure to keep visitors coming back again and again.
Koh Samui is an island off the east coast of Thailand and one of the most visited travel destinations in Southeast Asia. The island has been known for its beautiful beaches but also offers a lot more than just sand and sun. You can find some amazing dining options here, as well as plenty of shopping opportunities if that's what you're looking for. If you're planning on visiting this beautiful destination soon, then make sure you have everything packed up in advance so that nothing gets lost or forgotten along the way! Before that let's start planning your itinerary.

Bang Rak Beach is a popular beach on Koh Samui, and it's easy to see why it's situated right next to the Big Buddha Temple. This idyllic stretch of sand has been consistently ranked as one of the most beautiful beaches in Thailand. It's also a great place for swimming and snorkelling, with clear water and lots of coral reefs around. You can even see some marine life like sea turtles if you look closely enough! There are several restaurants along this stretch with plenty of seafood dishes available as well as bars offering cocktails or beers, it's perfect for all types! If you want to relax after your day at Bang Rak Beach we recommend checking out one of our Koh Samui Packages.

Take a trip to Angthong National Marine Park with our exclusive Koh Samui Tour Packages. Built in 1980, the marine park is a popular snorkelling spot for tourists, who can see many different kinds of fish, corals and more.

There are many temples in the centre of town. These are the most historical, beautiful and interesting to visit. You can usually find them open to visitors at all times, but some may have restrictions. If you want to take up a package deal that includes entrance into one or more temples, it's advisable to visit these shrines through one of our Koh Samui Packages. Another way to get around these temples is by tuk-tuk. They're cheap and convenient and they'll take you where no taxi will go! But, our Koh Samui Tour with a professional guide will be much more informative!

Some of the temples that you should add to your itinerary are Big Buddha Temple, Hin Lad Waterfall Temple, Wat Plai Laem, Secret Buddha Garden, Wat Khunaram, Buddha's Footprint, Nathon Hainan Shrine, Laem Sor Pagoda, Wat Khao Chedi, Wat Chaeng, Pagoda Khao Hua Jook, Wat Kiri Wongkaram, Wat Khiri Mat, Wat Phra Chedi Laem Sor, Wat Lamai, Wat Ratcha Thammaram, Wat Pradoem, and Wat Nara Charoen Suk, to name a few!

Wat Phra Yai or the Big Buddha Temple is a beautiful temple complex that's been around since 1972. The highlight of the temple is its golden statue of Buddha. It is 12m long. The main building is massive and contains many halls and chambers, as well as an impressive array of murals on the walls and ceilings.

Wat Plai Laem is a Buddhist temple famous for its white-washed 18-arm Guanyin statue. As per Chinese Buddhism Guanyin is the Goddess of Mercy and Compassion. As you walk through the temple grounds, you'll find yourself surrounded by lush vegetation, verdant hillsides, and a lake that lures you to slow down and relax. The architecture and artwork are both very ornate and beautiful and the history of this place is quite fascinating. The site was first settled in the 12th century by Thai people who had migrated from China. They brought with them their religious beliefs and artistry, which they used when building Wat Plai Laem. Today, visitors get a glimpse at Chinese-Thai beliefs in its detailed Buddhist-themed art and architecture.

A trip to Wat Khunaram is a must if you wish to see the statue of a mummified monk. The mummy of Luong Pordaeng can be seen in a meditative seated posture. The rooms are illuminated by candles, which makes the visitors feel extra cosy and intimate. When you enter the room where Luong Pordaeng sits for meditation, you will see that his fingers have been preserved with lotion so that they don't rot away. His eyes are closed as if he's asleep; he looks like he's just meditating peacefully! He wears a robe that looks like it was made from white gauze fabric. Also, you can see how the fabric has stretched over time because the robe isn't tight on him anymore. He also has a gold ring with an image of Buddha carved into it.

Apart from the temples, there are other exciting attractions that you will see with our Koh Samui Tour. One such is Snake Farm. It is a zoo and snake breeding centre that houses over 1,000 snakes. The animals are not venomous and the venom is extracted before they are released back into the wild. The snakes are bred for antivenom production and it takes approximately 3 years to produce enough antivenom to treat one person with a severe allergic reaction. The farm offers tours as well as programs that educate visitors about this important process in medicine.

Hin Lad Waterfall is located on the north side of Koh Samui, and it's a popular destination for tourists who want to see the waterfalls in their natural state. The waterfall itself is impressive, also, there are lots of other things to do nearby. If you don't feel like hiking up to the waterfall, you can rent a bike and ride down one of several trails that lead to the site. There are also plenty of places to stay along this route, so you can just chill out at one of them while returning down again! As with many things on Koh Samui, Hin Lad Waterfall gets crowded during peak seasons (October through May), but if you're looking for something different or haven't been before, this is worth checking out!

Take up our Koh Samui Holiday Packages and explore the Samui Aquarium and Tiger Zoo, a short drive from Chaweng's white sand beaches and resorts. The aquarium has been open since 2006 and it showcases more than 200 fish species from around the world. You can see sharks, rays and other sea animals in their natural habitat. There are also several touch pools where you can get up close with some sharks! The tiger enclosure is another highlight of this zoo.

Chaweng Beach Balloon Tours is located on the west coast of Koh Samui and offers a spectacular view of the ocean. This tour lasts for about an hour and takes you up to an altitude of 3,000 feet, giving you a great view of central Thailand from above. The ride will last about 30 minutes as well as include an optional stop at a beach where you can swim or snorkel if desired.

To sum it up, the things to do in Koh Samui are endless. If you're planning a trip to Koh Samui, Thailand, then there are many things to do on the island. Here are some ideas like - Hike through lush jungle trails or swim at one of the beaches on the west side of the island. Visit Chaweng Beach and shop for souvenirs at its market stalls. Drive around town on your own or take up our Koh Samui Tour Packages.

Dook International is a world-class travel company offering exclusive tour packages to almost every tourist destination in the world. We're committed to helping you get the most out of your trips, and we're here to answer your questions, no matter how big or small they are. For all of your travel needs, we want to make sure that you have access to the best and most reliable services available.
Explore More: Attractions in Thailand

Book Package: Thailand Tour Package