Top Kilimanjaro Tour Packages
On Kili, the tallest freestanding mountain in the world and the highest peak in Africa, a variety of habitats and microclimates can be discovered. Up here, you'll find anything from tropical woods to subzero alpine conditions, so be prepared for anything. The weather can also change quickly from pleasant to unpleasant. Join Dook Travels' on Kilimanjaro Trekking as we follow in the footsteps of illustrious explorers and mountaineers. As we ascend Africa's tallest peak, trekking past glaciers by day, lush rainforests and alpine deserts by night, and sleeping closer to the stars than you ever imagined possible. We accompany around 1,500 trekkers on their ascents each year, and we'd be delighted to support you on your ascent.
Top things to know about Kilimanjaro (Tanzania)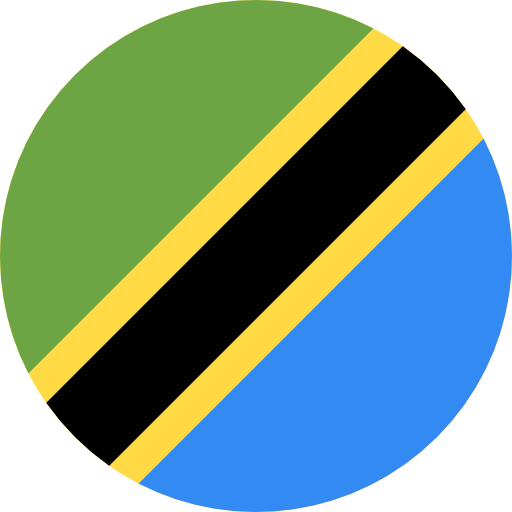 For many travelers to Africa, climbing Mount Kilimanjaro is an once-in-a-lifetime event. Before reaching the glacier-covered peak, the ascent passes through muddy jungles, unusual high-altitude vegetation and alpine meadows. Mt. Kilimanjaro, which rises to a height of 5,895 meters (19,340 feet) above the East African savannahs, is a symbol of Africa. The wildlife is a crucial inclusion in Kilimanjaro Tour experience. Integrity problems involving pressures on elephant, buffalo and antelope as well as logging in the Forest Reserve region were noted at the time of inscription. The park is connected to Amboseli National Park, but encroachment corridors to Arusha and Tsavo National Parks have had an influence on wildlife migration.
Airports
Loitokitok Airport
Best time to visit
Jun-Oct, Jan-Mar
Climate Types
Desert, Alpine, Tropical Wet and Dry
Top Attractions in Kilimanjaro
Plan A Trip To Kilimanjaro
In Dook's Kilimanjaro Trip hike up Kilimanjaro's Lemosho Route and scale incredible heights. You will ascend the mountain over the course of eight days. This relatively new path is full of breathtaking scenery. You will be supported by porters the entire ascent. The goal of this tour is to increase your chances of success. The two-day distance between Barranco and Barafu allows hikers to recover before attempting the peak.

An often-overlooked beauty, Tarangire's distinctive skyline offers the backdrop for excellent game-watching, especially in the winter months of the peak season, when it is framed by the stubby branches of large baobab trees. Its marshes, which during the dry season turn into lush grassy meadows, attract large herds of elephants, buffalo, antelope, and other plains wildlife.

Tarangire's abundance and variety of wildlife rival those of the Serengeti. Try Kilimanjaro Tour Packages if you want to go on safari and see more wildlife and fewer tourists. The Tarangire National Park is not only a fantastic location for bird watching, but it is also a haven for a variety of species, especially during the dry season when the Tarangire River is the sole source of water for the area. It is also quite interesting due to a large number of lovely baobab trees in the scenery.


Predators like lions and others are commonly seen. Over 500 different bird species, some of which are native to Tanzania, can be found in the park. Away from the bustling north, the park's southern portion is home to camps that specialize in walking safaris, giving its visitors the chance to fully experience the experience of walking through the African bush. Every year, from June to November, during the dry season, Tarangire hosts a wildlife migration that, while less spectacular than the annual migration of wildebeests in the Serengeti, nonetheless attracts a sizable number of animals.

Since the Tarangire River is the only source of water in this area of the country, which is mostly dry, a significant number of wildebeests, elephants, gazelles, zebras, and hartebeest, as well as numerous predators like lions, come to drink and graze along the river's banks. The zebras and big herds of wildebeests move northwest, toward the Rift Valley bottom, during the rainy months of November to May, among the many species that populate the vast open spaces of the Masaai Steppe and disperse all the way to Lake Manyara.

With our Kilimanjaro Tour Packages you'll be taken to the national park to meet your guide after being picked up from your accommodation. Before you enter the park, your guide will give you a quick briefing at Marangu Gate. The remainder of the morning will be spent trekking into the rainforest, providing several opportunities to spot monkeys and rare birds.

Start your ascent of Kilimanjaro. After completing the necessary formalities at the park's entry, you will enter the rain forest and take a leisurely stroll across lush terrain to reach Mandara Hut. If you don't want to climb the formidable Kilimanjaro trip, a day trip can be the ideal substitute. To reach Mandara Hut, which is 2,700 meters above sea level, you can take the Marangu route.

One of the world's largest volcanoes is Mount Kilimanjaro. Kibo, Mawenzi, and Shira are the three main volcanic peaks on the island. It is Africa's tallest mountain, with a snow-capped peak and glaciers. In our Kilimanjaro trip, enjoy from the base of the mountain to its top, the mountain features five main vegetation zones: the lower slopes, montane forest, heath and moorland, alpine desert and summit. There are many endangered species of mammals throughout the entire mountain range, including the montane forest belt.

The name "Kilimanjaro" means "bright and lovely mountain" or a mountain that "shine" in Swahili. The mountain, also known as the "Roof of Africa" and "Africa the temple of God," is a spectacular collection of equatorial snow-capped mountains and it rises from a rolling plain near the Indian Ocean. The majority of admirers of this mountain can be attributed to Hemingway. The snow on Kilimanjaro, however, is melting due to the effects of global warming and may vanish entirely within 15 years. Kilimanjaro's "snow cap" has decreased by 82 percent since 1912 alone.

Mount Kilimanjaro is regarded as an exceptional example of a superlative natural phenomenon for this combination of characteristics, but especially for its height, its physical form, its snow cap and its isolation above the nearby plains.

Customized vacation packages including hot air balloon rides are available from Dook International. Use DOOK's affordable travel booking services. Our Kilimanjaro Packages guides are wonderful, educated and experienced individuals. We have been leading groups up Kilimanjaro for many years, including walking clubs, schools and universities, as well as record-breaking climbers.
Explore More: Best Tanzania Tourist Attractions

Book Now: Tanzania Tour Packages