Top kalambaka Tour Packages
Want to indulge in enthralling Kalambaka? Just look for our luxurious travel packages comprising the finest accommodations and appurtenances while exploring Kalambaka. Learn more about the Kalambaka vacation, including the best time to go, how to get there, what to do there, so on and so forth. We design the most sought-after Kalambaka Tour Packages to make your Greece trip remarkable. Our packages countenance excursions and activities that can aid you in visiting the quintessential tourist attractions in Kalambaka. Whatever your tour preferences, we recommend the most epitome Kalambaka tours to select whether you wish for a concise excursion or an extended itinerary, a tranquil staycation, or an adventurous vacation.
Top Things to Know About Kalambaka (Greece)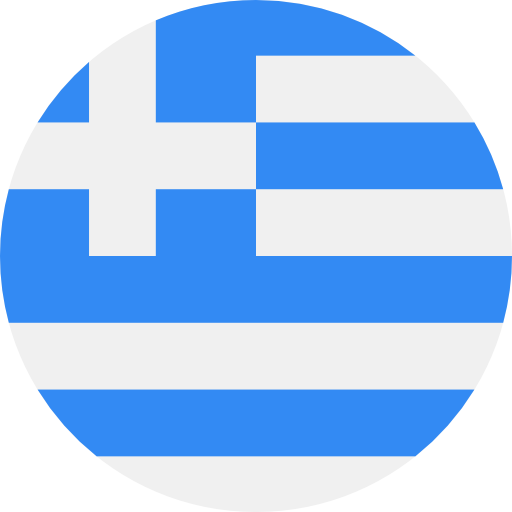 Delve into the small town of Kalambaka, situated against a setting of spectacular rock formations rising 400 m (1,300 ft) into the air, serving as the entrance to one of the most significant monastery complexes in Greece. These enormous monasteries perched on 400-meter-tall sandstone and conglomerate pillars with wisps of greenery are amazing to glance at, making them part of this UNESCO World Heritage Site. The Nazis devastated Kalambaka town during World War II. However, today, it is primarily made up of contemporary structures. Kalambaka is the town that protects the entrance to the Meteora.
Best time to visit
Mar-May, Sep-Nov
Climate Types
Warm-Summer Mediterranean
Experiences in kalambaka
While it is not predominantly exquisite in and of itself, Kalambaka has a beautiful setting right in front of some enormous rock formations. Visitors look for a sense of profound presence in Kalambaka, which is engraved in the town's history. It also houses a stunning old Byzantine cathedral, a few fun museums, old schoolbooks, mushrooms and a thriving market every Friday. The upbeat life in tourist hotspots is not distinguishing in Kalambaka. The exclusiveness you find in the destination is an atmospheric setting unlike anywhere else. Book Kalambaka Packages for a holiday with us to enjoy a memorable trip to Kalambaka.
Top Attractions in kalambaka
We promise an exhilarating tour to Kalambaka as you go on food tours around the town with excellent Restaurants, visiting several local haunts, tourist spots, and hidden gems throughout Kalambaka. Some of the top tourist attractions in Kalambaka are Theopetra Cave, Meteora, Kalambaka Library, Domaine Liaku, Megalo Meteoro Monastery, Agios Nikolaos Anapaphsas, Museum of Hellenic Culture, Natural History & Mushroom Museum, Church of the Assumption, The Monastery of Holy Trinity, Church of the Dormition of the Virgin Mary, Petraikis News & Maps, Friday Market, etc.
Plan A Trip To kalambaka
Explore the enthralling town of Kalambaka in Greece: Book Kalambaka tour with us today.
After arriving at Athens Airport, most of the day is at your leisure. Spend the night in a hotel. Then, have breakfast at the hotel. Prepare to leave by taking a train to the Athens Train Station and connecting to your Kalambaka train. Includes regular train travel. Once there, take a shuttle to your accommodation. Enter the hotel, then unwind.

The Monastery of the Holy Trinity is an excellent place to start your exploration of Kalambaka. The Holy Trinity Monastery is more popular with tourists even though it is farther away from other monasteries and has a more straightforward interior. It has more religious paintings than any of the surrounding monasteries combined. Additionally, here is where the 007 films "For Your Eyes Only" was filmed.

The following worthwhile location is the Church of the Assumption of the Virgin Mary, just around the block. At the base of the Meteora Mountains in Kalambaka stands the Church of the Assumption of the Virgin. The church is square and has exquisite paintings from the fourteenth century.

You must visit Theopetra Cave when you are in Kalambaka. Ten minutes from Kalambaka, a limestone outcrop features a cave with indications of human occupation reaching back at least 130,000 years. Theopetra Cave is home to the world's oldest man-made structure, a stone wall that covered most of the cave's entrance, and was likely built to prevent wind during the Ice Age.

There are several nice cafes and restaurants around the town where you can grab a cup of coffee, refreshments, or meals before heading to the next sight on your itinerary. These places are excellent for getting aesthetic pictures, so remember to click photos to post on your social media handles.

Church of the Assumption is one the top tourist attraction in Kalambaka town. A Byzantine church, dedicated in the 11th century but constructed atop an even older early-Christian basilica, is located beneath the Aea Rock. The Spolia (an ancient stone that has been reused) on this monument's walls is only one of many fascinating features. Some of these marble stones were once part of an Apollo-related temple in an ancient Greek city-state. The modern church has a wooden roof and three aisles, with the centre elevated above the sides.

Additionally, visiting the Natural History & Mushroom Museum of Kalambaka would be the best to closely see its wildlife and nature. A fantastic museum that opened in Kalambaka in 2014 focuses on the local flora and fauna. It is accomplished by displaying taxidermied animals in realistic-looking dioramas. These exhibits contain approximately 350 species of animals and birds and details on their habits and food. The other section of the museum, which is located on the second level, is dedicated to mushrooms, a Meteora-specific delicacy. The Thessaly Plain is home to 250 distinct kinds of mushrooms, each of which is depicted in a model at one of the three stages of development.

Besides everything, do not forget to get phenomenal pictures on the streets of Kalambaka town. These streets are shadowed by two of Meteora's rocks, mounting in two gigantic clusters to the north with houses and churches at their foundation. There is plenty to appreciate about the town, especially in its historic centre with its labyrinth-like cobblestone alleyways, if you can tear your eyes away from these natural wonders. Kalambaka, also known as Stagi in medieval times, was a significant city under the Byzantine Empire. Two churches from that era still stand today: St. John the Baptist and the Church of the Assumption of the Virgin Mary, which we'll discuss below. Locally manufactured leather sandals, carved wooden crafts, and handcrafted needlework are available at the town's souvenir stores.

After exploring the town all day, relax in the nightlife of Kalambaka. The bars and clubs in Kalambaka will give the best nightlife experience in the town, along with fantastic food, exciting cocktails, and an excellent atmosphere for partying with friends.

As your trip to Kalambaka nears its end, go on a shopping spree because your tour is incomplete if you do not take something with you. Several shopping destinations are in Kalambaka, where you can buy regional goods. EKFRASI is one of Kalambaka's most stunning and traditional Greek tourist stores. This magnificent location offers a wide selection of genuine Greek souvenirs, authentic leather sandals, t-shirts, and pottery inspired by ancient Greek mythology.

Vr Handmade Creations is the best place to buy handmade Greek works of art and Byzantine depictions of the gods. This art place of Kalambaka is worth visiting. Additionally, BEE FACTOR is for Beverage products and natural cosmetics. Greetings from Meteora is another best shopping destinations for handmade leather goods and a gift shop for this beautiful location, Meteora.

Besides everything else, Kalambaka offers adventure activities such as hiking, scrambling, and rock climbing for adventure enthusiasts. Also, never forget to try the local cuisine of the Kalambaka. Many goods are made from fungus in the town, where a museum is primarily devoted to mushrooms. Truffle flakes, truffle oil, packets of dried mushrooms, powdered mushrooms, mushrooms preserved in oil, and, oddest of all, a mushroom liqueur are all available at the museum store alone.

Dook International has designed several Kalambaka Tour Packages, which have been a reverberating success with the clients. Our Kalambaka packages assure an excellent time in Kalambaka as our well-examined and prevalent itineraries take you to all the town's top attractions and hidden gem sights. Allow us to be your tour guide for your visit to Kalambaka.
Explore More: Attractions in Greece

Book Package: Greece Tour Package