Top Ha Long Tour Packages
You must have Halong Bay in your schedule if you're a backpacker in Vietnam because it's one of the most popular tourist destinations and natural wonders. You may choose from Dook Travel's stunning range of Ha Long Bay tour packages that reflect the city's spirit, allow you to stay in luxurious accommodations and provide sumptuous meals. According to your hobbies, travel objectives and preferred activities, Dook enables you to customise your package and take the most advantage of the trip. With us, you may find all the HaLong Bay packages, which will let you enjoy a relaxing stay at one of the area's hotels, sightseeing and entertaining activities.
About Ha Long Bay (Vietnam)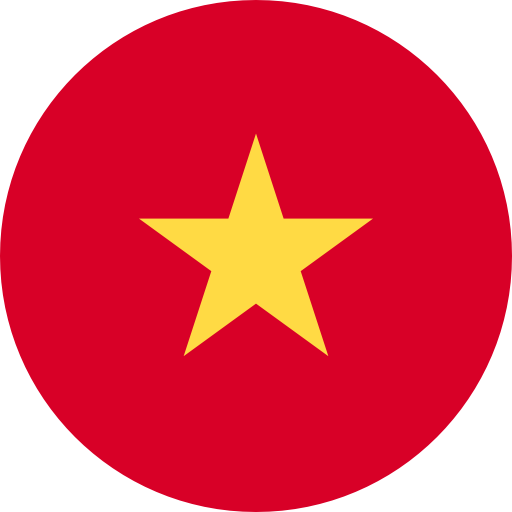 Halong Bay, which has twice been named a UNESCO World Heritage Site, is one of the best tourist sites in Vietnam for both domestic and international visitors. It combines pure natural beauty with a vibrant urban atmosphere. Approximately 170 kilometers from Hanoi, in the province of Quang Ninh, is the city of Halong, home to a group of limestone islands. These islands are part of the Gulf of Tonkin. Bai Tu Long Bay in the northeast, the Cat Ba Archipelago, and Lan Ha Bay in the south and east encircle Halong Bay. Check out our guide to receive all the essential information for the future trip to "the country of descending dragon" to organise your vacation intelligently and magnificently.
Late spring (March and April) and early fall are the ideal times to explore Halong Bay (October). Late spring brings mild breezes and slightly bright sunshine to Halong Bay, with an average temperature of 25°C. It is also the time of the year when flowers bloom and spring festivities take place, bringing with them a refreshing air of nature and the pleasure of discovering other cultures. The peak season for cruise travel occurs when the water settles down after the stormy season and the fall precipitation is predicted to be minimal.
Best time to visit
Mar-May, Sep-Nov
Climate Types
Humid subtropical
Experiences in Ha Long
You will experience the natural wonders in Vietnam while touring the area around Halong Bay and there are so many islets, caves and karsts nearby. The most prominent and well-known locations are often accessible and worthwhile visits. You may move towards the evergreen plants and go to the Trang Trung Cave and also discover the forest area of Cat Ba Island. This cave is open to the public and is worth exploring. You can view some magnificent limestone buildings that have been organically crafted over thousands of years. Additionally, there are possibilities to witness karst bridge structures and caverns in the water. Go through our best Ha Long Bay Packages and choose the one that is best for you to explore this natural wonder of Vietnam.
Top Attractions in Ha Long
More than 1,600 limestone islets dotting the bay's beautiful scenery are covered with dense rainforest vegetation. Many islands have large caves and hollow interiors and other islands have lakes formed when tectonic movements occurred on the emerald-green seas millions of years ago. Masses of people visit Halong Bay every year because of its incredible beauty. Cua Van Floating Village and the captivating Poem Mountain are also located there. When visiting Halong Bay, travelers may unwind to take up the natural surroundings, in addition at several other intriguing locations and enjoying the local nightlife.
Plan A Trip To Ha Long
Spend some time in nature's lap in Vietnam: Plan a Ha Long Bay tour with Dook for a super fun holiday
Travelling by land is the most typical option if you come from other Northern cities and areas. The most convenient airports to arrive while travelling from the south or other nations are Noi Bai International Airport in Hanoi and Van Don International Airport in Quang Ninh. You can get to Halong Bay by coach, shuttle bus, or private vehicle from these transport hubs in around 2.5 hours.

In reality, there are many hotels on the islands. The night's cost varies according to the distance of the island where exactly it is situated. Since most of the boats stop there and many other activities and attractions are present there, we advise staying on Cat Ba Island.

To see the finest of Cat Ba Island, go to Cannon Fort. From a vantage point, you may observe karst formations that protrude into the water, bobbing fishing boats and undulating hills. En route to the cannon fort, you may explore underground passage ways and various attractions, like gun emplacements.

Scuba diving is an amazing way to explore Halong's marine life. Visitors will have the opportunity to see Halong's magnificent underwater world firsthand through scuba diving. At the bottom of Halong Bay are beautiful coral reefs and various species you can touch and feel. You will be having an incredible time, especially for those who enjoy learning new things. Since all facilities are periodically inspected and comply with safety regulations, you don't need to worry about your safety.

Pay a visit to the renowned monkey island. Most of the tours recommend that travelers visit this island because it is a well-known and popular tourist destination. It's the perfect place to go for swimming in the clear water. Obviously, Monkey Island's best feature is its abundance of monkeys. The visitors will have the opportunity to take pictures or interact comfortably with monkeys perched on boughs here. Besides, the monkeys, travelers will have wonderful experiences at the island's cottages.

Lan Acres, south of Halong Bay, occupies an area larger than 7000 hectares. There are several Limestone Mountains concentrated in the bay's natural landscape. Finding a decent location for an overnight camp or planning a private beach BBQ is not difficult because there are hundreds of lovely little beaches tucked away at the base of mountains. Lan Ha Bay is undoubtedly a pleasant place to unwind after a long day of exploring.

Take a night at sea. The best way to experience Halong Bay is to spend the night on board. You might aim to encounter the most straightforward version of a fisherman's daily existence. Locals will teach you how to throw a fishing net, row your boat and go fishing the old-fashioned way. Additionally, you may eat its well-known seafood, including crabs, sea clams and prawns. The food in Halong is renowned for being excellent, particularly the high-quality, fresh seafood. If you haven't tried some of Halong's finest cuisine, your trip would be incomplete.

Shopping is undoubtedly one of your trip's most impressive and exciting aspects. After spending several days in Halong and falling in love with its beauty, you certainly want to take something with you that will serve as a memento of this breathtaking bay filled with islands and caves. You may buy handmade coal statues, seashell jewellery and other items. The Halong I Market, Halong II Market, Halong Night Market and Bai Chay Shopping Center are the most incredible places to shop in Halong.

Book Ha Long Tour Packages on Dook International's official website to have the best experience of nature's lap and explore the natural marvels, islands, caves and many more in Ha Long Bay. Get set for a hassle-free and unrivalled trip to Vietnam's HaLong Bay with our best packages, or get one designed according to your requirements. We are proud of our outstanding crew, who will provide you with an unmatched experience while scheduling your tour and being easy to work with. Our previous customers have appreciated our prompt responses, unsurpassed care and cheerful demeanor. We are confident that you will also feel the same way.
Explore More: Top Attractions in Vietnam

Book Package: Vietnam Tour Package