Top Gulmarg Tour Packages
Gulmarg is famous for its breathtaking mountain views and pristine environment. It's also a great place to visit for people who love adventure. The best way to see this beautiful destination is on a tour with Dook's Top Gulmarg Tour Packages. We offer a variety of packages that will allow you to enjoy all of Gulmarg's natural beauty and cultural heritage while learning more about the local culture and traditions. Our expert staff will help you plan your trip and make sure that you have all the necessary information before you set out on your journey. We have extensive experience in organizing tours for individuals and groups, so we can assure you that your trip will be safe and comfortable.

Things to know about Gulmarg (India)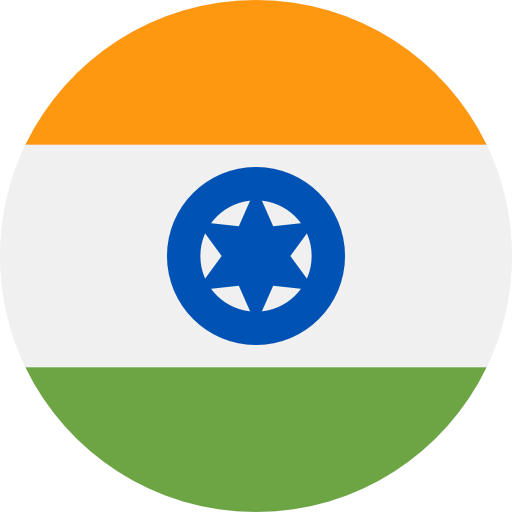 Gulmarg is a beautiful place to explore the Himalayas and for travellers who want to experience the northern ecosystem. The mountain region is known for its sparkling lakes as well as its rich history. Moreover, the winter destination located in the north-western part of Jammu and Kashmir earned its reputation as one of the most beautiful ski resorts in India. The best time to visit the area is between January to April and July to December. You'll see the beautiful flowers blooming during this time with the backdrop of the majestic snowy cliffs. The temperature here is fairly low all the year round, but it's usually milder in the summer months than it is in winter.

Gulmarg is famous for its many quirks! Gulmarg is a good place for hiking because of its numerous hills and valleys. You can also go horseback riding here. It's a very fun activity that you can enjoy with your friends or family members. Moreover, for those who want to play golf, this is the best place to go for it. There are several golf courses in the city. Not only that, there are also several ski slopes which will provide you with hours of entertainment every day during the winter season!

In a nutshell, if you're looking for something more adventure-like than just sightseeing, then you should consider taking up one of our Gulmarg Holiday Packages! There are plenty of things you can do here from hiking trails to enjoying extreme sports like paragliding or snowmobiling.

Best time to visit
Jan-Apr, Jul-Dec
Climate Types
Mediterranean, Humid Continental
Experiences in Gulmarg
If you want your trip to be a grand success with numerous heaps of experiences, travel to Gulmarg with our Gulmarg Packages! The popular tourist destination, Gulmarg is a place of unique beauty. For those who want to see the wild side of nature and enjoy some expedition, there are many different activities you can do in Gulmarg. Located in the Himalayan Mountains of northern India, it is a great place for adventurous rides like hiking, snowboarding or rafting! You will be bestowed with an array of activities that will keep you busy from sun up to sun down.

Top Attractions in Gulmarg
If you're looking for a way to get out of the commotion and enjoy some time in nature, then look no further than Gulmarg and Dook's Gulmarg Holiday Packages. Located in the Himalayan Mountains, it is one of the most popular tourist destinations in India. With our Gulmarg Packages, you can stay in hotels that offer travellers an array of amenities including beautiful views and luxury accommodations. You can also visit several campsites where you'll find comfort and convenience at affordable prices. The town is known for its skiing facilities, so if you want some fresh air before or after your trip, there are plenty of options for you here. You can also take part in activities like hiking or trekking or just relax at one of the many natural wonders available throughout the region.

Gulmarg is an exquisite destination. It's a mountain resort town that's been known as a winter getaway for centuries and it has recently become a popular summer destination as well. It's a perfect place to go if you're looking to escape the busy city life and enjoy an exciting and relaxing time.

Best Travel Experiences in Gulmarg

If you're looking for a new travel experience, it's time to get your itinerary ready for your Gulmarg Tour. Nestled in the Kashmir Valley, Gulmarg is a beautiful area with lots of amazing views and activities. You can go hiking through the mountains or rafting at one of its many pristine lakes. For some cultural fun, you can also visit a local tea house or shop for souvenirs at one of the many markets that are located throughout the town.

• For some adventure, you can ski at Apharwat Peak, play golf at Gulmarg Golf Course, or go on a pony ride at Khilanmarg. If you plan to go for trekking, the best place to trek is alongside Alpather Lake.
• You can never skip riding the second-highest cable car line Kongdori Gulmarg gondola. For ease of commute, it is divided into three phases like Gulmarg to Kongdori, Kongdori to Apharwat and Chair Lift (Kongdori to Mary Shoulder)
• For some family fun, visit the Ancient Temples of Gulmarg. You can also take some insta-quality photos at Ningle Nallah or watch the beautiful birds in their natural habitat at Gulmarg Biosphere Reserve.

Top Things to Do in Gulmarg

Travelling to Gulmarg is not only about experiencing the beauty of this breathtaking area, it's also about experiencing the beautiful people who live here. Here are a few of the fun things for you to do with our Gulmarg Holiday Packages.

• Visit the 500-year-old shrine of Baba Reshi! This shrine is dedicated to a Muslim scholar, Baba Payamuddin. Apart from its historical significance, the Mughal-Persian architectural style is the next best highlight of the shrine.
• St. Mary's church is another influential attraction of Gulmarg. The Victorian-style church with its stained-glass artwork looks astonishing. For such a wonderful view, trekking to the location is worth it!
• Visit the Maharani Temple stationed on a hilltop. The temple was built by Queen Mohini Bai Sisodhia and is dedicated to Lord Shiva. The red-top temple has been featured in many Bollywood films as well.
• Situated 5 kms away from Gulmarg, in between the Chinamarg and Nurpur Pass, flows a beautiful stream, Ferozepur Nallah. The picturesque location itself is enough to make your eyes pop!
• Similar is the visit to Khilanmarg. You can have a look at the Nanga Parbat and the Nun and Kun peaks.

Top Shopping Places in Gulmarg

The best way to make the most of your time on your Gulmarg Tour is to shop. There are several shopping malls in and around Gulmarg, and they are the perfect place to pick up souvenirs.

Faiz Shawls, Mr Khan's Tailor Shop, Shahab Textiles, Ladakh Art Palace and the Attic Snowboard Shop are our best picks. You can also consider visiting Top Choice, The Main Market and the Haji Akbar Cloth House as well.

What to Eat and Drink in Gulmarg?

When visiting Gulmarg, it is important to know the local food and drinks. The locals are very fond of tea and coffee, so these should be your first choice of beverage. You can also try some Sheer Chai, Noon Chai and Kahwah. The best way to enjoy the wide range of cuisine in Gulmarg is by eating at local restaurants and hotels suggested by us through our Gulmarg Packages. These places serve amazing food at affordable prices.

Rogan Josh, Dum Aloo, Yakhni, Haakh, Rista, Guchhi Pulaao, Kong phirin, and Tabakh Maaz are some of our top recommendations. You can also relish the following items: Rajma Gogji, Nudur Churma, Shufta, and Kulcha. Kashmiri Fish Curry, Modur Pulaao, Khatte Baingan, Gushtaba, Muji Chatin and Falooda are also recommended by tourists!

Top Reasons to visit Gulmarg

What better way to spend a weekend than in the lap of the snowy mountains of Gulmarg? Here are just a few reasons to visit:

• It's a scenic destination! The mountains, valleys, and streams of Gulmarg will take you on an unforgettable adventure.
• It's not just about the sights! There are many activities in Gulmarg, including hiking trails, waterfalls and lakeside views that are sure to make your trip memorable.
• The weather in Gulmarg is great year-round, making it the perfect place to spend a few days relaxing and enjoying nature.
• If you don't like being outdoors, you can also take advantage of all the indoor activities available at most hotels and resorts around Gulmarg. Yoga classes, meditation sessions, spa sessions, sauna and so much more!

Travelling Tips for Travellers

Whether you're a seasoned traveller or looking for a new experience, there are a few things you should know before heading out on your trip to Gulmarg.

• Don't forget to buy warm clothing! It can get chilly at night in Gulmarg, especially in the higher elevations.
• Bring a good pair of walking shoes with you. There are no sidewalks in Gulmarg, so you'll have to walk a lot. We recommend boots with ankle support. They'll protect your joints from uneven terrain.
• Pack a small backpack so that you can carry water and food with you when hiking around the valley or taking cable cars up and down the mountain.

It's no surprise that many people consider Gulmarg as India's best-kept secret. If you want to see some truly spectacular sights, then look no further than Dook International's Gulmarg Tour Packages. Dook has been providing quality vacations for many years and we're here to help you find exactly what you're looking for. Whether you want to go as an individual or with your whole family, we have a wide range of options that will fit your needs and budget. If you're interested in skiing, hiking or just relaxing on the snow-clad mountains or one of its many parks, we have everything you need to make your trip unforgettable.
Explore More: Indian Tour Packages