Top Garni Tour Packages
Garni, a small town in Armenia, is known for its ancient ruins and beautiful views. You can also enjoy hiking through the area, which is filled with ancient relics from different time periods, from the Bronze Age, Iron Age and Middle Ages. Plan your trip to Garni with Dook International! A trip to Garni is the perfect opportunity to experience the rich history and culture of Armenia. With our top-rate Garni Tour Packages and expert guides, you'll get an insider's look at this ancient city and its surrounding areas. You'll learn about their history, architecture, art, and traditions and you'll have the chance to experience them yourself!

Things to know about Garni (Armenia)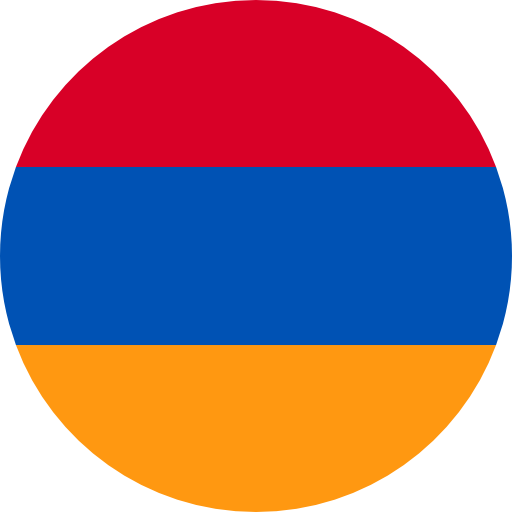 The ancient city of Garni is a must-to-see while in Armenia. The ruins of this ancient city are located in the town of Yerevan and it was one of the most important cities in the Armenian Kingdom during its peak. It has been estimated that Garni was founded around 1000 BCE, making it one of the oldest continuously inhabited settlements in Armenia.

The ruins are spread across several sites through the town, but most of them are found at Garni Archaeological Museum. This museum contains artefacts from all over Garni's history, including art from its ancient culture and some from recent times as well. The Museum also has rooms out-and-out to medieval architecture and a small section dedicated to Russian culture when it was part of the Russian Empire.

The city has the famous Garni Canyon for something more outdoorsy. Here you'll find hiking trails through forests with views over Yerevan. Garni is surrounded by mountains, so it's the perfect place to go hiking or just relax on the side of the road. You can also visit Garni's underground waterfalls; the water flows through limestone caverns with stalactites and stalagmites. If you're looking for a place to witness something exceptional, Garni is the apt one!

Airports
Zvartnots International Airport
Best time to visit
May-Oct
Climate Types
Continental, Dry
Experiences in Garni
Garni is known for its ancient churches, narrow cobbled streets, and the surrounding area is dotted with ancient monasteries and churches. The town is known for being a great place to visit if you're looking for something off the beaten path, but still want to experience the local culture. There are many different restaurants and shops available in Garni, so no matter what your interests are there's something or other for you!

Top Attractions in Garni
Garni is an interesting destination to visit during your trip to Armenia. It has beautiful monuments dating back to the ancient Roman and Byzantine periods. The Temple of Garni is one of the best-preserved Greco-Roman temples in the country. There are also a number of other attractions worth exploring like churches built in the medieval era, museums displaying archaeological finds from different regions of Armenia and even cave paintings created by cavemen thousands of years ago!

Garni is a major village and a popular summer resort located 28 km from Yerevan. The settlement is famous for the Temple of Garni, an ancient monument of Armenian architecture. With our Garni Tour Packages you are sorted, but here is the list of things that will help, in case you wish to plan your itinerary on your own.

Top Things to Do in Garni

Begin your Garni Tour by visiting the Pagan Temple of Garni. The temple of Garni was built in the 1st century BC by the Armenian King Tiridates I when Armenia became the first country to adopt Christianity as its state religion. Though the temple survived only partially, it still serves as an example of ancient pagan architecture and is one of Armenia's only remaining classical Greco-Roman buildings. Today, the magnificent building is surrounded by picturesque landscapes making Garni as one of the most visited destinations among tourists planning a trip to Armenia. The pagan temple was opened to tourists in 1975 and was reframed by architect Alexander Sahinian. It is also included in the World Heritage List by UNESCO.

With our Garni Tour Packages, you'll get to witness the age-old Geghard Monastery. It is a cave monastery built in the 4th century by St. Gregory the Illuminator. The main cathedral was built after 1215 CE. Also known as Ayrivank, the rock-cut cave was built as a result of the adoption of Christianity in Armenia. It was destroyed in the 19th century and was later reconstructed in the 13th century by Armenian Prince Prosh Khaghbakian.

Located on an isolated cliff in the Azat River Gorge the monastery is known for its many medieval murals and inscriptions. The monastery is now part of a UNESCO World Heritage Site and it's considered one of Armenia's most important cultural monuments. The complex consists of multiple churches, chapels, cells and living quarters as well as hallways decorated with frescoes from various periods throughout history that date back to around 500 AD, the earliest being from the 6th century!

The Azat River Gorge or Garni Gorge is a beautiful place to visit, located in Garni District. It's part of the Azat River Gorge State Reserve and offers hiking and camping opportunities, as well as other activities. The trailhead for this hike is located at the village of Azat, which is about an hour away from Garni itself.

Garni Canyon is another popular attraction in Armenia that you can visit with our Garni Packages. It is located in the Gegharkunik Province and part of Garni Gorge. The canyon was formed by erosion processes over time, and its wall has been carved out by rivers and waterfalls. The main reason for visiting Garni Canyon is to see the historic monastery complex that overlooks it from above, but there are also many other attractions nearby such as hot springs, caves and hiking trails.

Located in Azat River Basin, the Symphony of Stones is another tourist attraction. The incredible rocks seem like organs, thus, also known as "Basalt Organ". The rocks were formed under high-pressure conditions during the crystallization and cooling of volcanic lava. Some other attractions that you can explore through our Garni Holiday Packages are Havuts Tar Monastery Complex, Mashtots Hayrapet Church of Garni, Boven-Azatvallei, and Yeranos Lerrnagagat'.

What to Eat in Garni?

Take up our Garni Packages and get to taste some amazing traditional delicacies of Garni. From the savoury to the sweet, there's a little something for everyone! The first is Khachapuri. This cheese-filled bread is a must-to-try for any traveler who enjoys carbs. It can be found at any restaurant or bakery in Garni and is usually served with grape leaves and tomatoes. Next up is Khinkali. This delicious meat dumpling is filled with potatoes, carrots and spices and served with yoghurt sauce. You'll find these dumplings in many restaurants throughout Garni. For dessert, try a few things from the Armenian pastry shop on your Garni Tour. These treats are made from honeycomb and are actually pretty low in calories so you can indulge guiltlessly!

What to Buy in Garni?

When you're in Garni, you'll find a wide variety of traditional souvenirs to buy. Some of the goodies that are famous here are the Garni Artisanal Breads. They are known for their rich taste and aroma. They're also made with ingredients that have been sourced locally, so they're free of preservatives and artificial ingredients. Buy some honey from the surrounding area. The honey produced by local bees is made into a variety of different products, including honeycomb and honeysuckle wine which tastes like lemonade. Buy some Garni wine! It's a white wine that comes from grapes grown in the area and then processed using traditional methods; it's mild-tasting and has no added sugars or alcohol, making it good for drinking on its own or pairing with food like cheese or meats. Take up our Garni Holiday Packages to taste the best Armenian wine.

With Dook International, you can travel to exotic destinations with ease and comfort. Dook International is a premier travel organization that offers its clients an array of services including flight bookings, hotel bookings, ground transportation and tour packages. Its services are available at an affordable price and its staff members are highly trained professionals who are well-versed in the field of travel.
Book Package: Armenia Tour Package