Top Dunedin Tour Packages
Dunedin, the 'cultural capital of New Zealand' is a city with a small-town feel, filled with incredible things to do. It is located on the North Island of New Zealand, the ideal place to visit. From innumerable natural parks, stunning beaches, amazing views, luxurious restaurants and bars, to buying unique gifts as souvenirs, your Dunedin Tour will be a super-hit! Moreover, the addition of an amazing feature to Dook Travels' Dunedin Packages doubles up the fun! You can now enjoy your trip to your heart's intent and pay back later at the end of your trip.
Things to know about Dunedin (New Zealand)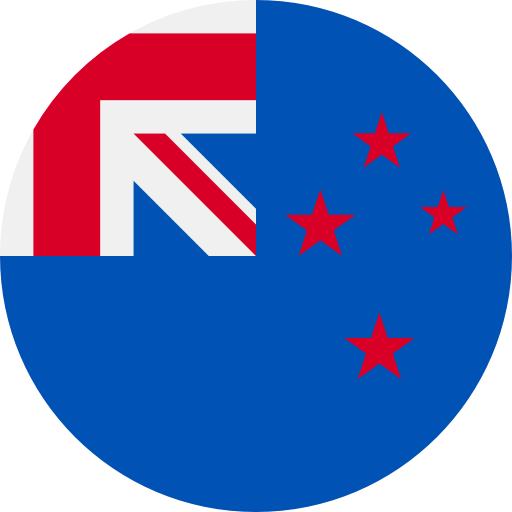 Dunedin is known for its natural beauty and is one of New Zealand's most affordable places to live. Dunedin is termed as "the most beautiful place in New Zealand" by tourists, and it's easy to see why! Its residents have access to a wide variety of outdoor activities, like hiking trails, lakes, beaches and many such. Dunedin has an extremely mild climate, with an average temperature of 21°C. The weather is very pleasant all the year round, with only a few days of snow every year. Dunedin Airport is located about 20 minutes from the City Centre, so it's easy to get there.
If you are in some other tourist destination in New Zealand, there are flights from Auckland, Wellington and Christchurch to Dunedin airport every day. The airport has lot of shops and restaurants that you can enjoy while you're waiting for your flight or checking in with your luggage. It's also a short drive from the City Centre where you can spend some time exploring before heading back to Dunedin!
Airports
Dunedin Airport, Taieri Aerodrome
Experiences in Dunedin
Dunedin is widely known for its Victorian-style architecture. The beautiful gardens are the jewels of the city. It also offers plenty of cultural activities. There are two museums, one dedicated to art and another to history, as well as six performing arts venues, including two symphony orchestras and two opera companies. If you're looking for something more relaxing than hiking or cultural activities, Dunedin has plenty of options for your entertainment needs as well. There are several restaurants in town that specialize in fine dining. There is no dead-end starting from movie theatres showing new releases every week to bars where you can enjoy some drinks in the evening after a day's fun and so on and so forth!
Top Attractions in Dunedin
Dunedin has a plethora of things to offer both tourists and locals alike! You can enjoy the vibrant nightlife scene or explore the beautiful nature of the city's parks and gardens or take a look at the elegant architectural buildings. There are also many events throughout the year that you can attend like music festivals, horse races, historical sites, tours and so on. With our Dunedin Holiday Packages, you need not to spend any time surfing the internet looking for sites to visit. We have got it all covered! We assure you when in Dunedin with Dook International, no fusses come your way!
Dunedin is a city that's best experienced by foot. In case you want to take the easy way, have a look at the wide range of Dunedin Tour Packages offered by Dook International. This city in New Zealand has got a beautiful landscape, and there's plenty to see in the city itself. You'll find several museums and galleries that are worth visiting, some great cafes and restaurants as well!

A Dunedin Tour is a great choice when you want to spend some time out with your family as it is a great place to visit and it's easy to get there. It's located on the southern coast of New Zealand's South Island, on the eastern coast of Otago Peninsula and at the north end of Otago Harbour. Dunedin has been nicknamed as "the City by the Sea" because it features both high-rise buildings like those found in Auckland as well as older historic neighborhoods like Dunedin North Shore.

The city has also been nicknamed "The Cultural Capital of New Zealand" due to its many museums, galleries, theatres and concert halls that showcase local artworks ranging from traditional Maori arts to modern sculpture made out of recycled materials like old bottles or car parts! It also has some beautiful beaches where you can go for walks when visiting during summertime or enjoy cycling along them during wintertime with your family or partner.

When in Dunedin, take a road trip. Just a drive along the stunning coastal road to Otago Peninsula will give you immense pleasure and joy. You can also make a stop at Taiaroa Head for views of Dunedin and its iconic Cadbury Chocolate Factory. The chocolate factory will take you on a trip to your youthful days! Visit the gardens at Kaikorai Valley for spectacular views over the harbour. If you're planning a trip alone or with one companion, there is an extensive range of Dunedin Holiday Packages which you can customize on your own.

When you're travelling with friends or family and don't want to drive on your own peeking at your GPS navigation tool now and then, while the mesmerizing views call you out, you can consider booking one of the Dunedin Tour Packages. It will give you the time to relax and enjoy the landscape, saving money on transportation as well!

Visit the museums and galleries! Dunedin's museums and galleries are a great place to learn about the city and its history. The Otago Museum is one of the most popular, with exhibits on local geology, archaeology, natural history and more. It also has an excellent collection of artworks by local artists such as Mick Mannion. You can see his paintings throughout the building!

The Dunedin Public Art Gallery is also worth visiting if you're looking for something different from your usual museum experience. The gallery hosts exhibitions throughout the year that showcase creativities by international artists. There was even an exhibition featuring work by Damien Hirst in 2021.

Explore Larnach Castle! Larnach Castle is situated on the South Island of New Zealand. It was built in 1887 by William Larnach and is a Category I historic place with registration number 4562. Entailed within this site are three restored buildings: The Great Hall built in 1899, the Dining Room and the Music Room constructed in the 1900s.

Dunedin has a great cafe and bar scene to choose from. Go to the cafes and bars, or check out what's happening at Dunedin's local pub! You'll find some great places where you can relax with a drink after the trip or meet up with your fellow travelers. You might even see some celebrities! The city is famous for its craft beer, which can be sampled at some of Dunedin's best breweries. There are also some great food options in both traditional dishes as well as modern takes on them such as ramen burgers and cheese rolls. And if you're looking for something more artsy than just drinking beer all night long? Well, Dunedin has that too!

Go to the beach! Dunedin has a great beach culture. There are many beaches in town, with the best ones being St Clair and Pine Hill. St Clair is a little more secluded but also very popular with locals who like to hang out with their friends on the sand or go for a swim in the ocean. Pine Hill is on the other side of the town from Dunedin's central business district (CBD). It's less busy than St Clair Beach and has plenty of space for everyone to enjoy themselves without being bothered by crowds or noise pollution from other people at their own picnic spot! Pine Hill Beach is also a favourable place if you are looking for a serene spot as it doesn't get too crowded even though it's right off one of Dunedin's main streets - Tory Street/Mall Road.

Take a dive or snorkel in the ocean! Pack your swimsuit, sunscreen and rash guard. Sunscreen is a must-have when you're in the water. If you don't have any, please buy some before your trip! Wear good shoes that are comfortable and suitable for walking around all day and not just while snorkelling. A pair of socks wouldn't be enough!

Bring an extra pair of sunglasses if you have them especially if they look stylish enough to wear on land. This way, even if one gets lost or broken during your travels through New Zealand's lush landscape, you'll still look stylishly cool for once! The other best way to see Dunedin is to explore it via its amazing scenery. Dunedin is an easy place to visit, with lots of things to do. There is some beautiful scenery that makes it worth seeing on foot or by car.

There are two main routes you can take around the city: the coastal route up from the Port of Otago and a highway that runs through central Dunedin and passes Mount Cargill before heading over toward Port Chalmers on its way into Stewart Island/Rakiura National Park. To add a modicum of knowledge, Mount Cargill is the highest point in New Zealand at 1050 metres. It is a great city, with many facets to see and act. Moreover, Dunedin is the first choice for Indian travelers considering the easiest access. If you have never visited Dunedin before then now is the perfect time to travel. Our Dunedin Tour Packages from India are significantly popular holding highest priority of demand.

Let us share something about ourselves. We, at Dook International, have successfully completed over 5 lakhs trips, from group tours to business trips, to over 500 destinations. Our Dunedin Packages are all-inclusive. Keep your visa, accommodation, meals, tours, sightseeing and airport transfer-related worries at bay. We will take care of it all!
Explore More: Attractions in New Zealand

Book Package: New Zealand Tour Package