Top Christchurch Tour Packages
Christchurch, the largest city in the South Island of New Zealand, is situated on the island's eastern coast and draws visitors from all over the world. Several clients reserve Christchurch tour packages at Dook Travels to discover this charming area, which serves as the administrative centre of the Canterbury Region and is proud of its English history. Christchurch offers a lot to see, from the arts to coffee. You will undoubtedly spend significant time exploring this town's highlights, yet they will still be left wanting more. Regarding Christchurch tour packages from India, Dook has the most considerable expertise. We can arrange the best tour packages for various international places because of our years of experience operating internationally in the travel and tourism industry. You can expect the best services from our Christchurch holiday package as we promise to provide the best services.
About Christchurch (New Zealand)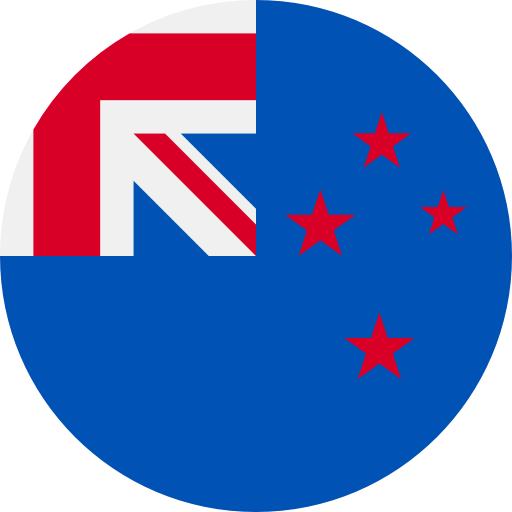 Christchurch is the third-largest city in the South Island and New Zealand. With some of the most incredible gardens in the world and a strong English heritage, it has been known as the "Garden City" around the globe. The Victorian Gothic architecture from Christchurch and the Canterbury region's past blend with contemporary structures. Christchurch was once known as Otautahi, the Maori term for the location of Tautahi, before the English impact on New Zealand. The city's ancient buildings were severely damaged by a succession of earthquakes in late 2010 & 2011, but officials have worked valiantly to restore them to their former splendor. It is a well-known stopover and gateway to the Southern Alps, as well as adventure and tourism in the Canterbury region, including skiing, dolphin spotting, and simply admiring the region's tranquil and exotic natural beauty. This is due to the excellent connectivity from other areas of New Zealand.
The ideal time to travel to Christchurch is during the summer months of November through April, when the weather is warm and comfortable with fewer possibilities of rain. The best time of year to spend outside, whether on the beach or in one of Christchurch's numerous gardens, is when the temperature is between 20 and 25 degrees Celsius. The city is enjoyable to visit at other times of the year, but it may go down to 0 degrees Celcius.
Airports
Christchurch International Airport
Best time to visit
Dec-Mar
Climate Types
Temperate, Oceanic, Maritime
Experiences in Christchurch
With its alpine and seaside setting, Christchurch provides a comfortable blend of classic New Zealand activities. Christchurch, known as the "Garden City," is surrounded by lush vegetation on all sides, making it another superb NZ location for nature lovers and anyone who likes the great outdoors. Apart from this, Christchurch has much to offer to adventure and wildlife enthusiasts, along with renowned vineyards and wineries. Planning an effective schedule for Christchurch may be challenging, given the variety of activities available, especially if you are short on time. To make things easier, Dook Travels has put up the best plans and Christchurch Packages to make you Experience everything in the city.
Top Attractions in Christchurch
One of New Zealand's best collections of exotic and native plants may be found in Christchurch Botanic Gardens, often known as the Garden City and home to several awards. There is a lot to see and do, such as punting down the Avon River, participating in the Caterpillar Tour activity through the gardens, visiting the quaint shops and cafes at the Tannery, swimming and playing at the sandy Sumner Beach, exploring Willowbank Wildlife Park, and taking advantage of the numerous hiking and biking trails. The Christchurch Gondola ride, which takes visitors to the top of the port hills for a stunning view of the city and Lyttelton Harbour, has to be the main draw. Another fantastic thing is to go through Antarctica without leaving the continent. Some of the biggest attractions are in Christchurch at the International Antarctic Centre. There are a lot of hip cafés, pubs, and restaurants in Christchurch.
Plan A Trip To Christchurch
Explore and enjoy the Garden City in New Zealand: Plan a perfect Christchurch tour with Dook to enjoy every nook and corner
In Christchurch, various lodging options are available, with the majority of the top ones being found in the city's downtown or the neighbouring hip Addington district. Take a tour around Christchurch city by Tram. The trams, which have been in use as a tourist attraction since 1995 and allow you to board and exit at many of the significant locations throughout the city, are, in our opinion, the finest way to get a truly fantastic sense of the city. The trams operate at intervals of 10 to 15 minutes. They are stunning antique trams that have been restored with many original fixtures, including wood-paneled interiors, custom lighting, vintage cast iron controls, and operator dashboards. The native drivers serve as extremely knowledgeable tour guides, taking you about the city safely while entertaining you with stories about the city and historical Tidbits from every nook and cranny.

Enjoy Christchurch Cathedral, which was built between 1864 and 1904 and served as the city's beating heart for a long time. The enormous building, with its high spire in the center, can be seen from miles away. Now that it is partially destroyed and hidden by steel mesh and gates, it serves as the city's most prominent reminder of the devastating earthquake that struck the area in 2011. The Anglican Church planned to bulldoze the existing church and erect a brand-new one when the earthquake badly damaged and destroyed portions of it.

The landmark church will be reinstalled and renovated, a project expected to be finished in 7–10 years, after the notion of a completely new church was greeted with fierce opposition.

You will not miss the Avon River (also known as Ōtākaro) because the Tram crosses it twice and follows its banks for a portion of the excursion. However, it would be best to take advantage of the chance to stroll along the river's banks. It's an adorable small river where you could see a lot of ducks, fish, and possibly even eels. The Bridge of Remembrance, a memorial for those who lost their lives in World War One or who took part in hostilities in nations like Malaysia or Vietnam, is likely to come into view as you stroll along it. Unquestionably, it merits a brief photo stop.

The Botanic Gardens, which opened their doors in 1863, welcome visitors with a frenzy of blooms, including stunning magnolias, wild roses, and enough "native" plant life to please even the most devoted botanist. The gardens are spread over 51 acres and offer a variety of areas and beds to suit different tastes. The New Zealand garden is full of native plants like the renowned silver fern or even the Daffodil Woodland, which is close to Hagley Park. The grounds also have a variety of conservatories, notably Foweraker House's alpine plants and Garrick House's excellent collection of cacti and succulents.

In the center of Canterbury's artistic heritage lies the Isaac Theatre Royal. It is a renowned theatre in New Zealand and a defining piece of Canterbury's history. It is a sizable hall with three floors and a seating capacity of about 1300 people. Sidney and Alfred Luttrell, two renowned builders, created this magnificent platform for the theatre, which is considered their finest. All New Zealand's major national performing arts organizations have a home at the theatre.

Visit the city's museums and heritage art galleries. After seeing Christchurch, exploring some major sights, especially those connected to the city's history and culture, is worthwhile. You may not be an avid history or museum visitor, so feel free to skip any of these that don't catch your attention.

A wonderful museum devoted to the New Zealand earthquake of 2011 is Quake City. It recounts the tragedy by including its background history and data, as well as significant artifacts like the cathedral spire and the antique clocks from the train station, which are now destroyed. More importantly, though, it chronicles the remarkable tales of the citizens of Christchurch. Volunteers, first responders, tradespeople, and regular citizens banded together to reconstruct a disaster-devastated city.

The Christchurch Gondola, Christchurch's top tourist destination, is only 15 minutes from the city center. The moniker of this sky-high gondola experience which whisks you up for panoramic vistas of Christchurch below, is truly where the twist lies. You may ride the up to four-person gondola "bubble" for a one-kilometer rise to reach the pinnacle, or top, of the Port Hills. In the west, you can view the magnificent city of Christchurch, while in the south and east, you can see the Banks Peninsula and Lyttelton Harbour. If you have the energy, you may climb back down the mountain route and take in even more scenery.

This attraction in Christchurch is a must-see if Antarctica interests you. The International Antarctic Center offers a wide variety of Antarctic attractions suitable for both little ones and adults. Try the Storm chamber, which seeks to simulate an Antarctic storm (imagine winds of minus 18 degrees Celsius), the penguin rescue center, a museum crammed with exhibits and artifacts, or the HD theatre that presents amazing chilly films. In the centre's "Husky Zone," rescued huskies provide a hands-on learning opportunity replete with cuddling.

There are several art galleries in Christchurch, but the "Te Puna O Waiwhet," often known as the Christchurch Art Gallery, is the best. This structure is remarkable and contemporary, especially considering that it was only completed in 2003, replacing the earlier Robert McDougall Gallery. With a fantastic blend of foreign and local artwork on show, you'll discover everything from more traditional fine art to more modern pieces. The gallery provides hour-long, completely free tours every day.

Discover the Banks Peninsula and Akaroa. The Banks Peninsula Volcanic, an extinct volcano that last erupted around 6 million years ago, is only 90 minutes from Christchurch. You may also find much to do in the town of Akaroa itself. This French-influenced village is a quaint "resort" community with only a few hundred residents. However, it swells to a few thousand people on weekends due to its natural beauty and proximity to Christchurch.

While visiting Akaroa, it would be best to arrange a boat excursion, preferably the well-regarded one with Black Cat Cruises. This two-hour nature cruise has received several honors for a good cause. From the deck of a catamaran, you may observe seals, penguins, and hector dolphins while learning about the town's history from the skipper. The trip features ancient lava flows, including "Scenery Nook," a breathtakingly pink volcanic "amphitheatre," and fauna.

Hanmer Springs, which is only 90 minutes from Christchurch and is worth at least a day trip, offers a tonne of fantastic hiking and adventure activities. Whether you want to cross bungy jumping off your bucket list, try the well-known New Zealand river jet boating, or even try some white water rafting, this small alpine town has something to offer everyone. Not to mention that a visit to Hanmer Springs' thermal spa is a must. Fortunately, you can find a list of things to do in Hanmer Springs here.

The Christchurch Adventure Park will be your best site if you want heart-pounding activities. The park has fantastic walking routes for quieter outdoor activities in Christchurch and is particularly well-liked by bicyclists. If you are an adrenaline junkie seeking a rush. Then you'll leap at the chance to zipline down New Zealand's tallest and longest zip lines. It could be the most exciting way to explore the scenery, with the breath taking Southern Alps and Pacific Ocean vistas. This Christchurch adventure isn't for the faint of heart, though, with a zipline just over a kilometer long and 150 meters above the ground.

Visit New Regent Street to find eateries with much charm. One of Christchurch's most beautiful and well-known streets is this one. Little High, a cluster of restaurants, is among the new restaurants that have opened in Christchurch since the earthquake. However, both residents and visitors alike love the freshly established Riverside Market.

The markets in New Zealand are well-known and open mostly on the weekends for residents and visitors who commonly buy there. Most of them are produce markets or farmers' markets where farmers and producers offer clients their fresh food. These markets are well known for the high quality of dairy, produce, fruits, and other foods that can be found there. The needs typically feature kiosks selling breakfast and freshly made coffee in addition to the things offered. These marketplaces are well-known locations for socializing with loved ones.

Check out and book Christchurch Tour Packages on Dook's official site to have the best experience of the Garden City at your convenience. Get set for a hassle-free and unrivalled trip to Christchurch with our best packages, or get one designed according to your requirements.
Explore More: Attractions in New Zealand

Book Package: New Zealand Tour Package