Top Budva Tour Packages
Budva is the most popular tourist destination in Montenegro and it is known as the poster child for Montenegrin tourism. It is a hustling, bustling city that has a lot going on, with much to offer people of all demographics. It is the country's base for mass tourism, with plenty of bars, nightclubs and beaches, as well as some historical and cultural features. It is a fast developing city, and there is something there for everyone. Dook International offers a variety of Budva Tour Packages that you can prebook before your vacation and pay after your trip, to ensure you have the best holiday!

Things to know about Budva (Montenegro)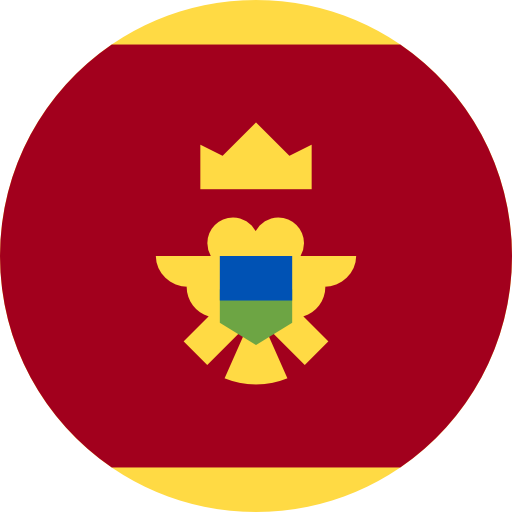 Once a modest, peaceful beach town, Budva is now a tourism hub for Montenegro and one of the busiest, noisiest cities along the coastline during the summer. Its existence began on the headland more than 2,600 years ago and it has since flowed outward from the ramparts towards opulent ships, brand-new structures, eateries, pubs and nightclubs where fantastic enjoyment is waiting. Its mix of modern life and old-time heritage, which is a delight to all those who visit. Experience it with all its splendour by booking one of our Budva Packages!

Experiences in Budva
Nobody sleeps for too long in Budva, where people are awake till daybreak. The holiday here is worth staying up for because of the vibrant nightlife, beaches with a variety of activities, large water park in the hills and luxurious hotels right on the coast. An evening promenade along the beach will be filled with a cacophony of sounds, including loud music coming from the cafes, children screaming and laughing from the nearby amusement parks, the smell of delicious barbeque mingling with the sea air and beams of light from the disco that float through the sky. Get the total Montenegro experience using one of our Budva Tour Packages!

Top Attractions in Budva
In the old and the new parts of the city, Budva appears to lead two separate lives. The Old Town, which is surrounded by high ramparts and ornamented with primarily Venetian architecture, defends historical and cultural riches like a Roman altar and necropolis, ancient pylons, a pre-Christian basilica and numerous churches. It houses the open stage of the "Theater City," where summertime events like poetry slams, concerts in Poet's Square and exhibitions in the city gallery take place. The new city, which is outside the old town, is growing and its population is increasing. Don't miss a single attraction by booking one of Dook's Budva Tour Packages for your holiday!

There is a lot to do in Budva, as it is a very happening city in Montenegro. Budva offers a wide variety of activities thanks to its abundance of eateries, cafes, clubs, and stores. After all, it has some of the top luxury hotels in the nation and is the most well-liked beach vacation spot in Montenegro. Therefore, it may seem a little overwhelming to plan your Budva Tour but not to fret, Dook International's Budva Tour packages take the stress out of planning a holiday and make your vacation easy and stress free!

Top Travel Experiences in Budva

The beach life in Budva is one of its biggest draws. There are several beaches, all with their own unique experience that is a great experience for all those who visit. The Budva Riviera, as the region is known, has about twenty beaches. One of the best beaches in the entire Balkans may be found there. The beaches in Budva are crowded with people lounging in the sun and covered in beach towels during the height of the summer and the harbour is surrounded by gleaming yachts. The busiest town on the Montenegrin coast is Budva. This is the place to go if you're searching for a historic town where you can go to the beach and party all night. Visit all the beaches and kick back this summer by booking one of our Budva Holiday Packages!

One of the major attractions on the Budva Riviera is the lovely Island Sveti Nikola, sometimes known as Hawaii near Budva. A translucent and clear view, a blue sky, sunbeams and the flavours and aromas of the Mediterranean will be waiting for you when you arrive. A new restaurant and two beaches with contemporary arrangements can be found in the island's private portion, which was recently created. Deer, bunnies, roe deer, birds and unique floral species flourish on the island. Thick fir, pine and spruce forests cover it. It's a great place to stroll around and take in the views, which can be done using one of the Budva Packages that Dook International offers.

Top Things to Do in Budva

Even for those who are interested in culture and history, there is plenty to do in Budva. The Old Town is the landmark of Budva. This historic village is protected by reinforced walls and is one of the oldest settlements along the Adriatic Sea coast. It has cobblestone streets and lovely structures. It is a tiny replica of Dubrovnik. You may stroll along the town walls and tour historic locations including the Citadel and a number of impressive churches. One of the best things to do in Montenegro is without a doubt exploring Budva's Old Town. This is the best location in Budva to go for sightseeing! From early in the morning till late at night, it is busy. Check out the iconic and historic Old Town by booking one of our Budva Tour Packages!

What to Eat in Budva?

You can savour a variety of regional cuisine delicacies at any time of day or night in nearly every tourist restaurant along the Budva Riviera. If you are a visitor to Montenegro or Budva for the first time, the hosts will greet you with fritters and homemade honey with domestic brandy made from first-class grapes. Often, there will also be dried figs on the table that were picked the summer before and that have a very sweet flavour and alluring aroma. Try the authentic Mediterranean cuisine by utilising one of our Budva Packages, and get the most out of your Budva Tour.

What to Buy in Budva?

There are several sites in Budva where you can go great shopping, but TQ Plaza is one of the most well-liked options. The TQ Plaza shopping centre gives you the option of spending the day strolling through and shopping in some of the many retail establishments, where you can find products from some of the most well-known brands in the world, sports equipment options, cosmetics, accessories, jewellery, kids' options, and toys. The Old Town of Budva is home to a sizable portion of stores and boutiques that provide a broad range of clothing options, primarily from international fashion designers and creators, in all patterns, colours, and styles. Shop to your heart's delight at Budva by booking one of our many Budva Tour Packages!

Why Travel to Budva

Budva has an incredible range of experiences, and it is not only a great way to experience Mediterranean culture and history but it is also a ton of fun for those who are looking to party and have an adventure. There are over 20 beaches that you can check out, lest you get bored of one. Scope out all that can be done in Budva by using one of Dook's Budva Holiday Packages!

Best Travel Tips for Travelers

There are also lots of nearby restaurants and hotels. If you're visiting Budva for the first time and aren't sure where to book or where the best deals are, save yourself from the trouble and order one of our exclusive Budva Tour Packages, which will take care of everything for you affordably.
Explore More: Attractions in Montenegro

Book Package: Montenegro Tour Package