Top Bled Tour Packages
Bled is one of the most gorgeous niches in the world. You can hike, go for a swim, or even have a look at some of the town's famous views on a boat in Lake Bled. Dook Travels' Top Bled Packages are designed to give you the best experience possible. We have taken all the hassle out in planning a trip by collecting all the information you need. Our Bled Tours will take you through the most beautiful parts of Slovenia and give you a chance to see its golden treasures first-hand. You can also choose from our several options for accommodation, as well as, activities like hiking and mountain biking.

Things to know about Bled (Slovenia)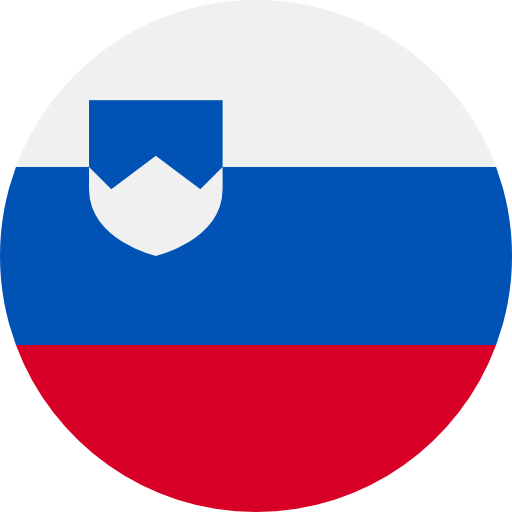 Bled is a small town located in the Julian Alps, Slovenia. It's a great place to explore if you're looking for a quiet vacation spot with plenty of natural beauty. You'll find yourself surrounded by stunning views of the valley and snowy peaks that make up the Julian Alps.

If you're looking to get out of your comfort zone, Bled offers many opportunities for outdoor activities like skiing, hiking and biking. Several walking trails take you through forests, rivers and past villages. If you want to skip the hard work, take up our Bled Holiday Packages. There are several museums also situated in the town where you can learn about Slovenian history or culture.

Bled is also known for its delicious food! The cheese here is particularly famous because it's made from goats' milk and aged for over four months before being sold at local markets. You can find European dishes on menus all over town and no matter what kind of meal you want, you'll be sure to find something delicious made with local ingredients!

Airports
Glainach-Ferlach Airport
Best time to visit
Apr-May, Sep-Oct
Climate Types
Marine, Warm-Summer Mediterranean
Experiences in Bled
The beautiful town of Bled is a perfect place to spend your vacation and enjoy the local culture. The city has been featured in many magazines, websites, and travel guides for its natural beauty and rich history. The best way to experience your Bled Tour is by taking a boat cruise along the lake. You will be able to see all of the famous sites while enjoying a relaxing ride on the water. You will also be able to take part in many activities like kayaking, boat paddling so on and so forth.

Top Attractions in Bled
Bled is a town that's as idyllic as it is old-school. It's got a medieval feel, but it also has all the latest amenities. The resort town in the Julian Alps is known for its beautiful lake and stunning views, but it also boasts some incredible attractions to draw visitors in. Also, the town's architecture is incredible, and it's surrounded by stunning scenery that you can take pleasure in with our Bled Packages.

If you've ever dreamt of travelling to Bled, Slovenia, you're lucky enough! The historic town is full of interesting and unique experiences as well as some of the best food and wine in the world.

Best Travel Experiences in Bled

Whether you're looking for a relaxing getaway, a day of adventure, or something in between, Bled has it all. From hiking to Straža to skiing at Straža Ski Resort and everything in between, there's something for everyone.

Top Things to Do in Bled

If you're expecting some awesome things to do in Bled, Dook's Bled Holiday Packages got you covered.

• Visit Bled Castle! If you want to see its beauty at its best, pay a visit during the evening hours.

• Take a trip to Vintgar Gorge formed from the erosion caused by River Radovna.

• Go kayaking and paddle boating at Lake Bled, as well as visit the mesmerizing Baroque-style church with 99 steps, Church of the Assumption of Maria.

• Take a tour to Bled's Triglav National Park, Pokljuka Plateau, and Postojna Caves. Garner the 'Working Farm Experience' and go on a ride at the Bohinj Steam Railway.

Best Places to Eat and Drink in Bled

If you're a foodie, then Bled is the place for you. It's a town of great food and drinks, but some places stand out from the rest. Gostilna Pri Planincu is known for its traditional Slovenian menu. Visit Ostarija Babji Zob to taste its schnapps, especially the cherry and blackberry-flavoured ones. Some other great options are venison (cranberry sauce), grilled squids (stuffed), truffles steak and the chocolate bomb for dessert. Craving for Pizza? You can have the best pizza at Pizzeria Rustika on your Bled Tour. Try out the traditional Slovenian Cake along with a cup of hot chocolate at Art Café Bar. Cajnica Jasmin and Vinoteka Zdravljica are best for beverages, alcoholic and non-alcoholic.

What to Buy in Bled?

If you're visiting Slovenia, here are some shopping hubs you should consider knocking at with our Bled Packages: Galerija Mikame, Extreme Angler - Sportni Ribic, Woodway, Home Design, Zakladi Slovenije, Rebit Concept Shop, Dali, Arts And Crafts Fair, Fair Play, and PikPok.

Why Travel to Bled?

Can one say no to a resort town? The Balkan city is surrounded by Lake Bled, thus, travellers get access to a lot of water adventures. The Slovenian borough nestles many gorgeous landmarks as well such as Soteska Vintgar, Love bench - Ojstrica, The Heart of Bled, and Velika Osojnica, to name a few! Book one of our exclusive Bled Holiday Packages, so that you do not miss out on anything.

Travel Tips for Travellers

If you're looking for some travel tips to help you get around Bled and make the most of your time in Slovenia, here are a few of our favourite things:

• Make sure you bring a camera! Bled's scenery is spectacular, and you'll want to capture that moment before it slips away.

• Plan ahead! There are a few ways to get around town, but we recommend taking our Bled Packages for a hassle-free experience.

• Bring cash! Bled is very budget-friendly when compared with other popular European cities. So, you will have something to buy here and there during your trip.

If you've had your eye on Bled, Slovenia, but haven't been able to make it over there yet, now's your chance! Dook International is offering an all-inclusive trip to Bled through the Bled Holiday Packages at attractive rates. This trip includes round-trip airfare from your airport of choice, accommodations at a hotel in Bled and all meals and excursions during your stay.
Book Package: Slovenia Tour Package