Top Benguerra Island Tour Packages
Benguerra Island, a small tropical island in Mozambique, is one of the most popular destinations, which offers amazing views of the Indian Ocean. To experience Benguerra Island like a local, take up one of Dook Travels' coveted Benguerra Island Packages to go on a tour and stay at one of its many exotic resorts or rent an apartment on the island itself if you are on a long holiday! Our Benguerra Island Holiday Packages are highly affordable and ideal for people who want to enjoy a pocket-friendly trip without much hassles.
About Benguerra Island (Mozambique)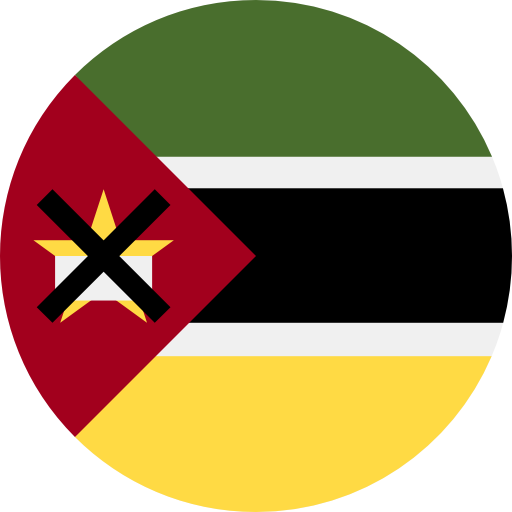 Benguerra Island is the second largest island in the Bazaruto Archipelago, off the coast of Mozambique in Southern Africa. It is one of only five dive destinations in the world to offer scuba diving with both whale sharks and dugongs. The island has pristine white beaches, excellent horse riding opportunities and some good surf breaks. You can arrive on Benguerra Island in two different ways like by plane or by boat. The first option is the most common one, as you can take a flight and land at Benguerra Island Airport. If you're not looking for a long trip and would rather spend your time seeing as much of Mozambique as possible in one trip, then consider taking a boat across. The best time to visit the island is in July and August.
When on Benguerra Island, there are plenty of accommodation options available starting from campsites with tents or self-catering villa to luxury resorts down to basic guest houses with shared bathrooms. Wherever you choose to stay, you can pre-booked the same through our customized and affordable Benguerra Island Holiday Packages!
Airports
Benguera Island Airport, Indigo Bay Lodge Airport, Santa Carolina Airport, Magaruque Island Airport, Vilanculos Airport
Best time to visit
Jul-Aug, Sep-Oct
Climate Types
Humid Continental
Experiences in Benguerra Island
Benguerra Island is one of the most beautiful places on earth and it is an amazing place to visit. Benguerra Island offers remarkable snorkelling and diving experiences to see sea life like whale sharks, humpback whales and dolphins for both the beginners and experienced divers alike. With squeaky-clean white beaches, excellent horse riding opportunities and some good surf breaks, this island is one of a kind!
Top Attractions in Benguerra Island
Benguerra Island is unique and beautiful but also filled with adventure. The top attraction of Benguerra Island is none other than Bazaruto Archipelago. The islands' popularity is driven by their celebrity guests. If you are lucky, you will get to see some of the celebrities as well! The Bazaruto Archipelago is one of those places that makes your jaw drop when you arrive. You might be wondering, "How can this be? How could I have missed such a beautiful place?" But don't worry, Dook's Benguerra Holiday Packages have you all covered.
Plan A Trip To Benguerra Island
Benguerra Island is one of six islands in a protected marine park and offers excellent diving opportunities to view marine life. The island is also known for its birdlife - including the world's only breeding population of royal albatrosses and several species of seabirds such as boobies and petrels. Here are a few of the marvelous things you can do on your Benguerra Island Tour.

The main village has many restaurants where you can eat fresh seafood caught right off the docks each morning before they head out to sea again later that day. You can also enjoy horse riding opportunities on the beach or through lush forests near the town if you're into adventure sports like mountain biking or hiking around hillsides covered in tall trees which makes it feel like another world away from the civilization!

If sailing isn't your thing but still want some fresh air then take a kayaking trip around the island! You'll see plenty of wildlife while taking in stunning views of nature at every turn. You can plan your trip through our Benguerra Island Packages so that you can relax without worrying about what to do next! If hiking sounds fun then head up into the hills where there are trails that lead up to nature preserves with breathtaking views over Benguerra Island itself!

An island tour is a must to make the most of your visit. We have crafted our top-rated Benguerra Island Holiday Packages, to give you the best of what the island in Bazaruto Archipelago, Benguerra Island has to offer!

Let us take you on a journey to the Bazaruto Archipelago, before your real-time visit to Benguerra Island. Our Benguerra Island Packages offers a tour of the Bazaruto Archipelago, as well, along with Benguerra Island!

The Bazaruto Archipelago is a chain of islands stretching down the Mozambican coast, in Africa. It's close to the city of Vilankulo and in the beaches there are famous for diving. The islands are home to a number of resorts and luxury hotels, with golf courses, spas and private beaches. The waters surrounding the islands are part of a marine park, which has helped to protect local wildlife. You can swim in azure waters, dive into tropical reefs or even see humpback whales migrating through the area. Explore the island on horseback or quad bike and discover Lake Malawi or Pansy Island - but be careful - they're both dangerous!

The Bazaruto Archipelago was named after its largest island 'Bazaruto' which means "place where there are many fishes." The waters surrounding these islands are part of a marine park that was created by UNESCO as an important safeguarding area for nature conservation and biodiversity protection.

The Bazaruto Archipelago is a fabulous place to visit. If you're looking for something different on your next holiday then look no further! Dook International has the perfect packages for your Benguerra Island Tour. Dook International, till date, has offered satisfactory services to over five lakh customers in almost 500+ destinations all around the world. With minimal terms and conditions and an easy cancellation policy, our Benguerra Island Packages are one among the top-rated! Benguerra Holiday Packages are as well all-inclusive starting from visas, airport transfers, accommodation, meals, tours and sightseeing. Not only that, you can even enjoy your Benguerra Island Tour first, and pay later at the end of your trip!
Explore More: Top-Rated Mozambique Attractions

Book Now: Best Mozambique Package