Alluring Lebanon Package
Pkg Id

0000652

Destinations

1

Duration

4 Nights

Attractions

4

Price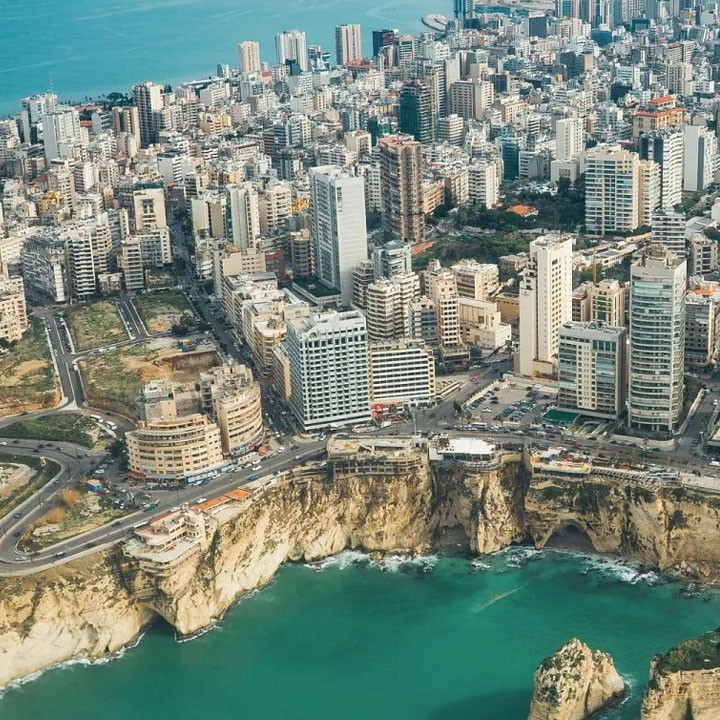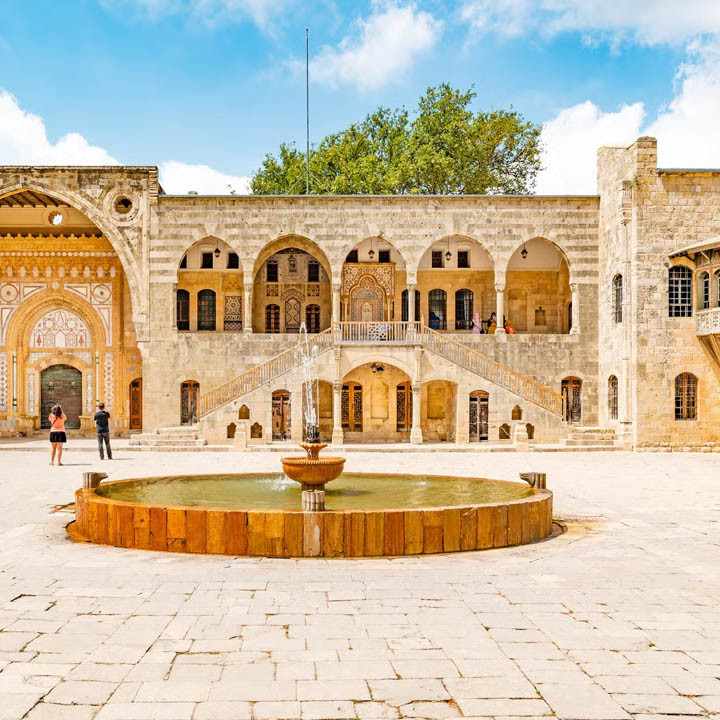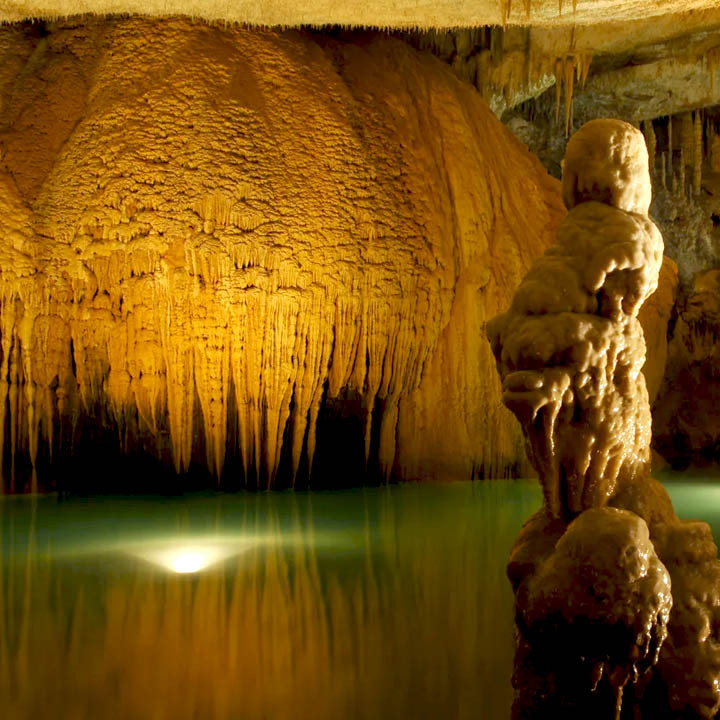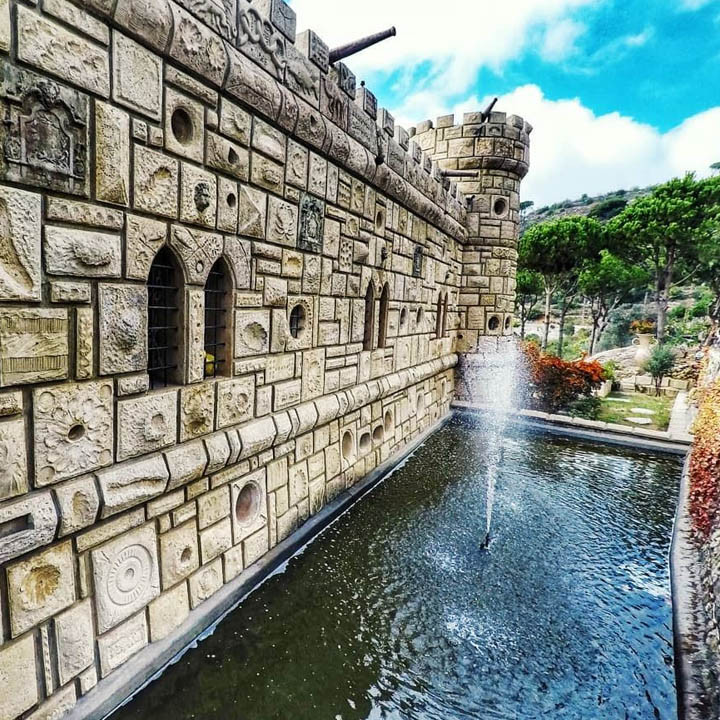 1
Welcome to Beirut
Welcome to Beirut!
At the time your flight landed in Beirut airport, our representative will be waiting you at the arrival hall to welcome and assist you.
You will be escorted to your booked Private car and head to your hotel for arranged and fast check-in.
Later in the afternoon,start you journey with Beirut, capital, chief port and largest city of Lebanon. It is located on the Mediterranean coast at the foot of the Lebanon Mountains. For 15 years, Beirut was a divided city. One half was Christian and the other was Muslim. Along this route, you will get an idea of what the city was like a hundred years ago.
Visit Beirut's most popular attractions with a walking tour in downtown —like St George Cathedral, the Roman baths, the Martyr's square, Place de l'etoile, Al Amin mosque, the old holiday inn and the waterfront. This walk resurrects the story of the war and the areas most affected by it in Beirut. At least but not last, drive to Raouche to see the Pigeon Rocks.
Overnight at the hotel in Beirut.

2
Full Day South
Today after breakfast embark on tour.
The tour starts with visiting Sidon which was inhabited as long ago as 4000 B.C., and perhaps as early as Neolithic times (6000 – 4000 B.C.)
We will continue to the antique town of Tyre, which was the great Phoenician city that reigned over the seas, founded prosperous colonies such as Cadiz and Carthage, and according to legend, was the place of the discovery of purple pigment.
Then we will visit Our Lady of Mantara which is a Melkite Greek Catholic Marian shrine in Maghdouche, Lebanon. Maghdouche housed the cave where Virgin Mary awaited Jesus Christ while he was preaching in Sidon. During the Phoenician conquest, the cave was a temple for Astarte, a goddess. This temple was transformed into a sanctuary for virgin Marry during the Hellenistic Age by the emperor Constantine.
Overnight stay in Beirut.

3
Full Day Jeita
Today after breakfast, the tour starts with visiting Jeita, which is a dry cave, 56 meters deep to the east of the source cave from where the river flows and connected to it by narrow channels.
Then continue to Jounieh bay where you will use a cable car to go up the hill of the Virgin Mary with a marvelous view of the bay. The Statue of Our Lady of Lebanon which is a French-made, 13-ton statue, made of bronze and painted white.
The head to the coastal town of Byblos, which is located on a cliff of sandstone 40 km North of Beirut. Continuously inhabited since Neolithic times, Byblos bears out standing witness to the beginnings of the Phoenician civilization.
Later you will be dropped off at your hotel.
The rest of the day is free for independent activities.
Overnight stay in Beirut.

4
Full Day Chouf Mountain
Breakfast at Hotel.

Today after enjoying your breakfast, head to Chouf Mountains and start with the first village in Lebanon"Deir El Qamar" that have a Municipality in 1864 and it is the birthplace of many well

known personalities, such as artists, writers, and politicians. It was the winter capital of the Druze Cancimat of Lebanon (1840-1860), the summer capital being Baakleen.
After you will head to Moussa Castle. The castle is a modern structure built to resemble a medieval castle. Moussa built the castle single-handedly, with occasional help from his neighbors or an odd laborer, a Herculean effort that took many years.
Then you will visit Beiteddine Palace, which is a 19th-century palace in Lebanon. It hosts the annual Beiteddine Festival and the Beiteddine Palace Museum.
Overnight stay in Beirut.

5
Fly back Home
Enjoy breakfast at your hotel, and then proceed to check out.

You will then be transferred from the hotel to the airport.
As per mentioned in itinerary

As per mentioned in itinerary

English speaking tour guide

As per mentioned in itinerary
Please note that these packages are customization, which means that you will be able to make changes to the itinerary/activity if you so desire. The final payment will be calculated as per the itinerary and inclusions reflected on the confirmatory e-mail sent to you.
Please expect to receive your vouchers 72 hours before your departure date (subject to full payment of your package cost).
Personal expenses such as laundry, telephone calls, room service, alcoholic beverages, mini bars etc., are not included.
In case your package needs to be canceled due to any natural calamity, weather conditions etc. Dook Travels shall strive to give you the maximum possible refund subject to the agreement made with our trade partners/vendors.
The passenger names in the booking form should be exactly as per passports. Dook Travels will not bear any liability for the name change fee, if incorrect names and ages have been added at the time of booking.
Please note that your package includes baggage as per airlines policy. Any addition in baggage will be charged separately.
Standard check-in time at the hotel is normally 2:00 pm and check-out is 11:00 am. An early check-in, or a late check-out is solely based on the discretion of the hotel.
In case the selected hotel is unavailable for booking, an alternate arrangement will be offered to the customer in another hotel of a similar category.
Certain hotels may ask for a security deposit during check-in, which is refundable at check-out subject to the hotel policy.This amount has to be deposited by the traveler.
Please note that Day at Leisure essentially implies that no sightseeing activities have been included for that day.
Kindly be on time for your activities, tours and transfers. Dook Travels will not be liable for missing any activity thus for any refund against it in such cases.
No refund either in part or in full will be made for any unused part of the services provided in the package.
The package price doesn't include special dinner or mandatory charges at times levied by the hotels especially during New Year and Christmas or any special occasions. Dook Travels shall try to communicate the same while booking the package. However Dook Travels may not have this information readily available all the time.
Our package price does not include GST and TCS. Applicable GST and TCS will be charged over and above the package price.
For queries regarding cancellations and refunds, please refer to our Cancellation Policy.
For any paid activity which is non-operational due to any unforeseen reason, we will process the refund & should reach the guest within 30 days refund requisition. Also, for any activity which is complementary and not charged to Dook Travels & guests, no refund will be processed.
Our package prices are on twin sharing accommodation basis thus published prices are applicable for minimum two persons and multiple of two thereon.
As per RBI guideline every foreign traveler has to provide us his PAN details. The Dollar component of package price will be taken out of your BTQ (Basic Travel Quota).
The tour cost does not include any Overseas Insurance Premium, but we strongly recommend buying Overseas Insurance Policy. The same after issuance is non refundable.
These terms are general terms for our tour packages.Any term mentioned in proposal shall be considered part of it and in case of discrepancy term mentioned in proposal shall prevail.
Disputes, if any, shall be subject to the exclusive jurisdiction of the courts in New Delhi.
Payment Policy
Payment schedule depends on destination, time of booking, inclusions, airline and hotel payment policy etc thus it is specific to your package booking.
Payment schedule will be part of our proposal to you for the package.
If payment is not made as per the schedule provided in the first booking confirmation e-mail, Dook Travels reserves the right to cancel the booking after attempting to get in touch with you. Refunds would be as per the package cancellation policy.
Cancellation Policy
Once Booking received : INR 5000 (Per PAX) + actual Ticket cancellation + Hotel cancellation as per hotel policy+Visa fee if visa is applied.
60 – 45 Days prior to departure : 25 % of land cost + INR 5000 (Per PAX) + actual Ticket cancellation+Visa fee if visa is applied.
45 – 30 days prior to departure: 50% of land cost + INR 5000 (Per PAX) + actual Ticket cancellation+Visa fee if visa is applied.
30 – 10 days prior to departure: 75% of land cost + INR 5000 (Per PAX) + actual Ticket cancellation+Visa fee if visa is applied.
Within 10 days: Full.