Romantic Bali Tour
Pkg Id

0000497

Destinations

1

Duration

7 Nights

Attractions

4

Price

Per person on twin sharing

(Exclusive of Taxes)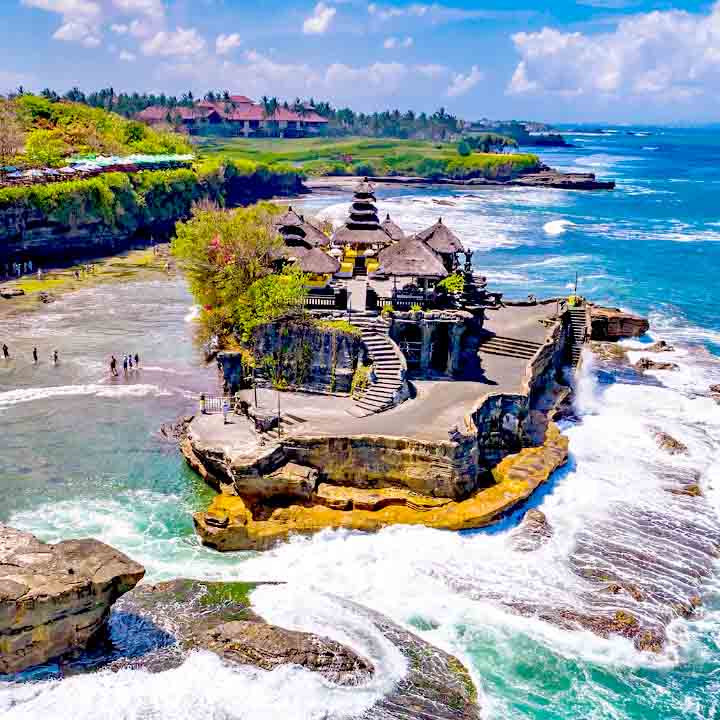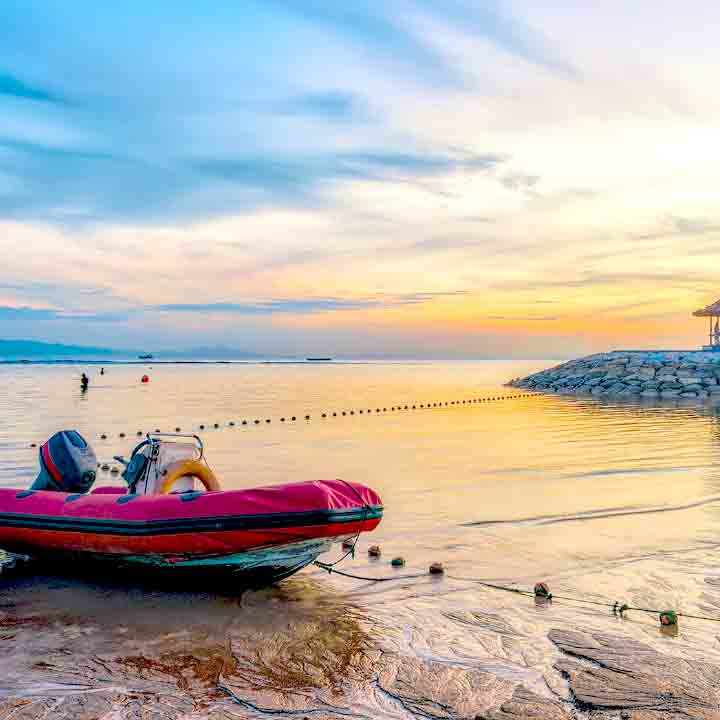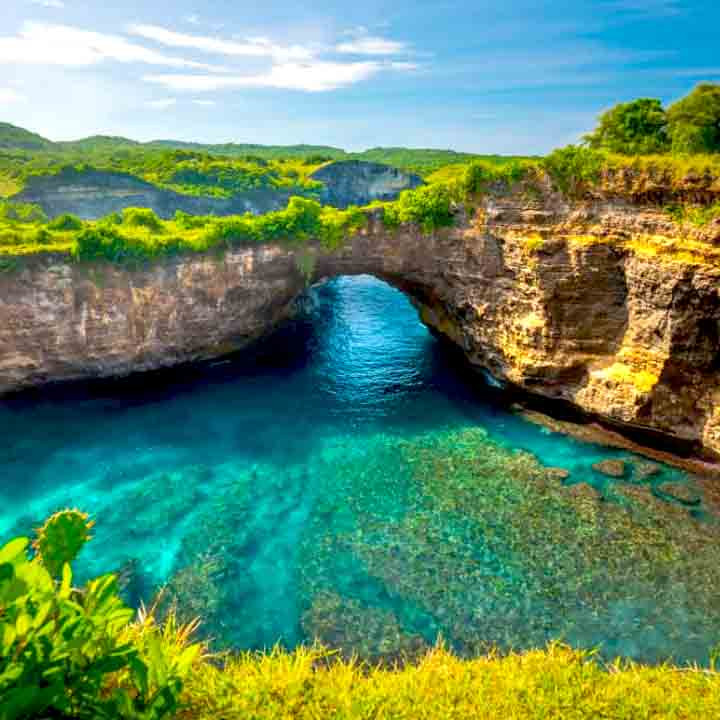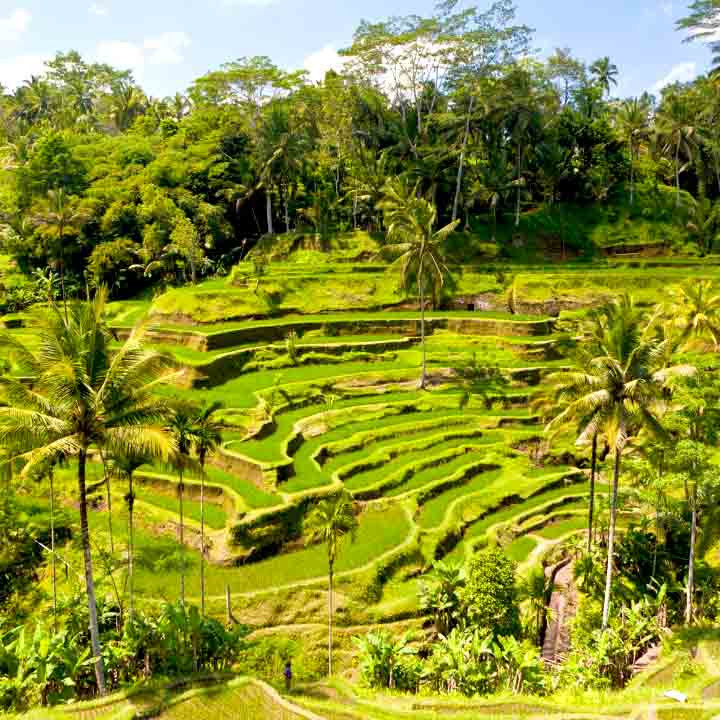 1
Arrival-Bali
Arrival at Airport.
Later-on Transfer to Hotel and Check-in at Hotel.
Explore your day on your own and Return back to Hotel and Overnight stay at Hotel.
2
Full Day Benoa Beach With Uluwatu Sunset Tour Private
Breakfast at Hotel.
An ideal Bali holiday is incomplete withoutwater sports & what better than the famous Tanjung Benoa beach. This beachbest known for its aquatic adventure is located in the Benoa peninsula far awayfrom the hustle & bustle. North of Nusa Dua this beach offers a wide rangeof water sports from Para-Sailing to Banana boat ride & so on. Please checkwith our representatives for all the water sports information. Many shacks& restaurants lined up along the beach make sure that your tummy is full& you enjoy the most. A great southern Bali trip in the evening introducesyou to the southern part of the island. The beautiful Uluwatu temple, built onthe top of a cliff about 825 feet high facing the vast deep blue Indian Oceanalso offers a wonderful view of the sunset.
In the late afternoon proceed to the southern tip of Balifor Uluwatu Sunset tour. Uluwatu Temple, or Pura Luhur Uluwatu, is renowned forits magnificent location, perched on top of a steep cliff approximately 70meters above the waves. As one of the 6 key temples considered to be Bali's'spiritual pillars', Uluwatu also offers a splendid sunset backdrop. It isdefinitely one of the top places in Bali for witnessing a delightful sunset,with direct views overlooking the beautiful waves of the Indian Ocean.
Return to Hotel and Overnight stay at Hotel.
3
Half Day Tanah Lot Temple Tour Private
Breakfast at Hotel.
Tanah Lot Temple, locally known as Pura TanahLot is probably the most popular and photographed temple on the island, locatedon the coastal side of Beraban countryside, Kediri sub district and TabananRegency. Tanah Lot Temple stands for Earth (Tanah) and Sea (Lot), quiteappropriate considering its spectacular setting on top of an impressive rockoverlooking the Indian Ocean.
This cultural icon is among the seven sea templeslocated in the coast of Bali and has been contained in Balinese mythology for centuries.At the entrance lane to Tanah Lot Temple you will find beautiful architecturalBalinese gate and many art shops offering local handicrafts besides otherproducts like T-shirts, Balinese sarongs, hats, sandals, accessories,paintings, woodcarvings, and more. Here you will also find stalls selling foodand drinks. The tourist area of Pura Tanah Lot near the rock is very wellmanaged for visitors. It has a parking area, toilets, art shops, restaurants,hotel, open stage, tourist information centre, and security and safety services.
Return to Hotel and Overnight stay at Hotel.
4
Day at Leisure
Breakfast at Hotel.
Enjoy your day on your own.
Return to Hotel and Overnight stay at Hotel.
5
Day at Leisure
Breakfast at Hotel.
Day at leisure- Enjoy your day on your own.
Return to Hotel and Overnight stay at Hotel.
6
Day at Leisure
Breakfast at Hotel.
Day At Leisure.
Enjoy the ambience of the villas.
Return to Hotel and Overnight stay at Hotel.
7
Full Day Kintamani Volcano Tour with Ubud Village Private
Breakfast at Hotel.
A visit to Kintamani Volcano is a rare opportunity to experience one of Bali's last remaining active volcanos up close. This is one of the most popular and best day trip in Bali. The tour begins with the sights of a vibrant art village.
Here you can meet with the people who keep the techniques of the regions handicrafts alive with a stop at Tohpati village, widely known as the centre of handmade Balinese Batik weaving.
Next stop is Celuk village famous for producing high-grade gold and silver handicrafts.
Continue trip to Mas Village, one of the many artists villages surrounding Ubud, is the best place on the island to find high-quality Balinese woodcarvings, considered some of the best woodcarvings in the world. The tour continues to the Mount & Lake Batur in Kintamani village for some stunning views of the beautiful locales in this region. This tour only cover viewing Mount Batur Volcano from View point only.
Your tour ends in one of the most famous coffee plantations in the area.
Here you can look & taste many kinds of coffees from Indonesia.
Return to Hotel and Overnight stay at Hotel.
8
Fly Back Home
Breakfast at Hotel.
Transfer to Airport, for your onward Journey.
As per mentioned in itinerary

As per mentioned in itinerary
Visa
Click to view Visa information
Please note that these packages are customizable, which means that you will be able to make changes to the itinerary/activity if you so desire. The final payment will be calculated as per the itinerary and inclusions reflected on the confirmatory e-mail sent to you.
Please expect to receive your vouchers 72 hours before your departure date (subject to full payment of your package cost).
Personal expenses such as laundry, telephone calls, room service, alcoholic beverages, mini bars etc., are not included.
In case your package needs to be canceled due to any natural calamity, weather conditions etc. Dook Travels shall strive to give you the maximum possible refund subject to the agreement made with our trade partners/vendors.
The passenger names in the booking form should be exactly as per passports. Dook Travels will not bear any liability for the name change fee, if incorrect names and ages have been added at the time of booking.
Please note that your package includes baggage as per airlines policy. Any addition in baggage will be charged separately.
Standard check-in time at the hotel is normally 2:00 pm and check-out is 11:00 am. An early check-in, or a late check-out is solely based on the discretion of the hotel.
In case the selected hotel is unavailable for booking, an alternate arrangement will be offered to the customer in another hotel of a similar category.
Certain hotels may ask for a security deposit during check-in, which is refundable at check-out subject to the hotel policy.This amount has to be deposited by the traveler.
Please note that Day at Leisure essentially implies that no sightseeing activities have been included for that day.
Kindly be on time for your activities, tours and transfers. Dook Travels will not be liable for missing any activity thus for any refund against it in such cases.
No refund either in part or in full will be made for any unused part of the services provided in the package.
The package price doesn't include special dinner or mandatory charges at times levied by the hotels especially during New Year and Christmas or any special occasions. Dook Travels shall try to communicate the same while booking the package. However Dook Travels may not have this information readily available all the time.
Our package price does not include GST and TCS. Applicable GST and TCS will be charged over and above the package price.
For queries regarding cancellations and refunds, please refer to our Cancellation Policy.
For any paid activity which is non-operational due to any unforeseen reason, we will process the refund & should reach the guest within 30 days refund requisition. Also, for any activity which is complementary and not charged to Dook Travels & guests, no refund will be processed.
Our package prices are on twin sharing accommodation basis thus published prices are applicable for minimum two persons and multiple of two thereon.
As per RBI guideline every foreign traveler has to provide us his PAN details. The Dollar component of package price will be taken out of your BTQ (Basic Travel Quota).
The tour cost does not include any Overseas Insurance Premium, but we strongly recommend buying Overseas Insurance Policy. The same after issuance is non refundable.
These terms are general terms for our tour packages.Any term mentioned in proposal shall be considered part of it and in case of discrepancy term mentioned in proposal shall prevail.
Disputes, if any, shall be subject to the exclusive jurisdiction of the courts in New Delhi.
Payment Policy
Payment schedule depends on destination, time of booking, inclusions, airline and hotel payment policy etc thus it is specific to your package bookining.
Payment schedule will be part of our proposal to you for the package.
If payment is not made as per the schedule provided in the first booking confirmation e-mail, Dook Travels reserves the right to cancel the booking after attempting to get in touch with you. Refunds would be as per the package cancellation policy.
Cancellation Policy
Once Booking received : INR 5000 (Per PAX) + actual Ticket cancellation + Hotel cancellation as per hotel policy+Visa fee if visa is applied.
60 – 45 Days prior to departure : 25 % of land cost + INR 5000 (Per PAX) + actual Ticket cancellation+Visa fee if visa is applied.
45 – 30 days prior to departure: 50% of land cost + INR 5000 (Per PAX) + actual Ticket cancellation+Visa fee if visa is applied.
30 – 10 days prior to departure: 75% of land cost + INR 5000 (Per PAX) + actual Ticket cancellation+Visa fee if visa is applied.
Within 10 days: Full.