Top Auckland Tour Packages
Auckland is a famous tourist destination surrounded by two large harbors in North Island, New Zealand. Home to the iconic Sky Tower and Auckland's Domain- the oldest park of Auckland, the place has lots to offer. While you plan to take a stroll across the seaside promenade, take a look at our most coveted Auckland Tour Packages. The packages are all-inclusive and tailor-made apt for you. Auckland is one of the top preferred holiday trips for Indian travelers. Book one of our all-inclusive, pocket-friendly Auckland Tour Packages from India, have a blast and return with a dream to revisit!
About Auckland (New Zealand)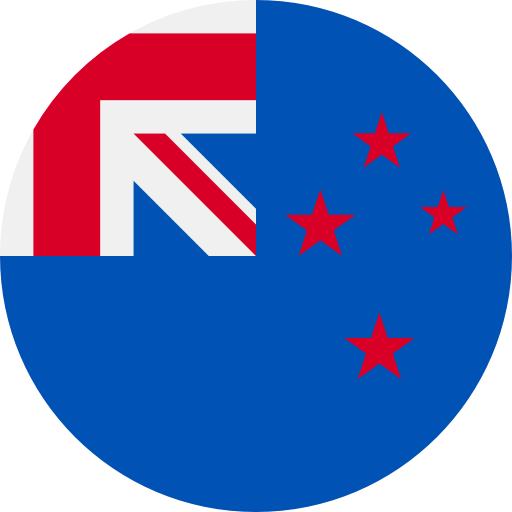 Auckland, New Zealand's largest city, is located on the North Island. Auckland is the only city in the world built on a dormant volcano. It has a population of 1.6 million people and is home to more than 40 indigenous languages. The city is also known for its vibrant nightlife and diverse cultural scene—you're sure to find something that speaks to you here! With beaches, hiking trails, cultural cities, natural viewpoints, so on and so forth. Auckland is a place that suits everyone. The sunrise and sunset in Auckland take you to paradise. Witnessing the Maori culture in Auckland is a whole new experience.
Auckland is also famous for its hot springs and kayaking. The adventures are myriad in this land. At every step, you will come across something that will sweep away your mind. A one-day trip is never enough when in Auckland. Talking about delicacies, the grubs that are native to the land are Hangi, fish and chips, meat pie, Lolly cake, Pavlova, Rewana bread, Hokey Pokey Ice cream, pork and puha and the ultimate colonial goose. The best way to reach this land is by air. It has its own airport - Auckland International Airport. In case you want some extra fun to be added to your trip, take the sea route!
Airports
Auckland International Airport, Ardmore Airport, Waiheke Reeve Airport, Whenuapai, Pikes Point Airport
Best time to visit
Mar-May, Sep-Oct
Experiences in Auckland
The city of Auckland is a must-see on any trip to New Zealand. It has so much to offer visitors and offers something for everyone! Whether you want to explore some of the country's natural wonders, or just relax with friends at a bar or restaurant, there's something here for everyone. Go hiking through some beautiful forests, take an easy stroll along one of many lakes, take part in some traditional Maori activities like dancing or canoeing, or explore historical sites such as the Government House or Auckland Domain. Auckland has everything, experience the land as you wish!
Top Attractions in Auckland
Auckland is home to many historic buildings and landmarks. If you plan on visiting Auckland, there are many attractions to see here so make sure that you have time for all of them! If you're interested in history or culture then you'll want to visit one of Auckland's museums while you're here—we recommend going all out as they have some amazing collections at each location. Some other top-notch attractions in Auckland are Waitomo Caves, Queenstown, Rotorua, Milford, and the list goes on!
Auckland is the largest city on the North Island and one of New Zealand's most popular destinations. The city is home to some of the country's most beautiful beaches, lush rainforests, large parks and gardens, art galleries and museums. But what makes it so special? Plan Auckland Tour and witness the mesmerising surprises that the place has in store.

When in Auckland start by exploring Auckland's most popular attractions. Many tourists commence their Auckland Tour by taking a ferry to Waiheke Island and enjoying a generous meal at one of its restaurants, including Bannockburn Castle or The Boatshed on Waiheke Island.

Auckland has many art galleries that are worth visiting. The Auckland Art Gallery is one of the best places to visit when you're in town because it has a huge collection of artworks from different eras and cultures. There are also exhibitions going on throughout the year so check out their website or Facebook page for more information about what's happening at this gallery!

Following is the Auckland Museum. Go to the Auckland Museum and check out their collection of Maori artefacts. The Museum was unfolded in 1892 and it's still one of New Zealand's best museums today! There are hundreds of different exhibits inside this building which cover topics like history- both past and present, science & technology plus wildlife conservation efforts by both humans & animals, alike, making this place great for anyone interested in learning new things about history or current events happening around us today.

Exploring Auckland City will give you a taste of what it's like to live in one of the world's most cosmopolitan cities. Here are some activities that you should try- Explore Queen Street Mall on foot or a bike ride or go up Sky Tower, a 350-meter tall tower for an awesome view over the city!

When in Auckland you cannot miss out on exploring the Waitakere Ranges. The range is a stunning locale with many hiking options, and complimentary are the scenic views. It is also home to some interesting wildlife. Talking about wildlife, the Auckland Zoo is another great stop for an afternoon out. You'll get up close and personal with many different animals from around the world including elephants, pandas, lions and more!

If you are a hiking lover, Auckland is one of the best. Apart from the several trails around the Waitakere Ranges National Park, you can also hike up Mount Eden or Karangahape Road if you want something more urban and challenging. If you want an even longer trek, try hiking along the Puhoi River Valley Trail from Takapuna Beach through Karangahape Road back into Auckland CBD. This route takes about 4 hours round trip so don't worry about rushing through it!

Kayaking is another best option to explore when in Auckland. If kayaking is not your forte then how about spending some time relaxing at one of Auckland's many beaches? Kayaking around this beautiful city is especially fun because it lets everyone get involved—even those who aren't very good swimmers! Some of the best places to kayak are Motuihe Island, Browns Island, Rangitoto Island, so on and so forth.

Another place worth visiting in Auckland is Waitomo. Waitomo is a unique and beautiful place, located on the North Island of New Zealand. It's a great place to visit for a day trip or two. There are many things to do and see here, including, the Rimutaka Rail Trail which is the longest rail trail in Australia. The trail winds through the rugged terrain for about 100km between Rotorua and Hamilton. The Waitomo Caves is another sight that rains serenity, with their stalagmites and stalactites, also called "The Glowworm Caves". They're famous for their glowworms - thousands of them come out after dark each year!

In Waitomo's Rainbow Springs Cave you can explore caverns filled with crystal clear water from rainbows that appear when sunlight hits the water at just the right angle through windows above ground level at certain times during spring months (April-May). This cave system has been explored since 1869 when it was first discovered by European settlers who saw its beauty firsthand; nowadays visitors can enjoy guided tours inside this spectacular natural wonderland while they learn more about its fascinating features such as crystal clear pools fed by underground streams rising up from under limestone rock formations below ground level

In addition, there are lots more activities available here as well including trout fishing trips on Te Whakarewarewa river near Waiouru where rainbow trout's average size is around 5 pounds but some catch fish up into the 10-pound range depending upon conditions encountered during the outing.

Rotorua, a city in the Plenty Bay region of the North Island of New Zealand is known for its Māori culture and geothermal activities. In Rotorua, you can learn and see the day-to-day activities of traditional Maori craftsmen. You can also try a hand at the traditional art of weaving and carving. Te-Puia is a famous village in Rotorua well-known for its boiling mud pools, hot springs, and geysers. Rotorua's hot springs have been a tourist attraction since 1887 when they were first discovered by Europeans, who became enamoured with them. Today Rotorua's main attraction is its active geothermal area where sulphur-rich water bubbles out of fissures under the surface; this provides much-needed energy for New Zealanders' homes and industry alike. Visit the Agrodome to enjoy the Agrodome Agricultural Show. The limelight of the show is New Zealand's performing sheep along with various other attractions. Also, witness the rich diversity of the flora and fauna of New Zealand in Rainbow Springs.

Queenstown in Auckland is the adventure capital of New Zealand, and it's easy to see why. The town is known for its natural beauty, adventure tourism and numerous outdoor activities. The entire region is dotted with beautiful lakes, mountains and glaciers that make for some amazing scenic views. You can take part in snowboarding at Wanaka on Mt Cook or kiteboarding on Milford Sound or even go kayaking down the rapids at Kawarau River. You can also visit hot springs all over the area including Te Anau where there are several options if you want a soak after your hike!

Milford is a must-see for all tourists. It is one of the world's most famous hiking trails and is only open from November to April, so plan accordingly if you want to go there during these months. The trail starts at Queenstown, where it takes about 45 minutes by car or two hours on foot depending on how fast or slow you walk. From there, you'll hike through rainforests and past waterfalls before reaching Milford Sound itself—a UNESCO World Heritage Site! Milford offers many other activities besides hiking like kayaking through crystal clear waters; swimming in natural pools along cliff sides; visiting native plants like tussock grasses that grow near streams; exploring ancient rock art sites, and the list goes on.

When in Auckland, another itinerary that is a must in your travel list is the Queenstown-Mt Cook-Christchurch trio. Your itinerary for this trip starts in the Alps and descends to the foothill of the Alps. Cross the Canterbury Plains to finally arrive at Christchurch. The first stop on your itinerary should be the Mt Cook National Park Village. Located at the foothill of Mt Cook, the highest mountain in New Zealand, you will have a close-up view of Mt Cook as you travel through the Central Otago region. This area is known for its beautiful lakes and lush forests, which makes it a popular vacation spot for travelers from all over the world.

After spending some time exploring Mt Cook Village, head down into Lake Pukaki National Park to explore its waters before continuing on to your next destination. Here you can take advantage of the hiking opportunities or enjoy some time relaxing in one of the outdoor hot springs pools!

The nightlife in Auckland is one of the best in the whole of New Zealand. Contrary to the parties, dances, and drinks; here are a few ways where you can experience a whole different notch of nightlife. Go night canonying, visit Spookers- the haunted scream park, head up to the Sky Tower and witness the city lights from high up in the air, enjoy a spa, gaze at astronomical wonders from Auckland's Stardome Observatory and Planetarium, enjoy the waters at Hauraki Gulf, or dine at the local markets. Each adventure will be a twilight of a lifetime.

Auckland is a place which never goes out of fashion. It always expresses itself to the travelers in its bests self. With so much to take satisfaction in Auckland, subscribing to any one of the Auckland Packages is recommended. Dook International Auckland Tour Packages are all-inclusive; starting from Visa, transfers, accommodation to sightseeing and tours; and are customizable as per your preference. To date, Dook's has served over 5 lakhs tourists in over 500+ destinations. We assure you that you will be in safe hands with Dook International!
Explore More: Attractions in New Zealand

Book Package: New Zealand Tour Package