Top Arusha Tour Packages
Arusha is a tiny town in Tanzania that has commanding views of the majestic Mount Kilimanjaro and is hidden in the shadow of Mount Meru. Despite Dar-es-Salaam, Arusha sees a greater amount of tourists because it serves as the entrance to the northern safari circuit. Let us take you on a tour around Arusha! A personalized local guide will help you explore Arusha! You can travel around the city on foot and throughout with Dook Travels' Arusha Holiday Packages.
Top things to know about Arusha (Tanzania)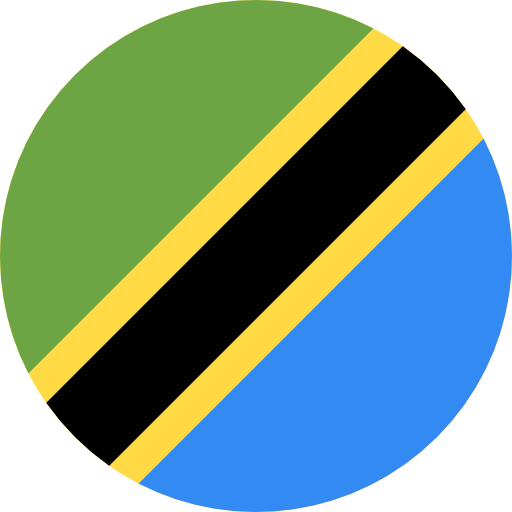 According to legend, Arusha City, in the north-eastern region of Tanzania, lies midway between Cape Town and Cairo. Our Arusha National Park Tour includes Lake Manyara, Tarangire, Ngorongoro Crater and Arusha National Park, which are home to thousands of wild animals and are destinations that many tourists visit during our Arusha day excursions. Visitors are likely to witness lions, baboons, duikers, colobus and vervet monkeys, zebras, elephants, buffalo, giraffes, hippopotamuses, leopards, hyenas and other animals in these parks. Your journey to the renowned parks in northern Tanzania is likely to begin here. These include the Tarangire National Park, Lake Manyara, Ngorongoro Crater, Mount Kilimanjaro and Serengeti Plains.
In Dook's Arusha Tour, you may take your time to explore the city's splendor starting at the clock tower (midway between Cairo, Egypt, and Johannesburg, South Africa) and walking through the Maasai Market before continuing to the Arusha Declaration Monument and Arusha Museum.
Top Attractions in Arusha
The city of Arusha serves as the entry point to Tanzania's northern parks, the most accessible of which is the lovely Arusha National Park, which is home to some of the country's most breath-taking wildlife. Join an experienced local guide on private Arusha Packages crafted by Dook International to discover the city and Tanzania's stunning wilderness.

Often, safaris to the Serengeti, Ngorongoro Crater, Lake Manyara and Tarangire National Parks begin in the thriving African city of Arusha. Many visitors just stay one or two nights before leaving, but, if you have the time, it's advisable to stay back for a few days more and never-to-miss Dooks' Arusha Safari Tours.

Game drives, which are rewarded with views of the stunning animals and flora, are activities that go hand in hand with National Parks. Over 100 different species of animals, birds and butterflies call lakes like the Duluti and Lake Eyasi home. The Tarangire, Lake Manyara, Ngorongoro Crater and Serengeti National Parks in northern Tanzania can be covered in a multi-day safari. You can expect to witness lions, elephants, buffaloes, flamingos, and if you're lucky, some Masai Tribesmen tending their cattle in the 20 km wide crater of Ngorongoro.

After your Arusha National Park Tour, you can unwind in Arusha town or travel higher up with us to tackle the summit of Kilimanjaro. You will be in awe of the exquisite decor as you wind your way around Shanga, including walls made of repurposed wine bottles that amplify the cozy lighting and emit a soft noise when moved. People in Shanga use discarded materials to create textiles and beaded jewellery. They have elephant-shaped pillows fashioned from men's clothes. You'll feel the need to buy things for your family. It is entertaining to see the artists of Shanga at work since they have such talent, pride and dedication.

Around 42 crippled Tanzanian tribes who had never worked before did all of the labor. Following the trip, you'll eat at the on-site River House restaurant, which serves delectable lunches and coffees in a quiet and gorgeous setting. Dook Travels' carefully chosen Arusha Holiday Packages plan it all!

Arusha, sometimes known as "A-Town," is a charming city that offers a unique window into Tanzanian culture. Additionally, it boasts a lively party scene, which is undoubtedly another factor contributing to its appeal to the volunteer crowd.

Mount Meru, which is 4,562 meters lower than Kilimanjaro but nonetheless a very difficult and rewarding walk, is located near the city of Arusha. The climb is often completed in 3 to 4 days with a day off in between to acclimate and rest. On clear days, you'll have amazing views of Mount Kilimanjaro, which is located close to Moshi town and is about 3000 meters high and around 50 miles away. In the foothills of Mount Meru, Lake Diluti is a volcanic crater lake surrounded by a rocky escarpment and rich vegetation. A region is a great place for nature walks and birders because it is home to numerous stunning birds, including egrets, grey herons, kingfishers, and fish eagles, as well as butterflies, primates, and reptiles.

After an Arusha Safari Tour or a climb of Mount Meru or Kilimanjaro, do you want to relax and rejuvenate? Then, on your journey to the USA River and Moshi, stop at the spa in Machweo, which is just outside of town. It can be found in Onsea House, one of Arusha's most upscale hotels with a stunning view of the Monduli Mountains. Swedish, D-Stress, Thai, Hot Stone, or Chocolate (yes, really) massages are just a few of the many varieties they offer. They also offer pedicures, manicures, steam rooms, saunas, and a few other treatments.

Arusha has a fantastic nightlife environment, and there usually is a particular location that is well-liked on a particular night of the week. For instance, on Wednesdays, Via Via is typically rather quiet, but on Thursdays, it's packed. Dook's guides included in your Arusha Packages will be present with the most up-to-date information on where to go and at what time?

Arusha's nightlife has a lot of activity, especially on Thursdays. The mishkaki (spicy beef kebabs) are amazing, especially after a night of dancing to Tanzanian "Bongo Flava" and consuming a few Konyagis! They also serve food and nyama choma barbecue. Theme nights, movie nights and karaoke are frequent events. With Arusha Packages, you won't need to worry about anything because the food markets will be clean and secured. You are invited to make a purchase if you would want to. When it's noon, you can enjoy local cuisine and local beer or other non-alcoholic beverages at popular local restaurants.

You will see why Arusha tour is renowned for its stunning scenery as you make your way through the bustling city to its more sedate rural environs. As you travel past the city and into Arusha's quieter suburbs, you will appreciate the cool breeze and hilly, green countryside views.

Nobody can give you better planning assistance for your trip to Arusha than we can. Our carefully chosen vacation packages are flexible and provide a convenient getaway. Your trip can easily be customized with Dook International. Everything you need is here. Take advantage of the greatest Arusha Holiday Packages offer right away.
Read More About: Tanzania Tour

Explore: Best Tanzania Attractions