Incredible journeys to Zambia with DOOK!
No matter your travel style, we have a Zambia package tailored for you
Zambia Tour Packages
Explore Zambia with DOOK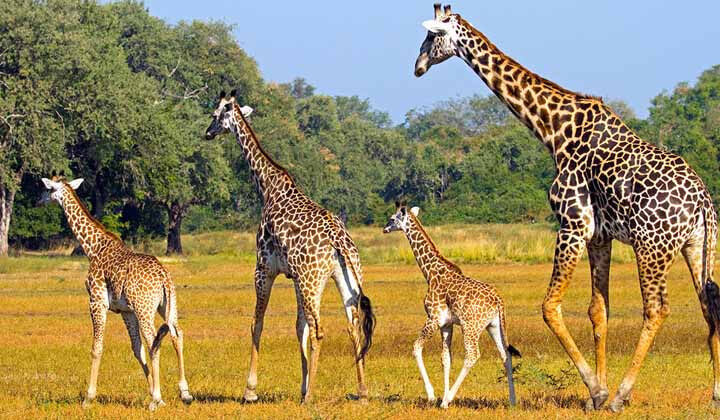 Zambia: Home to Victoria Falls, the 'Smoke That Thunders'!

Explore Africa's largest wetlands with Dook's Zambia Tour Packages

Zambia is a country that is rich in history and culture. Its people have survived many hardships, but they remain strong and resilient. An interesting fact about the country is that it has some of the world's largest copper reserves. Zambia's other natural resources include coal, cobalt and uranium. These resources are very important to the Zambian economy and keep it afloat despite its poverty rate of 60%.

Zambia is one of the most stable countries in Africa and its people are known for their warmth and hospitality. The country's unique landscape includes an abundance of wildlife, including elephants, lions, leopards and hippopotamuses.

The capital city of Lusaka offers a lively nightlife with many bars and restaurants. There are also several museums in town that offer insight into the country's culture and history. Outside of Lusaka, there are beautiful national parks that offer visitors opportunities to see wild animals up close as well as enjoy scenic views from atop mountains or waterfalls.

Capital: Lusaka
Languages: English, Nyanja and Icibemba
Currency: Zambian Kwacha
Driving Side: Left
Best Time to Travel: Between June and November

Explore Zambia

Traveling to Zambia is an once-in-a-lifetime experience. The country is unlike any other with its breathtaking vistas and vibrant culture. It's also an incredible place to see the world's best wildlife that roams its savannas and prowls its grasslands in search of prey. However, don't think that all you'll find here are wild animals! There are plenty of things to do in Zambia that don't involve driving through game reserves or exploring national parks.

We offer myriad tours through our Zambia Holiday Packages. So, there's always something new to see. Whether you're a first-time visitor or have been coming here for years, we know you'll find something new and exciting every time you travel with us to the amazing cities of Zambia.

1. Lusaka, the largest city in Zambia

Lusaka is a city that is in a constant state of change. It is a city that will take you by surprise and a city that will never cease to amaze you. Lusaka has something for everyone, from its people to its architecture and beyond. You can visit the bustling markets filled with goods from all over Africa, the museums and galleries on our Zambia Tour. Apart from that, there are plenty of opportunities for outdoor activities such as hiking, biking and horseback riding in the surrounding areas. Shopping lovers will find everything from designer clothing shops to quaint little boutiques filled with handcrafted goods made by local artisans.

2. Livingstone, Zambia's first municipality

Livingstone is a city that has a lot of potential. It's not the biggest city in the world, but it's got an energy about it that makes you want to stay and explore. You can take a walk through Livingstone and see something new every day. The people are friendly and helpful and the food is delicious. There are also some great places to go shopping, especially if you're looking for something unique in terms of style or design. You can visit the Mosi-oa-Tunya National Park or go on a trip to the Devil's Pool at Victoria Falls. Ride the Royal Livingstone Express and enjoy Safpar Rafting with our Zambia Holiday Packages.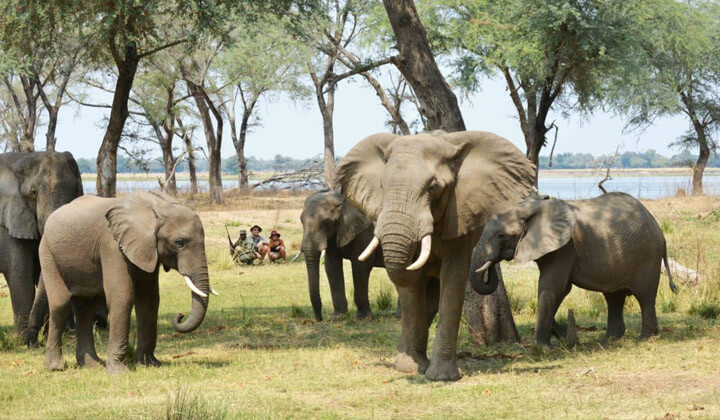 3. Kitwe, home to Africa's largest mines

Kitwe is a city that is fast-paced and ever-changing. It is a city that has seen the rise and fall of many industries but has always come out on top. The city has been able to reinvent itself over time and has a history of being one of the most important cities in Zambia. In the past, Kitwe was known as an industrial powerhouse due to its rich copper reserves. This made it a hub for mining and industrial production throughout Africa. However, over time these industries have been replaced by more modern ones such as oil refining and other forms of manufacturing. You can witness the glorious history of the place through your own perspective with our Zambia Packages. Apart from that you can visit its numerous amazing attractions. Chembe Bird Sanctuary is a must-visit!

4. Chingola, the Copperbelt town of Africa!

Chingola is a city that many people visit, but only few leave! It's a city full of history and it's not only just the history of Zambia but also the history of its people. The people here are proud of their heritage, and they love to talk about it. The city has seen plenty of changes over its lifetime! Its transition from a small village founded by British explorers on their way to Lusaka to a bustling town is commendable. Take a trip to the animal protection site, Chimfunshi Wildlife Orphanage. On your Zambia Tour, do not miss out on Chingola's Dag Hammarskjöld Crash Site Memorial.

5. Solwezi, Zambia's copper mining industrial site

Solwezi is a city in the heart of Zambia's Copperbelt Province. It is home to a diverse population of about 332,623 people. The city is known for its natural beauty, which includes Lake Chilengwa and the surrounding wetlands and forests. Solwezi also boasts a number of sites including the copper mines. Indulge yourself in the conventional lifestyle of the Luvale and Lunda-speaking people with our Zambia Tour Packages.

Top Bucket List Experiences in Zambia

Look no further than Zambia, if you're looking for a place that's unique, wild and full of adventure. The Victoria Falls are one of the Seven Natural Wonders of the World located in the borders of Zambia and Zimbabwe. They're so impressive that they've been featured in many movies. Apart from that, are you looking for an adrenaline rush? Try bungee jumping!

Along with the thrill-seeking activities, Zambia is also a great place to go on safari. No matter where you are in the country, there's almost always something going on that's worth seeing. There are plenty of parks where you can see exotic wildlife and the list goes on! No matter what kind of adventure you're looking for or how much time you have available, Zambia has got it all! We can help make sure your trip is as memorable as possible with our Zambia Packages.

1. Go on a safari tour in South Luangwa National Park

The South Luangwa National Park is the perfect place if you're looking for the perfect walking safari tour in Zambia! The park is home to numerous animal species. You'll have the chance to see them all and even get close enough to feel like you're a part of their ecosystem! You can also go camping at night. Whether you're traveling alone or with family members or friends, South Luangwa National Park is an unforgettable experience that will forever change how you think about safaris and what they can entail!

2. Explore the Zambezi River on your Zambia Tour

The Zambezi River is one of the most iconic natural wonders in Africa. It's also one of the most important rivers in the world and it provides livelihood to millions of people. The Zambezi River must be a major part of your trip, so make sure to explore it as much as possible during your stay. You can take a boat ride down the river or go on an excursion through nearby villages. Either way, this experience is going to be one of the highlights of your entire trip. Canoeing is a must here!

3. Visit the Victoria Falls with our Zambia Tour Packages

Locally known as Mosi-o-Tunya, Victoria Falls are a must-see when you're in Zambia. The falls are the largest of their kind in the world and they carry with them a long and storied history. In fact, they've been around for more than a thousand years! The falls have been visited by explorers and tourists alike since the Victorian era and they still retain their natural beauty today. You can take a boat ride through the gorge to get an up-close look at the falls or just admire them from afar. Either way, it's an experience you won't want to miss out on. You can also take a dip in the infinity pool at the edge, take a micro flight tour over the falls or enjoy white-water rafting!

4. Enjoy snorkeling in Lake Tanganyika

Tanganyika is the world's largest freshwater lake and home to over 350 amphibian species. Apart from snorkeling, you can try angling or scuba diving. Nestled in northern Zambia, you'll be amazed by the colorful schools of fish that inhabit the lake's shores. With our Zambia Holiday Packages, you'll be able to see so much more than just what happens on the surface, you'll discover a whole other world below!

5. Enjoy the world's largest mammal migrations on your Zambia Tour

You have probably heard of Africa's great migration, but have you ever wondered what it is like to see it firsthand? Well, wonder no more! With Dook, you can be part of one of the greatest wildlife experiences there is. You can witness the fruit bat migration at the Kasanka National Park during October, November and December. Around November, the wildebeest migration takes place. You can catch sight of thousands of wildebeests in the Liuwa Plain National Park!

Experience Zambia's famous walking safari with Dook International

You've come to the right place if you're looking for Zambia Tour Packages. Dook has been providing quality tours for many years and we have a reputation of providing great experiences at an affordable price.

Our Zambia Packages are no exception! Our Zambia Tour will take you to the best spots in the country, including Victoria Falls and Luanshya. When you book one of our tours, you'll get a personal guide who will take care of all your needs during your trip. You'll get to meet local people and learn about their culture and history! Moreover, we offer tours in many different languages so that everyone can enjoy their time with us! We always provide free transportation so that you don't have to worry about getting around town or renting a car while you're here. If you want fun and exciting adventure in Zambia but aren't sure where to start planning, you are at the perfect and safe hands.